Return to the Home Decorating & Design Forum
|
Post a Follow-Up
---
| | | |
| --- | --- | --- |
| Shaker Beige or Ashwood Gray? | | |
Posted by
sheesharee
(
My Page
) on
Sun, Oct 13, 13 at 23:54
I thought I was finally ready to buy BM Shaker Beige this week for the LR. I like the color and it works well with the pinky brown carpet. Then I stumbled across photos of BM Ashwood tonight and am wondering if I should do that instead? I don't want to use a green (like Saybrook Sage)

Thoughts? Of course I'd buy a sample of Ashwood.
The room gets a lot of light. Ignore the floral couch pillow. I was trying to find new ones but I should really paint first.

My gold paint doesn't look this horrid IRL.

Close up of dropcloth before I turned them into curtains, chair, carpet, and BM Shaker Beige sample.

BM Shaker Beige
You can see our carpet colors are pretty much the same.

BM Ashwood Gray - described as soft gray/green/ putty. With the green, will it just make my carpet look more pink?

Maybe this color is so appealing to me because these two homes are.
---
Follow-Up Postings:
| | | |
| --- | --- | --- |
| RE: Shaker Beige or Ashwood Gray? | | |
I'm not familiar with Ashwood Gray, but I've used Shaker Beige in 3 different rooms and it's a great color that's basically foolproof. It goes with everything. If you aren't sure, I'm almost positive you will like the Shaker Beige. You might try buying samples at BM and painting them on the wall to see what you like best. But I vote for Shaker Beige.
---
| | | |
| --- | --- | --- |
| RE: Shaker Beige or Ashwood Gray? | | |
It is hard to determine how the paint will look in your home based on photos and then viewed on a monitor. So, bear that in mind as you look at photos. Beige is very difficult to reproduce in print or digital forms, so consider this as well. Beige is often employed as a metaphor for dullness, neutrality or conformity; that should give pause to the liberal use of the beige color.

The room with the fireplace is beautiful; the Shaker Beige paint does not do justice to the room. It is a typical color found in apartments; bland and dull and brown.

Take a walk in a park and look at the color of tree bark, the underside of leaves, moss, fallen leaves, rocks, mushrooms, and plants. Pick up a fallen leaf, hold it in the light from the sun and turn it over, what colors do you see? Do you see beige? You will see dark brown and shades of brown, red, yellow, and orange. We enjoy the forest because of this diversity of color and chaotic harmony of colors and textures. If you see a beige color it is a light brown, I doubt if there will be much beige color.

Those rich colors interplay in perfect harmony because of the forest has the ideal light source, the sun. Our clothes and skin color is accurate as are the natural objects.

Locate a large rock and take a close look at it's color. You will find a variety of gray colors. Gather some objects; seed pods, fallen leaves, moss, and a twig and place them on the rock. What do you notice? Do you see that the background color of the rock seems to recede while the objects are more defined? The affect is subtle, to be sure, but it is real.

Place those same on objects on your beige color card? Do you see the same affect? Beige is made up of brown and thus it does not show the same contrast level as gray.

The vision part of our brain wants to see light colors further away and dark colors closer, so it creates an image where gray is further away from brown, or green.

With natural sunlight in your room you are able to bring color into the space. A natural color will create a sense of peace. Let your walls be the rock, the background on which to spread your tapestry of colors. Also, it's easier to get a new pillow than repaint the walls.

This is a long explanation of why I advocate for walls of a medium gray color; don't be timid, use gray, not a bland dull gray, but a real honest gray. I painted my kitchen walls gray and the affect is stunning.

I don't know how this will impact your carpet color, because I can't see what that color is. Get some gray paint cards and put them on the carpet and see how gray impacts the carpet color.

Be wise in choosing the right gray; bring a rock to the paint store and use that to determine the proper shade gray. Also, find out what color was used as the base color for the gray.

Also, gray is the ideal color for a background for art and photographs,

The Ashford gray you mention does not appear to be gray, it has green it for one thing. Use a true gray.

Clear a wall, paint it gray, put items back in place and see if you like it. I will be surprised if you don't.
This post was edited by tomtrek on Mon, Oct 14, 13 at 1:24
---
| | | |
| --- | --- | --- |
| RE: Shaker Beige or Ashwood Gray? | | |
Txblue - Thanks!

Tomtrek - "The first photo is your living room, is that right? The other photos are other homes, right? Are these intended to show the paint colors you are considering? "
Yes to all three.

I have a lot of deep, saturated colors. (I'm repainting a room BM Van Deusen Blue). I don't know that I want more 'color' in here. I've been wanting to lighten things up a bit. Most photos I'm attracted to has a balance of both light and dark mixed with textures. I do want the room to feel cozy.

"The room with the fireplace is beautiful; the Shaker Beige paint does not do justice to the room."
I posted it because I thought it was a good example of the paint paired with the same color carpet.

"I don't know how this will impact your carpet color, because I can't see what that color is."
That's why I posted the closer photos. I know monitors are different, but I'm a visual
person and feel photos can help better than no photos.
"Also, it's easier to get a new pillow than repaint the walls. "
I agree, but it works better when the pinky brown carpet doesn't clash with the gold paint. Oranges and yellows make it appear a dirty color. I've been ignoring and putting off this issue over the past few years and looked for pillows, etc. but it doesn't change the fact that the current color doesn't work. I'm sure DH would rather I just buy new pillows. :)
It's funny, I've never been a gray person in decorating. I've just recently found myself drawn to them more. I'm a big fan of how BM Chelsea Gray looks in photos. Our gym is painted SW Requisite Gray per my husband's request for 'gray'. It's growing on me.
Thanks! I'll dig out some samples.
This post was edited by sheesharee on Mon, Oct 14, 13 at 2:14
---
| | | |
| --- | --- | --- |
| RERERERE: Shaker Beige or Ashwood Gray? | | |
NEVERMIND about Ashwood... I just found my fan deck and looked it up. There's no way. I understand colors look different on computers but I've never seen one this far off all the photos I've seen.

I'll pick up BM Chelsea Gray.
---
| | | |
| --- | --- | --- |
| RE: Shaker Beige or Ashwood Gray? | | |
Oh phooey. Beige is a beautiful color.

You might want to do what you are usually drawn to. We are saturated with grays now. Pretty as they can be it might not hold for you if you are usually drawn to earth tones. If you like to freshen and repaint every few years though, then you could enjoy experimenting and taking some chances with something new and invigorating, out of the norm for yourself.
---
| | | |
| --- | --- | --- |
| RE: Shaker Beige or Ashwood Gray? | | |
Here's a photo of Chelsea Gray. I've been wanting a sample for some time now so I might as well. I think I'm second guessing because I don't want to mess the color up. I dislike the line "it's only paint". It still costs money and my time. I'd like to wrap the painting up before the holidays.

Oh, and the pillows, throws, tablecloth/topper, etc. can change depending on what I do here.

Chelsea Gray

---
| | | |
| --- | --- | --- |
| RE: Shaker Beige or Ashwood Gray? | | |
I withdrew my comment; I see the other points and my comment did not contribute to this conversation.
This post was edited by tomtrek on Mon, Oct 14, 13 at 8:31
---
| | | |
| --- | --- | --- |
| RE: Shaker Beige or Ashwood Gray? | | |
Chelsea Gray

YES!!!

Look at what this does to every object. It is a wonderful background. As much as I love gray, this shade is darker than I had in mind, however,it is stunning.

Notice how the artwork and furniture seem to stand out more.

This is perfect.
---
| | | |
| --- | --- | --- |
| RE: Shaker Beige or Ashwood Gray? | | |
As far as the Chelsea Grey, I would really encourage you to pick up a grey paint sample at BM and try it. I recently tried painting a room grey, in preparation to sell my house. I thought it would bring the room up to date as so many people are using grey now. But to me, as much as I wanted to like it, it felt dreary and depressing. So before you go too far, try a paint sample on the wall to see in person what mood it brings out for you.
This post was edited by TXBluebonnet11 on Mon, Oct 14, 13 at 2:24
---
| | | |
| --- | --- | --- |
| RE: Shaker Beige or Ashwood Gray? | | |
This is a wise approach.

I like to use gray as a background color to display artwork and photographs, My photos are printed on a large canvas and framed. So, there is not a large expanse of empty gray wall. In the photograph of the room with the gray walls, notice that there is artwork on the walls, and furniture.

True, an empty room with gray walls can be cold and austere. I saw an room with gray walls and a gray carpet with limited natural light and it was depressing.

The idea though is to use gray as a background not as the primary color. A gray wall is the canvas on which is added the other colors and shapes. When finished, the gray is not the color of impact.
---
| | | |
| --- | --- | --- |
| RE: Shaker Beige or Ashwood Gray? | | |
| | | |
| --- | --- | --- |
| RE: Shaker Beige or Ashwood Gray? | | |
"Beige is often employed as a metaphor for dullness, neutrality or conformity. That should give pause..."

And for what is the color gray a metaphor? Gray skies, gray day, gray hair, gray skin, gray mood. Anything cheerful or life-affirming? I agree, Snookums, beige is a beautiful color. A room done in monotones from ivory to mainly beige to light tan can be lovely and rich, with just a few additions of shiny metal and a tiny bit of black. An all-gray room looks like the interior of a submarine. IMO.

In the final two pictures in that row of four posted by Shar, those rooms are gorgeous, not because of the gray walls, but because the furniture and artwork have been carefully chosen and are stunning and well-lit. They would look wonderful if the walls were white or boring beige or almost any other color.

I can't imagine putting gray on my walls and then looking past that color to a brilliant California day or a sunset over the Pacific, or, worse, at a cloudy, rainy gray day. And while it is true that some art galleries have gray walls (heck, some have black walls), you only have to go online to see that every wall color imaginable is used in galleries and museums. Personally, I would not put our extensive and varied art collection against gray walls for anything.

I realize that some will vociferously disagree with me, which is what happens when we talk about decorating and art. It's what makes the world turn!
---
| | | |
| --- | --- | --- |
| RE: Shaker Beige or Ashwood Gray? | | |
sable_ca:

You make very good points, well thought out and well expressed. You analysis of the room with the gray walls is insightful. That room is very well planned. Although I like gray, the gray on those walls is too dark for me.

If I lived in the Pacific northwest, with nine months of 'gray days' I would bring in full spectrum lighting and be more reserved on the use of gray.

Perhaps the overall concept of wall color is to have a base color for furnishings. You mention you have art work, for those who don't a large wall of gray can be depressing. I am working on a photo to size it to the wall, when printed, the canvas will be 56 x 44, so not much wall will be visible.

Another approach is to start with the colors predominate in the furnishings. Find a background color that enhances the furnishings, as did the designer of the room with gray walls we speak of.

Since you have artwork, and don't seem to favor the use of gray, may I ask: what color are your walls?
---
| | | |
| --- | --- | --- |
| RE: Shaker Beige or Ashwood Gray? | | |
I agree with Snookums. Oh phooey, beige is a good color. Especially the Shaker Beige. It's beautiful and will go with everything.

I don't see any pink in your carpet. I wish I knew the color but there is a beige with a very light yellow undertone that would look nice in your room.

With your decorating choices I wouldn't do gray.
---
| | | |
| --- | --- | --- |
| Shaker Beige or Ashwood Gray? | | |
But Tom, the only reason the Chelsea Gray works in the room above is because it has white woodwork. Shee's room doesn't have it. You have to take everything into consideration when choosing a paint from a picture.

Not to mention that they use professionsal lighting.

Shee, have you considered adding an area rug on top of the carpet? People do it all the time and it looks nice. It's a great way to add more color & texture to the room and hide the pink tone that I don't see. lol.
---
| | | |
| --- | --- | --- |
| RE: Shaker Beige or Ashwood Gray? | | |
I am a Shaker Beige major fan as it took me about 3 years to decide on a color for my family room/kitchen and when shaker beige finally went up I LOVE it.
It has more oomph that the photos posted above although they are pretty good.
I think Chelsea Gray is GORGEOUS. But, if I remember your furnishings Shee,(aren't they medium to dark brownish?) I think it would be really too dark. I guess it could be cozy and would go with the very lovely sofa you have, but it would be a very different mood and most definitely not light .
---
| | | |
| --- | --- | --- |
| RE: Shaker Beige or Ashwood Gray? | | |
oakleyok : Agreed!

My parents home had walls almost white in color, so to my eye beige does not have the appeal it has for others. I can see it's usefulness.

What are some other colors used on walls that display furnishings and wall art?
---
| | | |
| --- | --- | --- |
| RE: Shaker Beige or Ashwood Gray? | | |
Chelsea Gray won't lighten and brighten, which is what you want.

I've used gray for a number of years and decorate with warm colors...oranges and golds. I love how they play with each other.
I've recently repainted the living area and hall, going from a gray that was cool to ones that are a bit warmer with brown undertones. My room is north facing and low light in Gulf Coast Tx.

I used Revere Pewter in the hall, with no windows, even though it is EVERYWHERE. But, it's really fantastic. Look at Edgecomb Gray if you like the lightness of Ashwood without green.

You're right. Anything with green tones will bring out the pink in the carpet. And I also agree with your stance on not wanting to repaint if it isn't right. I just finished and had to go to the chiropractor a couple of times to alleviate some messed up joints/muscles!

Below is a thread where pinkpaula used a deepened version of Revere Pewter with red tones.
Here is a link that might be useful: RP +50%
This post was edited by alex9179 on Mon, Oct 14, 13 at 12:00
---
| | | |
| --- | --- | --- |
| RE: Shaker Beige or Ashwood Gray? | | |
Shee has white trim. Shee - I would try some grey samples. I'm not sure about the Chelsea Grey, on this monitor it reads a little dark. I'd get a few samples and try them out. Like you said, you can always change out the accessories to work with a new wall color.

I think your sofa and the lighter drapes might look really good with a shade of grey. Not sure about the carpet. You will just need to try out some samples. Let us know what you find!!!

tina
---
| | | |
| --- | --- | --- |
| RE: Shaker Beige or Ashwood Gray? | | |
I'm a daily lurker in Home Decorating, so I know you've been asking about this room for a long time and haven't been able to make it work. My question is about the carpet. Would you consider replacing it? The color is driving all your design decisions and you seem to hate it. I think it's too light, does nothing for your furnishings, and looks a little worn. The floor is just as important as the color of the walls.

I don't know how extensive it is, but if it's only in the living room, I'd price new carpet. We bought a top quality Shaw Anso nylon carpet for $2000 installed for our small living room and dining room. Our upholstery colors are similar to yours, and we replaced our beigey-gray carpet with a darker, warmer tone. Instant coziness and cohesiveness!
This post was edited by may_flowers on Mon, Oct 14, 13 at 11:03
---
| | | |
| --- | --- | --- |
| RE: Shaker Beige or Ashwood Gray? | | |
Ok this is just MHO, but I think grey is the avocado green of the 2010's. We are all getting used to it because it is ubiquitous.

I do like to see grey used as an island color or cabinetry if it's a pretty warm grey but I do think it is over used as wall color. With that being said if you have always loved grey then it is the perfect wall color for you.
---
| | | |
| --- | --- | --- |
| RE: Shaker Beige or Ashwood Gray? | | |
Here's our master bedroom after we painted it Shaker Beige in preparation to sell. It looked very elegant and made a nice neutral backdrop. I liked it so much, I painted 2 more rooms this color in our new house. Our bedspread is a light greyish cream.
---
| | | |
| --- | --- | --- |
| RE: Shaker Beige or Ashwood Gray? | | |
| | | |
| --- | --- | --- |
| RE: Shaker Beige or Ashwood Gray? | | |
For some reason, I'm not getting the option to edit the post above. But look at the bathroom photo I just posted. For reference purposes, if you look at the tile around the bathtub, there are warm greys mixed in, so you can see how the shaker beige will blend with the greys, but still look warm.
---
| | | |
| --- | --- | --- |
| RE: Shaker Beige or Ashwood Gray? | | |
This post was edited by TXBluebonnet11 on Mon, Oct 14, 13 at 15:28
---
| | | |
| --- | --- | --- |
| RE: Shaker Beige or Ashwood Gray? | | |
Hi Sheesharee! I had similar gold walls in my kitchen/dining/living rooms. As part of a kitchen remodel over the summer, I painted the kitchen and dining room BM Putnam Ivory, and I love it so much I'm doing the living room next in the same color.

Here's what I learned about painting a sample over/next to gold: It makes everything look gray. I wanted beige - not gray. I bought a sample can, painted 3' x 3' patches on 3 walls, looked at them in all available light, night and day - and every single one looked gray (even after 2 coats)

So I got a couple more sample cans of beige colors, and painted next to the Putnam Ivory - covering up more of the gold. As soon as I got the PI far enough from the gold that I couldn't see them together (edge of a wall, next to a window), the gray disappeared, and became exactly the beige that I was looking for.

Paint a patch of wall with your samples, but tape up white poster board or something to take the gold out of the equation.
---
| | | |
| --- | --- | --- |
| RE: Shaker Beige or Ashwood Gray? | | |
New day, new perspective. I donā€™t have any gray in my furnishing or in my house really. I think I love Chelsea Gray so much because itā€™s a rich color. I love those photos so much because as a few of you pointed out, the furnishings are so carefully selected and pulled together.

Tomtrek - I think that room is gorgeous but thereā€™s a lot of white in there which I think helps make it work. I love red paired with it.

Oakley - I wish I DIDNā€™T see any pink, lol. From the time I painted the room I loved the color and with the furnishings but the carpet looked off to my eye.
I donā€™t have a lot of woodwork, but my trim is all white.
You donā€™t remember my area rug saga? An 8x10 would fit well in here but I couldnā€™t find one that worked. The one I liked, didnā€™t work with the carpet and the one that worked with the carpet, had colors in it that arenā€™t me (blueish/greenish/teal). I was trying to force finding an area rug and finally gave up. I know it would anchor the room much better.

Sheilaaus - I painted DS room Manchester Tan and love, love that color. Manchester doesnā€™t look good in the LR but Shaker is a similar backdrop.

Alex - "ā€¦wonā€™t lighten and brightenā€¦ā€ Youā€™re right. Thanks for the link! I donā€™t care for grays with purple undertones so that eliminates a lot too. Hmm..
I want light, but I also want cozy.

Tina - I have a few gray samples Iā€™m doing to dig out. My biggest concern with Shaker is that the wing chair will blend in too much. Iā€™d like to replace that too but unless something comes along CL for cheap, itā€™s not going to happen. Iā€™m fine with the chair for now. DH also is butting heads with me because ā€˜itā€™s fine.ā€™

Mayflowers -" ā€œWould you consider replacing it?ā€
Iā€™d love to and would tear it out tomorrow. It also runs back the hall (note - I was considering running the LR paint color also through the foyer & hall area). We plan to install hardwood eventually but I donā€™t have no idea when. There are too many other things and we pay cash for everything. Someday! I'll admit, I very much dislike this room in photos because of the carpet. IRL it seems better. I'd also like built ins eventually.

Holly - I agree with you. Iā€™m curious to see what the new color trend will be.

Txblue - Very nice. I like both rooms a lot! Thanks for posting them!

Annkh - Hi! Oh I agree it was much easier to see colors when there was nothing on the walls. I did take the shaker and put in on the center of a big piece of posterboard. I also took photos and cropped out the other gold walls to see just the SB. I like it. I think the only reason I'm second guessing myself is because I'm sick of making mistakes too late.
---
| | | |
| --- | --- | --- |
| RE: Shaker Beige or Ashwood Gray? | | |
Maybe a griege?

Don't give up - you will find it. Look how well your bedroom turned out! And that took a while too. LOL
---
| | | |
| --- | --- | --- |
| RE: Shaker Beige or Ashwood Gray? | | |
Maybe sample Chelsea Gray at 1/2 strength?

I'm not a color expert, but I imagine that anything with yellow or green tones is only going to accentuate the pink in your carpet.

After writing the above, I took a look around. You can't be the only one trying to work with your pinkish carpet! Here's a little write-up with some suggestions and pics. I hope it doesn't confuse the issue even more, LOL. You might need to embrace the pink in order for it to "disappear". That means a pink/purple hint in the paint. At least it would look good with your furnishings, since you have those red tones already.
Here is a link that might be useful: Pinky Beige
---
| | | |
| --- | --- | --- |
| RE: Shaker Beige or Ashwood Gray? | | |
Tomtrek - I don't wish to sidetrack Shar's thread, but will answer your question. The main rooms in our home are an off-white, cream, beige. The color was custom, but next time I will probably use either Navajo or BM Mascarpone. Two adjacent rooms are a very, very pale yellow. In one room this peps up the pastels, and it also brightens DH's study, which has two walls of books and some heavy furniture. The kitchen, which doesn't have much wall space is a very pale peach/salmon, which I like because it is happy and flatters skin tones, and it looks good with our tiled counters and backsplash. The front bathroom has white beadboard topped with a soft light tan that was customized at Home Depot to match Daltile's "almond" tile. That was several years ago; Daltile has since changed its "almond" to a more gray color.

Our master bedroom and bathroom are painted BM Blond Wood, which is not as red as it appears in the online sample. To me it's a rich tan, that works well with the white trim, of which there is a lot. Most important, it has no yellow or green undertones. The room has a fair amount of dark teal and some aqua, and the colors work well together.

We have a lot of paintings and other pictures; they are in every room and on almost every wall in our home. Oddly enough, almost all of them work in any of the rooms. They are mostly very colorful, with a full range of colors, and I took a lot of time getting all the frames right; it's the one decorating "thing" that I love to do. There is nothing in black and white.

Hope this helps!
---
| | | |
| --- | --- | --- |
| RE: Shaker Beige or Ashwood Gray? | | |
Alex - Thanks for the link. I've done a lot of reading on Maria's blog and there's a good bit of information regarding pinky beige. Her blog is also one of the reasons I've been wanting to add more blue to the room.

I know Shaker works with the color since it has a red/pink undertone. Not everyone may agree it's the best color for the room, but looking again today in different lighting, I like it and I think it works well to minimize the carpet issue. I also think it will be good to continue that color through the foyer and hall.

I'm picking it up Wed. and will start painting Thursday. Hopefully I'll have photos by the end of the weekend or early next week.

Thanks everyone for your thoughts and opinions. Going with my gut.
---
| | | |
| --- | --- | --- |
| RE: Shaker Beige or Ashwood Gray? | | |
| | | |
| --- | --- | --- |
| RE: Shaker Beige or Ashwood Gray? | | |
sable_ca : Thank you for your reply regarding wall color in your home.

You use of a variety of colors are an inspiration. It sounds like you have a beautiful home with wonderful colors. Maybe what we can learn from this to take a room by room approach instead of every wall the same, and bring in color.

I'd love to see photos, but that would be a hyjack.
---
| | | |
| --- | --- | --- |
| RE: Shaker Beige or Ashwood Gray? | | |
I understand how you feel. I have a similar problem and can't seem to commit to a color out of fear I will make another wrong decision. I am trying to find a neutral without a green undertone. Go with your gut. I happen to love the Chelsea Gray but not for you. Nor is it for me. If our rooms were blank slates, we could go with something as saturated . But when you already have furnishings that are warm colors, and not cool, it's hard and costly to replace. So you have to make it work with what you have and I think the Shaker Beige will look beautiful. A designer on Houzz suggested I use BM Stone Hearth, which is a greige(putty color). I am also not sure if I want to go from warm tones to cool and if it will look too dreary. Go with the Shaker Beige. I agree with an above poster that Putnam Ivory is a beautiful color as well. One of those no fail colors with no real noticeable undertone.
---
| | | |
| --- | --- | --- |
| RE: Shaker Beige or Ashwood Gray? | | |
Shee

Shaker Beige is going to work beautifully in your room with all your current elements (upholstery and carpet) and allow you a lot of flexibility with your warm, rich colors. I am glad you are going with your gut - you have a knack for working with what you have without spending a lot of money.

You mentioned wanting to add some blue......I found this room on Houzz with similar rich wood tones, reds, a hint of mauve, and a blue sofa. It doesn't look like your room, but wanted to show the color combinations.

I am looking forward to seeing your "new room". It is going to look much better than the gold :)

Tuesday
Here is a link that might be useful: Houzz inspiration for you
---
| | | |
| --- | --- | --- |
| RE: Shaker Beige or Ashwood Gray? | | |
Tomtrek - I don't mind a hijack.

Scanmike - Shaking my head yes to your post. You'll have to let me know what you end up going with.

Tuesday - Thanks and thanks for the link! I like the one with the stone fireplace and the one with the blue couch. I don't know how to add blue but we'll see what happens once I get done painting.

I really should start taping tonight or tomorrow. I always seem to forget how long the prep work actually takes!
---
| | | |
| --- | --- | --- |
| RE: Shaker Beige or Ashwood Gray? | | |
Shee I am certain you will love the Shaker Beige.

I also have Putnam Ivory in my Master Bath, and it too is a wonderful color. I am not sure, but I think it has more gold or something else in it which would probably not play nicely with your carpet.
I love them both but I think for your room Shaker Beige is the most flexible (as well as lovely. I cannot tell you how delighted I am with it)
---
| | | |
| --- | --- | --- |
| RE: Shaker Beige or Ashwood Gray? | | |
I think you will love the Shaker Beige. In your pillow thread, I saw your drop-cloth and thought it looked great with your sofa. Will look good with your entertainment center, too.
---
| | | |
| --- | --- | --- |
| RE: Shaker Beige or Ashwood Gray? | | |
I like the Shaker Beige for your room! As for there not being beige in nature that's not true - not all rocks are gray, even. Sandstone is similar to the color of shaker beige, most of Stanford campus is built of sandstone and it looks natural and beautiful. Sand dunes at the beach are beige, too!
---
| | | |
| --- | --- | --- |
| RE: Shaker Beige or Ashwood Gray? | | |
More beautiful eye candy for those who love color: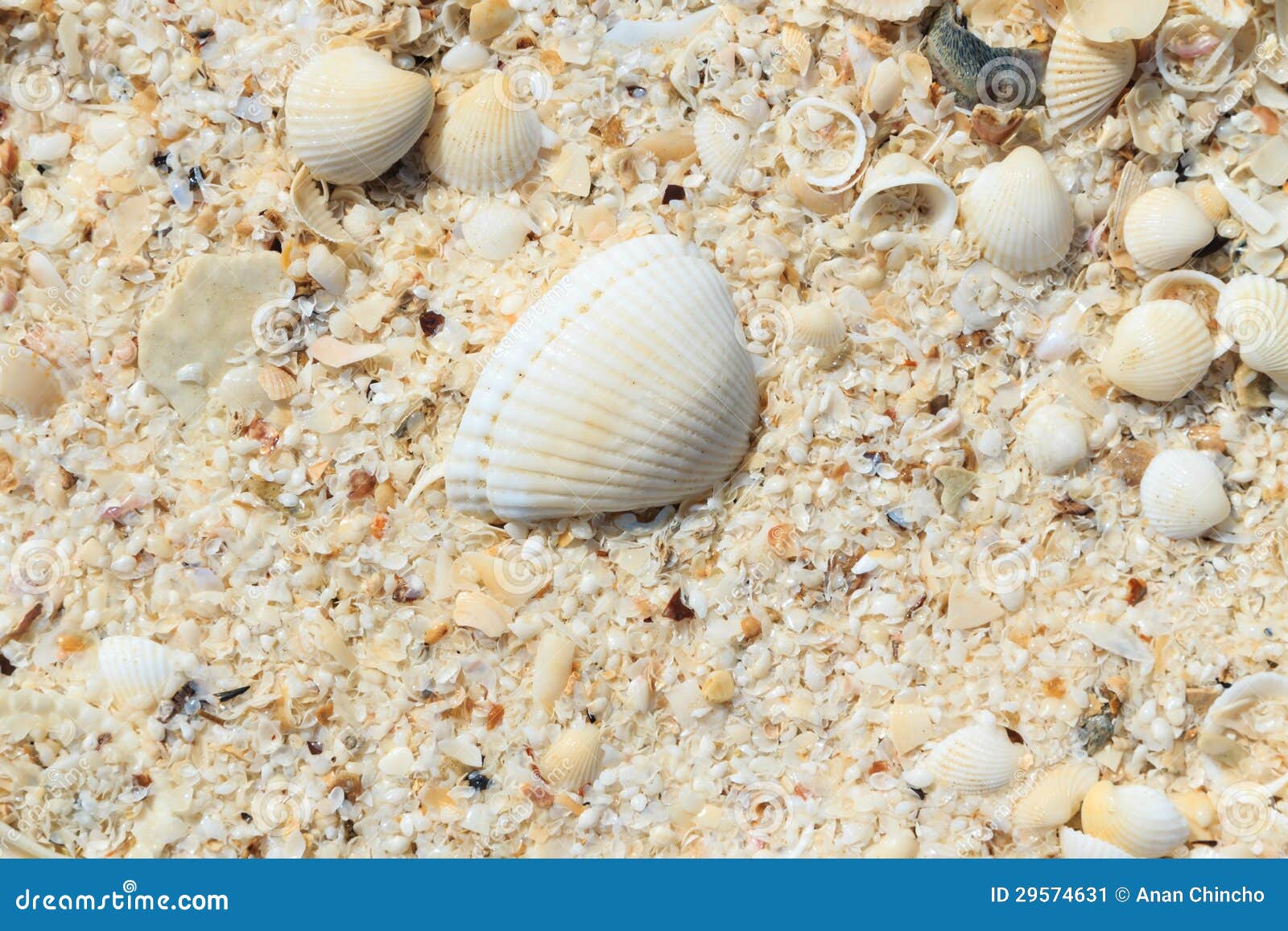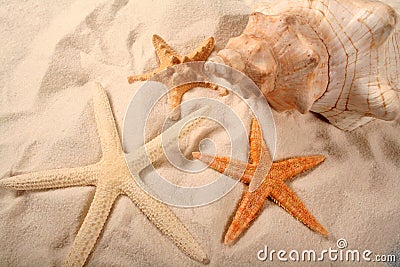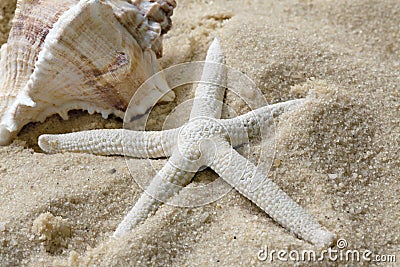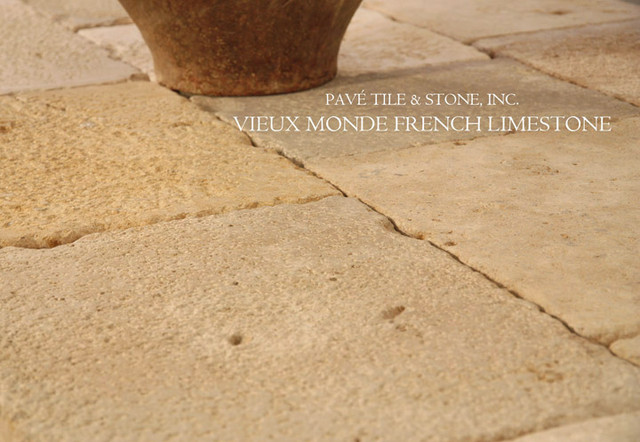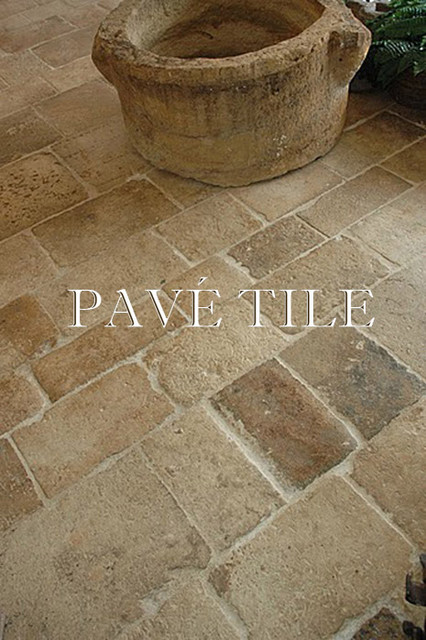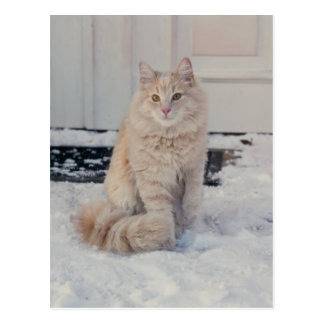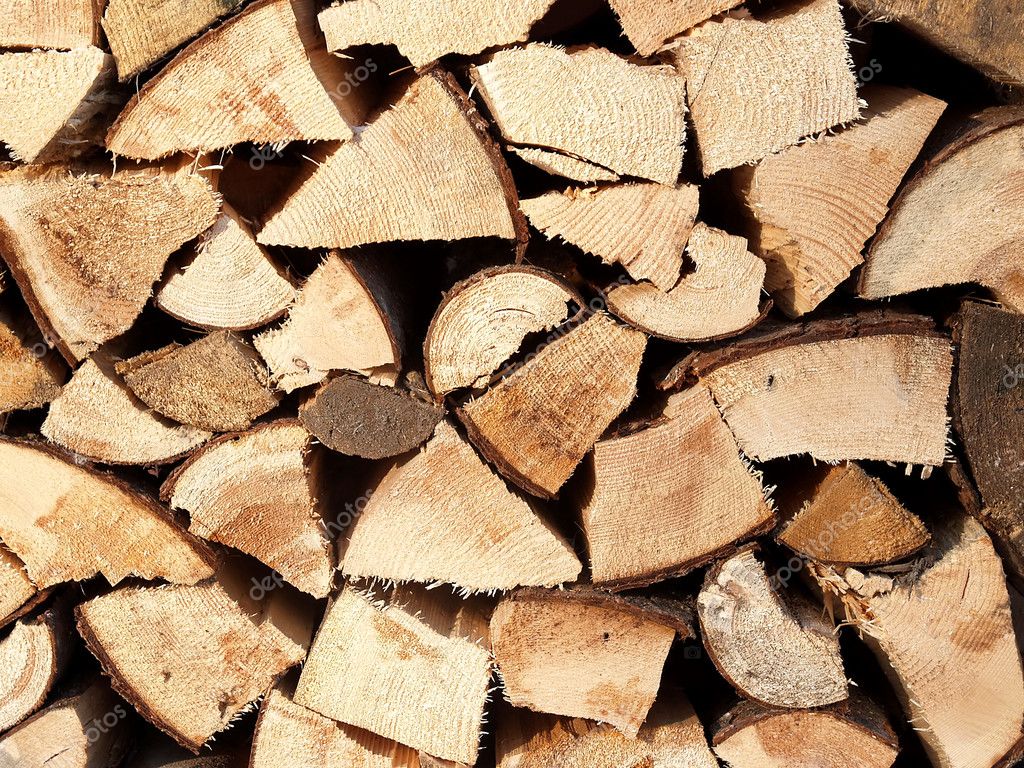 This post was edited by snookums2 on Tue, Oct 15, 13 at 22:02
---
| | | |
| --- | --- | --- |
| RE: Shaker Beige or Ashwood Gray? | | |
Snookums: What wonderful photos you've shared!
---
| | | |
| --- | --- | --- |
| RE: Shaker Beige or Ashwood Gray? | | |
YES to shaker beige!!~ Can't wait to see it done.
I think you will love it and it will inspire the pillow selection. :)
---
| | | |
| --- | --- | --- |
| RE: Shaker Beige or Ashwood Gray? | | |
I did not read all of the posts but really like the Ashwood Gray. It adds contrast to the elements in your room Granted it is always best to get a sample and try it in your own space as color reads differently in all areas of the country and also in different rooms and different walls. Good luck!
---
| | | |
| --- | --- | --- |
| RE: Shaker Beige or Ashwood Gray? | | |
I think I just had a beige overload looking at all those photos.

It is commonly used to "stage" homes because its neutral and difficult to go wrong placing anything beside it which makes it safe, and also a reason that it appeals to the masses. Like a bed-in-a-bag concept, except its paint in a can (that's not white!), yet remains versatile. A marketers dream.

It's not to say that it's not a nice color to those who like beiges. But realistically, your home will dictate the colors that work for it. What matters is what you like.


I'm neither pro nor against, but I will say I have two decorator friends who wouldn't consider putting beige paint on their walls or their client's walls, but again, they aren't trying to appeal to the masses or play it safe ... because they know how to use color, like gray for example, in a way that doesn't scare people and make them go all Freudian.

I see Shaker Beige is touted as one of the most popular BM paints to use for beiges and neutrals on various decorators websites.

"They" tell us, subliminally and otherwise, what we want, what we should like, and convince us to work hard so we can buy it. And we do. Genius.

Note to self: Buy a beige cat.
This post was edited by dominoswrath on Thu, Nov 14, 13 at 19:40
---
| | | |
| --- | --- | --- |
| RE: Shaker Beige or Ashwood Gray? | | |
I'm not much of a beige person but think that Shaker Beige is really a nice pick. Out of curiosity what is the next darker color up on the Shaker Beige Chit? I'm just wondering if I would like it even more if there were more contrast.
---
| | | |
| --- | --- | --- |
| RE: Shaker Beige or Ashwood Gray? | | |
I love my warm beige walls!! The color is very similar to the SB you're considering~how can you go wrong? In the evening it casts a warm golden glow in the rooms, looking very romantic, even w/o a fire in the fireplace! I also have beige carpet, a couple of shades darker than the walls, since I feel furniture and accessories are what really make a room come alive, and keeping walls/carpeting the same color tone is only the backdrop.
---
| | | |
| --- | --- | --- |
| RE: Shaker Beige or Ashwood Gray? | | |
Big thank you to tinan and snookums2 for posting the beautiful pictures. If I had a dream house all to myself those would be the colors I'd have - with pops of accent colors in the accessories to add interest.
---
| | | |
| --- | --- | --- |
| RE: Shaker Beige or Ashwood Gray? | | |
Where did shee go with pictures of finished room? Was there another post? Darn, I thought I'd get to see pictures by the time I got to bottom of this thread.
---
| | | |
| --- | --- | --- |
| RE: Shaker Beige or Ashwood Gray? | | |
Hi Jill!

I did go with Shaker Beige and posted an update a while back. It looks good with the carpet now but there wasn't enough contrast for me. I don't care for the color on the wall with the wingchair in the morning - it looks pinkish (duh, I know). I put my other brown curtains back up and that helped a lot. It might not be the best color for the room, but I do like it now. I considered repainting but I'm holding off. I plan to make houndstooth plaid pillows and buy a mink fur pilow from Restoration Hardware. I also got rid of the skirted tabled and moved the wingchair and a plant to the right corner. This new arrangement, even though I tried it before, seems the most homey to me. I also added art to the right of the e.stand.

I've been meaning to take an updated shot with the brown curtains. I'll try and do that tomorrow.

This post was edited by sheesharee on Fri, Nov 15, 13 at 22:30
---
| | | |
| --- | --- | --- |
| RE: Shaker Beige or Ashwood Gray? | | |
Here is a link that might be useful: LR paint
---
| | | |
| --- | --- | --- |
| RE: Shaker Beige or Ashwood Gray? | | |
Thanks, shee for posting the other thread. It looks great! I like it soooo much better than the gold.

I was relieved to see you didn't go with Chelsea Gray. I actually just got samples of that color. My son picked it from on line pictures for his room. But, the actual color was much browner than it looked on line. And, it's very very dark. I did discover while searching for pictures of that color that it's a really nice exterior house color. Then he picked Amherst Gray (even darker!). But then decided to go with a much lighter gray (Coventry Gray) and I'm relieved! Will be painting his room after Thanksgiving.

Anyway, the Shaker Beige looks fabulous! I hope all is well with you and the baby! I haven't been around here much lately so I'm sure I've missed a lot.
---
| | | |
| --- | --- | --- |
| RE: Shaker Beige or Ashwood Gray? | | |
I find this golden beige and creamy white so soothing. Nothing boring at all about it, imo.
---
| | | |
| --- | --- | --- |
| RE: Shaker Beige or Ashwood Gray? | | |
I am relieved that after a bit of tweaking that you like it Shee--- I love it in my home and I feel like I tried to "sell" it.:)
---
| | | |
| --- | --- | --- |
| RE: Shaker Beige or Ashwood Gray? | | |
Love that picture snookums! I wish I knew what the paint color was.
---
Post a Follow-Up
Please Note: Only registered members are able to post messages to this forum.
If you are a member, please log in.
If you aren't yet a member, join now!
---
Return to the Home Decorating & Design Forum
Information about Posting
You must be logged in to post a message. Once you are logged in, a posting window will appear at the bottom of the messages. If you are not a member, please register for an account.
Please review our Rules of Play before posting.
Posting is a two-step process. Once you have composed your message, you will be taken to the preview page. You will then have a chance to review your post, make changes and upload photos.
After posting your message, you may need to refresh the forum page in order to see it.
Before posting copyrighted material, please read about Copyright and Fair Use.
We have a strict no-advertising policy!
If you would like to practice posting or uploading photos, please visit our Test forum.
If you need assistance, please Contact Us and we will be happy to help.

Learn more about in-text links on this page here