Return to the Home Decorating Forum
|
Post a Follow-Up
---
| | | |
| --- | --- | --- |
| Anyone have any cheap backsplash ideas? | | |
Posted by
mc_hudd
(
My Page
) on
Fri, Dec 14, 07 at 20:39
I also posted this in the Kitchen forum hoping someone can help.

My fiance & I (and our dog) have gotten tired of living in town so we bought a single wide mobile home to put out in the country. Well, other than a few small pieces of trim, I have almost got the living room and kitchen re-done to my liking... except I can't figure out what to do for a backsplash. I'm not sure how long we'll have the MH, so I don't want to spend a fortune on the backsplash, but want something that looks good. Any ideas? Any suggestions would be greatly appreciated! Thanks!
---
Follow-Up Postings:
| | | |
| --- | --- | --- |
| RE: Anyone have any cheap backsplash ideas? | | |
Well, the first thing I thought of was anaglypta wall paper. It's textured and can be painted. There's a wide variety of styles to go with almost every style.
There's also beadboard, but not as easy to cut and install.
If you like the stainless steel or copper look you can always use roofing flashing.
That's about all I can think of right now. I hope this helps get you started thinking at least.
---
| | | |
| --- | --- | --- |
| RE: Anyone have any cheap backsplash ideas? | | |
Enamel right on the drywall works just fine. You can do trim molding where the counter meets the wall - you can even get quite fancy and polyurethane it half to death.

Enamel now comes in a very durable, washable flat finish. I had it in my last bathroom and it worked wonderfully (with 4 kids).

I like Cliff and Joann's mirror BS, but I have a feeling that wasn't cheaper. It does make their kitchen look bigger.

I love the copper flashing idea, Just. : )

I would think you could use linoleum - I think vinyl peel and stick might look a little funny, but sheet linoleum (not vinyl) would just look like a textural wall paper. You can wax it even.
---
| | | |
| --- | --- | --- |
| RE: Anyone have any cheap backsplash ideas? | | |
How about good old-fashioned paint, perhaps stenciled or stamped with an interesting pattern? Acrylic craft paints can be had at Walmart for about 89 cents a jar, and stencils are also often very inexpensive. Wedge-shaped makeup sponges are fantastic for stenciling on the cheap (get them by the bagful at a dollar store) instead of spending $5-7 each on those little brushes or sponge-ended daubers. Foam stamps are also inexpensive and extremely easy to use. An artsy type could freehand pretty designs like flowers and foliage (I hear good things about a "system" called One Stroke painting for being easy to learn and fast to execute). Once you're done with painting, you can make the craft paint more durable by putting on a coat of satin polyurethane. Simple, subtle stripes made by painting with two different sheens of the same color paint, like eggshell and semi-gloss, also looks very nice. I have a bit of a "thing" about decoupage but it does make a pretty good backsplash, although it would be a bear to get rid of once you're done with it.

If you are aiming for a country look, Lowes carries paintable embossed wallpapers in "beadboard" and "tin ceiling" patterns. IIRC it is about $25 a roll and one roll would be plenty for a huge kitchen's backsplash and probably enough left over to do an average-sized bathroom to boot. Install per the instructions on the roll and paint with a durable, high-quality washable paint. Cheaper and lots easier to install than sheet beadboard or real tin-ceiling, and looks absolutely smashing. Unless your length of backsplash is very short, I don't think the embossed plastic faux-tin-ceiling backsplashes at Lowes are a very good value at $18 per 18x24" piece.

Washable, vinyl-coated wallpapers are also not universally awful, and don't have to cost a mint - look in the clearance bins at the fancy wallpaper shops, 50% off is usually the minimum and I have at times seen 90% off! One roll of wallpaper would be far more than enough to do a seriously large backsplash.

Formica makes a nice backsplash and sheets of it are available at/through Lowes and Home Depot for $50-60. It definitely doesn't need to match the countertops, as long as it doesn't clash. There are some really great patterns, very realistic metals and fun retro ones like the "boomerang" that many of us remember from the old chrome dinette sets.

If you're quite handy, nice tile can be had on the cheap - check with tile companies about whether they have "remnant rooms". There are a couple where I live where most tiles are $1/sf, even tiles that are normally over $10/sf (IIRC handmade tiles are $5/sf, stone and glass tiles are $7-10/sf). If the backsplash area is very small, you may be able to luck into someone's leftover tile free or very cheap - when I did my master bathroom in the other house, we ended up with loads of extra tile. I would have paid a steep restocking fee to return it for a merchandise credit, so I saved out some for repairs and sold the rest on Craigslist for a pittance. I see partial bags of thinset or grout on Freecycle (freecycle.org for your local list) from time to time so it's worth posting and asking if anyone has any.

If you like the tile look but have no tiling skills and no time or inclination to learn, you can actually use peel-and-stick vinyl floor tiles to do up a very good-looking backsplash.

Some people dig the mirrored backsplash thing. 12x12 mirror tiles are available at Lowes and Home Depot and aren't very expensive. I don't think it's very practical but each to his own, said the lady as she kissed the cow. :-)

Congratulations on your new home!
---
| | | |
| --- | --- | --- |
| RE: Anyone have any cheap backsplash ideas? | | |
McHudd,

Congratulations on your new place!
When it comes to budget, I am the Queen, at least that's what I'm told around my home.
Hubby says I can make a BuffaloHead nickel squeal.

The other posters above have covered all the bases that I was thinking about when I read your thread but I thought I'd throw some sites up here for you, to compare wallpaper faux tile prices.

JohnMari is right-on about the washable, vinyl-coated wallpapers.
Monday I helped my cousin put w/v-c wallpaper faux tile over her sink counter length area in her kitchen. 15 ft. long and ran the paper up to the cabinets.
Wasn't hard at all!
Only little problem I had was making sure the little squares matched up and that I didn't cut right down the middle of a square.

The paper came pre-pasted so we used the kitchen sink, very handy, to soak the glue backing then booked the paper right on the kitchen counter.
Sharp, sharp utility knife and a pack of new blades, scissors, measuring tape, yard stick (just to make straight cuts) and a few tightly folded towels (to rub the front of the wallpaper to secure it to the wall and to make sure the glue is wiped off the front of the wallpaper before it dries or the glue will dry shinier than the wallpaper.)

Between a coffee break and dancing around to music, we were done in a little less than 3 hours.

Total cost including blades---- $37 and some cents.
I talked to cousin last night and she was telling me how she made sketti sauce (her words. lol) and didn't see a few splatters on the wallpaper until morning.
She said the splatters wiped off, no stain, with a wipe of a damp sponge.

I apologize---I don't know how to use HTML to link these sites properly. You'll have to copy/paste each site into your Search/Browser box.

Just for price comparison:

http://www.wallpaperstore.com/scripts/Detail.idc?ProductID=451030&LogID=46590&Page=1

Ebay Auctions:

http://search.ebay.com/tile-wallpaper_W0QQ_trksidZm37QQfromZR40

Ebay Stores:
http://search.stores.ebay.com/tile-wallpaper_W0QQ_tr
ksidZm37QQdfspZ1QQfromZR40QQsbrexpZWD1SQQ
sbrhrlinkZstrQQsifZ1QQsofpZ4
---
| | | |
| --- | --- | --- |
| RE: Anyone have any cheap backsplash ideas? | | |
Here's my fake tile mural. Total cost: under $12.
Or, if you have more time on your hands, you could expand the idea to the rest of your backsplash area and do some faux stones: Total cost under $2.

---
| | | |
| --- | --- | --- |
| RE: Anyone have any cheap backsplash ideas? | | |
Check your local Craigslist and search for "tile." I have seen ceramic, marble, granite, travertine and mosaic tile as well as bags of broken stainded glass for sale very cheaply on my CL. Often it's not much but is left over from some job. Be sure to look under "materials" too. You may find something just fabulous for very cheap, especially if you don't need a lot.

Good luck and please send us pictures when you're done.
---
| | | |
| --- | --- | --- |
| RE: Anyone have any cheap backsplash ideas? | | |
My bs had vinyl flooring from PO that went up behind the cabinets so instead of hasseling with removing it I use a $12 roll of tile look wallpaper. When I got new countertops I thought the colors were off so I faux painted it. I may add tile or change it out later but for now its a cheap fix. I actually get compliments on my beautiful tile.

The wallpaper:

The faux treatment: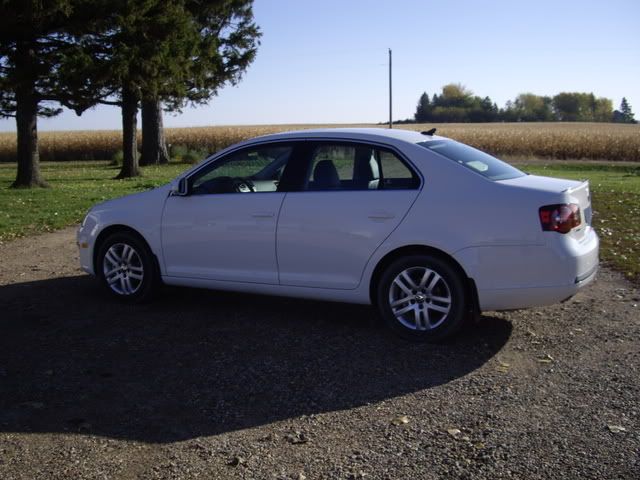 ---
| | | |
| --- | --- | --- |
| Faux painting | | |
dian I meant to mention what a great job you did on your faux tile. You fooled me.
---
| | | |
| --- | --- | --- |
| RE: Anyone have any cheap backsplash ideas? | | |
You could use some sheet rock mud (as seen below) for more texture if you are trying to paint tile. The tile pictured was Royal blue shinny tile. I primed it and then painted with acrylic paint. In the other picture are rocks used with the sheetrock. I wanted stones but I knew I couldn't get the textured effect I wanted with just paint. Total cost of the arched rock wall was Sheetrock plus about $6 worth of craft paint.
These aren't perfect by any means. They are my first try at it. I thought I shouljd step away from the project before I pulled my hair out. One day I will paint them differently.
---
| | | |
| --- | --- | --- |
| RE: Anyone have any cheap backsplash ideas? | | |
Painted beadboard is nice :) Trim pieces for the top and bottom.

$1 tiles from the big box wouldn't be much but certainly would seem to be more of a project.

I think you can even get inexp sheet metal like copper or stainless if you're handy. Maybe even a waffle pattern ;)
---
| | | |
| --- | --- | --- |
| RE: Anyone have any cheap backsplash ideas? | | |
Beadboard or the faux tin from lowe's works. My Mother did faux tin and it actually looks nice. I'll have he take a picture if you'd like and I can post it.
---
| | | |
| --- | --- | --- |
| RE: Anyone have any cheap backsplash ideas? | | |
Are there any pics available using flashing for the backsplash? I've searched but didn't come up with anything. Sounds like something I'd like.
---
| | | |
| --- | --- | --- |
| RE: Anyone have any cheap backsplash ideas? | | |
In a recent magazine I saw a gorgeous modern kitchen where the designer had back-painted sheets of glass - just regular glass - and bolted it to the walls like you would a mirror. It was turquoise blue, shiny, super easy to clean. I guess they put silicone in the joints. It looked really expensive and wonderful. If you're interested I'll go through the stack-o-mags and see what one it is.
---
| | | |
| --- | --- | --- |
| RE: Anyone have any cheap backsplash ideas? | | |
| | | |
| --- | --- | --- |
| RE: Anyone have any cheap backsplash ideas? | | |
Thank you everyone for your ideas! You all have really got me thinking!

Dian, Michelle, and Tropical ~ I love what you guys have done! I don't know if I'm crafty or artsy enough to pull this off, but it looks great & I might just have to give it a whirl.

Again, thanks everyone... keep the great ideas coming! :)
---
| | | |
| --- | --- | --- |
| RE: Anyone have any cheap backsplash ideas? | | |
I would *seriously* recommend not using regular glass for this--anywhere where it could be subject to shattering, you want tempered glass or glass that's got a coating on it so that somehow it won't cause lethally dangerous shards if shifting happens and the glass cracks.

Karen, are you saying that that is painted drywall?!
---
| | | |
| --- | --- | --- |
| RE: Anyone have any cheap backsplash ideas? | | |
ok i have questions!
tropical diva are you saying you painted something to make those faux stones? I am very interested in step by step instructions on that.

michelle are you saying that second picture of your counter top is faux painted? did you just touch up or painted the whole counter> what did it look like before?
---
| | | |
| --- | --- | --- |
| RE: Anyone have any cheap backsplash ideas? | | |
DON'T use Flashing!!! DH put a piece of that on the wall next to my stove,what a P.I.A. it is.Never looks clean,and the Mr Clean eraser doesn't even help it.I've tried degreasers on it as well,everything sems to streak it.I hate it and after the first of the year,i'm going to do something about it,don't know what yet though.
Kathi
---
| | | |
| --- | --- | --- |
| RE: Anyone have any cheap backsplash ideas? | | |
Venetian plaster ($25 for a gallon from the big box stores but you might be able to get away with a pint if you don't have much to cover). You can trowel it on, then finish (that step is important in a kitchen) with a couple layers of paste wax. The paste wax makes it water proof and the finish will amaze you. It's like silk on the walls. If you need to define the area (if you don't want to do the entire kitchen) just use some cheap molding pieces to trim between top and lower cabinet then fill in with the plaster between the two cabinet sections. Paint or stain the trim to match. It's not only water proof, but it's very very washable :) The paste wax hardens so well that it's like gad....umm hard :oP You can scrub and scrub, and if worst comes to worst, use a razon to remove a spot, then paste wax again to fill in the spot you take off.
---
| | | |
| --- | --- | --- |
| RE: Anyone have any cheap backsplash ideas? | | |
Honestly I wouldn't go for too decorative a finish in a single wide... it is a small space and the more you can eliminate major differences in finish, the less cluttered it will look. Maybe do a faux or real tile in the same colour as the walls, tone on tone sort of thing... you can put the variation into the tone on tone pattern and texture rather than into colour. Think of backsplashes made of all the same colour marble or tile, but one part is framed with long skinny border tiles and filled with tiles of a different size or orientation.
---
| | | |
| --- | --- | --- |
| RE: Anyone have any cheap backsplash ideas? | | |
msjay2u, I got new countertops but faux painted the wallpaper backsplash a color that blended more with the countertop.
---
| | | |
| --- | --- | --- |
| RE: Anyone have any cheap backsplash ideas? | | |
Kathi, thank you for telling me that. Now I know to avoid it. :)
---
| | | |
| --- | --- | --- |
| RE: Anyone have any cheap backsplash ideas? | | |
I friend of mine used this in the kitchen of her condo. It was a fantastic fake and I didn't realize she hadn't tiled until she pointed it out.
Here is a link that might be useful: Faux tile
---
| | | |
| --- | --- | --- |
| RE: Anyone have any cheap backsplash ideas? | | |
The wall was a rough texture. I spread sheetrock mud over small (about 3' x 3') areas at a time and used my fingers ( I tried all different things but fingers ended up working the best) to make the grout lines. (Next time I might try two finger widths instead of just one.) I then used a latex house paint (it was off white at first then I went back and repainted the grout like a dummy) all over the wall... and then painted each stone. After I was done I went back and shadowed. When people come to my home and see the "rocks" up close they don't belive they aren't real.

Some pics of the process below....
(BTW the colors that you see in these pictures have all changed. I FINALLY got it right!)

BEFORE:

I had to resort to scaffolding because I was deathly afraid of the tall ladder!

The finished product ( except for wall color)

---
| | | |
| --- | --- | --- |
| RE: Anyone have any cheap backsplash ideas? | | |
I'm in awe of each of you that faux painted -- WOW. I have no color sense, so I'm just drooling and wishing that I had the talent!
---
| | | |
| --- | --- | --- |
| RE: Anyone have any cheap backsplash ideas? | | |
Wow! Tropical, that is amazing. I wish I had that patience & talent to do something like that!

Kathi~ I agree, thanks for letting me know not to use that!

Ruc~ Thanks for that idea... I do like that, but I have a sunflower motif in my kitchen & that would kind of clash, but it's a great idea.

I have been thinking about using peel & stick floor tile then finding some trim that matched. Does anyone have a reason that this wouldn't work? I would think it would be durable & clean easily.

I've linked to the patterns that I like.

Also, Windy~ The kitchen actually isn't as small as some SW's. It's approx. 13'x13'... I've seen smaller in stick built homes. But, I wasn't going to do anything really "splashy", that's just not my style. I considered using mirrored plexi-glass that I found on Ebay, but thought that would probably show dirt & fingerprints, etc. extremely well. My walls are now a "Hazelnut Cream" color... I think these colors would look OK.

Thanks again for all the suggestions & tips. Keep 'em comin'! :)

This is the one I'm leaning towards:

http://cgi.ebay.com/Mosaic-Beige-Vinyl-Floor-Tiles-30-Pcs-Self-Adhesive_W0QQitemZ250197192626QQihZ015QQcategoryZ20604QQssPageNameZWDVWQQrdZ1QQcmdZViewItem
Here is a link that might be useful: 2nd choice tile
---
| | | |
| --- | --- | --- |
| RE: Anyone have any cheap backsplash ideas? | | |
Diva ~~ that looks amazing! You did a super job and thanks for telling us how. How did you manage to get scaffolding -- rent it? What talent you have! You could make good money hiring out to do that for people. I'll bet everyone admires it. And the golden wall next to it -- how was that done?

Igloo ~~ do you have a pic of waxed Venetian plaster? I'm intrigued. Did you do this yourself in your home? Was the paste wax shiny? What do you mean by "paste wax?" You mean floor wax? Car wax? BTW, if the wax is clear, would it work on an old sink that stains too easily and is murder to clean?

Rucnmom ~~ that's very pretty paper. I book marked it, thanks.

Mchud ~~ That vinyl tile looks very real on our monitors. But I'd want to see something like that in person. Have you checked your local hardware stores?
---
| | | |
| --- | --- | --- |
| RE: Anyone have any cheap backsplash ideas? | | |
Oceana,

The Gold color in the family room is the Tuscany faux stuff from Lowes. It's quite costly but I couldnt figure the right combination of glazes to get just the right gold. You paint a white primer (expensive) then use this really thick multi colored paint in cross patters with a 4" brush. It turned out ok. Only one person should do it though as everyone's touch is different.

I know this because I originally had my husband do the top part of the wall and when it was my turn it was totally different. We had to start all over and that's when we rented the scaffolding. It was about $200 for 3 weeks.
---
| | | |
| --- | --- | --- |
| RE: Anyone have any cheap backsplash ideas? | | |
Diva, thanks for your answers. Your remark about only one person reminds me of the times I've watched Joan Steffend (sp?) tell the decorator that they'd better finish the painting themselves. You're right; two different people have two different touches and it's quite likely not to match.

I'm with you -- I don't like being 30' up on a ladder! I've done it several times, but I sure was scared the whole time.
---
| | | |
| --- | --- | --- |
| RE: Anyone have any cheap backsplash ideas? | | |
Oceanna~ I haven't looked for this style @ local hardware stores yet, but I will. I just found this on Ebay, but I'm not planning on buying it there, I also want to see this in person before I buy.
---
| | | |
| --- | --- | --- |
| RE: Anyone have any cheap backsplash ideas? | | |
Just an update: I can't find the tile I'm looking for anywhere! So, in the flooring store the other day I found paneling... Small tiles like I wanted, so I'm gonna give this a shot. It only cost $13.79, so I'm not out much if it doesn't work out.

I'll post pics when it gets done.
---
| | | |
| --- | --- | --- |
| RE: Anyone have any cheap backsplash ideas? | | |
I'm glad you found something you like. We'll watch for your pics.
---
| | | |
| --- | --- | --- |
| RE: Anyone have any cheap backsplash ideas? | | |
mc_hudd just want to share something with you. In my house there is that tile board on all the bathroom walls and ceiling and in the kitchen on the ceiling. It does not like moisture because it is buckled all over. Perhaps it was not properly sealed so that should be the main thing you concentrate on once it gets put up (sealing it from water intrustions). I swear duct tape, caulk and primer are a handypersons best friend!!
---
| | | |
| --- | --- | --- |
| I have a cheap backsplash idea! | | |
Post a Follow-Up
Please Note: Only registered members are able to post messages to this forum.
If you are a member, please log in.
If you aren't yet a member, join now!
---
Return to the Home Decorating Forum
Information about Posting
You must be logged in to post a message. Once you are logged in, a posting window will appear at the bottom of the messages. If you are not a member, please register for an account.
Please review our Rules of Play before posting.
Posting is a two-step process. Once you have composed your message, you will be taken to the preview page. You will then have a chance to review your post, make changes and upload photos.
After posting your message, you may need to refresh the forum page in order to see it.
Before posting copyrighted material, please read about Copyright and Fair Use.
We have a strict no-advertising policy!
If you would like to practice posting or uploading photos, please visit our Test forum.
If you need assistance, please Contact Us and we will be happy to help.

Learn more about in-text links on this page here