Return to the Home Decorating & Design Forum
|
Post a Follow-Up
---
| | | |
| --- | --- | --- |
| Painting a Chandelier | | |
Posted by
zoe52
(
My Page
) on
Sun, Dec 29, 13 at 16:11
How does one go about changing the color of a chandelier? I have one from my mom-in-law but it is in gold finish and I really don't like the finish. I was wondering if I could paint it to update it. If so what does one use to make it adhere to the metal surface?

I will try to post a picture of it when it was hanging in her home.
---
Follow-Up Postings:
| | | |
| --- | --- | --- |
| RE: Painting a Chandelier | | |
| | | |
| --- | --- | --- |
| RE: Painting a Chandelier | | |
it's pretty easy zoe, the only thing is you have to make sure to protect everything that shouldn't be painted (glass, electrical bits, white candles etc). usually you can just tape off those areas, but i can't tell from the pic how i'd recommend protecting each piece. obviously remove all the hanging crystals first! :)

i don't usually bother roughing up the surface, but make sure you use a spray primer - maybe even 2 coats of spray primer. kilz is good for metal i think.

and then spray paint til your heart's content. i might go back in over the details with rub 'n buff in a contrasting color.
---
| | | |
| --- | --- | --- |
| RE: Painting a Chandelier | | |
You'll want to make sure the chandelier doesn't have any type of residues or dust that will prevent the paint from sticking. Also, spray paint with light coats to get the best look. If you prime then spray paint, make sure the products are compatible. It's best to spray 2 or 3 light coats than one heavier coat.
---
| | | |
| --- | --- | --- |
| RE: Painting a Chandelier | | |
I did it at my old house...I don't think I even used primer. I did use two different colors to give it some depth. It was easy, and turned out well.
---
| | | |
| --- | --- | --- |
| RE: Painting a Chandelier | | |
I've done it. You probably don't need to prime, since durability of the paint isn't an issue with a chandelier.
---
| | | |
| --- | --- | --- |
| RE: Painting a Chandelier | | |
Same here. I didn't prime just spray painted. Two years later, it's still fine.
---
| | | |
| --- | --- | --- |
| RE: Painting a Chandelier | | |
Is that solid brass? Brass is making a comeback (not that it ever completely left). If it is solid brass have you thought about changing the color of the candle sticks and changing the crystals to colored glass? Don't know if you ever saw an example but it's pretty and drastically changes the look. However, if you just can't live with the finish it's an easy fix. Just make sure it's clean and extra fine sand or use a finishing pad on any shiny bits (especially if it has a fake shiny gold finish). I used to prime but these days Rust-Oleum 2X ultra cover works well and comes in lots of colors.
---
| | | |
| --- | --- | --- |
| RE: Painting a Chandelier | | |
I was actually thinking the same as jterrilynn. I like the pressed (?) glass and the brass. The only thing that seems a bit glaring are the bright white candles.
---
| | | |
| --- | --- | --- |
| RE: Painting a Chandelier | | |
Hmmmmm.... I think it is brass, but I am not sure. Where would I find candle covers to replace them?
---
| | | |
| --- | --- | --- |
| RE: Painting a Chandelier | | |
Oh my gosh please don't paint it. I have been scouring craigslist for one just like yours gorgeous gorgeous gorgeous! It looks like antique brass to me (is is very heavy/solid feeling?). The cheap shiny brass of the 1990's has really soiled the "gold" look for people but this is gorgeous with all that color variation/patina to the metal.

I am a lover of old stuff though so take my advice with a grain of salt.

Also you asked about painting so I am going to try to be helpful. :) I have seen several blog posts about painting chandeliers and I guess rustoleum makes a line of paints that is good for this type of painting, the stream that comes out is even or something multiple thin coats are best and painters tape over anything you don't want sprayed (i.e. sockets).
---
| | | |
| --- | --- | --- |
| RE: Painting a Chandelier | | |
Try KaarsKoker candle sleeves. For replacement colored glass or crystals check ebay.

You can get almost any color sleeve you can think of.
---
| | | |
| --- | --- | --- |
| RE: Painting a Chandelier | | |
I'm all for painting, but in this case, I'd seriously reconsider and get some more or less funky candle sleeves.

Here is a link that might be useful: kaarskoker candle sleeves
---
| | | |
| --- | --- | --- |
| RE: Painting a Chandelier | | |
I'd paint my shiny cheap chandelier in a heartbeat, but that one looks to be quite a nice old one. Love the idea of changing the sleeves.
I should try that with mine.
---
| | | |
| --- | --- | --- |
| RE: Painting a Chandelier | | |
Great idea by jterrilynn! I never knew these sleeves even existed. I wonder if one could just use nice contact paper or high-end wrapping paper. One could change with the seasons or holidays.
---
| | | |
| --- | --- | --- |
| RE: Painting a Chandelier | | |
I've used wrapping paper,contact paper, even paper napkins with a bit of glue on the seam...buy extra sleeves and try it.
---
| | | |
| --- | --- | --- |
| RE: Painting a Chandelier | | |
Yeah, it is old and heavy it may date back to the 1940's or possibly be even older (her dad's) for all I know. I love the candle covers! What a great idea!
---
| | | |
| --- | --- | --- |
| RE: Painting a Chandelier | | |
You can test to see if it is solid brass. A magnet will not stick to it if it is solid brass.

I love the idea of changing the candle sleeves. Those white ones really take away from the look of the chandelier. Also, if you clean the glass sections and crystals, i suspect they will sparkle beautifully when lit! That is not one I would paint.
---
| | | |
| --- | --- | --- |
| RE: Painting a Chandelier | | |
Painting that chandelier would be like putting watercolor clothes onto a Renoir.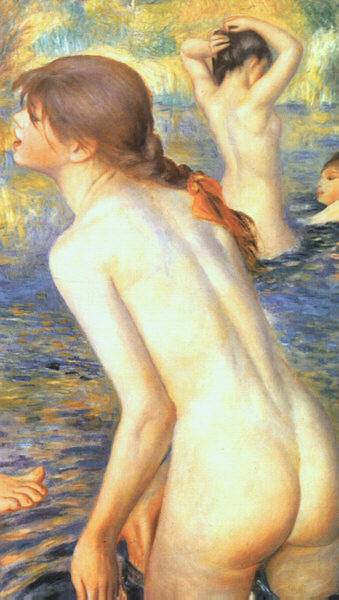 Good quality pieces stand up to fads. Whether or not it's "in fashion".
---
| | | |
| --- | --- | --- |
| RE: Painting a Chandelier | | |
| | | |
| --- | --- | --- |
| RE: Painting a Chandelier | | |
I have a gorgeous solid brass chandelier that was handed down to me. I looked for a similar item and they sell for 3K and up. It is much more elaborate than what you have. I loved the shape, hated the brass with blackened details. I did not want to spray lacquer it because it would take too much to restore it back if needed.

I took the whole think apart and cleaned it well. I removed a clear coat that it had on it with acetone. I covered it with pewter paste wax (amaco) and used the 'patina' color to accent the pewter. I then carefully reassembled it and hung it up. The coating is very thin. The overall look does not emphasize the 'patina' color, and it still looks old but fits into my very modern decor perfectly. It is just as beautiful as it always was, and my family loves it, they feel it is beautiful, not ruined.

the wax needs to be warmed in your fingers, and you only need a tiny bit to cover the brass. the whole process of coating the brass took under an hour, but I spent hours taking the fixture apart, and cleaning the crystals (there were hundreds of tiny chains). the wax can be quickly and easily removed with acetone nail polish remover to restore the original look. I spent under $20 on the whole thing. It looks professionally done.

do not spray paint your fixture, try the wax on a small finial first and see how you like it. if you hate it, take some acetone and remove it. no harm done.
---
| | | |
| --- | --- | --- |
| RE: Painting a Chandelier | | |
justgotabme - how did you do that? cool.
---
| | | |
| --- | --- | --- |
| RE: Painting a Chandelier | | |
Thank you schoolhouse. I just copied zoe52"s chandelier (twice) along with another view of the chandelier with the covers on it to Windows Paint program, then selected just the candles and moved them to zoe52"s chandelier, resizing them to fit. Once that was done I had to select the crystal parts I over lapped with the candles and place them over those parts. It's a bit tedious using a mouse so it's not perfect, but it helps one see if they like something.
---
| | | |
| --- | --- | --- |
| RE: Painting a Chandelier | | |
Ok, I am not going to paint it. I absolutely love the idea of changing out the candles. That is my intent. I tried the magnet on it and it didn't stick. It is solid brass. Some of you people are so very talented! Love the picture with the new candles!, justgotabme!

I unwrapped the chandelier to look it over again. It is definielty going to need to be rewired AND cleaned up. I also noted one of the finials is broken on top so that will need to be resoddered onto the chandelier, too.

Hopefully I can find a good place to get it fixed up. I intend to hang it in our half bath in our new home.
---
| | | |
| --- | --- | --- |
| RE: Painting a Chandelier | | |
I, as I'm sure many others, will be looking forward to seeing this beauty in your new home.
---
| | | |
| --- | --- | --- |
| RE: Painting a Chandelier | | |
Zoe52, your original post indicated you didn't like the finish. If you don't like it, you don't like it, no matter what it is or what you replace around it.

I agree with the other posters here that painting it is not a good idea on a piece that's solid brass. Metals come and go in home fashion, and a distressed brass (and mixing metals) is now on trend. But don't use it in your home if you don't like it now.

Save it... perhaps a few years down the road, you'll fall in love with it as your tastes change. I inherited a few pieces years ago that I didn't care for at the time. I put them away, and have re-discovered them over the years when they better suited my style.

Just wanted to add here that it's OK not to like it. :-)
---
Post a Follow-Up
Please Note: Only registered members are able to post messages to this forum.
If you are a member, please log in.
If you aren't yet a member, join now!
---
Return to the Home Decorating & Design Forum
Information about Posting
You must be logged in to post a message. Once you are logged in, a posting window will appear at the bottom of the messages. If you are not a member, please register for an account.
Please review our Rules of Play before posting.
Posting is a two-step process. Once you have composed your message, you will be taken to the preview page. You will then have a chance to review your post, make changes and upload photos.
After posting your message, you may need to refresh the forum page in order to see it.
Before posting copyrighted material, please read about Copyright and Fair Use.
We have a strict no-advertising policy!
If you would like to practice posting or uploading photos, please visit our Test forum.
If you need assistance, please Contact Us and we will be happy to help.

Learn more about in-text links on this page here