Return to the Home Decorating & Design Forum
|
Post a Follow-Up
---
| | | |
| --- | --- | --- |
| Post your favorite candlelit pictures | | |
Posted by
EG3d
(
My Page
) on
Tue, Dec 4, 12 at 3:14
I love candlelight. Don't you all? Please post any nice candlelit pics you like.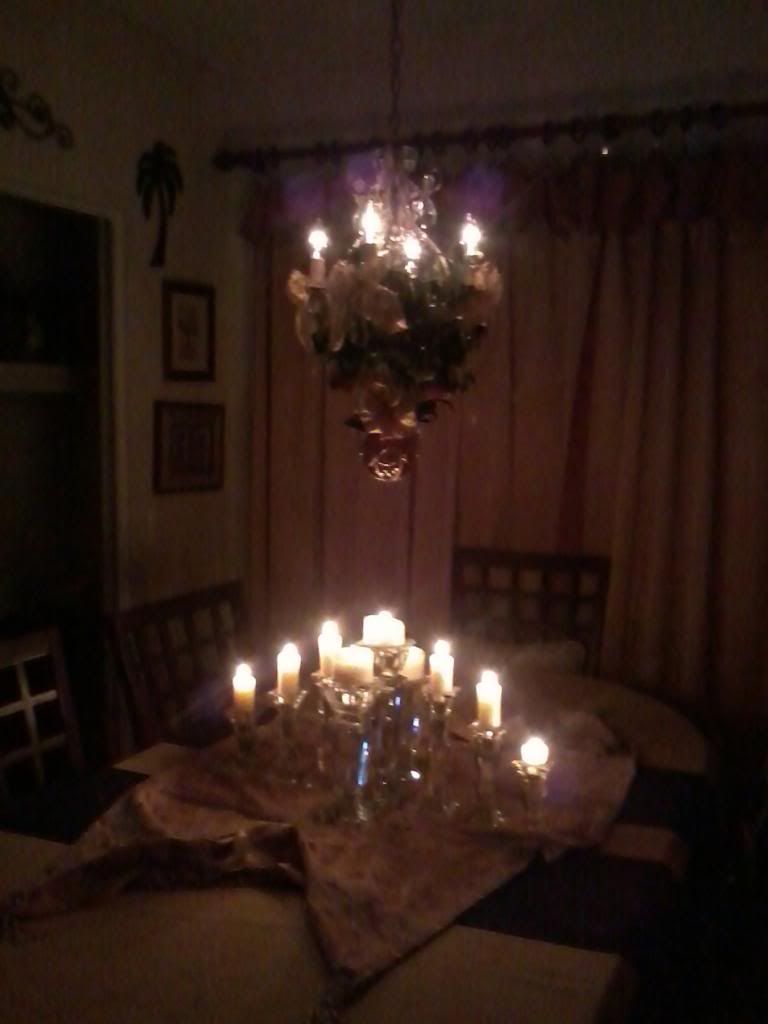 at a previous home: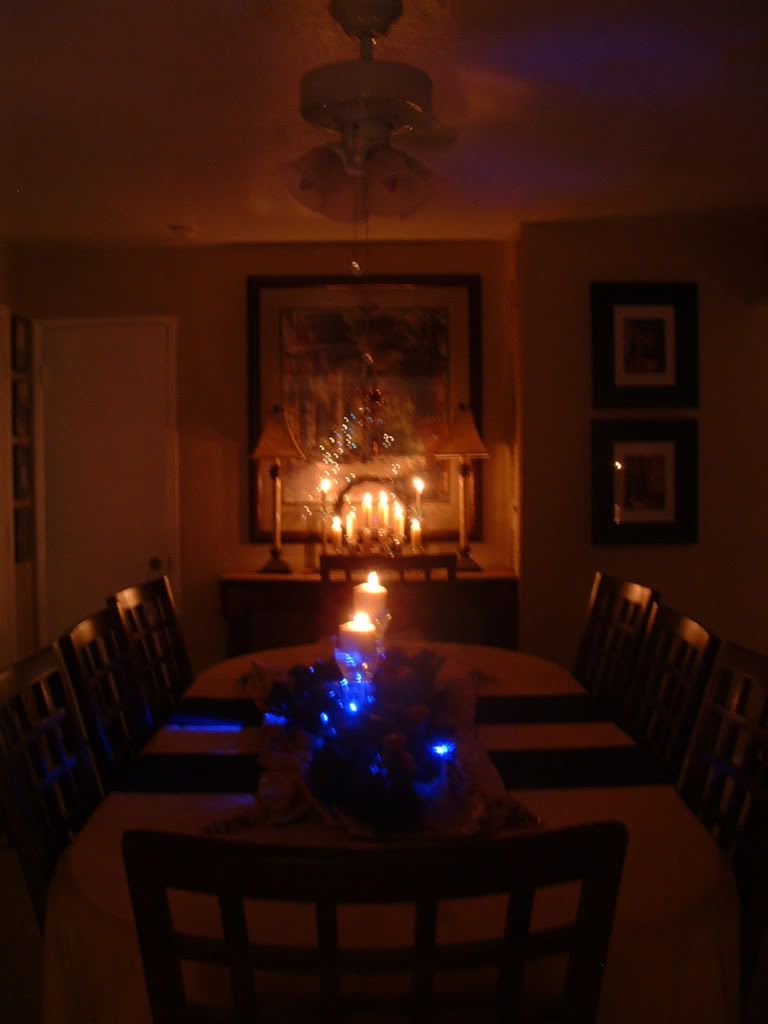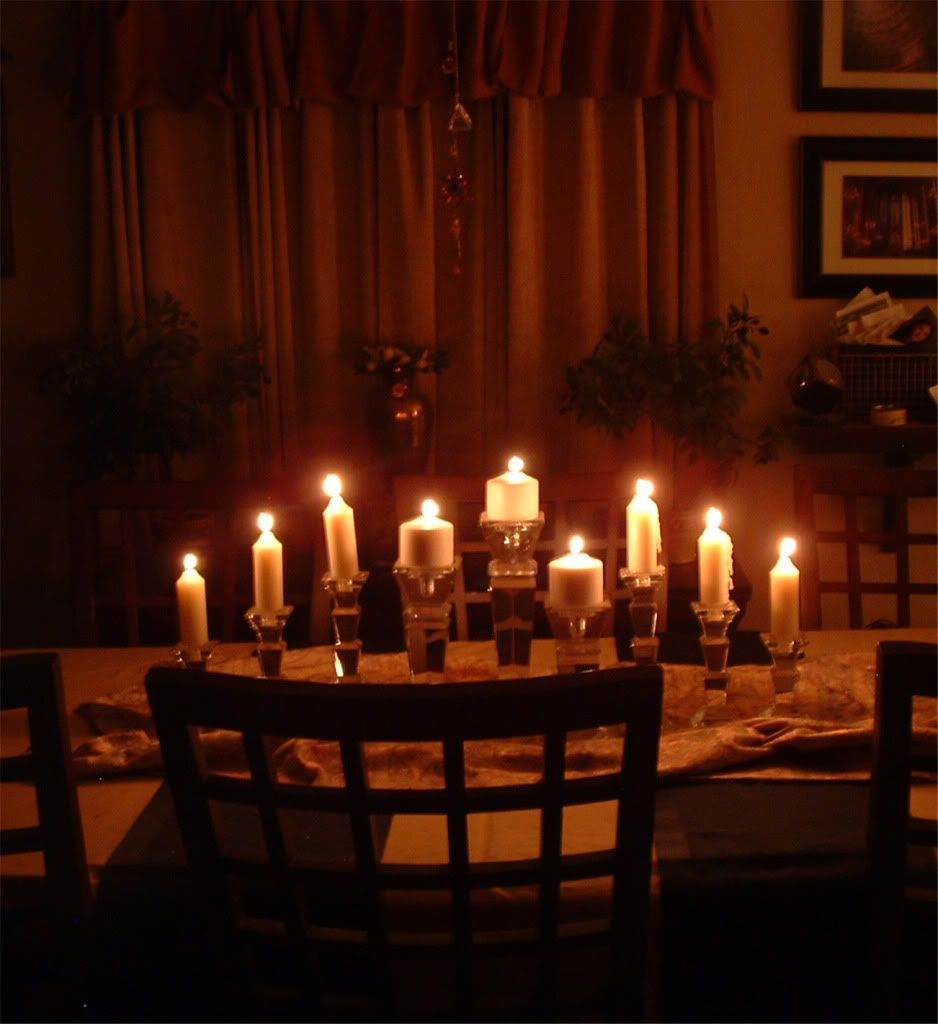 ---
Follow-Up Postings:
| | | |
| --- | --- | --- |
| RE: Post your favorite candlelit pictures | | |
We don't take our trees down until Twelfth Night, but by New Years I start to get a bit tired of the holiday red & green. That's when I start using my blue and white china, for a more Winter Ice & Snow look.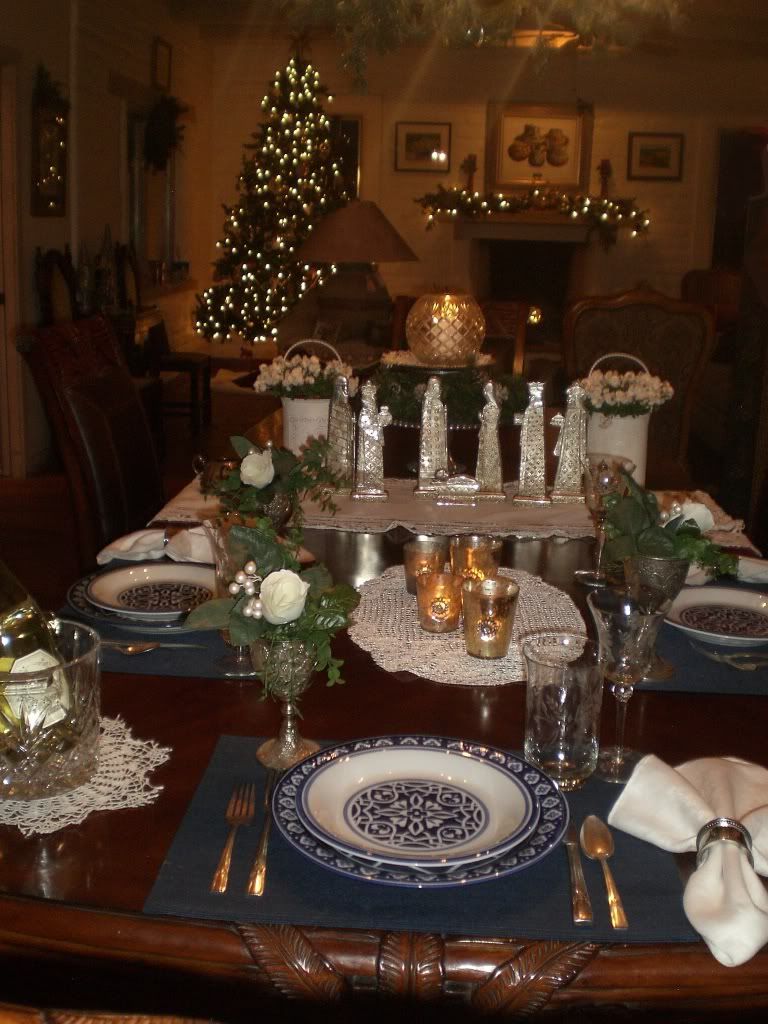 The chandelier above the table has that look throughout the Christmas Season, so they do tie in well together:


Lynn
---
| | | |
| --- | --- | --- |
| RE: Post your favorite candlelit pictures | | |
Post a Follow-Up
Please Note: Only registered members are able to post messages to this forum.
If you are a member, please log in.
If you aren't yet a member, join now!
---
Return to the Home Decorating & Design Forum
---
Instructions
You must be a registered member and logged in to post messages on our forums.
Posting is a two-step process. Once you have composed your message, you will be taken to the preview page. You will then have a chance to review the contents and make changes.
After posting your message, you may need to refresh the forum page in order to see it.
It is illegal to post copyrighted material without the owner's consent.
HTML codes are allowed in the message field only.
No advertising is allowed in any of the forums.
If you would like to practice posting or uploading photos, please visit our Test forum.
If you need assistance, please Contact Us and we will be happy to help.