Return to the Home Decorating & Design Forum
|
Post a Follow-Up
---
| | | |
| --- | --- | --- |
| Help with decorating Ideas for a guys room | | |
Posted by
tlby
(
My Page
) on
Tue, Dec 17, 13 at 1:56
Hello Everyone,

I'm looking to refresh the decor in my room, Keeping the furniture is optional (dresser ,nightstand, head board) I'm trying to make it look better with out have to repaint the whole room. Adding a area rug bewtween the bed and closet, changing the window treatments, adding wall art or wall stickers, smaller furniture, etc?
---
Follow-Up Postings:
| | | |
| --- | --- | --- |
| RE: Help with decorating Ideas for a guys room | | |
I would start by looking on Craigslist for a headboard. I would add some lamps on night stands by the bed and get new bedding.

Do you like the color of the room? If not, painting a room a new color can make a HUGE impact and difference!
---
| | | |
| --- | --- | --- |
| RE: Help with decorating Ideas for a guys room | | |
Just some thoughts....

Hard to tell, but the wall color looks very peachy rather than gold, which is a more feminine color. If you want to make it more macho without painting, I'd go with other autumn colors in the bedding...browns, rusts, tans.

The next thing I notice is too much stuff on the surfaces. Is there a way of getting a shelving unit so the fish tanks can be stacked and take up less horizontal space? I agree with akt that some bed side lamps would be nice, if not table top then wall hung, a different headboard would be nice...something more tailored and masculine. Don't know your sleeping arrangements but if you could get away with a narrow bed, it would make the room feel much better.

Also, it looks like a cpu and stuff on the dresser. Is there room in the window nook to put a narrow desk or work surface to use as computer space instead of the dresser top? Then you could add a lamp on the dresser and one on the computer desk.
---
| | | |
| --- | --- | --- |
| RE: Help with decorating Ideas for a guys room | | |
I would do a BIG removable sea scape wall mural on your headboard wall. With this one you could keep your wall color as is. Your fish tank will be a plus but you need a better way to display it. Get some rollout drawers for under your bed to reduce clutter. Look for light colored bedding in an off white, keep it simple. You could keep your headboard or go without. Buy some cool pillows and some sort of statement swag lamp or simple wall mount plug-in lamps . Add a little canvas art on another wall. This will be fast and easy transformation.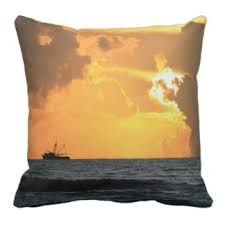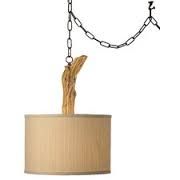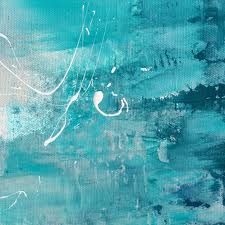 Here is a link that might be useful: removable wall murals
---
| | | |
| --- | --- | --- |
| RE: Help with decorating Ideas for a guys room | | |
I think you mostly need artwork and some floor lamps or table lamps first. The existing lighting is kind of harsh ( I would personally find it headache-inducing). I don't dislike the headboard, I think it's kind of interesting, so I would invest in lighting, something for the walls and bedding/window covering that went better with the existing wallcolor before I changed any furniture
---
| | | |
| --- | --- | --- |
| RE: Help with decorating Ideas for a guys room | | |
I greatly appreciate the ideas and suggestions. I've been wanting to take out the the dresser and nightstand because they take up so much room and are not really needed. Underbed storage and closet storage is enough for me. Believe it or not there was a huge empty armoire in room on top of all this. Most of the stuff on top the dresser can be consolidated in to a small cabinet under the tv. The two aquariums can be put on something small with shelfs. The walls murals would be great for the wall behind the bed. I would like to have small desk or work station but I think would just take up space I am trying to gain in the room. I would like have some type of lounge chair I can sit in to watch tv and use laptop instead of always being on the bed.

Now that I'm seriously contemplating breaking down the dresser and taking out. Painting is more of an option because it won't be in the way and make things more difficult. My room is on the third floor of a townhouse so its hard for two people to move these large pieces of furniture around.

My inspiration: I like darker colors

---
| | | |
| --- | --- | --- |
| RE: Help with decorating Ideas for a guys room | | |
Personally, I think paint is what is needed. Look at BM Chelsea Gray. We used that in our house and really like it.
---
| | | |
| --- | --- | --- |
| RE: Help with decorating Ideas for a guys room | | |
Hi, I bought this hardy quilt for my son several years ago and it's still going strong and in perfect condition after many washes. It's a DONNA SHARP HERRINGBONE QUILT. THE GOOD THING ABOUT THIS QUILT IS THAT YOU JUST TOSS IT IN THE WASHER AND DRYER WITH NO WORRIES. IT ACCTUALLY LOOKS MUCH BETTER IN PERSON AND WOULD LOOK NICE WITH YOUR INSPIRATION PICKS. IGNORE HOW THE ROOM IN THE PICTURE IS DECORATED; THIS QUILT CAN LOOK MODERN WITH THE RIGHT MIX. MY SONS WALLS IN HIS NEW PLACE ARE A LIGHTER GRAY. SORRY, CAPS, NOT REWRITING!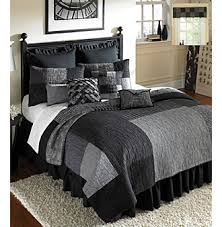 ---
| | | |
| --- | --- | --- |
| RE: Help with decorating Ideas for a guys room | | |
tlby - I like your middle inspiration photo a lot. Looks like you have a sloped ceiling and a large window, so you have some gas in the tank already.
---
| | | |
| --- | --- | --- |
| RE: Help with decorating Ideas for a guys room | | |
You definitely should look into some type of tiered (strong) shelving to hold the two tanks and/or all the media/electronic equipment. You might be even able to post the TV on the wall on a swivel mount. This would free up a lot of room. The bed could slide down and then a small end table or nightstand would be needed between the two. (This is handy for your favorite beverage, phones/clocks, reading lamp, etc).

Is the carpet beige? I see you like greys, so those two can be challenging to combine when you have your current wall color. You will need some brown in that grey wall color to help bridge the two. The experts above can help you pick a good one. It would also work better with your existing bedding and drapes. Then you can look to add back in some of the geometric prints that are in your examples (in pillows/sheets, the chair, the art) and that accent color you have also selected in your examples.
Here is a link that might be useful: Example of a media shelving unit
---
| | | |
| --- | --- | --- |
| RE: Help with decorating Ideas for a guys room | | |
terrilynn, Thanks, for the quilt idea, I really like it.
gooster, thanks for the media cart idea. I was looking for something like that and it will work perfectly for the aquariums and electronics. The carpet is a light brown color. The reason why the bed is so close to the window is because of the tv. I was thinking about switching sides with bed and the TV but I'm not sure if I will like it.

I would really like grey and some other color to go with it.
The red and grey picture below was added to the inspiration pile. The red and yellow caught my eye, even though I'm not a bright colors person I like it.

1. http://www.flickr.com/photos/76677724@N05/11443031254

2. http://www.flickr.com/photos/76677724@N05/11443056516
---
| | | |
| --- | --- | --- |
| RE: Help with decorating Ideas for a guys room | | |
If you sketch out a floor plan with rough dimensions (and the type of bed you have), people may be able to help with layout optimization.

That last example with the deep crimson would not require you to paint the walls, along the lines of what AnnieD was saying. You can see in the example below how the mid grey combines with the tan, burnt orange and rust with a simple geometric in this example:
---
| | | |
| --- | --- | --- |
| RE: Help with decorating Ideas for a guys room | | |
As in pic's you upload here you room size seems slow now with the same furniture if I recommend you something which is about wall paint to go with some shocking paints and white lights pointing on walls rather than they point on the floor or anything curtains according to the paint and a small light on top of your curtains could be white light or blue which feels cool, try to change your bed sheet and blanket with some soft color and good design.
On the floor rug is a good idea but if you have good tiled floor you need small rugs which colorful combinations.
Ditra Matting supplier UK
---
| | | |
| --- | --- | --- |
| RE: Help with decorating Ideas for a guys room | | |
One of my favorite men's decor was the use of outdoor shutters for windows. They can be bought or made easily to match decor (modern, transitional, etc.). And a green/gray shade for walls. The drapes take up a lot of the room's visual space as does the headboard. You may not even need a headboard, hang solid shelves above.

Really like your inspiration pics. You are going to get a lot of ideas here. Guy's rooms seem to draw a lot of interest, it is great when they post here for help. Be sure and stick around, let us watch your transitions. There are no rights or wrongs when making your own decisions or not being comfortable with others suggestions.
---
Post a Follow-Up
Please Note: Only registered members are able to post messages to this forum.
If you are a member, please log in.
If you aren't yet a member, join now!
---
Return to the Home Decorating & Design Forum
Information about Posting
You must be logged in to post a message. Once you are logged in, a posting window will appear at the bottom of the messages. If you are not a member, please register for an account.
Please review our Rules of Play before posting.
Posting is a two-step process. Once you have composed your message, you will be taken to the preview page. You will then have a chance to review your post, make changes and upload photos.
After posting your message, you may need to refresh the forum page in order to see it.
Before posting copyrighted material, please read about Copyright and Fair Use.
We have a strict no-advertising policy!
If you would like to practice posting or uploading photos, please visit our Test forum.
If you need assistance, please Contact Us and we will be happy to help.

Learn more about in-text links on this page here