FORUMS:
GardenWeb
>
Forums
>
Home Decorating & Design Forum
> Master Bedroom guidance needed >
Post a Follow-Up
Master Bedroom guidance needed
After several years of no real decor in my master bedroom, I've finally found a starting point. I found some fabric I really love. It has my red, blue, cream, and green colors. But I have no idea how or where to use it or what to do with the rest of the room.

I'm thinking it would be pretty curtains. My mom thinks bedding. DH doesn't care as long as it's not flowers.

Here's the fabric.
I also found this as a coordinating fabric.
Our bedroom furniture is a dark cherry traditional style that I plan to keep because they are solid wood pieces. I changed the "brass eagle" hardware for some simple silver hardware trying for something less formal feeling.
Here's the furniture.
I want to change the headboard to an upholstered one. DH often watches TV before sleeping and the current headboard is not comfortable to lean against. I love the tufted or nailhead ones.
Carpet is staying and a creamy color called Tapioca. We are not attached to the wall color. The room is a north/east room and the curtains and blinds are almost always closed. Essentially the room has no natural light as you can see in the photos.
How should I use the fabric? Curtains, headboard, bedding? What else should I use with it? I get so hung up on only using colors in the fabric that I can't move forward. I need some direction or guidance.
Our room is pretty blah. My DH talks about moving into the guest room because it is more complete and homey feeling than our room. Help me keep my sweetie in our room!! :)
| | |
| --- | --- |
| RE: Master Bedroom guidance needed | |
I would look up some of Sarah Richardson's rooms. I feel like she mixes patterns like this particularly well. Personally I sort of like the idea of an upolstered bed in the stripes and neutral bedding. Then curtains in the floral print. I'd stick a bench at the foot of the bed in the stripes to go with the headboard and maybe throw on some solid blue pillows that pick up the blue floral print color. I think the walls then might look better in a neutral beige once you're done so that the blue on the wall doesn't clash with the curtains.

Then how about some metallic candleholders, maybe mercury glass holders. And maybe different, more crystal or glass lighting to lighten things up. I think the wood is lovely but the stripe feels like a more light/airy look so I think more glass/mirrored surfaces would balance it out.
---
I would use the print in the headboard. I'd paint the walls that softer blue. Then I'd use an ivory bedding set and make a padded cover at the foot of the bed and some throw pillows out of the stripe.

Look for artwork that includes the rusty reds with the blue and maybe the rusty red in a bed pills or two.

I can't post the pic on this machine, but look at the fabric below or something similar to make window treatments...
Here is a link that might be useful: Calico corners
---
| | |
| --- | --- |
| RE: Master Bedroom guidance needed | |
I can't answer your questions, but I have been looking for a striped fabric like that! I just have one question: In real life, how red is the red stripe? Does it lean to orange red or blue red? Thanks.
---
Maybe this for drapes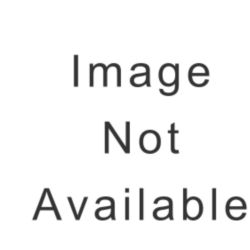 ---
| | |
| --- | --- |
| RE: Master Bedroom guidance needed | |
I think the patterned fabric would look better in a tufted than stripe. Pretty.
---
| | |
| --- | --- |
| RE: Master Bedroom guidance needed | |
I think the patterned fabric would look better in a tufted than stripe. Pretty.
---
| | |
| --- | --- |
| RE: Master Bedroom guidance needed | |
I think the patterned fabric would look better in a tufted than stripe. Pretty.
---
| | |
| --- | --- |
| RE: Master Bedroom guidance needed | |
Thanks for the comments so far.

I'm having a hard time picturing the stripe as the headboard especially if it was tufted like I prefer. I hadn't thought about the ikat pattern for the headboard. I need to order a sample swatch of it.

annie, that fabric is really pretty but I'm not sure it would appeal to my DH. He's not much on patterns. He thinks curtains should just be solid color.

I definitely plan to change the wall color. It is BM Buxton Blue and I hate it. It feels like an Easter egg.

I do plan to change the lamps and add some different accessories once I get the bedding/curtain/headboard/paint sorted out.

If I do an ivory bedding like in the fabric what do I do for bed-skirt? The same color? I've always been afraid of the bedding blending into the floor with ivory. Does that matter?

I've got some art that might be okay in the space but also leans a little Tuscan. I've never been able to decide where to hang anything in the room. In the corner where the desk chair and bear are, I'd like to add a little slipper chair. Would art go there? Which wall would it go on?

terriks, I would say the fabric is more rusty-red than any color. Here's a closeup of my actual swatch I took with my phone. Hope it helps.
---
sorry....i meant damask not ikat fabric.
---
| | |
| --- | --- |
| RE: Master Bedroom guidance needed | |
I love the floral for the tufted upholstered head board.

Did you purchase the fabric already? You have a lot of windows, so it might be too much with the stripes. (I assume panels for windows, but the stripe may work of you did a simple valance)

Could you do an upholstered bench at the foot of your bed in the stripe and move the chest elsewhere?

I would do your walls in a creamy color - I just used a BM color called Muslin and it is lovely. Or go the direction of a taupey/gray

Is your husband handy? If so, add some crown moulding. It adds so much to a space.

Last, you could throw an area rug into the mix to add some color.

You have a great base with lovely furniture and a neutral carpet.
---
| | |
| --- | --- |
| RE: Master Bedroom guidance needed | |
I would choose a softer shape for the headboard than the square, and use the stripe for the headboard (but without tufting) and for a tailored bed skirt.

I'd make a fat soft cushion for the blanket chest out of the print, with fat welting in the red of the stripe.

I'd hang ceiling-to-floor heavy linen curtain panels in cream out to the sides of your windows, and hang a panel of the print fabric behind the rod that just covers the top trim of the windows (you don't need a Roman shade since you have shades - I wouldn't use a valance in that room - too heavy visually).
---
| | |
| --- | --- |
| RE: Master Bedroom guidance needed | |
I would do the drapes in the stripe , the duvet in the print, the stripe as your bedskirt, and find a solid for the tufted headboard as well as a bench/chair. I would use a mixture of all of the fabrics for the pillows on the bed.
---
| | |
| --- | --- |
| RE: Master Bedroom guidance needed | |
I was once told my an "internet designer" that one should never do crown molding on 8' walls as it makes them visually shorter. I always wanted to add crown to my room and well the rest of the house but haven't.

I think I've found more coordinating fabric. I love the texture on this one. It looks like it comes in the blue, cream/white and goldish color from the original stripe fabric.

I thought one of them might look good...somewhere.
I hope to keep the cedar chest in the room. I know it's a bit large for the room but if I can't make it work in the room then I'll have to get rid of it. We are maxed out on space. I LOVE the idea of using the print fabric as a cushion with red welting. Seriously that just made my heart speed up.
I don't want to overwhelm myself with all blue. I want to be able to incorporate some of the other colors here and there around the room.
I'm leaning towards the stripe as curtains, new textured fabric as headboard (not sure on color), duvet/shams in print, throw pillows in all fabrics. I'm not sure about the bedskirt if doing it in stripe or pattern would be to much. I thought about doing the bedskirt in the same as the head board but adding a stripe another material(pattern) to it.
I do need full panels for curtains for privacy and sleeping. My neighbors like to leave their lights on at night which shine directly into my bedroom as a result my blinds don't block enough of the light.
I'm really getting excited about putting this room together now that I have some of a direction.
What kind of lamps? Do the night stand lamps need to match the dresser lamp(s)? Does the dresser need two or can I get by with one? DH likes one being there because the ceiling fan light is a hassle to crawl on the bed to pull on.
---
I can't answer your questions until I clean the drool off my iPad from that striped fabric. Oh, that is gorgeous!

If you are a person who uses decorative pillows and makes the bed, then that fabric might be pretty as euro shams. Or as a fabric for a small bench.

Ooh, wait, you have a chest at the foot of your bed already. Hmmm, maybe a rectangular cushion for the top of the chest?
---
| | |
| --- | --- |
| RE: Master Bedroom guidance needed | |
Your chair could go where the teddy bear resides. If you go with the stripe on the headboard, the colors could be reflected in the Tuscan art. Why not go in that direction. Any color in the stripe could be the dust ruffle or window treatment, I'd also put woven or wooden blinds in place of the white existing ones. The wall color would also be taken from the stripe, I'd like a softer shade of the sage for a more relaxed feel. Then I'd like to see some pottery style lamps that look more organic in shape. What colors are in the guest room that your husband likes, that should be a clue.
---
That decorator knows not of what she speaks...crown looks great on 8' ceilings and enriches any room it's in.

Those solid textures are lovely...
---
| | |
| --- | --- |
| RE: Master Bedroom guidance needed | |
I have that exact same cedar chest that you have at the bottom of the bed. It is very old. How funny to see its twin here!
---
| | |
| --- | --- |
| RE: Master Bedroom guidance needed | |
Too funny ~ I have that cedar chest as well !
<<< triplets >>>
---
| | |
| --- | --- |
| RE: Master Bedroom guidance needed | |
I agree with Annie about the crown looking great on 8' ceilings. We had it in a previous home with lower ceilings, and my only regret was that it wasn't in all the bedrooms as well! It really does make a room look more finished IMHO, and I never felt that it made the ceiling look lower at all.
---
| | |
| --- | --- |
| RE: Master Bedroom guidance needed | |
It's good to see my cedar chest isn't an only child. LOL!

I really appreciate all the input so far. I am hoping the samples will come in this week. I really want to start the headboard project since DH hates our current one for leaning against it while watching TV.

I'm not sure it's the colors in the guest room as much as it's the room on a whole being close to completed. This is the guest room before I swapped rooms with the exercise room.

http://ths.gardenweb.com/forums/load/decor/msg0816385814947.html?31

I still need to repaint the new room but that's another post.
---
| | |
| --- | --- |
| RE: Master Bedroom guidance needed | |
| | |
| --- | --- |
| RE: Master Bedroom guidance needed | |
And then a very similar one in this picture from an acquaintance Thanksgiving, used as a cocktail table:
---
| | |
| --- | --- |
| RE: Master Bedroom guidance needed | |
I would love to know the story behind the chests. That makes five of them -- itlstrot's, forboystoo's, mine and the two pictured above. I know mine is nearly 100 years old. It came from my great aunt's house and she would be 130 if she were still living! Here is mine:
---
| | |
| --- | --- |
| RE: Master Bedroom guidance needed | |
Could this be another related cedar chest?
Here is a link that might be useful: Syracuse cabinet company
---
| | |
| --- | --- |
| RE: Master Bedroom guidance needed | |
Wow, it could be. Thanks for that link. How did you ever find it? Value of $50 - $100 -- guess it's not going to make me rich. They sure must have built a lot of them.
---
Weird. I thought I posted in this earlier. I looked when I got home and mine has a tag on this inside lid. It's made by GS Stewart Co from Norwalk, Ohio. I don't have any idea of the age of mine but I know it originally belonged to my Grandpa and he lived in Ohio for quite some time. I'll as my mom if she knows anything else about it.

Oh, and my parents used it as a coffee table my whole youth. It was one of my chores to get the Brass-O out and clean the copper/brass strips.
---
| | |
| --- | --- |
| RE: Master Bedroom guidance needed | |
Funny, I used it as a coffee table too, until I could afford something more appropriate. I am going to run upstairs and see if there are any labels or marks on it.

Nope -- unless it's underneath, and I'm not dumping all the blankets and stuff out to look under there. Guess I'll never know since anyone who could have told me it's story is long gone.

I love the smell of cedar when I open it.
---
Post a Follow-Up
Please Note: Only registered members are able to post messages to this forum.
If you are a member, please log in.
If you aren't yet a member, join now!
---
Return to the Home Decorating & Design Forum
Information about Posting
You must be logged in to post a message. Once you are logged in, a posting window will appear at the bottom of the messages. If you are not a member, please register for an account.
Posting is a two-step process. Once you have composed your message, you will be taken to the preview page. You will then have a chance to review your post, make changes and upload photos.
After posting your message, you may need to refresh the forum page in order to see it.
Before posting copyrighted material, please read about Copyright and Fair Use.
We have a strict no-advertising policy!
If you would like to practice posting or uploading photos, please visit our Test forum.
If you need assistance, please Contact Us and we will be happy to help.

Learn more about in-text links on this page here