Return to the Home Decorating & Design Forum
|
Post a Follow-Up
---
| | | |
| --- | --- | --- |
| Gel staining a maple desk | | |
Posted by
fillagirl
(
My Page
) on
Fri, Nov 9, 12 at 8:38
Hello, I picked up this little desk/table to use to put my sewing machine on. It's made of maple and is in very good condition, except the top that has several light scratches on it.

I'd like to stain it darker and was wondering if I could just lightly sand the piece with sandpaper and then use gel stain on it. I know I've seen people do their cabinets on this forum, and was wondering if they think this would work. Or do you think I have to sand the whole thing down to bare wood?

Attached are photos, the only areas that have scratches are the top & legs, & they are not deep.

Opinions or advice? I want the final product to be a darker colour, not expresso but just a bit lighter. Thanks!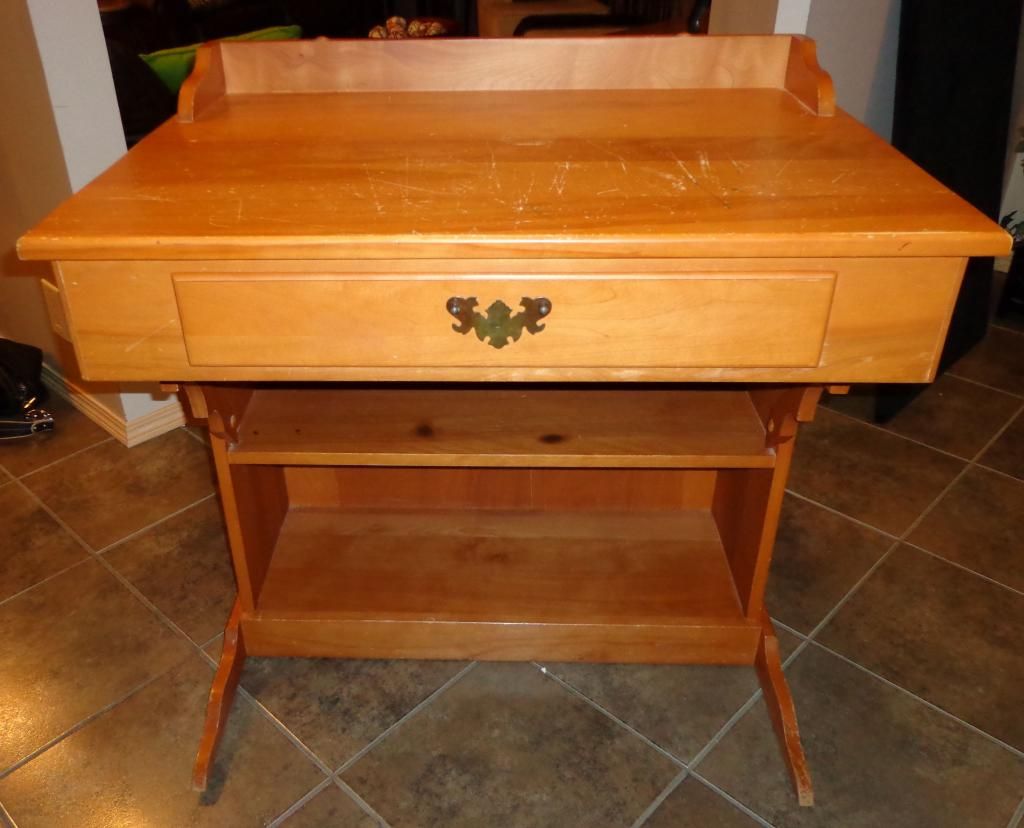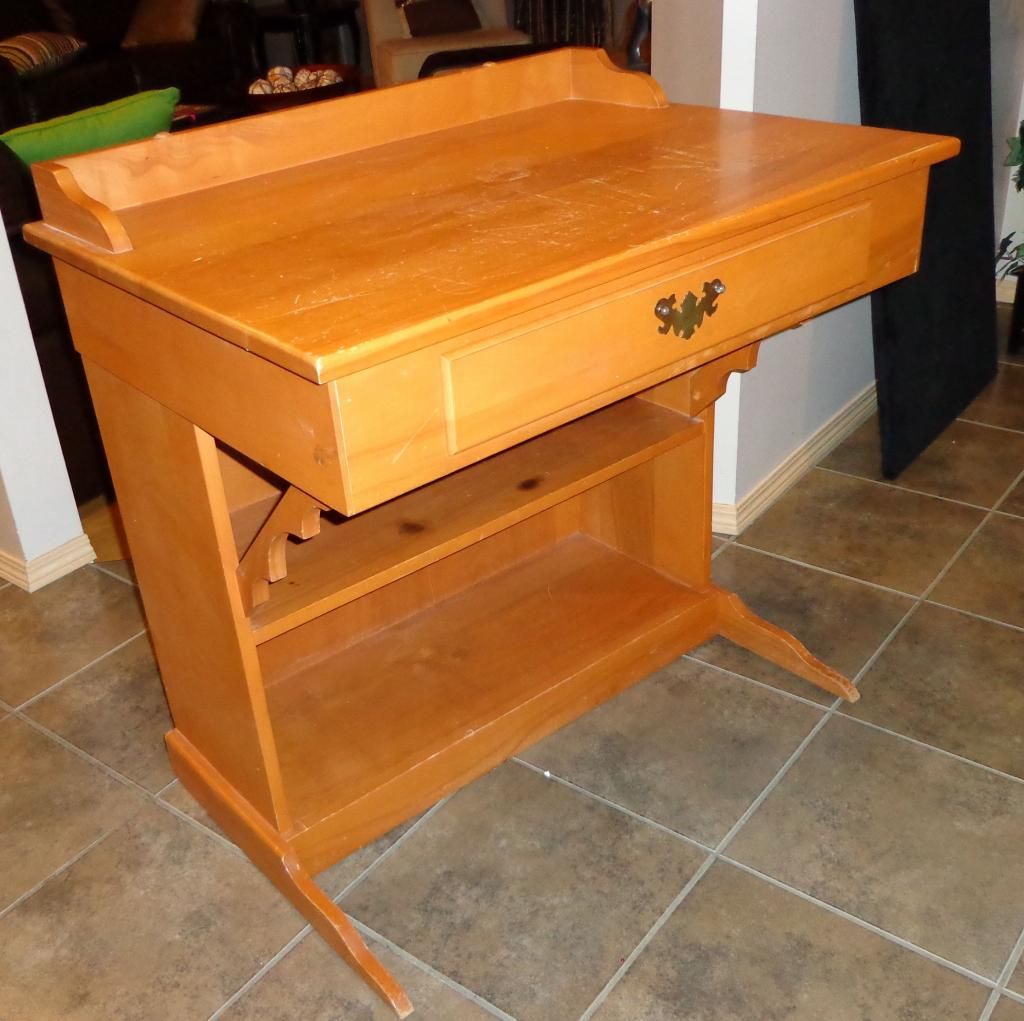 ---
Follow-Up Postings:
| | | |
| --- | --- | --- |
| RE: Gel staining a maple desk | | |
Cute. And a very useful design.

Yes, you could sand it lightly and use gel stain to darken it. Maple, because it is dense, is hard to stain with a penetrating stain, but the gel stain is more paint-like.
---
Post a Follow-Up
Please Note: Only registered members are able to post messages to this forum.
If you are a member, please log in.
If you aren't yet a member, join now!
---
Return to the Home Decorating & Design Forum
Information about Posting
You must be logged in to post a message. Once you are logged in, a posting window will appear at the bottom of the messages. If you are not a member, please register for an account.
Please review our Rules of Play before posting.
Posting is a two-step process. Once you have composed your message, you will be taken to the preview page. You will then have a chance to review your post, make changes and upload photos.
After posting your message, you may need to refresh the forum page in order to see it.
Before posting copyrighted material, please read about Copyright and Fair Use.
We have a strict no-advertising policy!
If you would like to practice posting or uploading photos, please visit our Test forum.
If you need assistance, please Contact Us and we will be happy to help.

Learn more about in-text links on this page here