Return to the Home Decorating Forum
|
Post a Follow-Up
---
| | | |
| --- | --- | --- |
| Anyone have a custom made Basset, Henredon or Sherrill sofa? | | |
Posted by
karoloke
(
My Page
) on
Sun, Oct 9, 11 at 22:54
I'm thinking about replacing family room furniture pretty soon. I saw that Bassett has a program where you pick the frame,cushion, arm, fabric, foot/skirt etc. Another furniture store I visited had a similar programs through Henredon and Sherrill. Just wondered if anyone has had a couch custom made through one of these manufactures and if you were happy with the result. I'm a little reluctant because I know someone who had a couch custom made years ago and hated it when she got it, so she has advised me not to have one custom made. Also, what do you know about the quality of Bassett and/or Henredon or Sherrill upholstry?
---
Follow-Up Postings:
| | | |
| --- | --- | --- |
| RE: Anyone have a custom made Basset, Henredon or Sherrill sofa? | | |
I have a Henredon sofa. It's very well made, very comfortable. It's approx 3 years old and still looks brand new.

fyi, some manufacturers allow you to use fabric from another (sister) manufacturer, so if you don't find the perfect fabric in their line, ask the sales person.

We have a few leather chairs by Sherrill. They are also well made.

When you pick out the fabric, hold it up to the light. The less light you can see through the fabric, the better the fabric will wear.
Here is a link that might be useful: great room sofa
---
| | | |
| --- | --- | --- |
| RE: Anyone have a custom made Basset, Henredon or Sherrill sofa? | | |
I have a custom Sherrill sofa.... I paid about $2500 for it 4 years ago and sadly, I don't love it. I don't love MY choice in upholstery (my fault) and I really don't think it has held up all that well... and it really hasn't gotten a ton of use.
---
| | | |
| --- | --- | --- |
| RE: Anyone have a custom made Basset, Henredon or Sherrill sofa? | | |
We bought a Bassett sofa about 12 years ago (not custom made, but we were able to select from a huge number of fabrics) and it was the worst sofa we ever had. The semi-attached back cushions were always lumpy. The seat cushions flattened to nothing and had indentations where people regularly sat within 6 months. The fabric wore badly, but I blame myself for that. I didn't know much about upholstry fabric and have since learned that my choice was a bad one for a sofa that would get as much use as ours did. I think we only used it about 5 years before it got sent to the basement. I don't know if this is indicative of the quality of all of Bassett's upholstered pieces, but I'm not going to buy any more to find out.

Totally Confused
---
| | | |
| --- | --- | --- |
| RE: Anyone have a custom made Basset, Henredon or Sherrill sofa? | | |
I worked for Bassett, & think it's very good quality in it's price point. Stay with the Custom program though. I always recommend loose back cushions to get the most life out of them. The backs are channelled, so you should not get lumpiness or extreme sagging. There are 700 fabrics to choose from & of course not all of them are appropriate for base fabrics. In general, polyesters are your best choice for base fabrics. If you go on their website, it details their construction.

~Jeana
---
| | | |
| --- | --- | --- |
| RE: Anyone have a custom made Basset, Henredon or Sherrill sofa? | | |
I have a Sherrill sofa with a chenille type fabric and down cushions. I still love it. The quality is very good.

I also have a Basset loveseat and chair in the basement. I chose 2 different fabrics, neither of which has held up great. I was most disappointed in the cushions, they have flattened and look awful. I can hardly wait to get rid of them!
---
| | | |
| --- | --- | --- |
| RE: Anyone have a custom made Basset, Henredon or Sherrill sofa? | | |
We ordered a Henredon sofa from their custom Fireside line for our family room. We've only had it a few months but it seems to be great quality. The delivery guys said it was the heaviest sofa they'd ever moved!

I loved being able to choose the base, arms, cushion styles, etc. There were 100's and 100's of fabrics to choose from but I was shocked at how many of them were mostly rayon! I ultimately found one that I liked and I think will wear very well... especially since my older lab loves the couch too and it stays covered by a comforter much of the time! *sigh*
---
| | | |
| --- | --- | --- |
| RE: Anyone have a custom made Basset, Henredon or Sherrill sofa? | | |
I have two Bassett sofas that were custom. We bought the originals in 2002? The fabric on them did not wear well - the weave was somewhat loose. We bought the extended service plan which was totally worth it. Let's just say that with stomach viruses and potty training we needed some cushions replaced. The original fabric was discontinued which meant that we got a whole new sofa. This time we made sure we got better wearing fabric - had to invest some of our money into it. The new fabric has a tighter weave and after 5 years has worn much better - not perfect but better. These sofas are extremely comfortable - I've gotten compliments on their comfort from my MIL, friends ..etc. They are not lumpy at all and have held their shape extremely well. I would defintely recommend them.
---
| | | |
| --- | --- | --- |
| RE: Anyone have a custom made Basset, Henredon or Sherrill sofa? | | |
Thanks so much for all of your responses!

Allison, the pictures of your home are beautiful, and your sofa looks very nice! Thanks for the tip about holding the fabric up to the light. I wish all these manufacturers would give a wearability rating. I've seen some manufacturers that do, and have found that sometimes ones that look like they'd wear well actually wouldn't and vice versa.

Lauren, that's too bad you don't love what you chose. Was it because your fabric didn't hold up well, or didn't you like the way it looked after you saw it made up?

Totally confused, your experience makes me leary of buying one from Bassett. But maybe they have gotten better in recent years.

Interior stylist, why do you recommend staying with the custom program? Are the custom sofas better quality than the others? On the sofa's I've owned, the fabric and piping always seems to wear out first. Do Basset's fabrics hold up well?

Doonie, I've heard Sherrill was good quality, and didn't expect Basset to be in the same league. Your experience seems to prove that to be true.

Treasure the day, glad to know you love your Henredon. I've heard they were very good.

Southernfrenchie, sounds like Basset may have gotten better and may be fine if I pick a fabric that wears well. Glad to hear it is comfortable and has held up well.

I'm still in the looking stages. It would be nice to just find one already made up that I love, but that hasn't been the case yet. Today I was looking at a Bernhardt leather one and was comparing it to a Basset leather one. I'm not decisive when it comes to decorating!
---
| | | |
| --- | --- | --- |
| RE: Anyone have a custom made Basset, Henredon or Sherrill sofa? | | |
Bassett's Custom Program is made in NC. Like almost every other manufacturer, a lot of their other sofas in other collections are made in China or elsewhere to satisfy a price point. The custom program is truly custom, choosing the scale first, then the arm style, T-cushion or full front, choice of legs or skirt, choice of leg finish, back style, loose or semi-attached backs (almost every other collection has semi-attached only), fabric choice of course, a beefier frame (lifetime warranty), choice of standard, blenddown, spring down or firm cushions, 8 way machine-tied springs (the only collection with machine-tied spring system - all others are sinuous spring or webbing)

As for durability, it all comes down to wise fabric choice. Polyesters are a very good choice. Absolutely do not choose something with a high rayon content.

Bassett Design Consultants are pretty well trained & a lot of them are degreed designers. Expect them to offer a free housecall, but of course this is optional, & usually offered only if you are doing a whole-room project.

You will be able to see a cut-away of their upholstery construction in the store & watch a video of the process. But again, this cut away really only pertains to the custom program, but they make it seem like it applies to all of their upholstery, & this is not true.

I have seen RARE complaints about the Custom Program, but the other stuff is very run-of=the=mill. Nice styles though.

If I didn't already have a nice sofa, I would've DEFINITELY bought a custom sofa there. That's not what I could say about other manufacturers that I know intimately. A lot of high-end designers here reguarly bring their clients to Bassett. Designers around here usually concentrate on Ethan Allen, Bassett, Stickley & Sherrill. (I don't know anyone here that carries Smith Bros, but I would definitely have confidence in them)It wasn't unusual to have 5 independent designers in the design room with their clients at the same time.

If you narrow it down to Bassett as a contender & need more info, please let me know.

~Jeana
---
| | | |
| --- | --- | --- |
| RE: Anyone have a custom made Basset, Henredon or Sherrill sofa? | | |
Henredon is comfortably out of my price range but I do know my mother prefers this brand. She spares no expense when it comes to furniture. Her couches are gorgeous and wear wonderfully, but they are empty nesters and the couches are used much less than those owned by a family with young children. I will add that the woman has some gigantic couches (and beds) that are Henredon. I'm not sure if its just her taste, but that stuff appears to be made for giants. (These same giants must also be influencing Restoration Hardware's latest offerings.)

She also has several King Hickory couches, but I think that line is better suited for homes with a more 'rustic' aesthetic.
---
| | | |
| --- | --- | --- |
| RE: Anyone have a custom made Basset, Henredon or Sherrill sofa? | | |
Have you considered Huntington House? They have a fantastic, quality custom line. We purchased a couch and loveseat nearly 10 years ago -- chose our arm style, base style, cushion firmness, custom pillows, etc. It still looks as good today as it did 10 years ago! In fact, we just ordered our second Huntington House piece -- a sectional! Their prices are great and their product can't be beat.

We live in NC and were able to order through one of their distributors, Furnitureland South. They have an enormous showroom just outside of High Point but I believe there are other locations around the country.
Here is a link that might be useful: Huntington House
---
| | | |
| --- | --- | --- |
| RE: Anyone have a custom made Basset, Henredon or Sherrill sofa? | | |
I currently have both a Huntington House & custom made Sherrill, both excellent quality!
---
| | | |
| --- | --- | --- |
| RE: Anyone have a custom made Basset, Henredon or Sherrill sofa? | | |
Thank you, everyone, for your replies. I got too busy for a little while to respond, but do appreciate all your comments about the quality of these various manufacturers' upholstry. I'll have to see if there is a Hunting House dealer in my area. Jeana, I appreciate your tips about Basset's custom program vs. their regular stock items. I may get in touch with you if I decide to go with Basset. I think it's going to be a little while longer now, though, since we just had to pay for a roof.

If anyone has ordered a custom sofa before, I'd be interested to know if you were happy with it when you got it, or if it somehow didn't live up to your expectations.
---
| | | |
| --- | --- | --- |
| RE: Anyone have a custom made Basset, Henredon or Sherrill sofa? | | |
Sorry to hear about the roof. That's no fun, but necessary.

Just to clarify, the Bassett sofa that I was referring to wasn't out of the custom line, so my input isn't valid on that brand/style. We did just get a custom Century sectional and are very happy with it's quality.

Good luck to you!
---
| | | |
| --- | --- | --- |
| RE: Anyone have a custom made Basset, Henredon or Sherrill sofa? | | |
A number of manufacturers have programs that let you customize the arms, back and seat cushions, legs and skirt/no skirt, and, of course, the fabric.

I did a loveseat from Drexel Heritage, where I picked filling as well. It turns out that I shuold have picked a down alternative, rather than feathers and down, because one of my offspring is allergic to feathers. Something to consider, if you have allergies.
---
| | | |
| --- | --- | --- |
| RE: Anyone have a custom made Basset, Henredon or Sherrill sofa? | | |
Your welcome, & sorry about the roof. Stay in touch!!!

~Jeana
---
| | | |
| --- | --- | --- |
| RE: Anyone have a custom made Basset, Henredon or Sherrill sofa? | | |
I got a custom sectional sofa from Bassett. It is about a year and a half old and it has held up well--it looks brand new. I'm very happy with it and it is exactly what I wanted thanks to the customization.

One thing about Bassett is that it is American made in a modern factory which means that delivery is fast. They told me to plan on 4 weeks for delivery but it could arrive in as soon as two weeks. My fabric was back ordered but my sofa was delivered in only three weeks. In contrast, I went to Ethan Allen to comparison shop and they told me that delivery would take "months" (they couldn't be any more specific than that) since their furniture is manufactured in China.

When we placed our order, both my husband and I went over the order form. Something didn't look right and we went back to the store and had the manager go over the order and sure enough there was a mistake. So my advice is no matter what company you order from, double check the order yourself and make sure the store double checks the order. These customized orders can get really complex with all the choices for cushions, arms , legs, backs etc.

My experience was that the salesperson who helped us was not very helpful in helping us select fabrics. We were looking for "cat friendly" fabric that would not snag on claws and a high natural fiber content that would not build up a static charge that attracts and holds cat hair. Bassett does not carry much in the way of natural fiber fabrics. The salesperson seemed kinda clueless about the fabrics other than that they were pretty colors. Luckily I did my homework on fibers (the electromotive series from high scool science class, I literally did my homework!) and we brought home fabric samples and did in-house kitty testing on them.

Overall I would say that the pros for Bassett are fast delivery, decent quality at a good price point. Wait for the sales, they are always having a sale.

Cons are a limited fabric selection, not the highest quality (but good for the price), clueless salespeople (but you will find them everywhere)

Custom furniture is difficult. You are trying to visualize what a 6 foot or longer sofa will look like based on a 1 square foot fabric sample. Take your time, shop around, do your research, bring home samples.
---
| | | |
| --- | --- | --- |
| RE: Anyone have a custom made Basset, Henredon or Sherrill sofa? | | |
The house I grew up in has several Henredon Sofas between 36 and 42 years old and two of them have the original fabric. I would put any one of them in my house, reupholstered.
---
| | | |
| --- | --- | --- |
| RE: Anyone have a custom made Basset, Henredon or Sherrill sofa? | | |
My first sofa was a Henredon. Total accident; I had no idea of the quality of sofa I was buying. The sofa upholstery lasted through 23 years of young adulthood, then marriage with young children, and the material finally gave out on the seats as DD was planning her wedding. That sofa is being stored in the attic, to be reupholstered at a later date, as structurally there is nothing wrong with it.

Replacement sofa is a custom Sherrill. It is about 3 years old now. I love it; it is a very comfortable sofa. I do have a store bought slip cover over it most days, as it is yellow, and I have 2 critters with muddy paws, and one critter with sharp claws who love to lie on it as much as I do!
---
| | | |
| --- | --- | --- |
| RE: Anyone have a custom made Basset, Henredon or Sherrill sofa? | | |
I'm glad to hear that Basset is made in the USA. It surprised me, though, that Ethan Allen is made in China. Suero, that is a good point about down alternative.

I've heard that Henredon is well made, but wow, holding up for 42 years says a lot, Palimpset! So do you think it is better to buy a more expensive, really good quality sofa like Hendredon that will hold up for many, many years, but then you might tire of it after awhile, or buy one that is less expensive that might give you 10 years, and then replace more frequently? I've heard it can be about as much to reupholster a piece as it is to buy new, and I think I might want a change in style after awhile, but a well made sofa is so much more comfortable to sit on than a cheap one.
---
| | | |
| --- | --- | --- |
| RE: Anyone have a custom made Basset, Henredon or Sherrill sofa? | | |
Pal, my parents still have two of three LR sofas purchased in 1958. We recovered for the first time 24 years ago. They gave the longest one to Goodwill, something like 10-12 feet long.
---
| | | |
| --- | --- | --- |
| RE: Anyone have a custom made Basset, Henredon or Sherrill sofa? | | |
everyrose, I'm sorry that you had that experience at Bassett - it seems that this particular store is mis-managed. The basics of training is fabric. Training is for 2 mandatory weeks before you go on the floor, no matter how much experience in furniture that you have. Then training is ongoing WEEKLY by computer classes that is mandatory. Also, before any customer leaves the store, it is required that the salesperson review the order with the customer before they leave, & also be given a picture of the sofa with all options & fabrics listed. I cannot tell you how many mistakes are avoided using this system.

I want to make clear that not ALL Bassett upholstery is made in the USA...just the Custom Program. The majority of their upholstery & casegoods (as with virtually ALL major manufacturers now)are made overseas. Sometimes this means that at least 50% of the labor is overseas, therefore by law it has to be tagged as made in that country "of origin". There is only 2 fabric mills in the US now, so most fabrics will come from China & Canada. Many styles are "cut & sewn" with the featured or "stock" fabrics, keeping the item at a certain price point for advertising.

I cannot tell you how complicated the furniture biz has become in the 30 yrs I've been in it. There is so much confusion & misinformation no matter where you go. For instance, my once beloved Henredon & Baker is now part of a huge conglomerate named Furniture Brands International. They also own Thomasville & other higher end companies that used to be privately owned. It doesn't make me happy, especially cause it is run by a man who was the heir apparent of Farooq Kathwari, the owner of Ethan Allen, who is a retail genius. This particular person was almost the death of EA, & I worked directly for him. He thankfully was ousted from EA but unfortunately turned up with FBI. I would still buy furniture from EA, Bassett or La-Z-Boy, even if some products are "made" overseas because they are still privately USA owned with factories here that employ an awful lot of people. Very often even if it says "made in VietNam", the parts have been shaped there but the item is assembled here. Oh the stories I could tell...I was in the furniture/design biz 30 yrs & my father 30 yrs before me.

As for down cushions - at Bassett I had to do some research on this for a client as she was allergic to down/feathers. At the time there was no training on this. I contacted corporate who contacted the supplier & was quite impressed with the extensive info I received. Suffice to say, you do NOT have to worry about allergies with the down option at Bassett. The process to make it non-allergenic in an environmentally safe way is quite impressive. As a result of this communication, this info is now included in all Bassett upholstery training.

You can also choose the best of all worlds, which is the "spring down" options. It is coil springs surrounded by high density foam & topped with down/feathers. You get a lot of support with a plush feel. And you won't have the eventual rippled cushion piping & occasional need to fluff as would be experienced with full down/feathers. I like it, but it's not everyone's cup of tea. But, as like all Bassett cushions, they are warrantied for life.

Bassett has introduced a lot of new natural fabrics in the last year. I especially love the natural linen. There are cons to them - they tend to wrinkle for one. But I always recommended polyester for cleanability & durability in general, but you do have a point about the electrostatic aspect also.

Sorry if I have overstayed my welcome with this post...I could go on & on!!!

But one last thing for karoloke - it is very true that people like to change styles more often than we used to. The industry standard life of a sofa is 7 yrs. It used to be a thing of pride for us to say at EA that you're buying "heirloom quality". Well the tide changed & now very few are looking for "heirloom quality" - it's a mobile society with a short attention span & this began to backfire on EA. People wanted decent quality for a low price...AND made in the USA, which is a difficult juggling job!!! I think if you want to keep a sofa 7-10 yrs, look at the major manufacturers I mentioned above. They all have done a darn good job of keeping the best quality possible at the best price possible & keeping jobs in the US. (Bassett, EA, LZB, plus Flexsteel & Sherrill, Smith Bros) There are many lower end, & many higher end, but as someone who's "seen it all" & knows a lot of inside info, this is, IMO, the best bang for the buck if you are not looking for heirloom quality.

~Jeana
---
| | | |
| --- | --- | --- |
| RE: Anyone have a custom made Basset, Henredon or Sherrill sofa? | | |
Well finally bit the bullet and hubby and I went sofa shopping Friday. I am pretty sure I will be placing an order this week for a Rowe sofa and a Robin Bruce (company belonging to Rowe) chair. Brought home fabric samples. This furniture store does carry Sherrill. Liked some of their sofas, but seemed to prefer the Rowe cushions - on the floor models of course - both companies you can order different cushions.

Also learned something interesting and relates to a previous thread here on this board. Our current sofa is a Lazy Boy and is almost 14 years old. It has held up very well, does not look it's age at all. However, when Lazy Boy and more recent purchases were discussed here on this board, many people did not have a good experience. This store no longer carries Lazy Boy as they also felt the quality had diminshed, probably due to the fact that the furniture is now out-sourced to Mexico.

tina
---
| | | |
| --- | --- | --- |
| RE: Anyone have a custom made Basset, Henredon or Sherrill sofa? | | |
InteriorStylist, thanks for all your tips about Bassett. The fabric we are considering for a custom sofa with them has a 52% rayon content - is that too high for everyday use? We are just 2 large adults, no kids or pets. It is woven, #1350; 52% rayon, 26% polyester, 20% cotton, 1% nylon. Should I stick to 100% polyester? I would like something to wear in gently, not wear out quickly. I will go back and talk more about the fabrics with the sales person, but appreciate your advice.
Much thanks,
Lisa
---
| | | |
| --- | --- | --- |
| RE: Anyone have a custom made Basset, Henredon or Sherrill sofa? | | |
I bought a custom Bassett sectional 4 years ago and have not been happy with how it has worn. The fabric immediately pilled. Bassett replaced the cushions and within weeks....same problem. It looks much more worn than it should after 4 years with a 2 adult household. I will not buy from Bassett again.
---
| | | |
| --- | --- | --- |
| RE: Anyone have a custom made Basset, Henredon or Sherrill sofa? | | |
Our newly purchased La-Z-Boy furniture was made in TN. However, I wouldn't buy anything from them again. The sectional was constructed so poorly that they are remaking it.
---
| | | |
| --- | --- | --- |
| RE: Anyone have a custom made Basset, Henredon or Sherrill sofa? | | |
Don't hesitiate to look at Calico Corners for a sofa. Great selection of fabrics, great construction, and made in the US. Yes, they are a little pricey but well worth it.

I have had my CC sofa for 12 years. It was the main seating in my last home and I have 2 cats. Just had it reupholstered about a 1 1/2 ago in a linen type fabric to update it not because it needed it. Also, bought the fabric at Calico.

We have 2 chairs by Bernhardt made in the US. Made well, good quality. They do make some of their furniture overseas but they also have a factory in NC.
---
| | | |
| --- | --- | --- |
| RE: Anyone have a custom made Basset, Henredon or Sherrill sofa? | | |
We bought a custom Bassett sofa about five years ago and we've been very happy with it. The fabric and cushions have held up really well (two teenagers and a dog) and it's very comfortable.

However, we also bought upholstered dining room chairs from them which arrived damaged. We spent almost three months fighting with the store over replacing vs. repairing them. The customer service was horrible, it was an absolute nightmare, and I will never buy from them again.
---
| | | |
| --- | --- | --- |
| RE: Anyone have a custom made Basset, Henredon or Sherrill sofa? | | |
I just donated an almost new Sherrill, QUlity was great, just the style and fabric didn't go with my new home. I do have 2 Sherrill chairs, happy with them too. Another good brand is Hunting House
---
| | | |
| --- | --- | --- |
| RE: Anyone have a custom made Basset, Henredon or Sherrill sofa? | | |
A smaller company with an excellent product! I had a SB years ago, and it never sagged/wore out, I just tired of the upholstery after 20 years!

If you live in the mid west you'll have better luck since the furniture is made locally(Indiana) in AMERICA!
Here is a link that might be useful: Smith Brothers
---
| | | |
| --- | --- | --- |
| RE: Anyone have a custom made Basset, Henredon or Sherrill sofa? | | |
My Sherrill sofa from Marshall Fields from 30-35 years ago now recovered (It used to be an off white blue taupe stripe):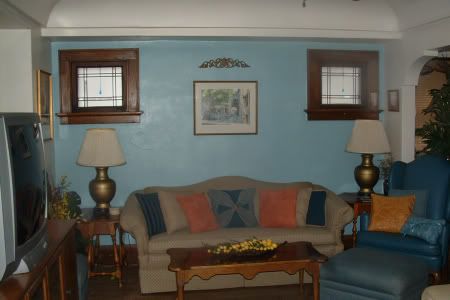 Recovered fabric: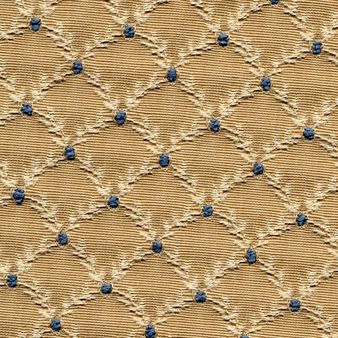 ---
| | | |
| --- | --- | --- |
| RE: Anyone have a custom made Basset, Henredon or Sherrill sofa? | | |
My custom Sherrill is 5 years and I'm not thrilled with it. It's in my family room but the kids are gone so it gets minor use. DH and I use our wing chairs.

The seat cushions lost their firmness within a few years. Our previous Sherrill stayed firm for a good 10 years.
---
Post a Follow-Up
Please Note: Only registered members are able to post messages to this forum.
If you are a member, please log in.
If you aren't yet a member, join now!
---
Return to the Home Decorating Forum
Information about Posting
You must be logged in to post a message. Once you are logged in, a posting window will appear at the bottom of the messages. If you are not a member, please register for an account.
Please review our Rules of Play before posting.
Posting is a two-step process. Once you have composed your message, you will be taken to the preview page. You will then have a chance to review your post, make changes and upload photos.
After posting your message, you may need to refresh the forum page in order to see it.
Before posting copyrighted material, please read about Copyright and Fair Use.
We have a strict no-advertising policy!
If you would like to practice posting or uploading photos, please visit our Test forum.
If you need assistance, please Contact Us and we will be happy to help.

Learn more about in-text links on this page here