Return to the Home Decorating & Design Forum
|
Post a Follow-Up
---
| | | |
| --- | --- | --- |
| Best guess for this paint color? | | |
Posted by
bluemoon28
(
My Page
) on
Sun, Sep 9, 12 at 18:35
It's the little boy's bedroom from the movie Extremely Loud and Incredibly Close. It comes across as a very rich aqua or turquoise but not a loud color, grayed down a little maybe. This is the best screencap I could find of it. I'd appreciate any guesses as to what the color might be.
Here is a link that might be useful: bedroom
---
Follow-Up Postings:
| | | |
| --- | --- | --- |
| RE: Best guess for this paint color? | | |
Maybe this will be helpful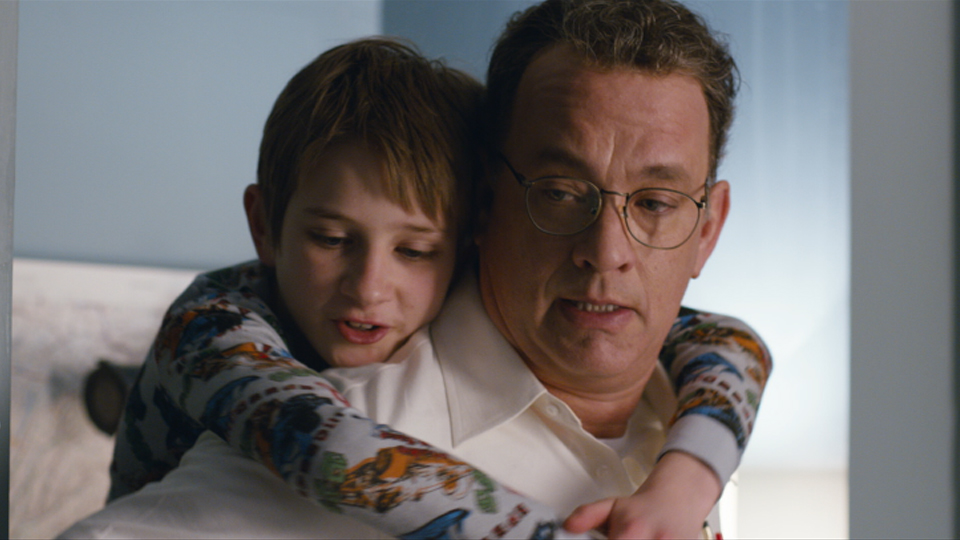 ---
| | | |
| --- | --- | --- |
| RE: Best guess for this paint color? | | |
| | | |
| --- | --- | --- |
| RE: Best guess for this paint color? | | |
I'm not looking in the daylight, but BM buxton blue?

I'd have to look in the a.m.
---
| | | |
| --- | --- | --- |
| RE: Best guess for this paint color? | | |
Buxton Blue is a real possibility. It was funny googling it- talk about a wide range of colors all purporting to be the same color- everything from pale blue to sky blue to turquoise. But one or two images looked similar to the bedroom color in the movie, so maybe it's all about lighting. After all, the color in the image posted by Annie looks pale blue, different than the image I posted. So maybe it's just one of those changeable colors. Anyway, thanks for the suggestion. I'll have to grab a sample and check it out. Thanks!
---
| | | |
| --- | --- | --- |
| RE: Best guess for this paint color? | | |
| | | |
| --- | --- | --- |
| RE: Best guess for this paint color? | | |
Looks like BM Wedgewood Gray
---
Post a Follow-Up
Please Note: Only registered members are able to post messages to this forum.
If you are a member, please log in.
If you aren't yet a member, join now!
---
Return to the Home Decorating & Design Forum
Information about Posting
You must be logged in to post a message. Once you are logged in, a posting window will appear at the bottom of the messages. If you are not a member, please register for an account.
Please review our Rules of Play before posting.
Posting is a two-step process. Once you have composed your message, you will be taken to the preview page. You will then have a chance to review your post, make changes and upload photos.
After posting your message, you may need to refresh the forum page in order to see it.
Before posting copyrighted material, please read about Copyright and Fair Use.
We have a strict no-advertising policy!
If you would like to practice posting or uploading photos, please visit our Test forum.
If you need assistance, please Contact Us and we will be happy to help.

Learn more about in-text links on this page here