Return to the Home Decorating & Design Forum
|
Post a Follow-Up
---
| | | |
| --- | --- | --- |
| Painting a China Cabinet | | |
Posted by
chestnut3
(
My Page
) on
Fri, Sep 28, 12 at 14:57
Hello Everyone- I have a china cabinet created from old kitchen cabinets that I am going to put in my DR. It is in the first picture below- looks like a buffet now but it has an upper piece that has glass doors not shown. Currently it is painted a drabby off-white color and is pretty beat up. My DR is painted BM Marblehead Gold and I have chairs with the fabric in the 2nd picture below. It is has gold, green, and watermelon pink color. I also have 2 stained glass windows- they are both the same- and have built-in cabinets (4th pic) on the wall opposite where the china cabinet will go. I am looking for suggestions of what color to paint the new (old!) cabinet with the glass top. The built-in cabinets match my trim- SW Extra White. Should the new cabinet match? I'm not opposed to painting it a color. Pink? Turquoise? They might be a little to crazy for me...
Please excuse the mess, as we are all under construction around here. Thanks for your help!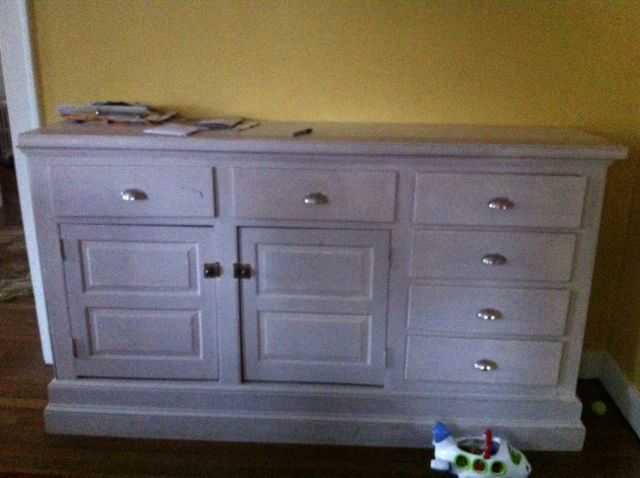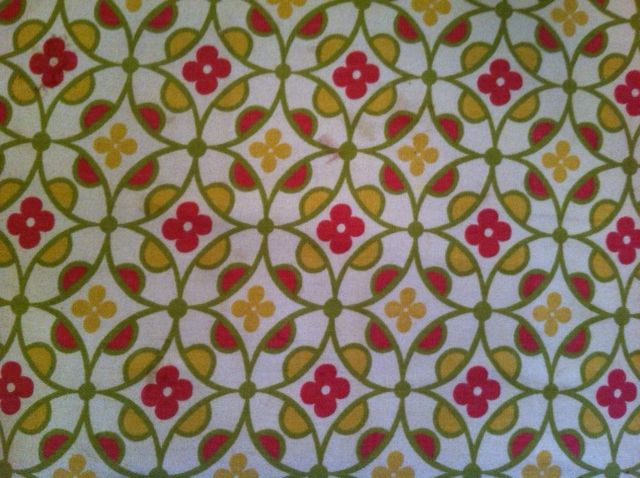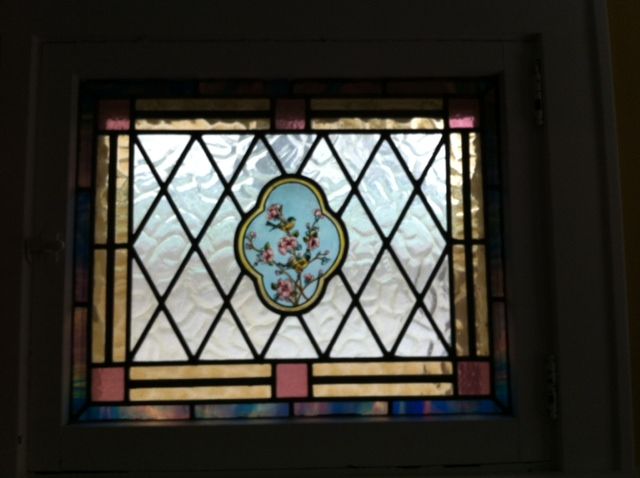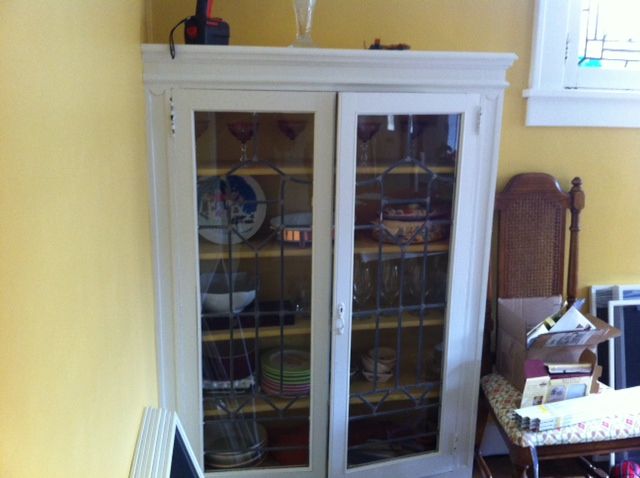 ---
Follow-Up Postings:
| | | |
| --- | --- | --- |
| RE: Painting a China Cabinet | | |
A vote to paint the cabinet to match the white built-in ones -- and then add tall white buffet lamps with fun shades (or simply add ribbon to the bottom of white shades!)

And then add accessories to bring out the colors in the fabric OR you could add white accessories like a large milk-glass bowl filled with green apples etc.
---
| | | |
| --- | --- | --- |
| RE: Painting a China Cabinet | | |
I'd paint the new (old) cabinet a creamier white, so they won't look quite so kitcheny, and then paint the inside and shelves of the glass-fronted cabinet to match the pink in your chairs.

I'd also change to furniture hardware for the doors and drawers.
---
| | | |
| --- | --- | --- |
| RE: Painting a China Cabinet | | |
I'd go with a greenish color.
---
| | | |
| --- | --- | --- |
| RE: Painting a China Cabinet | | |
Thanks for your input everyone! Beeps- what shade of green did you have in mind? The green in the fabric is like a kelly green. I like the idea of painting the inside pink but the other cabinets have the gold color on the inside. Does it matter?
Thanks again!
---
| | | |
| --- | --- | --- |
| RE: Painting a China Cabinet | | |
Yes, I'd use the gold that's in the other interiors, no matter what color you use for the cabinets.
---
| | | |
| --- | --- | --- |
| RE: Painting a China Cabinet | | |
Thanks Bronwynsmom- thats what I thought. I am also intending to change the hardware, at least on the drawers. They are cheap 90s pulls. The ones on the bottom are original though, so I might keep those and try and get something that looks like it is original for the others.
---
| | | |
| --- | --- | --- |
| RE: Painting a China Cabinet | | |
I'm not a BM color guru like others... but in looking at the BM website I'd be thinking something along the lines of dill weed or sherwood green. A muted green but something that will pick up the green in the stained glass (on the cherry blossoms buds?) and the chairs, and something that will go great with the gold.
---
Post a Follow-Up
Please Note: Only registered members are able to post messages to this forum.
If you are a member, please log in.
If you aren't yet a member, join now!
---
Return to the Home Decorating & Design Forum
Information about Posting
You must be logged in to post a message. Once you are logged in, a posting window will appear at the bottom of the messages. If you are not a member, please register for an account.
Please review our Rules of Play before posting.
Posting is a two-step process. Once you have composed your message, you will be taken to the preview page. You will then have a chance to review your post, make changes and upload photos.
After posting your message, you may need to refresh the forum page in order to see it.
Before posting copyrighted material, please read about Copyright and Fair Use.
We have a strict no-advertising policy!
If you would like to practice posting or uploading photos, please visit our Test forum.
If you need assistance, please Contact Us and we will be happy to help.

Learn more about in-text links on this page here