FORUMS:
GardenWeb
>
Forums
>
Home Decorating & Design Forum
> MCM fans >
Post a Follow-Up
MCM fans
We recently switched from uverse to cable and now get the hallmark movie channel. Weekdays from 12 - 2 they run the old perry mason programs....if anyone wants to see the shapes, styles and usage of MCM decor, this is the show for you. Only thing is they are all black and white so you don't get to see the colors. But definitely the styles.
Is that pegboard holding up his desk???
It's the "courtesy panel" so, if you are sitting across from him/her, particularly in a lower chair, for when you are walking in the door, you don't look right between his/her legs, up her skirt.
and you can hang tools on it too : )

thanks, annie.
we always called it a modesty panel.....

And get a load of that paneling!

O.K., it's clear I could spend the rest of the day finding Perry Mason stills : ) Like the ashtray (Raymor?) and the sculpture in the back. Also notice that the framed artwork is different from the first pic -- I wonder if people fought to have their work represented on the show.

PM is evidently some sort of sacred cow here in Portland, btw -- the moving of it from a main local network to a smaller station was written up in the paper as the end of an era...nothing I ever knew, but now I have a new noon timewaster : )
I used to come late to a college course 3 times weekly because I HAD to see how the cases were solved (go Della!). I have much more interest in the decor and wardrobe now!
If you get the MeTV network, they run Peter Gunn (noir TV and iconic Henry Mancini theme music!), Route 66 (great Sterling Silliphant stories, and those wonderful Vette's), The Fugitive (hunky David Jansen) , and a whole host of 50's-60's programs that have fab MCM looks to thm. Check out the fab fireplace and bar in Mission Impossible (as well as the cool wardrobe that Barbara Bain as "Cinnamon" wears!) They also used to run The Saint, in which Roger Moore has THE most fabulous room divider in his apartment and drives the coolest Volvo. And there's the Buck Henry classic spoof, Get Smart! in which Don Adams drives a Sunbeam Tiger, Barbara Feldman wears some of the iconic wear of the era,--- and of course, the Maxwell Smart shoe phone, Cone of Silence and other hysterical gags. For the highest of high fashion, nothing beats Robert Wagner in It Takes a Thief.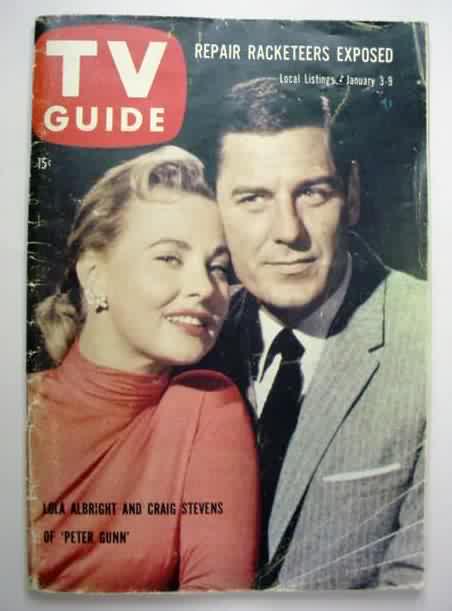 Check out those fabulous motorcycle goggles worn by Julie Newmar in the Route 66 episode, "What Price a Pound is Albatross?" (Yes, I have the whole series on DVD.)

A rare color shot.

Roger Moore...YUM! P-1800 Volvo..YUM!

Cone of Silence

Great couch, but you only get a glimpse of the fab fireplace.

The first "cell phone" LOL!

Check out the floating staircase here, and of course, the Nehru jacket and ascot that Robert Wagner wears.

Nevermind..I googled it. Mid-Century Modern
My favorite source for all things MCM recently is I SPY, the original. They had me at the very first episode I watched, in which Bill Cosby analyzed some Japanese pottery, casually mentioning his "good friend" Shoji Hamada! I'm hooked. The cultural and design references fly thick and fast on this one : )
I remember an article from way back in TV guide about the set for Mission Impossible and how unusual it was for the era where TVs were finally getting to be color, they would design a set that was mostly black and white....
Post a Follow-Up
Please Note: Only registered members are able to post messages to this forum.
If you are a member, please log in.
If you aren't yet a member, join now!
---
Return to the Home Decorating & Design Forum
Information about Posting
You must be logged in to post a message. Once you are logged in, a posting window will appear at the bottom of the messages. If you are not a member, please register for an account.
Posting is a two-step process. Once you have composed your message, you will be taken to the preview page. You will then have a chance to review your post, make changes and upload photos.
After posting your message, you may need to refresh the forum page in order to see it.
Before posting copyrighted material, please read about Copyright and Fair Use.
We have a strict no-advertising policy!
If you would like to practice posting or uploading photos, please visit our Test forum.
If you need assistance, please Contact Us and we will be happy to help.

Learn more about in-text links on this page here