Return to the Home Decorating & Design Forum
|
Post a Follow-Up
---
| | | |
| --- | --- | --- |
| Practical or ugly? | | |
Posted by
cottonpenny
(
My Page
) on
Mon, Sep 3, 12 at 9:48
What do you think of this kitchen table?

I'm on the hunt for a trestle table to seat six that has a durable, easy clean top so that I can let my toddler eat like a toddler at it. The top of this is essentially laminate flooring made to look like distressed wood. I saw one at the store yesterday and while it is obviously fake wood if you touch it, it does seem durable. Grey wouldn't be my first choice but I could work around it if this makes sense.
Here is a link that might be useful: Cucina Pinot Grigio Dining table
---
Follow-Up Postings:
| | | |
| --- | --- | --- |
| RE: Practical or ugly? | | |
If you expect it to get wet a lot, laminate is not a good choice. I like the table, but you would probably be better off with real wood.
---
| | | |
| --- | --- | --- |
| RE: Practical or ugly? | | |
I think you have it backwards, Cyn427. The reason for laminate is so you don't have to worry about wetness, puddles, stains, gouges, etc. Wood is much more vulnerable than laminate.

I like the shape of the table, but I don't know if it is worth $1100. plus tax, etc. I have a beautiful table that easily gets huge from Ikea that was about half that four years ago. The top is not laminate, but it has held up beautifully.
---
| | | |
| --- | --- | --- |
| RE: Practical or ugly? | | |
I think the issue with water will depend upon if it is a solid piece of laminate on top or whether there are seams like the planking on a laminate floor.

Also like a laminate floor, it depends upon the wear layer or the quality of the laminate. A big knife dropped from the counter chipped the finish layer off the laminate floor in the kitchen of a client exposing the non-wood-look inner layer, but this would be like dropping a big knife from six feet onto the table.

I think it's kind of expensive for what it is.
---
| | | |
| --- | --- | --- |
| RE: Practical or ugly? | | |
You are right, Pal, but everything is vulnerable in its way. Even steel dents and scratches. Laminate table tops are usually made to withstand plenty of water, washing, and wear. And at that price, I think it oughtta last through a kid or two.
---
| | | |
| --- | --- | --- |
| RE: Practical or ugly? | | |
Yeah, I was hoping it will eventually go on sale. Or that someone will say "oh, that's just like this one which is half the price" and show me something from Overstock or wherever :-)

I am less worried about throwing knives at my kitchen table than someone leaving a glass to sit overnight and ending up with a ring on a wood top.
---
| | | |
| --- | --- | --- |
| RE: Practical or ugly? | | |
The only thing I cannot do on my wood tabletop is put steamy things on it. I have had this table for overb10 years, and just after we moved it here, the house was being remodeled, and I was using it as a kitchen. I had the toaster oven and a single stove eye on it .I cooked some sausage and set it on a paper plate, and the steam left white marks. Some weeks later, I got them out with a n iron and a t shirt....

I recommend getting the wood and using a vinyl tablecloth.

Full disclosure....when DS was small, i had a rattan table with a formica top. It bid have some craft gouges, but they could not be fixed....if it were this table, I could have it refinished.

This table is walnut, and is almost identical to tinker's new table, FWIW

Hth

Nancy
---
| | | |
| --- | --- | --- |
| RE: Practical or ugly? | | |
I am a big supporter of laminate as a table top or counter top really--I am looking for a laminate topped table for a client whose wooden table from target looks ten years old after a few months.I would specify Pyrolave for her if she could afford it :-) My only concern was if if was seamed like the flooring.
---
| | | |
| --- | --- | --- |
| RE: Practical or ugly? | | |
Pal - I can't remember if it was seamed or not. I took these pics at the store yesterday - it's clearly meant to look like planks but not sure if it actually is. I'll have to go look again some day. Maybe I'm looking in the wrong places, but I can't find much else in a laminate top that doesn't look like this:

springroz - I have walnut topped parson's tables from room and board in my family room. I am constantly shoving coasters under DH's coffee mug, wine glass, etc. Still we've gotten some white rings if I miss something. Luckily if I put some walnut oil on them they seem to blend back in eventually. But still. I just don't want that hassle at our everyday eating spot.
---
| | | |
| --- | --- | --- |
| RE: Practical or ugly? | | |
I wouldn't get it because you said gray isn't your first choice and you'd have to work around it. You should love the table you buy because you'll be stuck with it.

Do you plan on putting chairs at each end of the table? If so, someone's going to get a scratched shin from those things sticking out.

I would keep looking. I think it's way too expensive. I have a farm table with a tiled top. Very sturdy and the top is perfect for spills. The top is trimmed in dark wood, so I keep that part polished.
---
| | | |
| --- | --- | --- |
| RE: Practical or ugly? | | |
I've used an antique wooden table in my kitchen since before my boys were born and haven't had any issues. Liquid spills are wiped up immediately, and any food is cleaned up after the meal. These are things I'd do with a laminate table too, so the wood is really no more work. My boys are 8 and 5 and the table is still going strong!

Get something you love!
---
| | | |
| --- | --- | --- |
| RE: Practical or ugly? | | |
Since you asked, it looks like a cheap picnic table to me. If you don't like it all that much either,there are many other reasonable options. A tile top is definitely a possibility if you like the look; tile's pretty bulletproof.

You could do the disposable furniture route and buy something cheap from a lower end retailer like JCPenney/IKEA/Rooms to Go/Ashley that you don't expect to last forever, since the kids will eventually grow up and hopefully be more careful :). It would be easy too, you just pick what you want and you're done.

You could go the EBay/Craigslist/Freecycle/thrift shop route, and probably find something of better quality than the previous option for cheap, with the same goal. Challenge there might be that you'd have to spend some time shopping and wait till you find what you like and can afford...if you are desperate or don't have time I'd go with the option above.

You could get something you want to keep, then have a piece of glass or plexiglass cut to fit the top of any table. I kept plexiglass on my coffee table for years when my kids were little, it worked fine.

Good luck and as Oakley said, hope you find something you feel good about living with!

Ann
---
| | | |
| --- | --- | --- |
| RE: Practical or ugly? | | |
Personally I'm not a fan of the crossed legs. It seems to me that would limit the people sitting at the ends to having their shins banged. But I have a preference for four legs, rather than pedestal legs anyway.

Love the wood table you show. I'm surprised you have so much trouble. My family farm house table (now with living with the 3rd generation) has never had trouble with rings. We've oiled it, just like my butcher block counter, and it's never stained. Nicked, gouged, but that gives it character IMHO. It was sanded down and reoiled once, and it continues to live on, hopefully to see the 4th generation and more!
---
| | | |
| --- | --- | --- |
| RE: Practical or ugly? | | |
I think it's nice but way too much money. Below is CB2 which has some very nice tables, look at the one labeled as "draught" table.
Here is a link that might be useful: tables
---
| | | |
| --- | --- | --- |
| RE: Practical or ugly? | | |
We bought out maple butcher block table at a Scandia place in SLC in 1978. DH sanded it and put 2 coats of polyurethane on it. Fast forward and after using it in our kitchen for all the years until we moved into this house in 2002 it has never had anything done to the top but wipe with a dishcloth. It is impervious to all things and looks wonderful. I never ever protect it except from hot dishes at holiday time , those from the oven not the regular serving dishes. The poly finish is a subtle one not shiny/plastic.

Get a real wood table and put 2 coats of poly...in future years if you want to sand that off then you can . But I have to tell you over the decades all I have ever gotten are compliments on it. c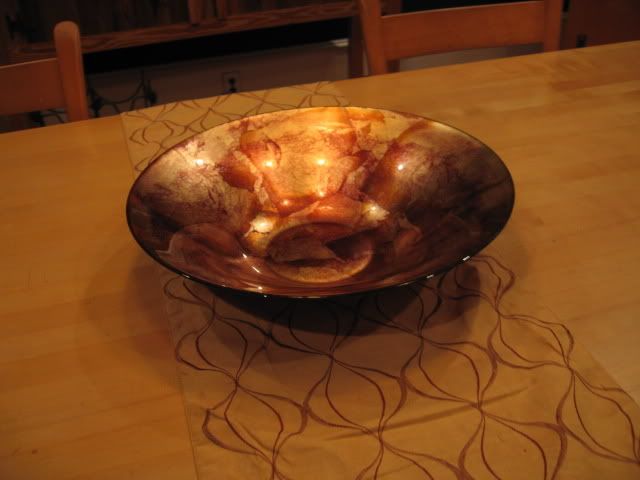 ---
| | | |
| --- | --- | --- |
| RE: Practical or ugly? | | |
I like the laminate top table, and think the picnic style is a great reference for the kitchen. It looks like the ends project at least 8 inches out from the crossed legs/support, so the people on the ends should have enough room underneath without banging their knees.

For a new table that will seat 6, $1100 doesn't seem expensive. I think everybody is judging the cost by prices on CL or at places like IKEA or CB.

If you like that style table, you could also find a real picnic table---or have one made--- and either paint with marine grade paint or stain to your own liking. When you're ready to upgrade, move the picnic table outside. In our area, an 8 ft redwood picnic table will cost over $800, though. But it likely will come with benches, which you could use elsewhere in your house or garden.
---
| | | |
| --- | --- | --- |
| RE: Practical or ugly? | | |
I agree that if you don't love it, move on....but as for buying something inexpensive so as to not have kids damage stuff, well I disagree. I think kids can be gently taught to respect things and to be careful. That's *how* they grow up to take care of things when they are older....(and to maybe appreciate nice things/value of the dollar) if one allows little one's to beat up on things they have already learned to be careless when they get older.
I'll get off my soapbox now!!!
---
| | | |
| --- | --- | --- |
| RE: Practical or ugly? | | |
I originally wanted this John Boos trestle table. It's about the same price. But then I read the care instructions and it said you had to be very careful not to leave wet things on it or it would destroy the "varnique" finish. I know you guys are all better housekeepers than I am...I just could never guarantee that wouldn't happen and don't want to even think about it.

I wonder if I could sand off the "varnique" and finish it with that Waterlox stuff. People use that on counters without a problem, right?

Is there anywhere that sells just a trestle base in metal? Then I could just buy a Craft art counter and screw it on - right?
Here is a link that might be useful: John Boos Trestle table
---
| | | |
| --- | --- | --- |
| RE: Practical or ugly? | | |
I agree with Trailrunner...get a wooden table you love and add extra poly. If you don't want it to look plastic, do seveal thin layers rubbed on with a cloth.

Sometimes I think poly gets a bad rap because it it too thick and plastic looking. Water and heat does not damage.
---
| | | |
| --- | --- | --- |
| RE: Practical or ugly? | | |
cottonpenny..that table is identical to what I have but we got ours from a Scandinavian store in SLC long ago. Tuesday is right...get the trestle table and sand lightly and rub on the poly...it has lasted perfectly through 3 kids and all their friends with 3x a day use for decades and all of my baking on it and the food coop used it for 8 years...the poly has never been touched up etc. You can't go wrong and the price of the Boos is wonderful.

If you want to get a table base and screw something to it that also would work but with the Boos table you are getting incredible lasting beauty and quality. c
---
| | | |
| --- | --- | --- |
| RE: Practical or ugly? | | |
I would go with the Boos, not worry and when & if it gets bad sand and poly or waterlox it. If the laminate gets scratched or damaged it will not be repairable. I too used a real wood table for years with kids and never had to refinish it.
---
| | | |
| --- | --- | --- |
| RE: Practical or ugly? | | |
We have an Ikea "butcher block" dining table and it holds up to anything. Worst thing that happened was DH spilled hot sauce on it and left that to soak in/dry but a scrubbie sponge took that off. You can sand the top lightly to remove any stains that set in. Keeping it oiled (which I never remember to) will help resist staining. It comes in different stains, ours is the natural-look "antique".
---
| | | |
| --- | --- | --- |
| RE: Practical or ugly? | | |
Have you checked out World Market? They have several trestle tables - in different colors. And they are on sale right now! They are very reasonable prices.
---
Post a Follow-Up
Please Note: Only registered members are able to post messages to this forum.
If you are a member, please log in.
If you aren't yet a member, join now!
---
Return to the Home Decorating & Design Forum
Information about Posting
You must be logged in to post a message. Once you are logged in, a posting window will appear at the bottom of the messages. If you are not a member, please register for an account.
Please review our Rules of Play before posting.
Posting is a two-step process. Once you have composed your message, you will be taken to the preview page. You will then have a chance to review your post, make changes and upload photos.
After posting your message, you may need to refresh the forum page in order to see it.
Before posting copyrighted material, please read about Copyright and Fair Use.
We have a strict no-advertising policy!
If you would like to practice posting or uploading photos, please visit our Test forum.
If you need assistance, please Contact Us and we will be happy to help.

Learn more about in-text links on this page here