Return to the Home Decorating & Design Forum
|
Post a Follow-Up
---
| | | |
| --- | --- | --- |
| linen cabinet | | |
Posted by
razmatazzy
(
My Page
) on
Sun, Aug 19, 12 at 21:22
I am going to be remodeling my bathroom soon, and want to replace a horrible built in linen closet with a free standing one. I saw this one that I like and is the perfect dimension. But was surprised at the high price.
Do you think a cabinet maker could build this for less?
---
Follow-Up Postings:
| | | |
| --- | --- | --- |
| RE: linen cabinet | | |
Can you just put louvered doors on the existing cabinet, and trim it out?
---
| | | |
| --- | --- | --- |
| RE: linen cabinet | | |
Someone with basic carpentry skills can make that cabinet for you, for a few hundred dollars.

DH made the below cabinet for me for our laundry room. I needed a space for brooms, cleaning cloths, cloth napkins, and other miscellaneous items and didn't have a closet in that room. We kind of used an antique cabinet we saw as an inspiration, and I love the way it turned out. I think he had a total of less than $150 in materials, and built it in a few days. (My painting and staining took longer, since I don't work at his rate)

Ask your friends. Someone's husband may jump at the chance to make a few bucks OR you could try it yourself.

Dee

In progress:

---
| | | |
| --- | --- | --- |
| RE: linen cabinet | | |
There are a lot of armoires out there being sold by folks who no longer use them for TVs or who have just tired of them. I even saw an entertainment center at a furniture outlet that I was hoping was missing the center bridge section -- I was thinking of using the two ends with glass in the uppers pushed together as a freestanding linen cabinet in my bathroom. The one issue might be the width of most of them if you are limited to that size. Many are just a bit wider.
---
| | | |
| --- | --- | --- |
| RE: linen cabinet | | |
Show us the before picture. We just finished our bathroom. Went from '70's avocado green bathtub/shower surround and toilet to subway tile, white, white, white. I really did not want the dark stained oak back on the vanity or linen closet doors. During the painting DH took the door and frame off the built in linen closet. We debated and asked and ended up leaving them OFF! I now have open shelving. I love it! I am using some cloth cubes to hide a few unsightly under stock. They coordinate with our glass tile accents. All it cost was a little more paint and we love it. It gives the room a larger 'feel'.
---
| | | |
| --- | --- | --- |
| RE: linen cabinet | | |
Check out American Country Home, they have tons of neat cabinets for pretty good prices. I considered ordering a cabinet from then but ended up getting a small Amish built cupboard at a local shop for the bathroom.
Here is a link that might be useful: American Country Home
---
| | | |
| --- | --- | --- |
| RE: linen cabinet | | |
Raz, that would be a lot for me to pay for a small linen cabinet. The basic cabinet would be a snap for a cabinetmaker, but the louvers (time consuming to make), and driftwood finish are another matter. Still, the price seems ridiculous to me. You could save a bundle if you could do some of the work yourself, like buy a louvered door as LuAnn suggested, and create a driftwood finish yourself. I'm sure you could find help here for finish techniques. A cabinetmaker could make the carcass for you and perhaps hang the door you supply. I don't know what that would cost, but it shouldn't be too much. Shop around. I know I could easily put one together. Just look for the door first, to make sure you can get the right size.
---
| | | |
| --- | --- | --- |
| RE: linen cabinet | | |
Thanks for all of your suggestions. Dee your cabinet looks great. All of this has inspired me to check out some alternatives. And the price for the Lexington cabinet does seem ridiculous after seeing the American Country Home site.
---
| | | |
| --- | --- | --- |
| RE: linen cabinet | | |
A 32x80 bifold for $66 at Lowes.
Add a bookcase,great molding some paint and your good to go ..
I think you just gave me an idea for another project to add to
my "I Can Make That" list.
It was started when my list of things I really really want
but can't afford got too long.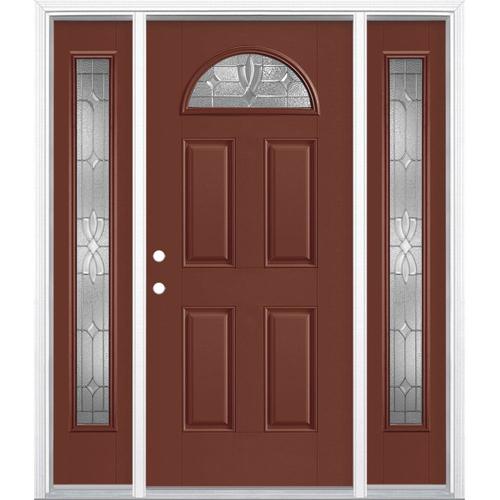 It really is beautiful and would make a great closet.

---
Post a Follow-Up
Please Note: Only registered members are able to post messages to this forum.
If you are a member, please log in.
If you aren't yet a member, join now!
---
Return to the Home Decorating & Design Forum
Information about Posting
You must be logged in to post a message. Once you are logged in, a posting window will appear at the bottom of the messages. If you are not a member, please register for an account.
Please review our Rules of Play before posting.
Posting is a two-step process. Once you have composed your message, you will be taken to the preview page. You will then have a chance to review your post, make changes and upload photos.
After posting your message, you may need to refresh the forum page in order to see it.
Before posting copyrighted material, please read about Copyright and Fair Use.
We have a strict no-advertising policy!
If you would like to practice posting or uploading photos, please visit our Test forum.
If you need assistance, please Contact Us and we will be happy to help.

Learn more about in-text links on this page here