Return to the Home Decorating & Design Forum
|
Post a Follow-Up
---
| | | |
| --- | --- | --- |
| In Architectural Digest this month. | | |
Posted by
palimpsest
(
My Page
) on
Thu, Aug 9, 12 at 18:24
A den and master bedroom in full-on, wall-to-wall shag carpet.

They have never stopped featuring houses with wall-to-wall, but many of them have been European. This was a house in New Orleans.
---
Follow-Up Postings:
| | | |
| --- | --- | --- |
| RE: In Architectural Digest this month. | | |
Two years ago when we redid the house I wanted to put shag carpets in our MB. DH said he just paid a fortune to have 1972 brown shag carpets taken out of the house and they weren't going back in however I did buy small shag area rugs. I think there is something cozy about them for a MB and colours are nicer than our old ugly brown ones.
---
| | | |
| --- | --- | --- |
| RE: In Architectural Digest this month. | | |
Remember when the shag rugs came with a rake? And they were multiple shades of orange and yellow? Well, the cool ones were..
---
| | | |
| --- | --- | --- |
| RE: In Architectural Digest this month. | | |
My sisters had French Blue and Granny Smith Green in slightly marled wool. My mother liked it to stand up like grass, especially when we had company, so it required a lot of maintenance. After only a few years she replaced it with regular pile broadloom.

One of the comments that I never really got was when people say how much dirt got trapped under wall-to-wall carpet--until I took out W2W in someone else's house. Our floors looked almost virginal when rugs came out, probably because of the obsessive vacuuming that went on when I was growing up. I don't think I've fallen too far from that tree though, we vacuum everything more than once a week here.:/
---
| | | |
| --- | --- | --- |
| RE: In Architectural Digest this month. | | |
Hmmm. I just had made an 8' by 8' brown shag rug as the accent rug in our family room. :) Uh oh. I really like it!
---
| | | |
| --- | --- | --- |
| RE: In Architectural Digest this month. | | |
The first house my dh and I bought had a long shag carpet in one of the bedrooms....green I recall, varied shades of green. My dh found toys IN the carpet!

I have a white shag rug in the family room. Today's shag rugs are not the shag rugs that our mother's with the Jackie O' hairdo had...
---
| | | |
| --- | --- | --- |
| RE: In Architectural Digest this month. | | |
Um. We have a wool shag (thick pieces of wool, thick like your finger) area rug in front of the woodstove, and a flokati (SHOULD have come with a rake and sheds more than BOTH my Newfies combined) in the TV area. Oops. Well, they are warm and cozy.
---
| | | |
| --- | --- | --- |
| RE: In Architectural Digest this month. | | |
My grandmother, for some reason unknown to me, had flokati rugs in two upstairs bedrooms in her VA farmhouse. I loved them except my toes would get caught and I would fall, and the ends were rather slippery.
---
| | | |
| --- | --- | --- |
| Also. | | |
I am not talking about shag so much as I am talking about wall to wall. The more maintstream, but still decor/design oriented populace, (the GW crowd and the Better Homes and Garden crowd, etc.) are pretty anti wall to wall at this time.
---
| | | |
| --- | --- | --- |
| RE: In Architectural Digest this month. | | |
palimpsest, I specifically chose bright green long shag for my bedroom as a child, back in 1968. Grass was the concept : )
---
| | | |
| --- | --- | --- |
| RE: In Architectural Digest this month. | | |
Did they name Carol Brady's hairstyle after the rug, or did it go the other way around? Pal? (and sorry about your toes, that must have hurt)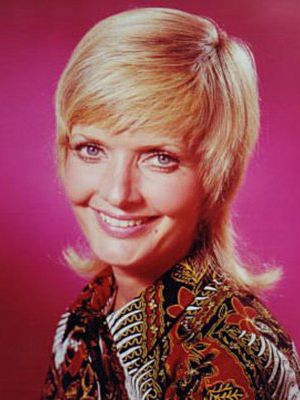 ---
| | | |
| --- | --- | --- |
| RE: In Architectural Digest this month. | | |
I used to have two shag rugs, one in the dreaded orangey-yellow rust color and another in green. They were just awful. The individual twists came unraveled and it looked kind of fuzzy. Then the dog brought fleas home and they just loved the shag rugs. You could vacuum until the cows came home, and those fleas weren't coming out. I threw the upstairs rug out the window rather than drag the fleas through the house.

Maybe the new ones are much improved, but I'd never have another. I prefer wood floors with area rugs. They are so much easier to clean and always look nice, no traffic patterns or stains.

LOL at Carol Brady. Of course there is also shagging such as in Austin Powers as well as The Shag dance! That's a lot of meanings for one little word.
Here is a link that might be useful: Shag
---
| | | |
| --- | --- | --- |
| RE: In Architectural Digest this month. | | |
Pal, I had my living room carpet replaced not long ago, it was in there when I bought it and it had seen a lot of years, but when they took it up it was very clean underneath. I had been reading on this sight how dirty it gets under the carpet so I was waiting to see something horrible, but it actually made me feel much better about carpet.
---
| | | |
| --- | --- | --- |
| RE: In Architectural Digest this month. | | |
Growing up I had burnt orange shag carpeting in my bedroom, and my sister had hot pink. It was a different kind of shag, almost looked more like a fake fur, and ended up looking very matted.
---
| | | |
| --- | --- | --- |
| RE: In Architectural Digest this month. | | |
I remember having a brown/black Karastan shag in the family room~I think the color would still work today. ;o)
---
| | | |
| --- | --- | --- |
| RE: In Architectural Digest this month. | | |
Hopefully that shag (not a trend that can ever last long) will stir up interest in wall-to-wall broadloom. Four years ago I never considered anything else when we built our attic master suite. SO luxuriously quiet and comfortable under bare feet. I ran it everywhere but the water closet.

It was also so nice to see Palimpsest point out that her floors were nice when her carpet was pulled up--so different from the unfortunate common perception that is sadly limiting choices.

Long ago we raised a couple of kids for several years on a multicolored brown broadloom chosen for hard use (think every kid in the neighborhood running in and out over it and playing on it for long hours). It was a good choice for the situation, super comfy for play and I once literally couldn't find an entire cup of spilled coffee in it and had to crawl around patting to locate it. Nevertheless, there are such things as shampooers and vacuums, and when we finally pulled it up there was a little powdery dirt on the floor, quickly swept up, and that was it.
---
| | | |
| --- | --- | --- |
| RE: In Architectural Digest this month. | | |
I saw wall-to-wall carpet in the new, large homes I toured this week. There was carpet in some bedrooms, and in one home there was carpet on the stairs leading from the tiled main floor to the upper level.
I think the GW crowd is more anti-carpet than the general public.
---
| | | |
| --- | --- | --- |
| RE: In Architectural Digest this month. | | |
I like the feeling and sometimes, the look ( but never in a dining room!), of wall to wall but the dirt is too much. Not just what's underneath, but the feeling that it is never really clean. At least with solid surfacing it can be sanitized.

Ironically, many nice restaurants have carpeting...

And, of course, with pets, no mater how much wood and tile you have, they will always seek out that bit of carpet if there's an unforeseeable issue....errrrr
---
| | | |
| --- | --- | --- |
| RE: In Architectural Digest this month. | | |
There was shag carpet in the master of the house we rented last year while building...I broke 2 vacuum belts on that d@mn carpet!

In our new house, our master is down and the ID told me NO ONE in our price range had any w2w downstairs, and really it was mostly limited to the children's rooms in most homes. So, lemming that I am (lol) that's what we did. While I like the LOOK of the wood floors with area rug in our master...it does not feel cozy. It feels echo-y. Sometimes I enjoy going upstairs barefoot and revel in the soft, quietness of the rooms.
---
| | | |
| --- | --- | --- |
| RE: In Architectural Digest this month. | | |
Carpet really does feel good on bare feet. I have an especially thick oriental rug in one bedroom and I love to wiggle my toes on that rug.
---
| | | |
| --- | --- | --- |
| RE: In Architectural Digest this month. | | |
Pal, this may be OT, but I love Hooked on Houses and the blogger just went to a Parade of Homes. The one she chose to share was interesting, definitely an RH interior. I love rustic, but the huge house with all the "stuff" was beyond what I could live with.

And....most of it was carpeted, low shag. She titled the page with "Trends". I see it as copying RH.

Some of the obvious in this expensive house was the use of a lot of brick and travertine. I thought this was not being used much now in the colors shown. Plus hearing so many wanting to paint their brick. And the huge clock for a headboard. Am sure this is made from the top of a commercial wire spool.

If you choose to walk through the photos, I'd love to hear your response. I enjoy all of your posts, they really make me think beyond the norm.

Yes, I too had the gold shag carpet throughout a house. Plus plaid furniture. Glad those days are gone.
Here is a link that might be useful: Carpet and RH
---
| | | |
| --- | --- | --- |
| RE: In Architectural Digest this month. | | |
We have carpeted bedrooms in a flat sisal type. It's neutral and goes with everything. Id like to do different flooring in the MBR but DH likes the carpet. A gorgeous Maslan carpet in a green and white pattern is what I would replace it with, but since I first looked at it five years ago it is now almost $9000 just for our room. At that price I would be better off with wood floors and a nice Aubusson rug. I can't make up my mind!
---
| | | |
| --- | --- | --- |
| RE: In Architectural Digest this month. | | |
Great, now I won't feel like my home is out of style! My DS and family are moving in come February while their house is being built, and they're going to re-carpet and paint the bedrooms..at their expense. :) They gave me a choice of wood or w-t-w (the rest of the house is wood) and I chose w-t-w. I love carpet in bedrooms.
---
| | | |
| --- | --- | --- |
| RE: In Architectural Digest this month. | | |
Ah, memory lane!

In my first apartment, which was most of the first floor of a good-sized Victorian era townhouse, I painted my high-ceilinged bedroom walls bright yellow, painted the heavy moldings glossy white, hung huge travel posters on the walls and Indian bedspreads at the window, painted a very large chest of drawers from the GoodWill store a deep red, and put a multicolored green shag rug on the floor.

How cool was I!
It scares me to death to think of it.

Technicolor, I just ran through the photos on the link to Hooked etc., and thought, hoo, boy!

So much effort and attention to decorating like mad, and almost everywhere the sense of scale and balance are off the mark. Even correcting for the cameral angle, it looks as though the stone chimney breast is not centered between those rather alarming beams. The whole house is, in my view, a cautionary tale.

Or, as my DH once famously said, "More evidence that bad taste need not be inexpensive."
---
| | | |
| --- | --- | --- |
| RE: In Architectural Digest this month. | | |
"More evidence that bad taste need not be inexpensive."

There was so much about that house that eluded me, both architecturally and decor wise. Too many to list. The fact that this is a new build was my 1st thought...it will take a specific person to buy. Or I'm just biased a bit and perhaps in their location it is the "trend".

Their were many items I really liked, but the house is on overload. I did feel better seeing the travertine, same color in my bath. But have regretted putting it in. Locks me into style and color, although very easy to keep clean.
---
| | | |
| --- | --- | --- |
| RE: In Architectural Digest this month. | | |
Broadloom/wall to wall will forever be the go to flooring for bedrooms/halls most living spaces where they experience winter. The quiet they come with is a bonus to the comfy warmth underfoot on cold winter mornings. I agree the HGTV crowd are trying Hard to SELL more expensive floor coverings. That is their job. Don't be fooled!! I continue to say there was a reason carpet was invented and it will be what stands the test of time. This generation will pass and carpet will remain!!
---
| | | |
| --- | --- | --- |
| RE: In Architectural Digest this month. | | |
Arcy, you must mean places that experience winter and have poor insulation or heating. We have winters and virtually no one (I know) has wall to wall carpet.

I agree that it might come back as a trend. I wouldn't mind having carpet in my bedroom, but not while I have a pet.
---
| | | |
| --- | --- | --- |
| RE: In Architectural Digest this month. | | |
I was away from the computer, but I just went through the Hooked pictures. It is very much a show house, and I would hope no one would try to replicate an entire room of that in a real house. There were some individual things and ideas that were fine but as a sum total...I hated every last bit of it. I think it went overboard even as a show house, and it didn't help that I hated the house itself minus furniture.

Mentioning plaid...my parents' house, (which I know I bring up ad nauseum as a personal touchstone of fairly classic "taste") never had any plaid furniture. But they Did install plaid carpet in the basement, and of course, true to form, it's still there. And since it's wool, it's worn in only one spot, under my father's desk. The interesting thing is, that wool plaid carpeting has Never really been out of the sample books. I've seen it in every decade since they put it in, and I know it was available before that. But I bet a lot of people have never seen plaid carpet residentially. But in order to make it, it has to be bought by someone, and someone has been buying it all along. Same with the carpet installed in my bedroom when I was six. The same company still makes the same pattern. Not in the identical colorway available decades ago.

There are a lot of things that are available somewhat under the radar all along, that are not common enough to get a lot of exposure, but they are in continual use. In another thread the OP pictured some blue crushed velvet sofas and asked "too Elvis?". I think I am one of the few that whole heartedly disagreed that these are not sofas that dictate a brothel like or kitschy decor scheme. They aren't in one currently, and while they are not used in typical traditional rooms now, velvets like this have Always been used in formal rooms and I doubt half a year goes buy without seeing it in Architectural Digest, for example. I felt there could certainly be a place for them in a "normal" scheme.
---
| | | |
| --- | --- | --- |
| RE: In Architectural Digest this month. | | |
Palimpsest, you continually help us to remember that fashion victimhood is not restricted to clothes!

Your parents sound wonderful. Solid and real. Like you.
---
| | | |
| --- | --- | --- |
| well... | | |
Real something or other :-)

I recommend to anybody to look at Architectural Digest online, NOT necessarily for the rooms, which will be inaccessible to virtually all of us but within those rooms the relative lack of trends or color schemes of the year. These are rooms created specifically to the taste of the client, and stylistically they are all over the map. While they may have trendy elements--they really don't rely on them.
---
| | | |
| --- | --- | --- |
| RE: In Architectural Digest this month. | | |
I guess it was bound to happen as everything comes back eventually, doesn't it? I haven't really thought about shag rugs in 40 years when I had a long shag area rug and also had a flokati 35 years ago. They were about 4'x6' so could be shaken and occasionally washed on the patio. I've never understood how large shag rugs can be cleaned. Is there a way of vacuuming or cleaning them? I know Costco has had some fairly large shag area rugs in the last year but I wasn't even tempted!

I've also found Architectural Digest online interesting. No longer will buy the magazine as I don't think it's worth the price but do occasionally spend time on the website.
---
| | | |
| --- | --- | --- |
| RE: In Architectural Digest this month. | | |
Seems like I must repress a lot of my shag carpet memories because I just had another one...

When my dh and I were first married and looking for our first house in Akron Ohio, we went to an open house.....it was the house that Chrissie Hynde from the Pretenders grew up in. There was red & black shag carpet. Once we realized who had lived there, it all made sense--it was rock and roll shag.

I know what you mean Pal about the wool rug wearing like iron. My dh & I lived in a house that had red wall to wall carpet (not our choosing, previous owners' decision) and we didn't have the money to rip it out so we lived with it. Happiest day was the day a hole appeared in a high traffic area! It took many years to get that hole to develop. Of course the house did look very festive during the holidays.
---
| | | |
| --- | --- | --- |
| RE: In Architectural Digest this month. | | |
Pal, thanks for taking the time to look at my link and your comments. And it is nice to know we are on the same page.

I don't follow trends, well maybe some....am trying to keep myself from a white kitchen. But it seems so darn right in my house and love what has been seen. With my age it probably doesn't matter what direction I head. Although there will not be any WW, it is much easier to care for wood floors throughout.

The trend factor has hit me twice in buying lithographs and antique collections. When they go commercial with knockoffs and calendars, I am over it. We had a 2 day farm auction and it eluded me that the knockoffs went for higher bids than the antiques.

What always bothers me about shag carpeting is: Yes you can clean it easily, but can you get all that lurks beneath. A lot of suction up the "whatever is there" and the cleaning solution. The spots always seem to make their way back at some point, even when professionally done.

I was told that a lot of the new shag and rugs are made with some percent of recycled plastic. This is probably true about most WW depending upon price.

Not being able to wash pillow covers would be a problem in my house. I suspect a lot of the materials used in producing rugs and upholstery fabric is unknown to us. Plastic or poly included in most of these would warrant no drying or high heat washing. Especially if the thread used is foreign material. Is this part of the throw away society?

I'm rambling and off subject a bit.
---
| | | |
| --- | --- | --- |
| RE: In Architectural Digest this month. | | |
The rugs in the common spaces of our complex are at least partly wool, and were installed in 1965. They are a bit worn in some areas but not at all threadbare. Every so often someone brings up replacing the carpet and wallpaper (also installed in 1965) and I Cringe. Not because I love it for its historic value.

But it's lasted for almost 50 years. How long would modern carpet last? (typical lifecycle 7) The areas where the wallpaper was removed by necessity and paint was put up look dingy in 50 days, not another 50 years.
---
| | | |
| --- | --- | --- |
| RE: In Architectural Digest this month. | | |
I just put hardwood floors in my place throughout. I feel a weight has been lifted off of me. A negative response from a friend was " but you can see all the dust. Too high maintenance for me". I certainly don t feel that way. Precisely---the allergies have lessened a lot.

As for the animals, I'm not sure. Mine have no need to mark territory in their home. However, I let friends bring their dogs and they do.. I guess I have to say I hope they go on the rugs rather that the floors. Cause once it gets under the planks I don't know anything I can do. I would like to ask them to have their dogs wear diapers when visiting but only one who has an old dog does actually do that. I want my friends here and their dogs too. I know mine are no better visitors.
---
| | | |
| --- | --- | --- |
| RE: In Architectural Digest this month. | | |
I'd guess the average American family remodels less than every 10 years. The probability of staining a broadloom carpet in the average American family home over that period probably approaches 100%. The probability of getting a stain out of cheap, synthetic broadloom is about zero.

Hence, the math of broadloom bashing.

Good quality (read wool) wall to wall will hold up and clean up. Sure, the little teaser hardwood reveal around an area rug is sexy. But, in a bedroom, give me wall to wall. The good stuff, please.
---
| | | |
| --- | --- | --- |
| RE: In Architectural Digest this month. | | |
The climate certainly does influence these decisions. It is hot here most of the year and we rarely have snow. I am only in upper SC too. One of my dogs lies under the bed as the wood floor feels cool and I can't even imagine having to vacuum under the bed with dogs in the house!
---
| | | |
| --- | --- | --- |
| RE: In Architectural Digest this month. | | |
I was surprised that the house with the shag was in New Orleans. I would think that would feel weird in a heavily air-conditioned environment, dunno.

Our hardwood downstairs gets dust-mopped almost every day because it is near black.

The broadloom in the bedrooms gets vacuumed every couple of days and we don't wear any shoes upstairs. We do eat and drink everywhere and use it all, but tend to tread lightly on rugs or hardwood. I don't expect anything to be bulletproof.
---
| | | |
| --- | --- | --- |
| RE: In Architectural Digest this month. | | |
And a washer and dryer lasts 7 years instead of the set now I have had for 20 something. It has simple dial choices and would compare it to a Timex instead of a Rolex. They both do the same thing. At least that is what I have read. That is so hard on people. Do you think that appliances wear out sooner by choice? Not fair.
---
Post a Follow-Up
Please Note: Only registered members are able to post messages to this forum.
If you are a member, please log in.
If you aren't yet a member, join now!
---
Return to the Home Decorating & Design Forum
Information about Posting
You must be logged in to post a message. Once you are logged in, a posting window will appear at the bottom of the messages. If you are not a member, please register for an account.
Please review our Rules of Play before posting.
Posting is a two-step process. Once you have composed your message, you will be taken to the preview page. You will then have a chance to review your post, make changes and upload photos.
After posting your message, you may need to refresh the forum page in order to see it.
Before posting copyrighted material, please read about Copyright and Fair Use.
We have a strict no-advertising policy!
If you would like to practice posting or uploading photos, please visit our Test forum.
If you need assistance, please Contact Us and we will be happy to help.

Learn more about in-text links on this page here