Return to the Home Decorating Forum
|
Post a Follow-Up
---
| | | |
| --- | --- | --- |
| paint colors with oak trim | | |
Posted by
kimkss
(
My Page
) on
Fri, Aug 15, 08 at 14:44
Any pictures out there of houses with oak trim? All of the pictures I see have white trim which looks so great! We are building a house and are getting oak trim but need some color inspiration for painting. :-)
---
Follow-Up Postings:
| | | |
| --- | --- | --- |
| RE: paint colors with oak trim | | |
There are usually two different camps here on what color goes with oak. You have the green camp and the gold camp.

I had oak trim in my last house (actually miss it) and loved gold with it. Nothing wrong with green, especially if you are going in a more contemporary direction.
---
| | | |
| --- | --- | --- |
| RE: paint colors with oak trim | | |
here's a link to pics of my house. Lighting in several pics is not so great, but hopefully you'll be able to get the idea.

http://s179.photobucket.com/albums/w312/superchick_album/?action=view&current=bba661c5.pbw
---
| | | |
| --- | --- | --- |
| RE: paint colors with oak trim I | | |
Okay, I'm sorry, I just checked that link and something's gone hay-wire with it! I'll just try to post some pics...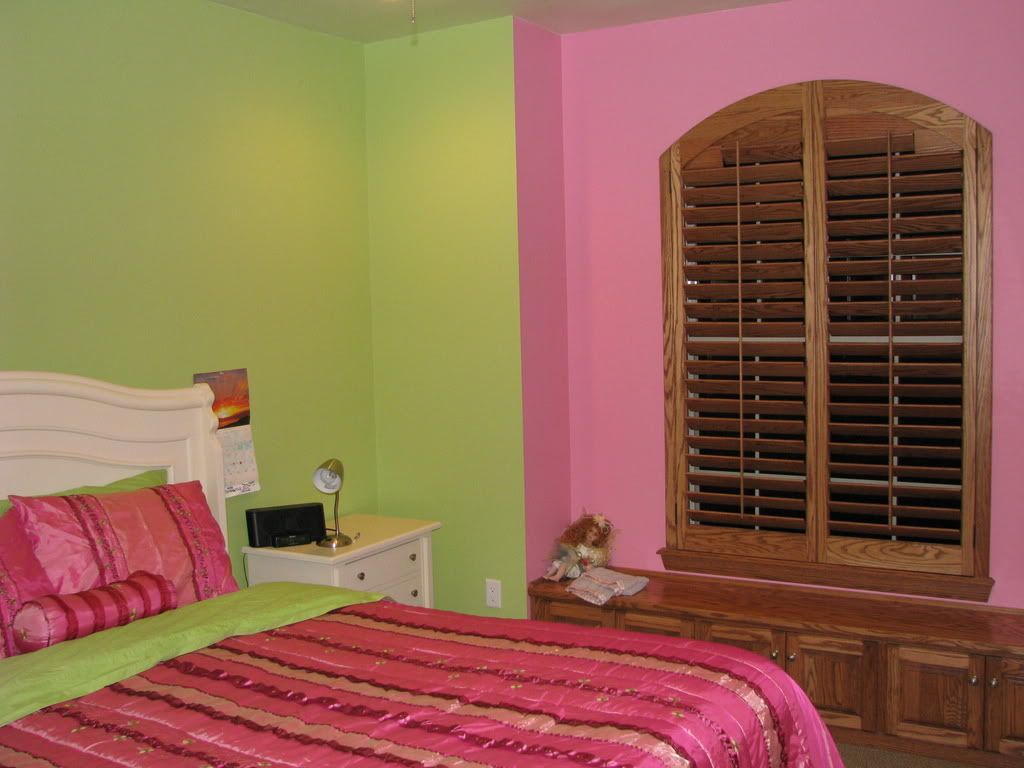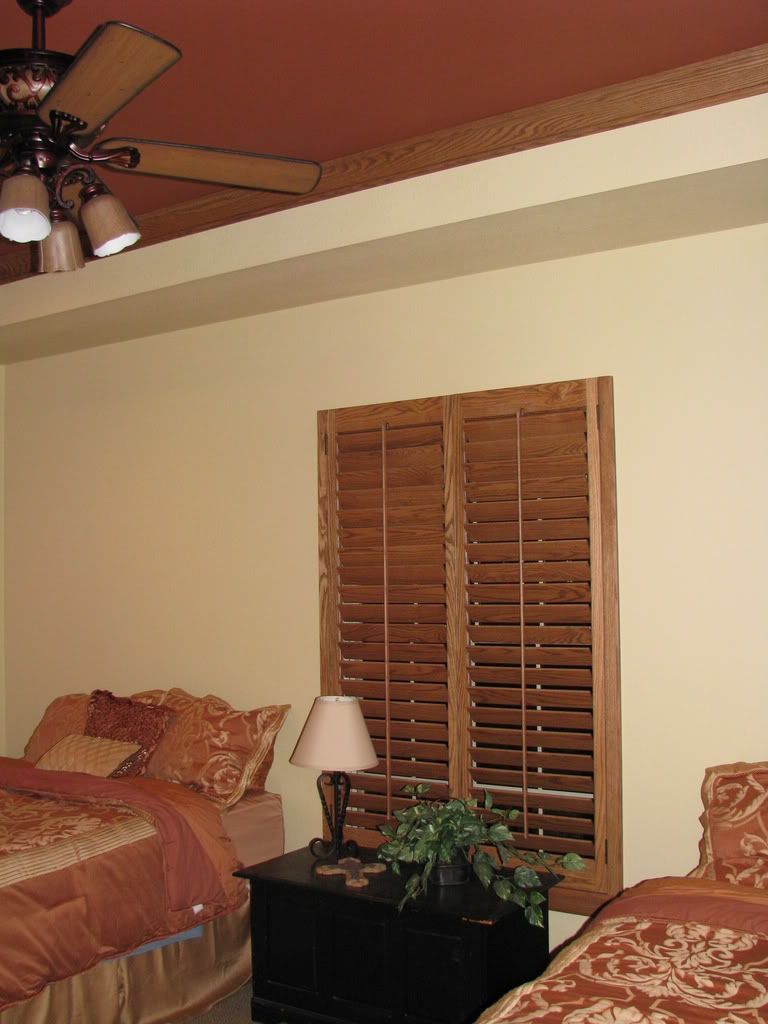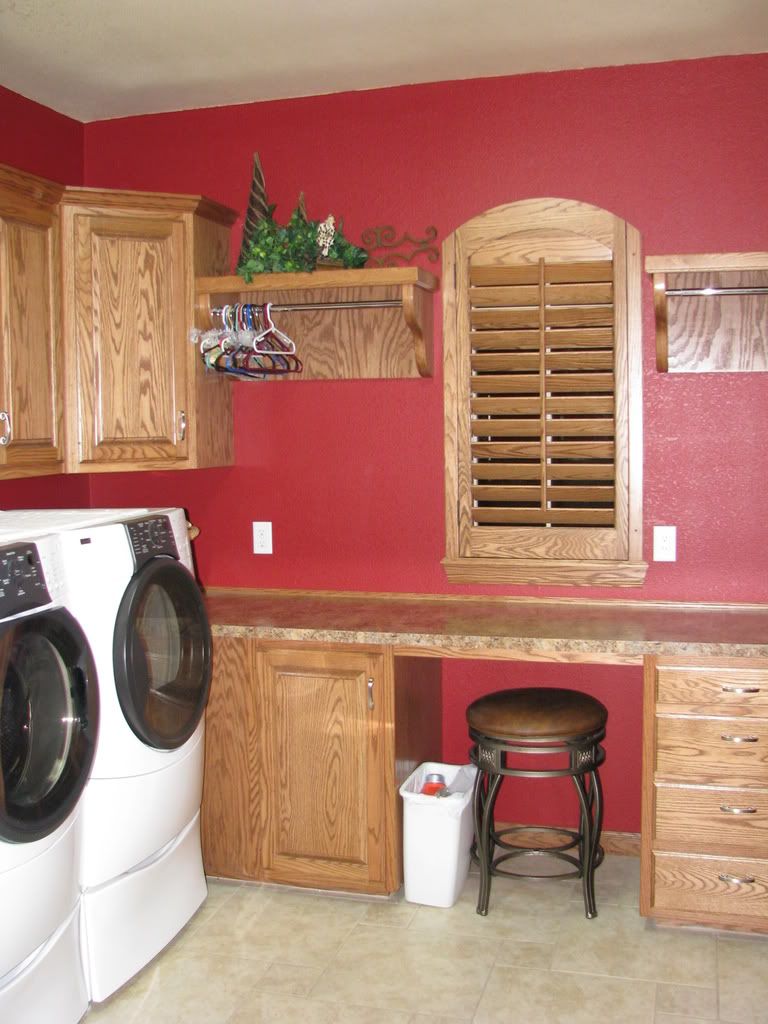 a href="http://s179.photobucket.com/albums/w312/superchick_album/?action=view&current=Picture155.jpg" target="_blank">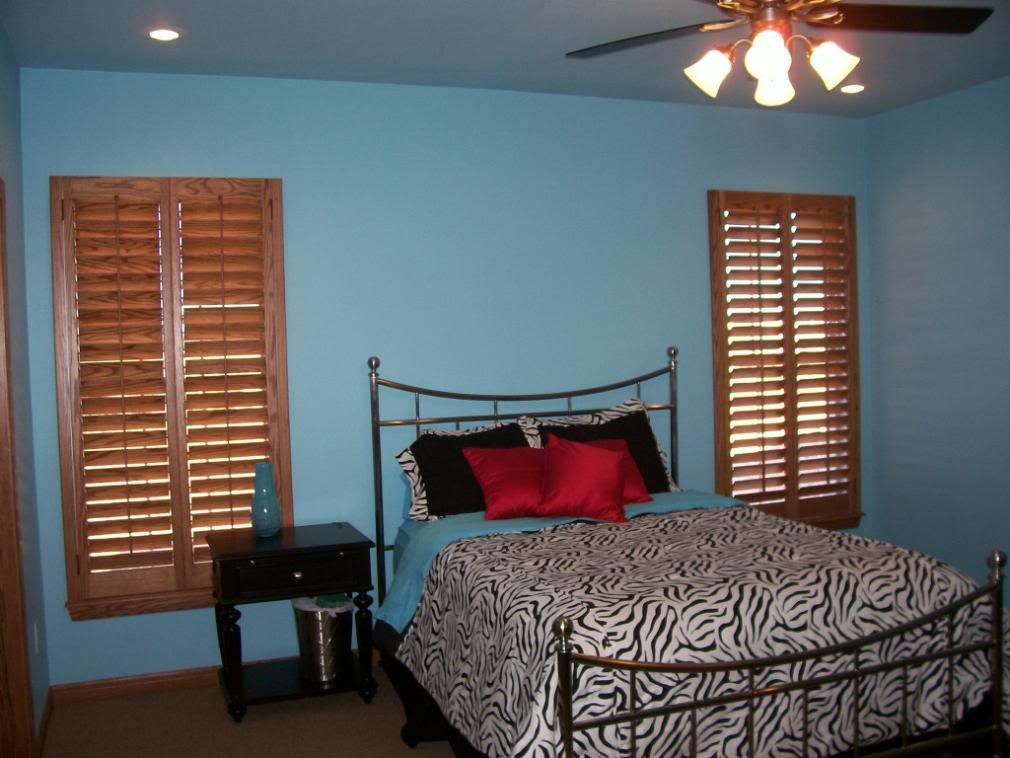 ---
| | | |
| --- | --- | --- |
| RE: paint colors with oak trim | | |
You could go with SW Arts & Crafts color charts. That period had a lot of OAK!
---
| | | |
| --- | --- | --- |
| RE: paint colors with oak trim | | |
We have an older home (victorian) with natural oak trim. I love it, but I agree that it's really hard to find inspiration photos, and that choosing paint is harder than with white trim.

I like mid to dark tones, because they don't contrast too strongly with the wood. We're using lots of green, as well as a royal blue, a plum, and a pretty golden color. We're in the process of painting now, so I don't have many pics yet, but I'm very pleased with the colors. I tend to avoid really orange or red colors because they seem to "blend in" with the wood.

I agree with the arts and crafts palette, although we ended up going with a different brand of paints I thought the colors were all lovely with the wood!
---
| | | |
| --- | --- | --- |
| RE: paint colors with oak trim | | |
Chocolate, lime, peridot, sage, gold, lions mane, herbs, burnt sienna, ebony, sky, amber, half and half, sunflowers.
---
| | | |
| --- | --- | --- |
| RE: paint colors with oak trim | | |
superchick..i love your colors. Do you recall the names of them? I remember seeing your pics a while back and totally forgot about them. I esp like the neutral color in the dining room and the 1 bedroom. Is it the same color? Please share any paint color names that you can remember. :-)

Stitchywitch - my 15 yr old son likes the "punk rocker" look and wants all dark purple walls. I have been trying to talk him out of it and instead having one dark purple wall as an accent wall. Not sure what other more neutral color will look good with it, possibly gray??? I'm thinking your plum color you used would be similiar to what we'd want. Did you paint the whole room in plum?
---
| | | |
| --- | --- | --- |
| RE: paint colors with oak trim | | |
Kimkss-the majority of the house is SW Believeable Buff. I'm really happy with it. I originally wanted SW Blonde, but it looked horrible with the light in my house.
The MB is colormatched to my comforter set, a gray/blue.
The guest bedroom ceiling is BM Georgian Brick and Believeable Buff on the walls.
Pink/green BR is SW Dancing Green and Fussy Pink. They are really less obnoxious IRL! :)
Aqua BR is Niagra (colormatched from True Value)
Laundry Room is Raspberry Truffle.

We used BM paint, so everything was color matched. Honestly the pics don't do much justice to any of the colors (they all seem "off"), guess I don't have the best light for taking photos!

You should also check out LindyBarts pics. She's got several different colors with stained trim as well-that are just gorgeous!
---
| | | |
| --- | --- | --- |
| RE: paint colors with oak trim | | |
I have a client trying to sell their lake home with the very same problem. That is, they have natural oak trim, but their paint colors are not creating a warm space. This thread was very helpful, and kudos to Superchick for the great photos!!
Here is a link that might be useful: Houses for Sale MN
---
Post a Follow-Up
Please Note: Only registered members are able to post messages to this forum.
If you are a member, please log in.
If you aren't yet a member, join now!
---
Return to the Home Decorating Forum
Information about Posting
You must be logged in to post a message. Once you are logged in, a posting window will appear at the bottom of the messages. If you are not a member, please register for an account.
Please review our Rules of Play before posting.
Posting is a two-step process. Once you have composed your message, you will be taken to the preview page. You will then have a chance to review your post, make changes and upload photos.
After posting your message, you may need to refresh the forum page in order to see it.
Before posting copyrighted material, please read about Copyright and Fair Use.
We have a strict no-advertising policy!
If you would like to practice posting or uploading photos, please visit our Test forum.
If you need assistance, please Contact Us and we will be happy to help.

Learn more about in-text links on this page here