Return to the Home Decorating & Design Forum
|
Post a Follow-Up
---
| | | |
| --- | --- | --- |
| Do I need blackout shades for guest BR? | | |
Posted by
maxmillion
(
My Page
) on
Fri, Aug 29, 14 at 4:35
I'm not sure what sort of window coverings I should get for my guest bedroom. There is a regular window and clerestory windows. Our style is modern, and I would like to get honeycomb-type shades. Because the clerestory windows are high up, there's no chance of anyone peeking in those, but the other window faces a neighbor's home.

If you were my house guest, what would you prefer:

1) No window covering on the clerestory windows. Privacy covering on the regular window.

2) Privacy coverings on all.

3) Blackout coverings on all. If so, would you prefer the clerestory shades to already be down, since it will be hard to reach to operate?

The clerestory windows face east. The regular window faces north.

Personally, I would prefer option 1, but I can sleep through anything, anywhere, anytime!
---
Follow-Up Postings:
| | | |
| --- | --- | --- |
| RE: Do I need blackout shades for guest BR? | | |
I agree with option #1, for a variety of reasons. But in general, it's a guestroom. You want your guests to be comfortable, but really, do you want them sleeping till noon?

Or maybe you do, LOL...
---
| | | |
| --- | --- | --- |
| RE: Do I need blackout shades for guest BR? | | |
Since the clerestory window faces east, i would put blackout shades on them, preferably remote controlled. As a guest I wouldnt want the sun streaming through waking me up at 6 am.
---
| | | |
| --- | --- | --- |
| RE: Do I need blackout shades for guest BR? | | |
Agree with number 1. Unless you expect a lot of young children and babies, no need for blackout shades or covering the higher windows, unless they are east facing and the sun comes screaming through them early in the morning.
---
| | | |
| --- | --- | --- |
| RE: Do I need blackout shades for guest BR? | | |
Buy a few of these and put them in the nightstand. Your guests will think you are SO considerate... and they are much cheaper than remote-controlled blackout shades!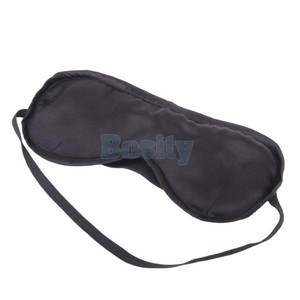 ---
| | | |
| --- | --- | --- |
| RE: Do I need blackout shades for guest BR? | | |
ooooh, great idea, mclarke!
---
| | | |
| --- | --- | --- |
| RE: Do I need blackout shades for guest BR? | | |
mclarke - The sleep mask is a great idea!

I'm also going to price out remote controlled shades, but that seems complicated and probably expensive.
---
| | | |
| --- | --- | --- |
| RE: Do I need blackout shades for guest BR? | | |
maxmillion, not to mention just another thing needing repair when it breaks!
---
| | | |
| --- | --- | --- |
| RE: Do I need blackout shades for guest BR? | | |
I'm up at 6. Nothing wrong with it for guests either. Come join me for coffee so I won't have to tiptoe around and shoo the cats away from howling at your door.

I think the masks are cool. I wouldn't install remote-control window coverings in my own bedroom, let alone a guest's.

When the sun comes up, the day begins.
---
| | | |
| --- | --- | --- |
| RE: Do I need blackout shades for guest BR? | | |
I have remote control window coverings in my bedroom (which are also programmable) and the only reason not to do them (aside from cost) is that you will love them so much you will want them everywhere!

To answer the question -- I'd do top down, bottom up blackouts on the regular windows and regular blackout on the clerestory. That way a person who likes it dark could have it dark and a person who likes a little light (but still wants privacy) could put the regular window shades down from the top to let in a little light.
---
| | | |
| --- | --- | --- |
| RE: Do I need blackout shades for guest BR? | | |
When do your guests visit? Around here in the summer, the sun starts shining in my east-facing bedroom window about 4:30 am. That's a bit early for most folks, and why I have black-out roller shades on the windows.

I'd talk to some stores who do the blackout shades. They must have come across this issue before, and there may be solutions other than remote controlled shades.
---
Post a Follow-Up
Please Note: Only registered members are able to post messages to this forum.
If you are a member, please log in.
If you aren't yet a member, join now!
---
Return to the Home Decorating & Design Forum
Information about Posting
You must be logged in to post a message. Once you are logged in, a posting window will appear at the bottom of the messages. If you are not a member, please register for an account.
Please review our Rules of Play before posting.
Posting is a two-step process. Once you have composed your message, you will be taken to the preview page. You will then have a chance to review your post, make changes and upload photos.
After posting your message, you may need to refresh the forum page in order to see it.
Before posting copyrighted material, please read about Copyright and Fair Use.
We have a strict no-advertising policy!
If you would like to practice posting or uploading photos, please visit our Test forum.
If you need assistance, please Contact Us and we will be happy to help.

Learn more about in-text links on this page here