Return to the Home Decorating & Design Forum
|
Post a Follow-Up
---
| | | |
| --- | --- | --- |
| Four Fixtures in a 25' X20' space-Similar or Mix-it up? | | |
Posted by
vinudev_liny
(
My Page
) on
Tue, Jul 29, 14 at 23:23
Hi Folks, I am trying to decide on lighting fixtures for our kitchen+LR/DR area. There will be four fixtures in a small area-a chandelier over the dining area, pendant lights over the peninsula, a foyer light and a hallway light. My taste runs toward transitional or soft contemporary.

I am quite lost as to whether they should all match as in be from the same collection. Or will it be ok to mix-n-match as long as I keep the finishes the same?

Here's the floor plan: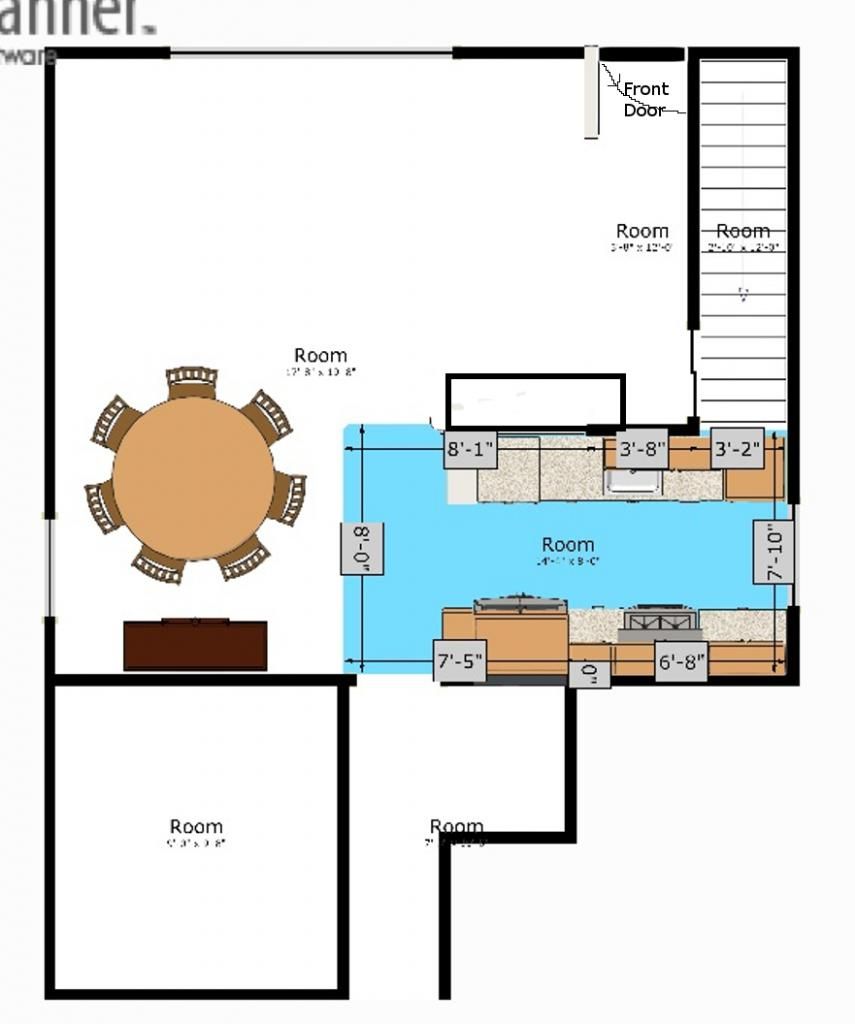 We will have medium tone cherry cabinets, stainless steel appliances, satin nickel hardware, dark walnut stained oak floors, a light Sienna Bordeaux granite. I haven't begun to look for backsplash yet.
Here's a rough mood board.


The LR picture is really old. We will reuse only the sofas and the table lamps. The DR table and hardware are approximations for now.
I like this Kichler 5 light chandelier for over the dining table (that is likely to be less than 72" wide).
DR#1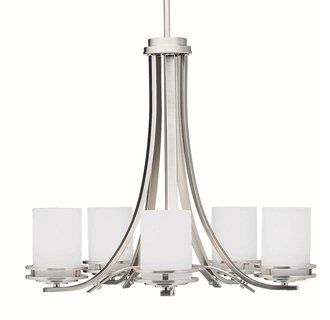 I was thinking of getting it in Satin Nickel to coordinate with the stainless appliances and hardware. Or will it better in ORB to go with the dark table and table lamps?
The other DR fixture we liked was this one though DH is concerned about the candelabra base and a max 300W output.
DR#2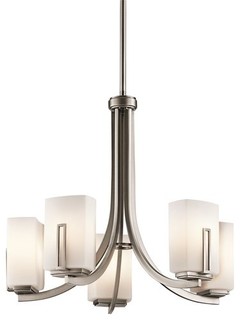 For the other fixtures(mainly the pendants), should I then stick with the same collection
P#1


P#2


or go with something different like this?
P#3



I love the pop of color but am worried it is an outdated style? I picked this color as it seems to go with the red chair in the living room and the garnets in the granite.

P#4.
or this-love the design though I am not sure the shape works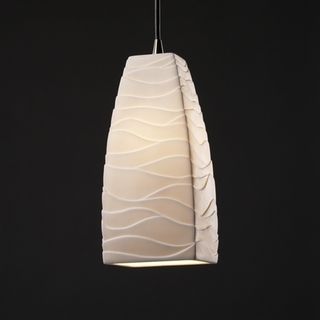 If you made it this far, thank you very much. Do you think I am going in the right direction? Any other fixtures that you think would work better.
I would appreciate any suggestions you have for me.
Thanks in advance!
---
Follow-Up Postings:
| | | |
| --- | --- | --- |
| RE: Four Fixtures in a 25' X20' space-Similar or Mix-it up? | | |
I don't think they have to be the same collection. I think they have to go, but they don't have to match. I'd say pick an element that you like and have them share that...be it glass color, hardware color, a certain shape that's repeated or whatever. And try to keep them in a similar mood, (not one clearly victorian and another clearly MCM, or one particularly formal and another especially rustic) and you should be ok.
---
| | | |
| --- | --- | --- |
| RE: Four Fixtures in a 25' X20' space-Similar or Mix-it up? | | |
Thanks for weighing in, Annie. I appreciate the advice. I hear what you are saying. I am trying to keep everything in the transitional style. I am just having a tough time deciding where to start. Do you think either Pendant #3/4 will go with DR#1/2?
Please keep the suggestions coming.
Thanks
---
| | | |
| --- | --- | --- |
| RE: Four Fixtures in a 25' X20' space-Similar or Mix-it up? | | |
I think the chandeliers you show look very cold and industrial and don't work so well with your cherry cabinets. I like the last pendant. It adds a little organic touch. Notice on your mood board that your main furniture pieces are very solid and boxy, so that pendant softens it up. The curved pull does the same, as would a round table. You've got a big rectangular peninsula, so I wouldn't repeat that shape with the table.
---
| | | |
| --- | --- | --- |
| RE: Four Fixtures in a 25' X20' space-Similar or Mix-it up? | | |
I don't think your space can accept a 72" dia. dining room table. Maybe a table that opens to that size in length, but not one that is always that size.

I would move the buffet to the other wall, and suggest a table perhaps 54" in diameter that will accommodate 6 people.

As for the lighting, I would select something more transitional in style & something more interesting than that Kichler chandelier. Something that you'll want to have on even if you're not using the table. A soft light that comes from a drum shade chandelier that is decorated with some type of metal. That's my 2 cents.
---
| | | |
| --- | --- | --- |
| RE: Four Fixtures in a 25' X20' space-Similar or Mix-it up? | | |
Thanks may_flowers and beverly.
may_flowers, I see what you are saying about the fixture being cold though they don't look industrial to me. Will having them in ORB and Opal shades make a difference? I am pondering whether to have all the fixtures in ORB and the kitchen hardware in stain nickel? Is that a no-no? I feel like ORB/black finishes have more of a presence than Satin nickel but maybe that is not a good thing in a small space.
beverely, Those drum shades are lovely. I had originally started my hunt by looking for a cream fabric covered drum shade but could find any that were bright enough to be the only light on the dining room table. The table doubles up as project table for the kids so we need bright lights on occasion. I will go look again. On the dining table width, you are very right. I am looking for a 48-54" round or square table that can seat 4 regularly and can extend to 72" when we need to seat 6.
Please keep the suggestions coming. Thank you!
---
| | | |
| --- | --- | --- |
| RE: Four Fixtures in a 25' X20' space-Similar or Mix-it up? | | |
This fixture takes up to 5 - 60 watt bulbs. That's 300 watts. You could do surgery with 300 watts. Put the chandelier on a dimmer and that will allow you to dial up or down the intensity.
Here is a link that might be useful: SHADES OF LIGHT
---
| | | |
| --- | --- | --- |
| RE: Four Fixtures in a 25' X20' space-Similar or Mix-it up? | | |
I just wanted to chime in re: the Kichler dining room fixture; mine (the 6-light oval version) was just put up my "new" craftsman home. It's gorgeous, and even in satin nickel, not cold to my eyes. I have cherry built-ins in the DR, and white perimeter cabinets with cherry island in the kitchen.

My pendants and foyer light are also Kichler Hendrik, though my pendants are this version:
http://shop.ferguson.com/product/Kichler-KK1687-Brushed-Nickel-833530?Ntt=kichler+hendrik&Ns=AvailabilitySort%7C0%7C%7CPrimary_Finish%7C1%7C%7CSort_Order%7C1&search_button=Search&term=kichler+hendrik

I do love the drum shade chandeliers, too, so I don't think you could go wrong either way :).
---
Post a Follow-Up
Please Note: Only registered members are able to post messages to this forum.
If you are a member, please log in.
If you aren't yet a member, join now!
---
Return to the Home Decorating & Design Forum
Information about Posting
You must be logged in to post a message. Once you are logged in, a posting window will appear at the bottom of the messages. If you are not a member, please register for an account.
Please review our Rules of Play before posting.
Posting is a two-step process. Once you have composed your message, you will be taken to the preview page. You will then have a chance to review your post, make changes and upload photos.
After posting your message, you may need to refresh the forum page in order to see it.
Before posting copyrighted material, please read about Copyright and Fair Use.
We have a strict no-advertising policy!
If you would like to practice posting or uploading photos, please visit our Test forum.
If you need assistance, please Contact Us and we will be happy to help.

Learn more about in-text links on this page here