Return to the Home Decorating & Design Forum
|
Post a Follow-Up
---
| | | |
| --- | --- | --- |
| Which lampshade should I choose (PICS) | | |
Posted by
natesgram
(
My Page
) on
Fri, Jul 27, 12 at 16:44
I'm trying to decide on more casual looking lamps than my previous ones. I'v already purchased the lamp bases and like the color and feel in the room. They are a wine color, not red or marroon. I thought I'd look for pillows in wine/blue/beige. For info, the size of the base is 6" diameter, size from bottom of base to bottom of socket is 17 1/2". I would prefer to use it with the harp like this:


I purchased two different kinds of lamp shades and I have pics below with my new drapes. Note that the plastic is still on.
Lampshade A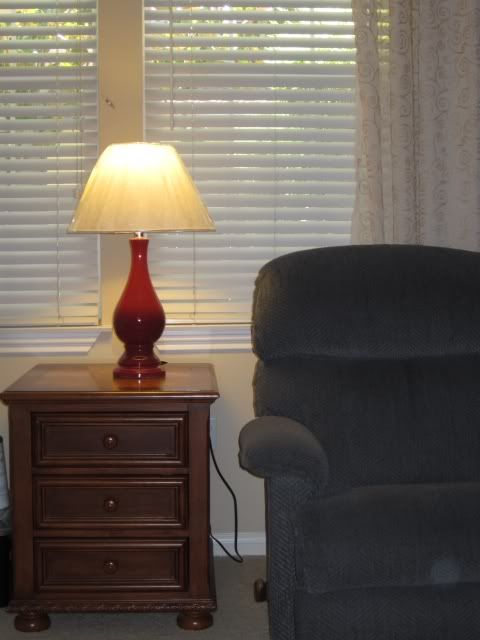 "Soft white, top 7" diameter, bottom 17", slant height 11".
Lampshade A w/drape and wall color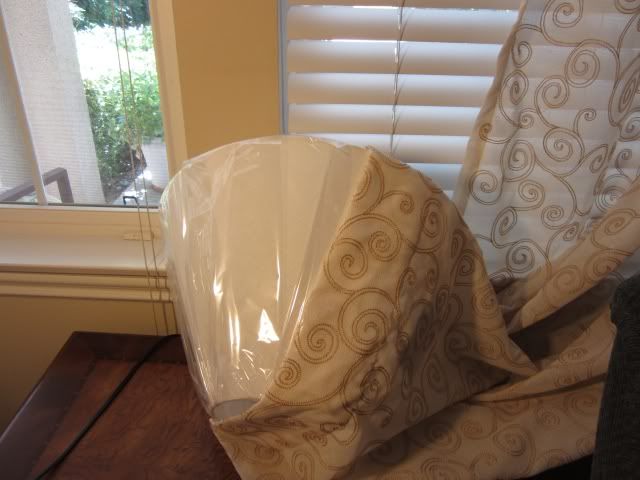 Lampshade B
"Taupe, top 10" diameter, bottom 16", slant height 11".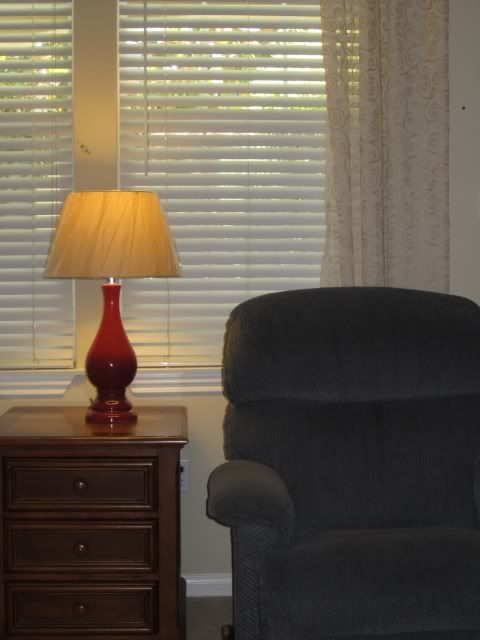 Lampshade B w/curtains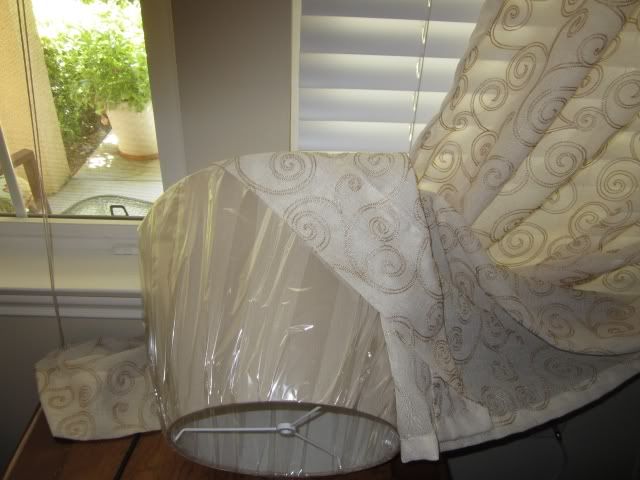 I have two identical lamps above that I will be replacing the more formal brass ones with. Do either of the above work, and can you help me choose?
Here is a previous link with the room layout. Most of the changes made are the addition of drapes, a wall photo gallery of family photos (oh my!!!), and blue and white faux hydranges in the tall green vase. My sofa color is a little lighter than Lampshade B.
Oh, one more thing. The piece between the socket and lamp is silver. I don't mind changing that to black. We are also going to change the socket to a 3-way for more light.
Here is a link that might be useful: Previous link w/more room pics
---
Follow-Up Postings:
| | | |
| --- | --- | --- |
| RE: Which lampshade should I choose (PICS) | | |
I like the first one for when the light is turned on not too yellow but the second one matches the curtains when it is off I wonder what the second one would look like with a cool white bulb.
---
| | | |
| --- | --- | --- |
| RE: Which lampshade should I choose (PICS) | | |
I don't really care about the shape of that shade with the lamp. Have you thought of a short drum shade with it, kind of like this one?

---
| | | |
| --- | --- | --- |
| RE: Which lampshade should I choose (PICS) | | |
I didn't notice that the 2nd shade was different than the first. I like it better than the first.
---
| | | |
| --- | --- | --- |
| RE: Which lampshade should I choose (PICS) | | |
Good catch marti, actually I mistyped B slant size, instead of 11" it is 10". DH just changed to a 3-way bulb. I'll take another picture after dinner. I like the look of the drum shade but not sure on what size to look for.
---
| | | |
| --- | --- | --- |
| RE: Which lampshade should I choose (PICS) | | |
Post a Follow-Up
Please Note: Only registered members are able to post messages to this forum.
If you are a member, please log in.
If you aren't yet a member, join now!
---
Return to the Home Decorating & Design Forum
Information about Posting
You must be logged in to post a message. Once you are logged in, a posting window will appear at the bottom of the messages. If you are not a member, please register for an account.
Please review our Rules of Play before posting.
Posting is a two-step process. Once you have composed your message, you will be taken to the preview page. You will then have a chance to review your post, make changes and upload photos.
After posting your message, you may need to refresh the forum page in order to see it.
Before posting copyrighted material, please read about Copyright and Fair Use.
We have a strict no-advertising policy!
If you would like to practice posting or uploading photos, please visit our Test forum.
If you need assistance, please Contact Us and we will be happy to help.

Learn more about in-text links on this page here