Return to the Home Decorating & Design Forum
|
Post a Follow-Up
---
| | | |
| --- | --- | --- |
| What light would you chose to go with these pendants? | | |
Posted by
AngelaZ
(
My Page
) on
Fri, Jul 25, 14 at 12:20
Hi guys! I'm usually hanging out over on the building forum, but thought this might be the best place to seek advice for this topic!

We are building a home and are in the final stages. We don't have a formal dining room, but rather a large eat-in kitchen. I have an island and am planning to use this type of pendant over the island:
With the dining area being in the same room as the kitchen, the fixtures obviously need to be harmonious, but I don't want them to be too match.
So what would you put with these pendants if your were using them?
You guys have such great taste! Thanks in advance for your input!!
This post was edited by AngelaZ on Fri, Jul 25, 14 at 17:19
---
Follow-Up Postings:
| | | |
| --- | --- | --- |
| RE: What light would you chose to go with these pendants? | | |
Angela - what is the overall style of your house? I have similar school house pendants in my kitchen, and in the adjoining breakfast room we looked at the Thomas O'Brien Reed Chandelier which seemed harmonious to us. We had to go with a slightly different chandelier for other reasons related to our table and ceiling height, but I liked the fit of this one the best.
---
| | | |
| --- | --- | --- |
| RE: What light would you chose to go with these pendants? | | |
Hey Marinagal! Thank you so much for responding!!

The overall style of our house is somewhat traditional I think. Most of the fixtures will be oil rubbed bronze.

I love the drum fixtures but I'm not sure how they will look with the schoolhouse pendants?

Here are some other pics of the house, to give you an idea...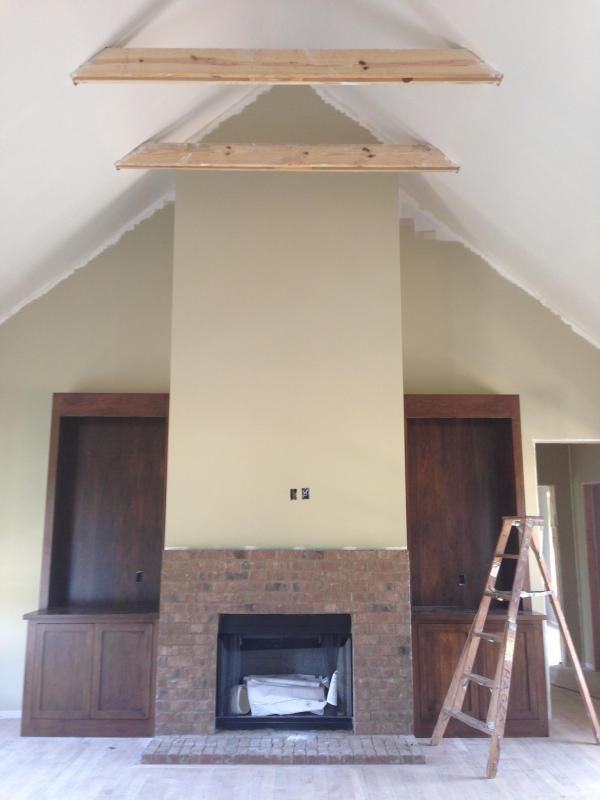 ---
| | | |
| --- | --- | --- |
| RE: What light would you chose to go with these pendants? | | |
| | | |
| --- | --- | --- |
| RE: What light would you chose to go with these pendants? | | |
Check out Schoolhouse Electric and Rejuvenation Lighting.

Love the first one Bev posted. Assuming they're in close proximity to each other, I'd want to be sure the metal color AND the glass shade color match. That can be the trickiest part if you're mixing manufacturers. Does the manufacturer of your pendent have other coordinating fixtures?
---
Post a Follow-Up
Please Note: Only registered members are able to post messages to this forum.
If you are a member, please log in.
If you aren't yet a member, join now!
---
Return to the Home Decorating & Design Forum
Information about Posting
You must be logged in to post a message. Once you are logged in, a posting window will appear at the bottom of the messages. If you are not a member, please register for an account.
Please review our Rules of Play before posting.
Posting is a two-step process. Once you have composed your message, you will be taken to the preview page. You will then have a chance to review your post, make changes and upload photos.
After posting your message, you may need to refresh the forum page in order to see it.
Before posting copyrighted material, please read about Copyright and Fair Use.
We have a strict no-advertising policy!
If you would like to practice posting or uploading photos, please visit our Test forum.
If you need assistance, please Contact Us and we will be happy to help.

Learn more about in-text links on this page here