Return to the Home Decorating & Design Forum
|
Post a Follow-Up
---
| | | |
| --- | --- | --- |
| Plantation shutters -how many panels per window? | | |
Posted by
lexmomof3
(
My Page
) on
Fri, Jun 28, 13 at 5:29
I have 7 windows across the front of the house that are 32" wide and one (in bonus room above garage) that is 36" wide. I believe that they are 53" tall. I'm trying to decide if those shutters should be 1 or 2 panels wide. I am leaning towards 3 1/2" louvers but might consider the 4 1/2 (I just haven't seen any of these other than in pictures). There will be a divider bar so that I can open the top and bottom halves separately. Post your pics if you have similarly sized windows. Thanks!
---
Follow-Up Postings:
| | | |
| --- | --- | --- |
| RE: Plantation shutters -how many panels per window? | | |
Keep in mind the outswing when you do open the shutters...

mine are 34" x 72" - this room has 3 windows the same size.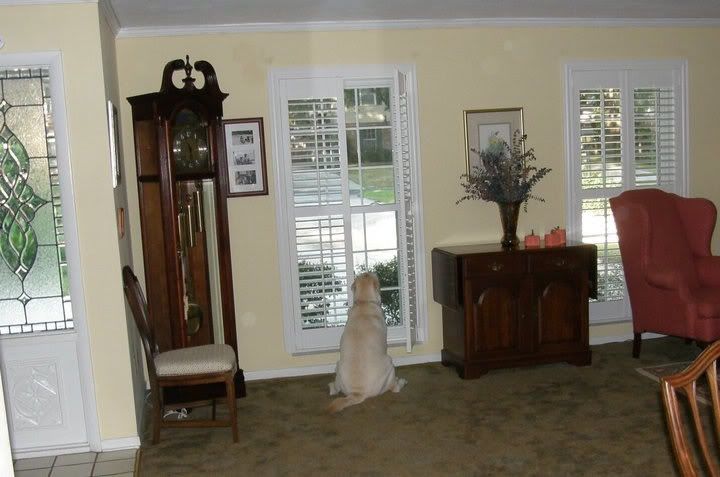 ---
| | | |
| --- | --- | --- |
| RE: Plantation shutters -how many panels per window? | | |
I have plantation shutters on 36" wide windows that are just one panel, but I never pull them away from the windows, except to open the windows or have them washed. I didn't want a divider bar, so the louvers are made so that the upper louvers can be opened separately from the bottom ones. If that's what you're talking about, you don't need a divider bar if you don't really want one (I didn't care for that look in my home).
---
| | | |
| --- | --- | --- |
| RE: Plantation shutters -how many panels per window? | | |
We just ordered plantation shutters for our whole house, and we went with 1 panel wide on all of our windows. Our largest windows are 48" wide and 70" tall. We did do the horizontal divider rail, so we can close the bottom ones if we want, and to provide more support to each panel since they are so big. I'm not planning on swinging open the shutters, unless I am cleaning the windows. Ours should be here in the next week or two, so I can share pics then.
---
| | | |
| --- | --- | --- |
| RE: Plantation shutters -how many panels per window? | | |
I did one panel on all my single windows. On double windows, (and quadruple in my master bed) I put the divider in b/w each window. It is a more simple look, which is important as I have SDL windows, and the fewer breaks the better. The shutters are hinged on the side, and close with a tight magnet latch. I really only open them for cleaning.

You can kind of see the divider in this pic (I am too lazy to take pics tonight.) This is a double window.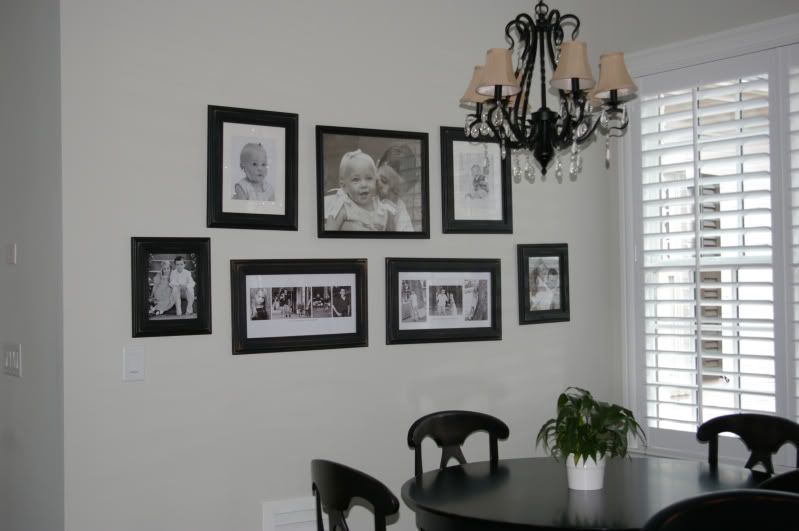 ---
Post a Follow-Up
Please Note: Only registered members are able to post messages to this forum.
If you are a member, please log in.
If you aren't yet a member, join now!
---
Return to the Home Decorating & Design Forum
Information about Posting
You must be logged in to post a message. Once you are logged in, a posting window will appear at the bottom of the messages. If you are not a member, please register for an account.
Please review our Rules of Play before posting.
Posting is a two-step process. Once you have composed your message, you will be taken to the preview page. You will then have a chance to review your post, make changes and upload photos.
After posting your message, you may need to refresh the forum page in order to see it.
Before posting copyrighted material, please read about Copyright and Fair Use.
We have a strict no-advertising policy!
If you would like to practice posting or uploading photos, please visit our Test forum.
If you need assistance, please Contact Us and we will be happy to help.

Learn more about in-text links on this page here