Return to the Home Decorating & Design Forum
|
Post a Follow-Up
---
| | | |
| --- | --- | --- |
| Color Crisis-Of-Imagination | | |
Posted by
mayagayam
(
My Page
) on
Sun, May 4, 14 at 20:32
I'll soon be moving into a split-level open-floor-plan with East-facing windows (mostly). The owners will move out in a month and move out the furniture.

However, I am completely confused about what colors to use when I move in. Specifically because:

- the kitchen, dining area and living room all share an east wall with no seams
- the windows are mostly all on the east wall
- the kitchen has white appliances, black counters, and
- all of the open plan has light oak flooring.

I'll try to attach the 2 pictures for you to see or my pictures on Dropbox. The current orange and pea green combo will need to go out with the owner's furniture ;)

Kitchen thru dining area
http://is.gd/4TgE1u

Dining into Living area
http://is.gd/E771G2

How on earth do I tie together these adjacent rooms in an Earthy way that works with white cabinets, black counters, and oak floor?

Thank you for your genius ideas!
---
Follow-Up Postings:
| | | |
| --- | --- | --- |
| RE: Color Crisis-Of-Imagination | | |
What a lovely home. Our last home had a somewhat L shape for the living and dining room. I wanted the rooms painted differently so I put up a piece of trim where I felt the two divided and painted them accordingly.
I see two possible ways of doing this in your home. You can either change the color at the edge of the kitchen cabinets without adding trim or add trim between the living and dining and change your paint there.
---
| | | |
| --- | --- | --- |
| RE: Color Crisis-Of-Imagination | | |
I would pick a neutral that works with all the colors in the rooms...not hard since the black, white and oak are all pretty neutral. Then I'd paint the single wall in the LR an accent color that goes with the colors in the rest of the space. The colors you use don't have to match, but they have to go.

Perhaps start out by finding a fabric you want to use that has a number of colors in it and use that as your inspiration. Or you can use a design seed for inspiration.

For example,

You can use the lighter taupe for the walls and the deep blue as the accent wall in the living room. (A dark accent wall at the end of the space will help bring it in and not make it feel so long and narrow). Then you can select coordinating fabrics to use for window treatments/upholstery and other accessories, art and tchotchkes to reinforce the color scheme.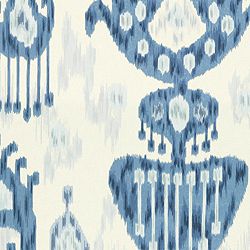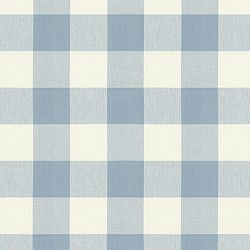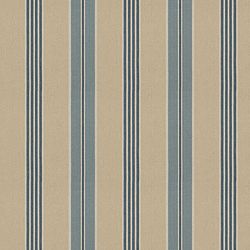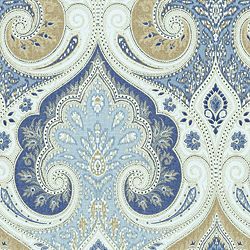 Here is a link that might be useful: using design seeds
---
| | | |
| --- | --- | --- |
| RE: Color Crisis-Of-Imagination | | |
Thank you both for your thoughts. I love the idea about where to stop the kitchen color (end of cabinets) - I tried it on an online color visualizer and it works perfectly without being an eyesore.

I also liked the "using design seeds" links. I have tried to put a set of seeds together myself - it's here:

- http://is.gd/d4Anfd

But when I tried to apply this on the online color visualizer, I didn't see how to do it that didn't just look...well...bland. I tried the kitchen in the russet red, then a standard wheat on the shared wall into the living area, then punctuating the dark brown against the assymetrical wall.

Maybe that's normal? Is it always the accent pillows and furniture that make the place look spectacular?

Or am I right that I'm combining the wrong colors?

Maybe one of you have a better color-instinct and better ideas than I have?

Maya
---
| | | |
| --- | --- | --- |
| RE: Color Crisis-Of-Imagination | | |
Congratulations on your new home! In your design seed the creamy yellow is a very nice color. As you see in your inspiration pictures the rooms are very large, giving the dark brown wall depth. I think Annie is right in painting all your walls a neutral color and using the other colors of your design seed as upholstery, wood color and accents. Your rooms seem to be filled with light, which is wonderful. The single color on the walls provides flow from one space to another without cutting it up, and a unifying calmness. I hope you are very happy in your new home. You don't have to do it all at once.
---
| | | |
| --- | --- | --- |
| RE: Color Crisis-Of-Imagination | | |
I think maybe you went a bit too dark on the accent colors. I like the idea of the wheat for the main wall, but I would try the terracotta in the kitchen and the blue to its left as the accent wall in the living area. See how that looks.
---
| | | |
| --- | --- | --- |
| RE: Color Crisis-Of-Imagination | | |
I think the color palette is very nice. Part of the problem is that a color visualizer can't replace being in the room with the actual colors on the actual walls. Part of it is that adding accents and reinforcing the color scheme with art and fabrics and accessories...color, pattern, texture and shine.... does make a big difference in how the room comes to life.
---
| | | |
| --- | --- | --- |
| RE: Color Crisis-Of-Imagination | | |
| | | |
| --- | --- | --- |
| RE: Color Crisis-Of-Imagination | | |
Thank you everyone for these replies. I've put SO much time into this now... I've learned a ton - thank you Annie for (wow, remarkable) seeds thread - I also just learned how to combine patterns for the first time and (playing with Home Design 3D app) I learned WOW do the fabrics / accents / pillows / Artwork! / shine all make a HUGE difference.

I feel much more ready to throw some paint on the walls (test swatches, anyway). My latest -- a greige theme with seasonal art / accents / couch covers hehe :D Thanks to the seeds, I actually have a sense of how to do this now!

Some fun tools I found thanks to this thread:

- encycolorpedia
- calico corners
- color visualizers
- this Emily Henderson "how to match patterns" vid - http://is.gd/Zc4ycK

Thank you so much all!!!
Maya
Here is a link that might be useful: My New Pinterest Home Decor + Color Play Pages!
---
Post a Follow-Up
Please Note: Only registered members are able to post messages to this forum.
If you are a member, please log in.
If you aren't yet a member, join now!
---
Return to the Home Decorating & Design Forum
Information about Posting
You must be logged in to post a message. Once you are logged in, a posting window will appear at the bottom of the messages. If you are not a member, please register for an account.
Please review our Rules of Play before posting.
Posting is a two-step process. Once you have composed your message, you will be taken to the preview page. You will then have a chance to review your post, make changes and upload photos.
After posting your message, you may need to refresh the forum page in order to see it.
Before posting copyrighted material, please read about Copyright and Fair Use.
We have a strict no-advertising policy!
If you would like to practice posting or uploading photos, please visit our Test forum.
If you need assistance, please Contact Us and we will be happy to help.

Learn more about in-text links on this page here