Return to the Home Decorating Forum
|
Post a Follow-Up
---
| | | |
| --- | --- | --- |
| Need Help with Sage Green Paint Color | | |
Posted by
sameboat
(
My Page
) on
Sun, May 3, 09 at 17:15
I recently painted my dining room Behr Mountain Haze and it seemed the perfect gray/green sage color I was looking for...until we got it on the wall. It looks mint to me. I picked out curtains that seemed to match the color exactly but they only intensify the mint color of Mountain Haze. I am beside myself because DH doesn't want to repaint and I'll have to do it myself. What is a nice pale sage that will go with my curtains and not be minty? I just hate it. The color chip looked perfect but the room does not get much light and the color changes with each part of the day. Sometimes it looks okay and sometimes it's just gross. It's just not the look I was going for!
---
Follow-Up Postings:
| | | |
| --- | --- | --- |
| RE: Need Help with Sage Green Paint Color | | |
You need a sage that has more yellow in it. Look at SW Grassland or Svelte Sage, for example. I also like Clary Sage, but that has a little more blue in it than the others I mentioned. It's still not minty, though.

I empathize with your disappointment. We've all been there. It's worth the effort to get something you'll be happy with.
---
| | | |
| --- | --- | --- |
| RE: Need Help with Sage Green Paint Color | | |
Thank you - I will look into those colors! Mountain Haze looked so perfectly gray/green to me. :<(
---
| | | |
| --- | --- | --- |
| RE: Need Help with Sage Green Paint Color | | |
You might also look at Ben Moore Cheyenne Green, or if that's too dark, one of the lighter options on the same strip. It's a gray/green sage in my kitchen.
---
| | | |
| --- | --- | --- |
| RE: Need Help with Sage Green Paint Color | | |
I just used BM Nantucket Gray in my recently remodeled kitchen. It's very similar to Svelte Sage with just a touch more olive. It's very liveable, definitely a soft grayed green but never looks minty or pastel. There's not much wall space in this photo, but it has the best color rendering.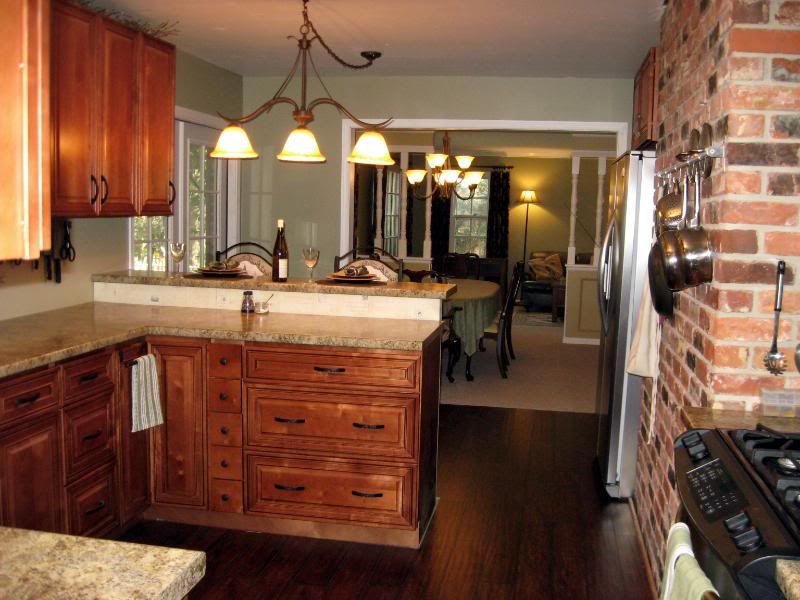 ---
| | | |
| --- | --- | --- |
| RE: Need Help with Sage Green Paint Color | | |
oooh equest - that IS the green I am looking for! Very pretty.
---
| | | |
| --- | --- | --- |
| RE: Need Help with Sage Green Paint Color | | |
I have BM Flowering Herbs in my kitchen. A very pretty sage green. I have BM Baby Turtle in my adjacent Family Room it is one shade below it on the paint strip but definitely darker.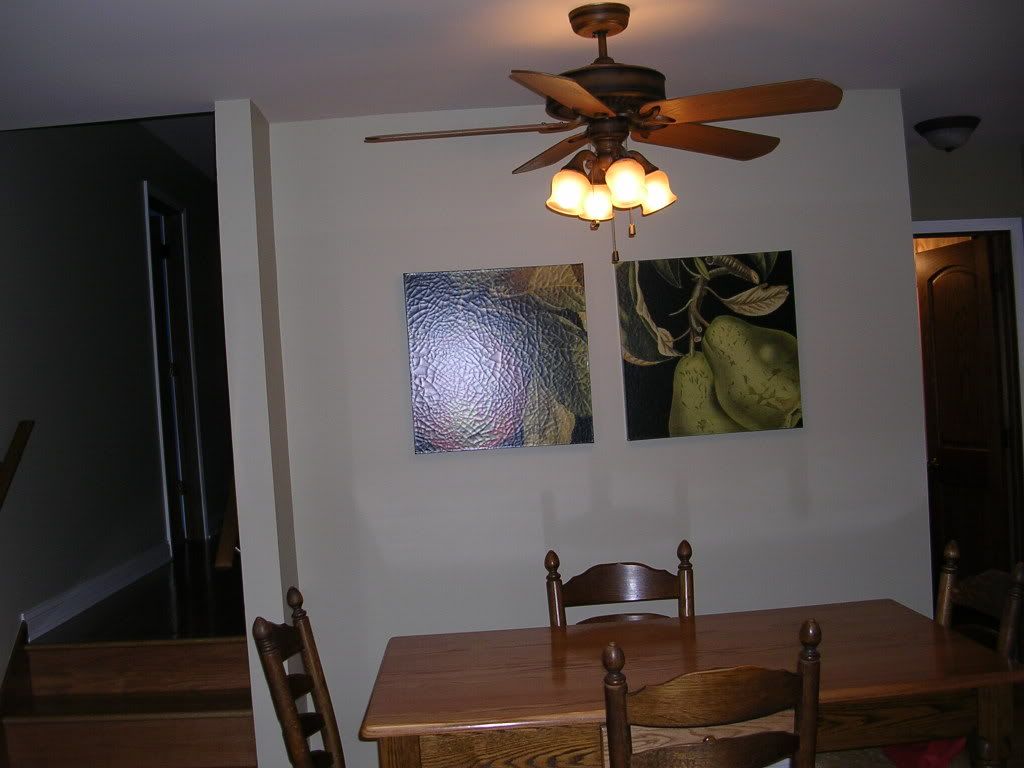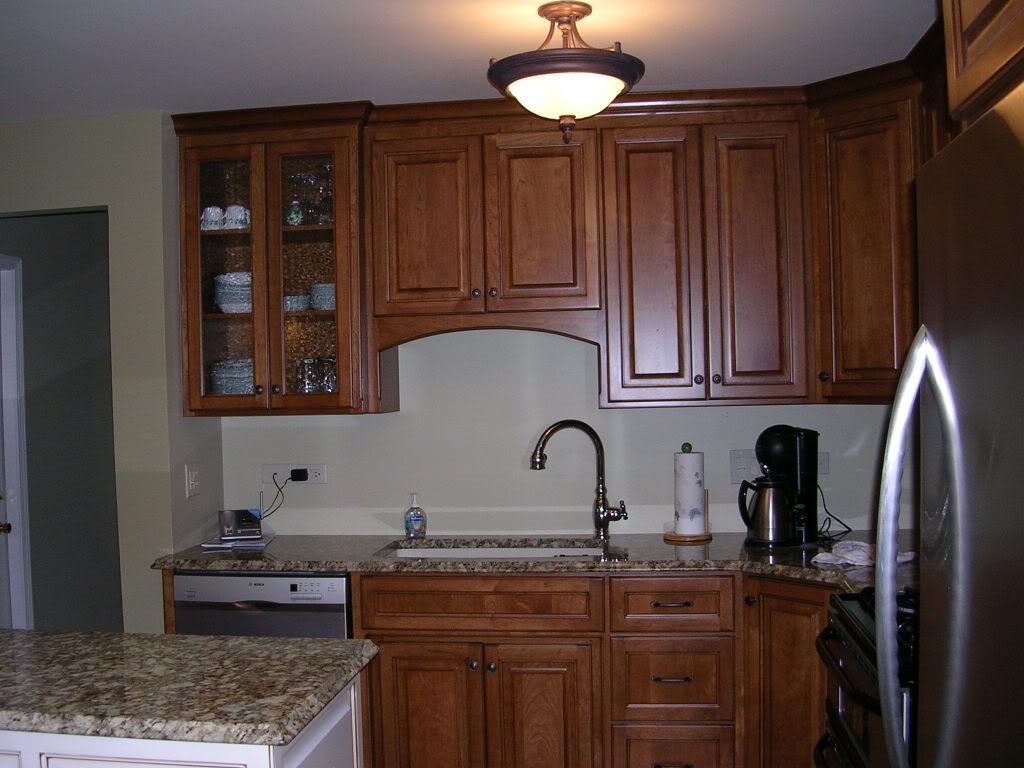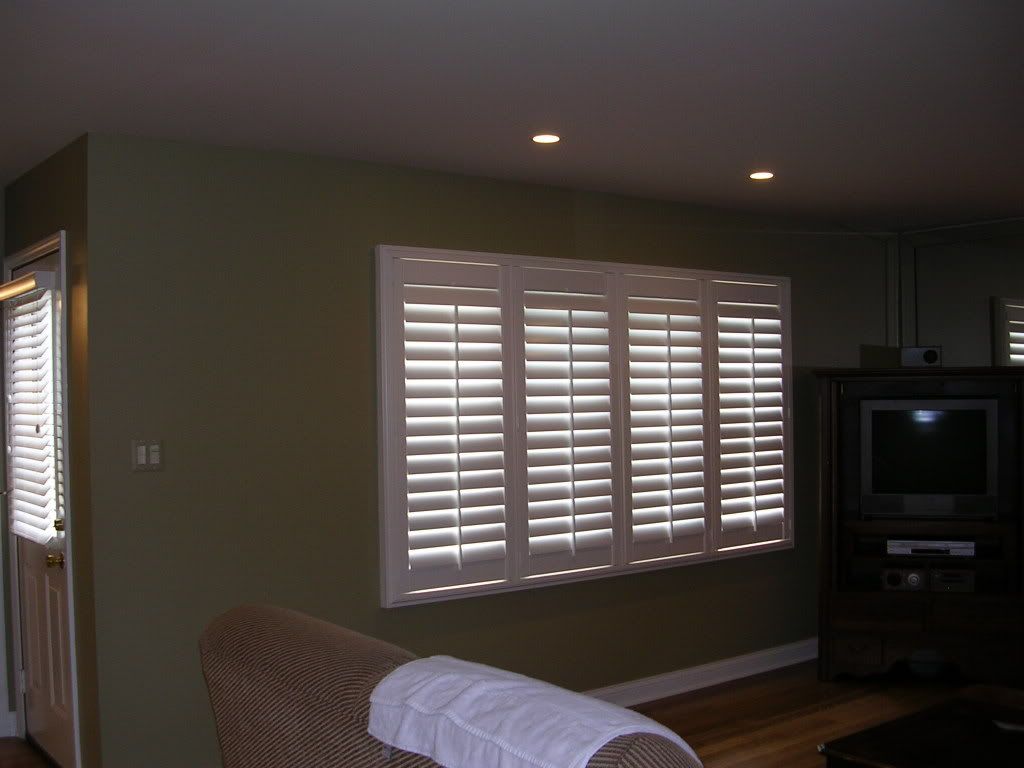 ---
| | | |
| --- | --- | --- |
| RE: Need Help with Sage Green Paint Color | | |
2014: For anyone who reads this for, I'm sure the original poster has moved on from this issue, but it helped me! The original post complained that Behr's Mountain Haze is too gray and dull. I was going to use Mountain Haze but decided to do more research. Behr has a few other pale sagey colors: Cilantro Cream, and Pale Sagebrush. I did samples of each color on the bedroom walls. I decided that Mountain Haze was less sagey than I wanted. Cilantro Cream is in a coordinated palette with Ultra Pure White, so I decided to use this for walls and trim. Pale Sagebrush is pretty too, if you want just a little less yellow. Always remember - the color may look different on your walls, in your room, depending on lighting and flooring and other items and colors in the room. Ultimately I needed a slightly stronger color to carry the dark furniture in the room and Cilantro Cream fit the bill.
---
| | | |
| --- | --- | --- |
| RE: Need Help with Sage Green Paint Color | | |
I was the original poster. I have moved on, but just wanted to clarify for anyone considering Mountain Mist by Behr that it is not gray and dull, but more mint than sage.

I've actually kept it and am glad I did. Changing out the curtains to a solid cream silk did wonders for my dining room. The room does not get much light, so this color brightens up my room!
---
| | | |
| --- | --- | --- |
| RE: Need Help with Sage Green Paint | | |
Oops! I meant Mountain Haze!
---
| | | |
| --- | --- | --- |
| RE: Need Help with Sage Green Paint Color | | |
I bet it looks great with cream drapes! I like the color.
---
Post a Follow-Up
Please Note: Only registered members are able to post messages to this forum.
If you are a member, please log in.
If you aren't yet a member, join now!
---
Return to the Home Decorating Forum
Information about Posting
You must be logged in to post a message. Once you are logged in, a posting window will appear at the bottom of the messages. If you are not a member, please register for an account.
Please review our Rules of Play before posting.
Posting is a two-step process. Once you have composed your message, you will be taken to the preview page. You will then have a chance to review your post, make changes and upload photos.
After posting your message, you may need to refresh the forum page in order to see it.
Before posting copyrighted material, please read about Copyright and Fair Use.
We have a strict no-advertising policy!
If you would like to practice posting or uploading photos, please visit our Test forum.
If you need assistance, please Contact Us and we will be happy to help.

Learn more about in-text links on this page here