Return to the Home Decorating Forum
|
Post a Follow-Up
---
| | | |
| --- | --- | --- |
| Another cottage bedroom question | | |
Posted by
sueb20
(
My Page
) on
Wed, May 16, 12 at 13:17
When we first renovated our beach cottage, I wanted this "pretty and serene" look in the master bedroom, and I used a solid light blue quilt with the blue Matine (toile) bedskirt from Pottery Barn. Nice, but it just hasn't been thrilling me. I had the Company C quilt at home, so I brought that down to the beach house and I'm much happier. But I need a new bedskirt, would prefer to get something other than plain white, so am wondering if you all have seen anything interesting that would work with this quilt? Maybe a ticking stripe in aqua/white? Probably unlikely... Anything else, though? I also need pillow shams/cases but hoping I might stumble upon something at Home Goods or Marshalls. The backdrop is pretty neutral. Furniture is painted white and the walls are Edgecomb Gray with Healing Aloe ceilings.

Thanks!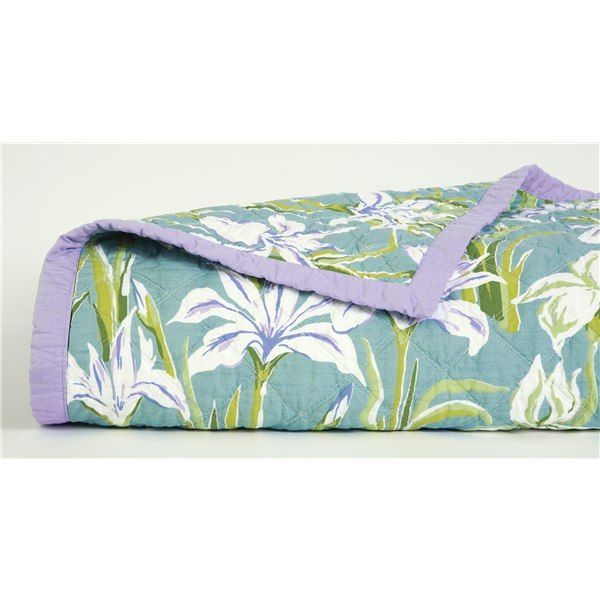 ---
Follow-Up Postings:
| | | |
| --- | --- | --- |
| RE: Another cottage bedroom question | | |
When I think of ticking stripes, my mind goes to Country Curtains. They didn't have your aqua but did have a nice green. They also have a white on white seersucker.
Here is a link that might be useful: ticking
---
| | | |
| --- | --- | --- |
| RE: Another cottage bedroom question | | |
francy, thanks! The only thing I don't like about the ticking stripe is that it's on a natural background, and the white in the quilt is definitely White. And my bed and nightstands are also white, so I think an off-white bedskirt is not going to work.

The seersucker is kinda cute, though, as is the hemstitch white one.
---
Post a Follow-Up
Please Note: Only registered members are able to post messages to this forum.
If you are a member, please log in.
If you aren't yet a member, join now!
---
Return to the Home Decorating Forum
Information about Posting
You must be logged in to post a message. Once you are logged in, a posting window will appear at the bottom of the messages. If you are not a member, please register for an account.
Please review our Rules of Play before posting.
Posting is a two-step process. Once you have composed your message, you will be taken to the preview page. You will then have a chance to review your post, make changes and upload photos.
After posting your message, you may need to refresh the forum page in order to see it.
Before posting copyrighted material, please read about Copyright and Fair Use.
We have a strict no-advertising policy!
If you would like to practice posting or uploading photos, please visit our Test forum.
If you need assistance, please Contact Us and we will be happy to help.

Learn more about in-text links on this page here