Return to the Home Decorating Forum
|
Post a Follow-Up
---
| | | |
| --- | --- | --- |
| Beachy style + leather sofa = Doable? | | |
Posted by
canadianmiss
(
My Page
) on
Thu, Apr 21, 11 at 19:31
I am furnishing a beachy house in Florida and have 3 busy kids. Was thinking of a sofa in white leather..can this ever be considered in a beach interior? Not sure how to incoporate this.

I need something hard wearing and easy to clean.

Thanks!
---
Follow-Up Postings:
| | | |
| --- | --- | --- |
| RE: Beachy style + leather sofa = Doable? | | |
I definitely think leather could work. I'd go with a pale/light blue or a sand/tan color though. White leather is so stark.
---
| | | |
| --- | --- | --- |
| RE: Beachy style + leather sofa = Doable? | | |
All I can think of is sweaty thighs sticking to leather...and the noise it makes when one stands up. I do NOT equate leather and beachy-ness....

Washable slip-covered furniture, OTOH, absolutely.
---
| | | |
| --- | --- | --- |
| RE: Beachy style + leather sofa = Doable? | | |
We have always had leather sofas in our home and never had a problem with "noise" nor have we ever had a problem with "sticky, sweaty thighs".
---
| | | |
| --- | --- | --- |
| RE: Beachy style + leather sofa = Doable? | | |
| | | |
| --- | --- | --- |
| RE: Beachy style + leather sofa = Doable? | | |
We love our leather sofa - kid proof, dog proof and still looks amazing. High quality leather does not stick to your legs, it is actually quite cool to the touch. Vinyl on the other hand....

So I think you definitely could go with white leather but I see it working best in a classic style with oversized chunky neutral pillows for texture, add a natural fiber rug and you are good to go I think. It will wear like iron!

Have fun -
---
| | | |
| --- | --- | --- |
| RE: Beachy style + leather sofa = Doable? | | |
It works for me - that's what we have. The couch would not have been my choice, but it belonged to SO, was expensive and good quality, so it stayed. It is easier to maintain - we wipe off spills and periodically clean with an Ivory liquid rub. Better than sweating into upholstery, and you do have A/C, I assume.
---
| | | |
| --- | --- | --- |
| RE: Beachy style + leather sofa = Doable? | | |
I have teal leather and live on a FL barrier island. Never had a problem with sticking to the leather but swimsuits are not allowed in the living room.
---
| | | |
| --- | --- | --- |
| RE: Beachy style + leather sofa = Doable? | | |
I also agree w/mjsee. White leather to me is not at all beachy. It's more disco-70s, to be honest.

Ann
---
| | | |
| --- | --- | --- |
| RE: Beachy style + leather sofa = Doable? | | |
In Florida, YES! but it depends on if you want "beachy" or Cottage-beachy. If beachy is what you want than yes and if white is what you want it's more about the style of the couch ( nothing like the 70's with big bulk) but slim line sofa's or sectionals with the right accents go great. In fact check out the florida furniture stores.
Just type in your search engine "Leather furniture stores in Florida" and mess around with leather/beach look and you should get some great ideas.
---
| | | |
| --- | --- | --- |
| RE: Beachy style + leather sofa = Doable? | | |
Perhaps it depends on where on has one's beach? Here in NC--even if one has A/C--the humidity is high enough that a beach house with a leather couch is uncomfy. We rented a beach house with a leather sofa. Once. But maybe that was an old-style one? It HAS been 20 years.

Up in Michigan or Nantucket or some such it might not be such a problem...
---
| | | |
| --- | --- | --- |
| RE: Beachy style + leather sofa = Doable? | | |
We have a great leather couch, but in Texas, heat and humidity even with A/C--your skin sticks. One of my least favorite parts of owning leather. I keep a beach towel to sit on handy in the summer.

I don't care for leather at all anymore, but it holds up to kids and wear & tear like crazy.
---
| | | |
| --- | --- | --- |
| RE: Beachy style + leather sofa = Doable? | | |
So there is more than one beachy style, yes? There might be the Florida modern and/or retro style itself, not necessarily casual beach; there might be how to use leather in a very casual beach theme and then the colors of sand, pale blue, pale turquoise come to mind as k9arlene posted; there might be snappy nautical themes in which navy, khaki or even deeper browns with blues and whites might work; and island-theme, British/Oriental, might mix leather with rattan and other finishes.

Style of sofa is important, as what I hear is you would not want the heavy, brass-studded library look (intentionally--it might be different if you already have an item you need to use and then you "mitigate" it with pillows and white cotton throws, or something.)

Whole 'nuther issue is seat-ability and comfort which seems to be a personal thing, though I admit I do not think of leather when I think of warm/breezy/swimsuit living. Nor nubby acrylic from the olden days, either!
---
| | | |
| --- | --- | --- |
| RE: Beachy style + leather sofa = Doable? | | |
I am going with the slipcovered sofas myself. But only because the look I am going for is beach cottage. Plus, I have 3 leather sofas already at my full time place and want something different at the beach house.

Now if you are going sleek, on the water Miami beachy then leather will be perfect. Maybe you can elaborate on what design style you are going for. That will help with the debate here of fabrics vs leather with better results.
---
| | | |
| --- | --- | --- |
| RE: Beachy style + leather sofa = Doable? | | |
laurainlincoln has some great ideas for the white leather. Mixed with natural textures and the right fabric and wall colors it could definitely look beachy and be comfortable too.
---
| | | |
| --- | --- | --- |
| RE: Beachy style + leather sofa = Doable? | | |
Thank you for all your input! I honestly don't care for leather either..look or feel of it. But I have a white slipcovered sofa now (Ikea Karlstad love the lines of it) and its a nightmare quite frankly. It is so stained and dirty and gross. Its doesn't help that the sofa must be completely disassembled to remove the cover to wash. Ugh.

I wanted something very kid & dog friendly..my thoughts turned to leather. The sofa is the very first thing you see when you walk in the door, so I want it to look clean.

I am in the Keys and am going for a modern beachy feel. Not cottage beachy, but more clean lines. I have a lot of white trim and sand colored walls. Want it airy.

Not sure what the alternative is?
---
| | | |
| --- | --- | --- |
| RE: Beachy style + leather sofa = Doable? | | |
I think leather would work fine in your setting. If this is your vacation getaway house then you don't want to have to deal with cleaning sofa cushions or slipcovers. A white sofa with sisal or jute rug for texture and some nice beachy accents will work the trick. I have a white/ivory sofa and have never heard my room looks "disco". It is still white after 5 years of 3 kids and 3 dogs. Good luck!

My white couch:
(I've since added more furniture and other pieces)

---
| | | |
| --- | --- | --- |
| RE: Beachy style + leather sofa = Doable? | | |
| | | |
| --- | --- | --- |
| RE: Beachy style + leather sofa = Doable? | | |
Try Palliser's new fabric, Phoenix, which is a copy of soft leather that is so real it is near impossible to tell. It feels like a quality Nubuk and is not the shiny/slippery kind that one sticks to in hot weather. We plan on getting this as soon as we can. It is 100% nicer than "bonded" leather which feels like vinyl.
---
| | | |
| --- | --- | --- |
| RE: Beachy style + leather sofa = Doable? | | |
i think leather would be fine in a beach house, but i personally wouldn't go with white...
then again, there's NO WAY a white couch in our house would look as clean as the above picture after 5 years!!! (3 kids and 2 big dogs)
my brother and his family have an ivory leather sofa and it was definitely looking dingy after a couple of years-they still have it 16 or so years later, but it has only gotten grimier over the years.
i would only go with white if you are really meticulous and your family is too!!
---
| | | |
| --- | --- | --- |
| RE: Beachy style + leather sofa = Doable? | | |
We have a beach house in New England, so I'm guessing we'd have different decor styles, but my two cents -- we had a big brown leather chair that DH insisted on relocating from our full-time house to our beach house, and it just bugged me for so long... it just didn't feel right. Finally when we remodeled the house, we got rid of the chair. As an alternative to leather, you might check out Ultrasuede. We have an ultrasuede sectional from American Leather, and so far it's been indestructible! It was expensive, but after about 5 years it still looks practically brand new. And the color is a fairly light gray -- I was nervous to get such a light color, but it has been great.

We also have a Bayside slipcovered sofa from Crate and Barrel, which is the most comfortable sofa I have ever owned! The slipcover has held up well -- I have washed the seat cushions just once because the dogs kept sneaking up there. It, too, is a light color (blue and white print) but it still looks pretty good.

Here's our gray sectional
and our Bayside sofa
---
| | | |
| --- | --- | --- |
| RE: Beachy style + leather sofa = Doable? | | |
Some great ideas! Thank you :) I'm in High Point NC right now scoping out leather and slipcover ideas.

I think I can do it..so many choices!
---
| | | |
| --- | --- | --- |
| RE: Beachy style + leather sofa = Doable? | | |
I have the same decision but not white.

I've just moved to our beach house in No. California for my residence. I don't want a real beachy look because I'm tired of it and this is my real home now.

I have a white slipcovered sofa that has been a total nightmare. It is always dirty, washing it is difficult, I am so over slipcovers.

Some people come in from the beach and have lotions on their skin. This would effect any upholstery fabric, especially solids so I was thinking leather.

Would love to have a modern sand color leather but is it tough enough?

Would a harder leather be better?

How to clean up leather from oils from people sitting there?

Hollie
---
| | | |
| --- | --- | --- |
| RE: Beachy style + leather sofa = Doable? | | |
Be sure to educate yourself about leather because some types are very durable and stain resistant, while others are not. I'll attach a link that gives some information. Basically, though, the more durable, spill-resistant leathers are made from lower quality hides and their surfaces are "protected" or "corrected" (painted, stamped, or have chemicals added to enhance durabiltiy). Those leathers are cheaper and cleanable, but are not as soft. The most expensive leathers are made from high quality top grain hides and are left in a more natural state which makes them much softer, but they can stain. Sounds like you'd want a protected leather that can take more abuse. Maybe you can get a small sample of a leather you're considering and test it to see if lotions/oils stain it.
Here is a link that might be useful: Leather information
---
| | | |
| --- | --- | --- |
| RE: Beachy style + leather sofa = Doable? | | |
Well this is my quandry...I want softer leather but I need protection too....is this possible?

Hollie
---
| | | |
| --- | --- | --- |
| RE: Beachy style + leather sofa = Doable? | | |
Hollie, did you look at the "Show Me Your Cottage Decor" thread in the Gallery? There are lots of beach decor photos in there. You may find inspiration not only about the sofa, but other design elements. Keep scrolling down to see all the pictures, and enjoy!
Here is a link that might be useful: Show Me Your Cottage Decor
---
| | | |
| --- | --- | --- |
| RE: Beachy style + leather sofa = Doable? | | |
Can someone please tell me what the sectional & rug manufacturer in this photo is ?
Here is a photo of my living room (all the furniture is the seller's):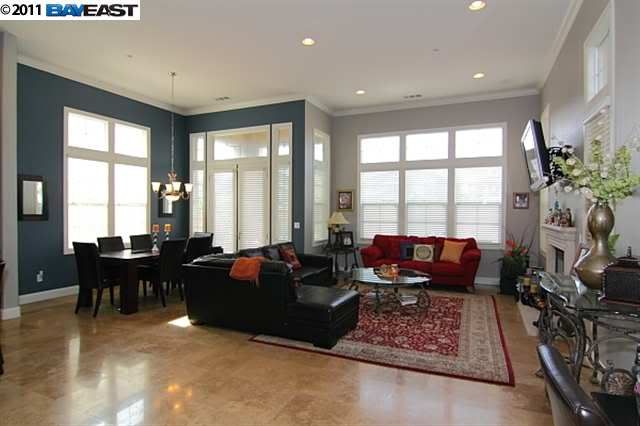 ---
| | | |
| --- | --- | --- |
| RE: Beachy style + leather sofa = Doable? | | |
Paisley- It is a custom rug by Robert le Heros that I had made through the showroom. Many rug designers let you customize size, color and design. It took 6 months so not a great option if you are in a hurry. Also the sofa style can be found in many modern furniture stores for much less $$ than I paid. It is by Roche Bobois so are the accents. You can just google white modern leather sofa, and many online stores will pull up. The lamp is from West Elm or you can get the original at DWR for much more $$$ :)
Sorry Canadianmiss for the hijack!
---
| | | |
| --- | --- | --- |
| RE: Beachy style + leather sofa = Doable? | | |
Oceanna, thanks for the link, I was surprised to see a site like that.

Now that I've moved into my cottage style home, I've had it with cottage style and in my remodel am going more modern on the interior. With such less space that my prior home I think clean lines will help me feel more uncluttered and sorted.

I like paislylover's look but don't have that much space and am going to have to layer in some cottage to make it work with the kitchen which will remain a lot of beadboard.

I'm going to check out Sunbrella type fabrics for my furniture too. Paislylover's furniture wouldn't last a summer at my beach house, too many people in shorts with suntan lotion on. Mine will have to be more funky.

Thanks though

Hollie
---
Post a Follow-Up
Please Note: Only registered members are able to post messages to this forum.
If you are a member, please log in.
If you aren't yet a member, join now!
---
Return to the Home Decorating Forum
Information about Posting
You must be logged in to post a message. Once you are logged in, a posting window will appear at the bottom of the messages. If you are not a member, please register for an account.
Please review our Rules of Play before posting.
Posting is a two-step process. Once you have composed your message, you will be taken to the preview page. You will then have a chance to review your post, make changes and upload photos.
After posting your message, you may need to refresh the forum page in order to see it.
Before posting copyrighted material, please read about Copyright and Fair Use.
We have a strict no-advertising policy!
If you would like to practice posting or uploading photos, please visit our Test forum.
If you need assistance, please Contact Us and we will be happy to help.

Learn more about in-text links on this page here