Return to the Home Decorating Forum
|
Post a Follow-Up
---
| | | |
| --- | --- | --- |
| Help Choosing Dining Table Wood Finish | | |
Posted by
malhgold
(
My Page
) on
Sun, Apr 15, 12 at 14:24
I've been thinking of converting my family room into an eating area only. We don't use the space as a family room, even though there is seating in there. I really want a large table that seats at least 10 comfortably. My DR table seats 6-8 uncomfortably. I'm leaning towards wood, but am wondering if it would look out of place to mix wood finishes with what I have in my kitchen. I mostly see dark java/espresso finishes and don't know how that would look with the light rift cut oak island. The room is attached to the kitchen and I consider it as one space. Would you mix a different color/species of wood with the kitchen?

Kitchen:

Would you consider any of these?
Basque Java Crate and Barrel(also come in a honey color)

Big Sur Crate and Barrel


Or I was going to try and get DH to make something like this:

Thanks!
---
Follow-Up Postings:
| | | |
| --- | --- | --- |
| RE: Help Choosing Dining Table Wood Finish | | |
Didn't your room used to be an eating area only? I'm just curious why your family does not use the area. I like what you have now, but I also like the last table, which would be inexpensive and easy to make.
Dee
---
| | | |
| --- | --- | --- |
| RE: Help Choosing Dining Table Wood Finish | | |
How often do you need to seat 10? What is your every day use of the space?

The reason I ask is that if you don't often need that much seating, I would look for a table with either self-storing or add-in leaves.

My thinking is that way you could have a couple of modern style wing chairs that could sit by the fireplace, and then act as head chairs when you need to seat a larger crowd. The rest of the time you still have a dual use space, but not limited as it is now to a large seating space.

Would you consider a round table instead? I could see that as a wonderful balance for all the hard angles in the space. It could have leaves, too, or just be a large table if you prefer. But you still might be able to keep a couple of chairs by the fire and then use them at the round table if needed.

A chair like this, perhaps, in a more contemporary fabric, would work with either a rectangular or round table.
---
| | | |
| --- | --- | --- |
| RE: Help Choosing Dining Table Wood Finish | | |
I am envious of all that space for a big table!

What I might suggest, given what you want to use the space for, and that your husband can make things, is to have three pieces...a wide (42" X 64" or so) rectangular table that seats six to eight comfortably, crosswise the way your table is now, and then a pair of demi-lunes (in this case, 42" X 21" each) that can sit together as a round game or library table in front of the fireplace. When you are feeding more people, the long table could be rotated to sit lengthwise, and the half-rounds separated and added to the ends.

And if you were having a party, the half-rounds could go against the wall, and allow people to move about.
---
| | | |
| --- | --- | --- |
| RE: Help Choosing Dining Table Wood Finish | | |
I was going to suggest the same thing as Les...having two chairs flank the fireplace, and then a larger table where you can pull up more chairs. Love the idea of a round table, and love the demi-lune idea as well. You have a wonderful space, nice to have the option to use it for multiple functions.
---
| | | |
| --- | --- | --- |
| RE: Help Choosing Dining Table Wood Finish | | |
Still working on this. Do you like any of these?

48"X78"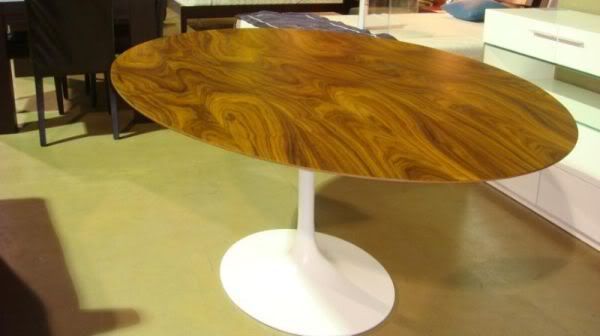 48" round w/one leaf extends to 68"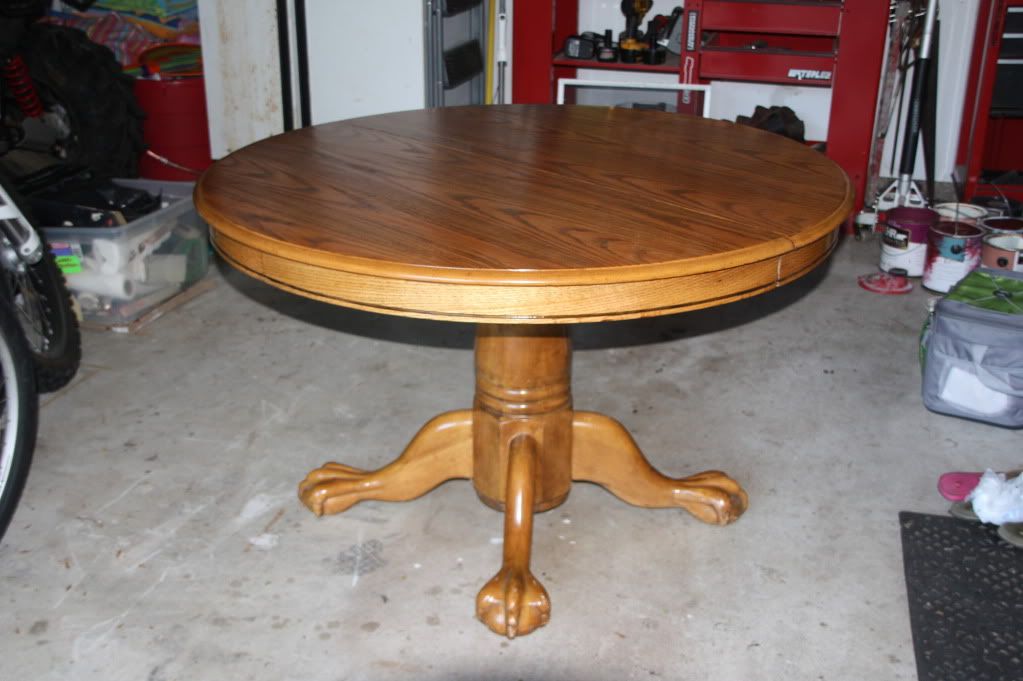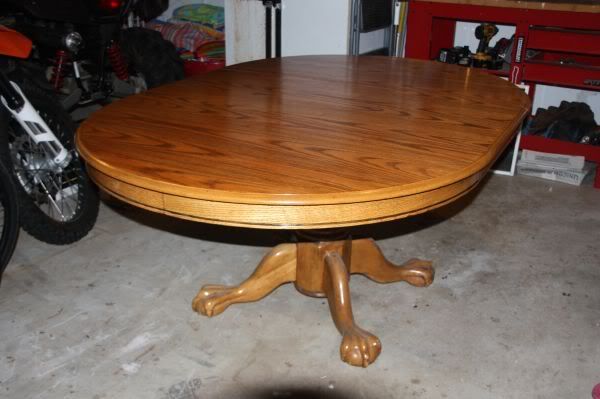 Pine: 84"X40" extends to 124" w/2 20" leaves on ends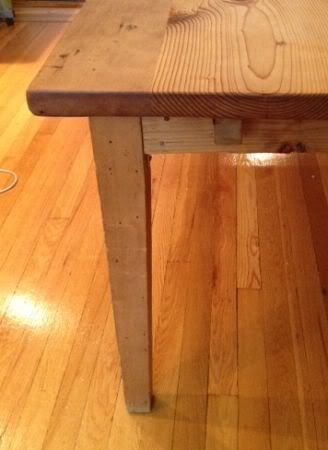 ---
Post a Follow-Up
Please Note: Only registered members are able to post messages to this forum.
If you are a member, please log in.
If you aren't yet a member, join now!
---
Return to the Home Decorating Forum
Information about Posting
You must be logged in to post a message. Once you are logged in, a posting window will appear at the bottom of the messages. If you are not a member, please register for an account.
Please review our Rules of Play before posting.
Posting is a two-step process. Once you have composed your message, you will be taken to the preview page. You will then have a chance to review your post, make changes and upload photos.
After posting your message, you may need to refresh the forum page in order to see it.
Before posting copyrighted material, please read about Copyright and Fair Use.
We have a strict no-advertising policy!
If you would like to practice posting or uploading photos, please visit our Test forum.
If you need assistance, please Contact Us and we will be happy to help.

Learn more about in-text links on this page here