Return to the Home Decorating & Design Forum
|
Post a Follow-Up
---
| | | |
| --- | --- | --- |
| Is this fabric too contemporary for the sofa | | |
Posted by
bbstx
(
My Page
) on
Tue, Apr 15, 14 at 11:09
I have found what I thought was the perfect fabric for sofa pillows. It is a Duralee fabric. It is embroidered concentric squares on a linen background. The squares are gray, mocha, aqua, mocha, and the little one in the center is kind of a yellow-green. You can see the colors much better on the Duralee site linked below.

A friend came by while I had the swatch draped on the sofa. She said it was (a) too busy for a sofa with a tufted back, and (b) too contemporary for the room.

The LR has an oushak rug in shades of cream, aqua, and brown, a chestnut leather club chair, and a wing chair in a hunt toile, and the gray velvet chesterfield sofa. (cocktail table, lamps, and end tables TBD)

Sofa and swatch:

This shows the wing chair fabric with the sofa and swatch:

I am not averse to a bit of contemporary in a traditional room. I think it keeps it from being too staid. (I really really want the Strut Console for my very traditional dining room but none of the colors work for me.)
What is the opinion of the community? Am I trying to hard to shoehorn this fabric into my room because the colors work so well? Is the fabric too contemporary or busy for the sofa? Should I keep trying?
Here is a link that might be useful: Duralee fabric
---
Follow-Up Postings:
| | | |
| --- | --- | --- |
| RE: Is this fabric too contemporary for the sofa | | |
I don't think it's too modern or too busy, but I like a bit of modern mixed into a traditional setting, and I like patterns.
What does concern me is the compatibility of the geometric pattern with the tufting. That and the suitability of an embroidered fabric for a tufted piece. IMO you'll be asking for trouble from a wear standpoint if you use it.
I'm thinking you might save the Duralee fabric for pillows and use a solid velvet type fabric as shown for the tufted sofa.
---
| | | |
| --- | --- | --- |
| RE: Is this fabric too contemporary for the sofa | | |
The colors are pretty, but I think the design of concentric smaller squares competes with the tufting and round holes of the sofa.

How about something fun and unique, like shearling pillows? I've got two in cream and I love them on my tufted sofa and on the chairs.

Or this Ralph Lauren one in Taupe, darker, in the link?

Cream/Etsy
Here is a link that might be useful: Ralph Lauren Taupe Shearling Pillow
---
| | | |
| --- | --- | --- |
| RE: Is this fabric too contemporary for the sofa | | |
| | | |
| --- | --- | --- |
| RE: Is this fabric too contemporary for the sofa | | |
Marji, I have re-read my post and I can see I wasn't clear in my explanation. The embroidered fabric is not for recovering the sofa. I am contemplating it for accent pillows on the sofa.

Tib, although the examples you posted are lovely, I can't do the fuzzy-furry stuff. I would spend all my time "grooming" it. Also, I'm in the South. I think it would look too hot for most of the year (I'm already concerned about buying a velvet sofa, and that is just nap, not full-fledged fur.)
---
| | | |
| --- | --- | --- |
| RE: Is this fabric too contemporary for the sofa | | |
I love the colors of the chair and sofa, and especially the tufted design. I probably would go with some pillows that pick up the blue/aqua from the chair.
While I like a contemporary fabric with the toile, I'd probably not go with squares because the shape is too similar to the tufting shape. Rather, I'd pick more flowy shapes or straight lines.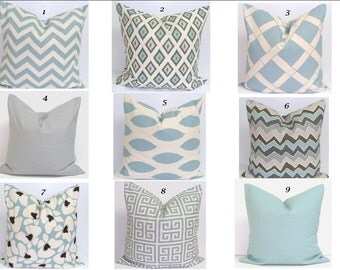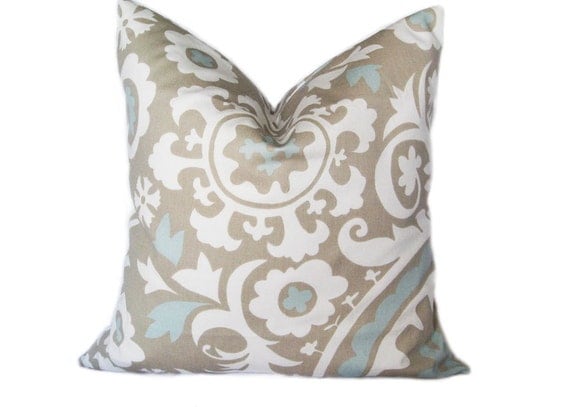 This post was edited by nosoccermom on Tue, Apr 15, 14 at 14:35
---
| | | |
| --- | --- | --- |
| RE: Is this fabric too contemporary for the sofa | | |
| | | |
| --- | --- | --- |
| RE: Is this fabric too contemporary for the sofa | | |
Possibly a simple stripe would be best. Your selected fabric, though attractive, doesn't complement your existing selections in my opinion.
---
| | | |
| --- | --- | --- |
| RE: Is this fabric too contemporary for the sofa | | |
| | | |
| --- | --- | --- |
| RE: Is this fabric too contemporary for the sofa | | |
I love the fabric, but the tuft reads as a pattern. And when mixing patterns, they need to be different types and/or a different scale. The fabric you chose looks like squares that are the same scale of the "circle pattern" on your sofa.

I do agree, bring in some contemporary. A very wise man (Pal, are you reading?) once said that rooms are more interesting if you throw 30% modern in a traditional rooms and vice versa.
---
| | | |
| --- | --- | --- |
| RE: Is this fabric too contemporary for the sofa | | |
beverly27, love the stripe. What is the source?

Suero, I really like the squares on the diagonal. They don't seem to fight the tufting as much since both are now oriented similarly.

What about a nice leopard print like Kravet's Tetouan in Calm

---
| | | |
| --- | --- | --- |
| RE: Is this fabric too contemporary for the sofa | | |
That leopard print is to die for!
---
| | | |
| --- | --- | --- |
| RE: Is this fabric too contemporary for the sofa | | |
I'm a sucker for leopard; love the colorway
---
| | | |
| --- | --- | --- |
| RE: Is this fabric too contemporary for the sofa | | |
My Mom has the leopard you show, and it really is a great fabric. I think it would work really well with your other choices.
---
| | | |
| --- | --- | --- |
| RE: Is this fabric too contemporary for the sofa | | |
Well, since everyone seems to have strong opinions....so do I (smile).

I think it's beautiful. You saw it. It caught your eye. You chose it. You obviously have good taste. Trust your gut and quit worrying about what other people think. Who's gonna live with it day in and day out?

When you wake up in the AM and walk into that room, will it make YOU feel happy? Quit staring at it, drap it over a pillow and stick it where you want it and just glance at it here and there. Or sit down and lean on it. Whatever your use is for that room, live with it for a few days and see how you feel about it. Screw what we think...lol.

But since you asked......

I don't think that the fabric pattern is similar to the tufting. The tufting looks diamond-shaped. The fabric pattern is square-ish. I think they offset each other, visually. And remember, they will be propped up in the corners, at an angle (maybe one in the middle, but you get my drift,I hope). I don't like shifting the pattern diagonally. I think that makes diamonds to diamonds. As well, you waste a lot of fabric that way.

Someone said to pick something with the same colors as your chair. The fabric IS the same color...if you click the link to the fabric site. And it's absolutely gorgeous and sumptious. I love that it has texture. I think that it plays off the softness/smoothness of the sofa.

And it goes perfectly with the chair without looking 'matchy matchy'. To me, it looks 'designer-like'. And I watch a lot of those designer shows. Half the time, I hate what they do because everything is just too deliberately mismatched. Yet the other other half of the time, things just click. You ever watch this chick called Candice on HGTV?

I don't if she's on anymore but she had that same sort of style and I think you have it right. Like she would have all these odd patterns but when put all together, it just homogized.

So I think, most important, is the big picture. You took great pains to describe the rug, other chair, etc.....so I think that matters. The pattern on the rug may clash. So can you post more pics? At least, for me, that would help me visualize the room as a whole.

Now....I have to say this. I've no experience in custom-made pillows. I know I dream of buying them but they cost $30/ea. or more. Two would be a week's worth of groceries for me....lol. In fact, it makes me want to go into the pillow making business. Seriously. I can sew. I should go for it !!

But I digress. What I meant was, I can't afford to buy expensive pillows so I'm not sure how that works. I buy 'temporary' pillows and when they get smushed, stained, or I tire of them....I get new ones. This allows me to change up my room using accessories, some of them being pillows.

However, I LIVE in my living room. So it gets everday wear. Most likely this isn't your everyday from morning till nite room. IOW, I don't have a den. It's just me and I have a small cottage so when I have guests, we are all in my LR, so it's prone to get stained, dirty, etc.

I guess my point is - I'm no expert with your style of decorating...as much as I love it (I'm shabby chic beach cottage). But if I WERE to invest in long-term pillows, I would absolutely choose that fabric. And I've been told I have good taste and eye for design (lol).

bonnie
---
| | | |
| --- | --- | --- |
| RE: Is this fabric too contemporary for the sofa | | |
deleted duplicate post...
This post was edited by brit5467 on Wed, Apr 16, 14 at 0:19
---
Post a Follow-Up
Please Note: Only registered members are able to post messages to this forum.
If you are a member, please log in.
If you aren't yet a member, join now!
---
Return to the Home Decorating & Design Forum
Information about Posting
You must be logged in to post a message. Once you are logged in, a posting window will appear at the bottom of the messages. If you are not a member, please register for an account.
Please review our Rules of Play before posting.
Posting is a two-step process. Once you have composed your message, you will be taken to the preview page. You will then have a chance to review your post, make changes and upload photos.
After posting your message, you may need to refresh the forum page in order to see it.
Before posting copyrighted material, please read about Copyright and Fair Use.
We have a strict no-advertising policy!
If you would like to practice posting or uploading photos, please visit our Test forum.
If you need assistance, please Contact Us and we will be happy to help.

Learn more about in-text links on this page here