Return to the Home Decorating Forum
|
Post a Follow-Up
---
| | | |
| --- | --- | --- |
| windows- grids or no grids??? | | |
Posted by
kam207
(
My Page
) on
Thu, Apr 29, 10 at 9:21
We are about to replace 3 large windows in our home. (Marvin Infinity) One window is a bay. Our home was built in 1979- a colonial. The exterior trim in brown. The downstairs interior trim is chesnut brown, and the upstairs interior trim is white.

Should the windows be with our without grids?? Would love your opinion. Oh yes- the grids are available with one color on the exterior, and another color on the interior for the upper windows.
Thanks!!
---
Follow-Up Postings:
| | | |
| --- | --- | --- |
| RE: windows- grids or no grids??? | | |
Are the grids inside or outside? Have you seen them up close and personal?

I had this huge dilemma a couple of years ago. We replaced all of our windows and went w/ wood (Jeld-Wen), b/c of the price point, we originally had the grids that popped in and I knew that I didn't want them between the panes. We have an old house and so I thought, for sure, grids. But then we got the first couple of windows and the grids were really cheap, so we went w/out the grids on the rest of them and you know, I like it now. I don't really think it matters. If you're a purist, maybe, but I'm not and I don't miss them and in fact, they would've gotten in the way of our view, which is more important to me.

However, having said that, I'd match what was in the rest of the house, grid wise. The bay, now maybe w/ grids, b/c I can't really picture a bay w/out grids, but I'm sure someone will offer an opinion on what it would look like to have one bay w/ grids and the rest w/out.
---
| | | |
| --- | --- | --- |
| RE: windows- grids or no grids??? | | |
Depends on the style of the house. Is it a Colonial with traditional details & materials? Go with the grids. Or is it just a two storey home, more contemporary in looks? Might look better without the grids.
---
| | | |
| --- | --- | --- |
| RE: windows- grids or no grids??? | | |
I agree with AWM if it is a colonial I would totally go with the grids as it will suit the house nicely. I like grids personally as they just add a little something special to a window.
---
| | | |
| --- | --- | --- |
| RE: windows- grids or no grids??? | | |
A look I like on traditional or colonial homes is "6 over". the grids are only on the upper 1/2 of window. Kind of best of both worlds.
---
| | | |
| --- | --- | --- |
| RE: windows- grids or no grids??? | | |
Grids but inside of the windows (between glass) so you do not have to clean between them. :)
---
| | | |
| --- | --- | --- |
| RE: windows- grids or no grids??? | | |
I just ordered my windows for a cottage/craftman 2 story and i ordered them in the windows but only on the upper sash area. I don't like looking out a window that has the grids - but I felt my house needed them.
---
| | | |
| --- | --- | --- |
| RE: windows- grids or no grids??? | | |
Kam

Given the expense of new Marvin's - I would rec following the pattern/style on the existing windows - otherwise it will take away from the exterior of the home.

Good luck
---
| | | |
| --- | --- | --- |
| RE: windows- grids or no grids??? | | |
Grids unless you have a modern hosue.On my street of older homes( 1923 and a couple of 40s you can spot replacement windows a mile away- no grids.
---
| | | |
| --- | --- | --- |
| RE: windows- grids or no grids??? | | |
Well, thanks for the advice, but I'm still confused.
AWM- what did you mean by "traditional details and materials?" I've been driving around looking at other homes, and it seems like most new builds have them. All of our current windows are the casement style, no grids, but we are replacing the 3 from windows at once. I wonder if grids would someday look outdated on our home?
---
| | | |
| --- | --- | --- |
| RE: windows- grids or no grids??? | | |
To me, divided panes say "colonial". I would check the sturdiness of the inserts. I had a house with wood inserts and I had a lot of breakage.
---
| | | |
| --- | --- | --- |
| RE: windows- grids or no grids??? | | |
I have a "center hall colonial" and we decided to forgo the grids when we replaced the windows about 5 or so years ago. While I don't think my house looks like a "traditional" CHC, I wish I had gone with the "6 over" as suggested above. At the time, the window place didn't even suggest that, so it wasn't on my radar. My windows are pretty big and I just feel like they're missing something. I can still do the "snap ins" but I'm not sure I like the way they look.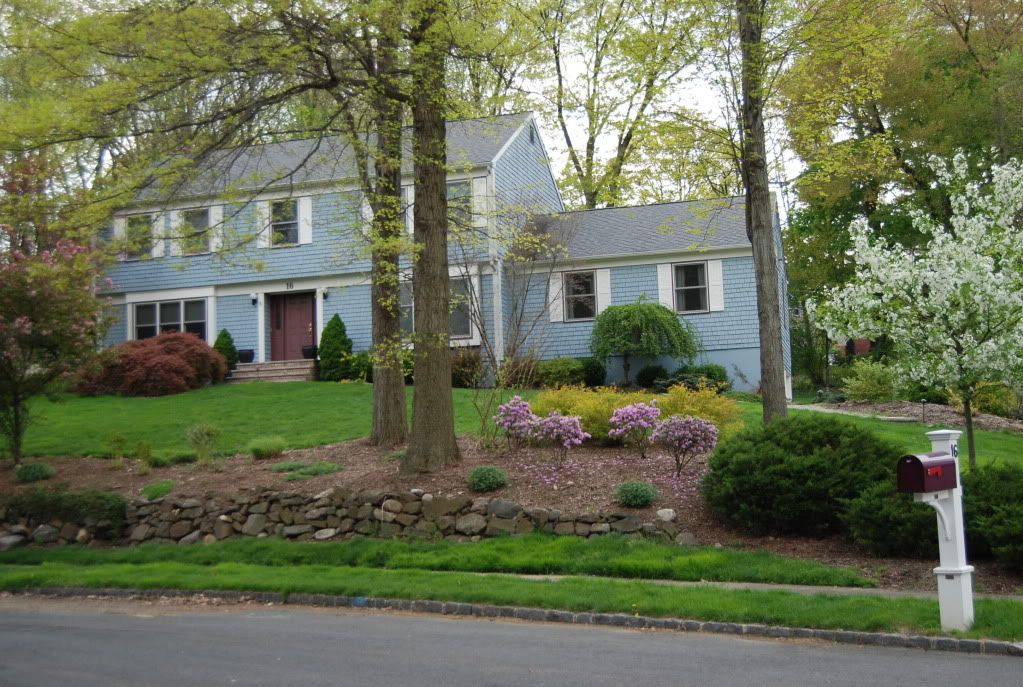 ---
| | | |
| --- | --- | --- |
| RE: windows- grids or no grids??? | | |
Without seeing a picture, I would say that generally speaking a Colonial should have grilles.
---
| | | |
| --- | --- | --- |
| RE: windows- grids or no grids??? | | |
I like the grids typically. My old house in Georgia was a colonial with three dormers and it had the grilles.

Just my two cents.
Amy
---
| | | |
| --- | --- | --- |
| RE: windows- grids or no grids??? | | |
Kam
I think posting a pic of your home & identifying which windows are being replaced would be helpful
---
| | | |
| --- | --- | --- |
| RE: windows- grids or no grids??? | | |
I found a shot of my colonial with the grids.... I have since moved. You know it looks almost like it is in the same area as yours Malhold...
Hope this helps!
Amy
---
| | | |
| --- | --- | --- |
| RE: windows- grids or no grids??? | | |
We have Marvin windows and a colonial style home. We went with the "simulated divided light with spacer bar". Here's a cross section photo of this style. The interior is quality unfinished wood or primed wood, and the exterior is clad aluminum in your choice of color. The divided lights are permanently applied to the inside and outside of the window and there is a spacer bar in between the double layer of glass so that it really looks like true divided lights. True divided lights, like in antique houses, consists of individual small panes held together by the grid work of the window frame. Did I explain this okay so you know what I mean?
WE LOVE OUR MARVIN simulated divided light windows!!! They tilt so they are easy to clean. Sure you have to clean each pane individually instead of removing a grid and having the whole window to clean in one shot. But I think the look is worth it. My experience with the removable grids is that they are flimsy and they don't look real (well, they aren't real divided lights). Marvin's simulated divided lights look pretty darn authentic.
When we first built this house we did not have grids and I always hated those windows. The house looked like it wasn't quite right, especially from the exterior, because the windows didn't fit the colonial style. As others have said, maybe you can post a photo of your home and people can "vote".
I'm including a photo of our home's exterior. And also an interior shot of the window. Good luck with your decisions.
P.S. You can order Marvin's in any configuration. Divided lights on top window, none on bottom, etc. Also we got the low e option so our furniture doesn't get bleached out. They don't look different than regular windows, but the low e really works in keeping out the ultraviolet rays.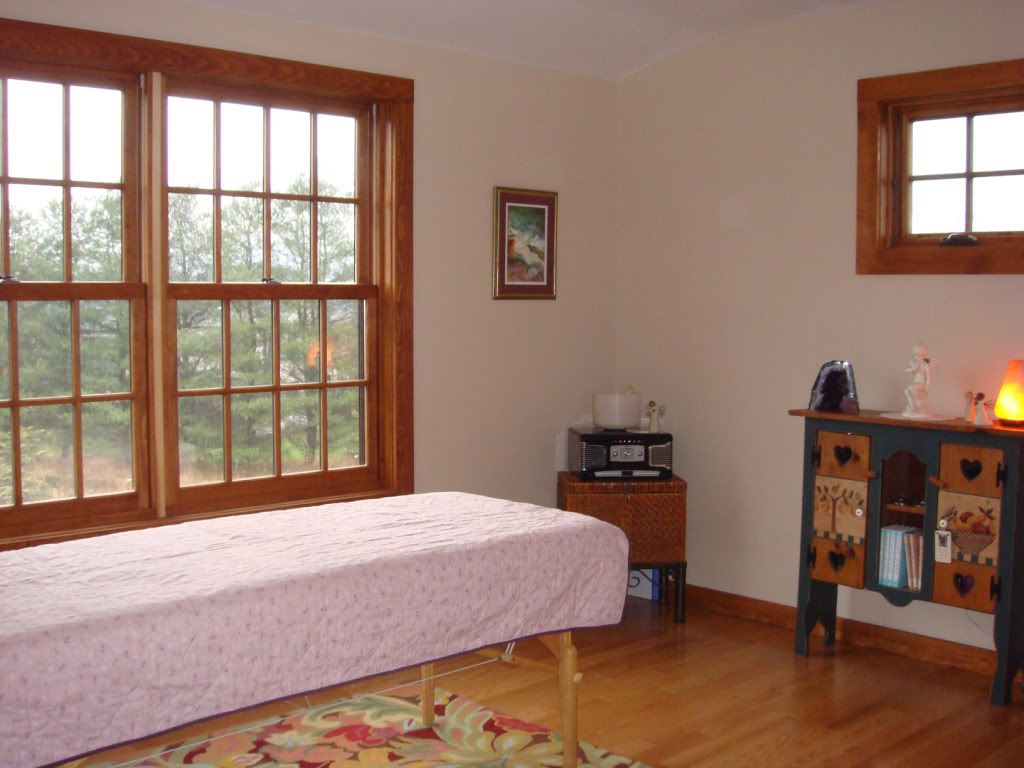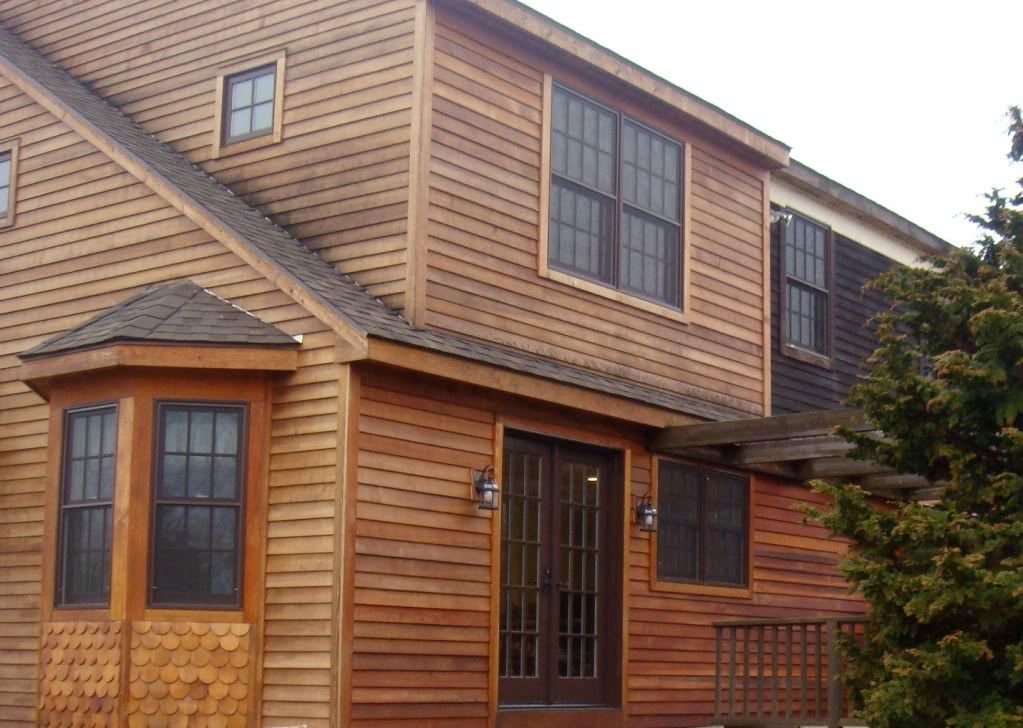 ---
| | | |
| --- | --- | --- |
| RE: windows- grids or no grids??? | | |
The choice should be a no brainer - grids of course. A colonial home looks undressed unless it has grids. Great window choice, BTW. We love our Marvins.
---
| | | |
| --- | --- | --- |
| RE: windows- grids or no grids??? | | |
Marvins here, too, with grids just on top (except on sliders). I know that is more cottagey than colonial, but we like the better view.
---
| | | |
| --- | --- | --- |
| RE: windows- grids or no grids??? | | |
When we moved into our colonial almost 9 years ago, the windows did not have grids. I always felt that the windows looked naked, or 'undressed' as nanabella put it. When we replaced windows, we put in ones with grids....the house now looks complete - it had definitely looked as if something was missing. We had considered grids just on the top half of the window because we were afraid that we'd dislike looking out of the window, but we feel that the grids actually enhance the view from inside.
We've since replaced the columns and the front door, but you can see the new windows here.
Helene
---
Post a Follow-Up
Please Note: Only registered members are able to post messages to this forum.
If you are a member, please log in.
If you aren't yet a member, join now!
---
Return to the Home Decorating Forum
Information about Posting
You must be logged in to post a message. Once you are logged in, a posting window will appear at the bottom of the messages. If you are not a member, please register for an account.
Please review our Rules of Play before posting.
Posting is a two-step process. Once you have composed your message, you will be taken to the preview page. You will then have a chance to review your post, make changes and upload photos.
After posting your message, you may need to refresh the forum page in order to see it.
Before posting copyrighted material, please read about Copyright and Fair Use.
We have a strict no-advertising policy!
If you would like to practice posting or uploading photos, please visit our Test forum.
If you need assistance, please Contact Us and we will be happy to help.

Learn more about in-text links on this page here