Return to the Home Decorating Forum
|
Post a Follow-Up
---
| | | |
| --- | --- | --- |
| My3dogs ? About your H&M sofa | | |
Posted by
denali_2007
(
My Page
) on
Mon, Mar 19, 12 at 20:35
I am searching for a new LR sofa and chair. I think it was you who has the H&M tuxedo leather sofa. I think that is the one I'm leaning towards. What chairs do you have with it? I have a Leathercraft sofa and 2 leather recliners in the FR, so I don't want leather chairs in the LR also. I'd love to know what you have.
---
Follow-Up Postings:
| | | |
| --- | --- | --- |
| RE: My3dogs ? About your H&M sofa | | |
Hi! It's not me who has the Tuxedo sofa. Mine is the Kent Chesterfield and I got it from Craigslist. This is the best pic I have of it, taken just after the eBay coffee table arrived. The two chairs that I have in there were bought for a sofa that is now in my basement; (shown in the second pic below) one is leather and the other is a Dan Carithers by Sherrill. What ties everything together IMO in the room is the rug, since the H&M sofa was an unplanned purchase that I just HAD to have.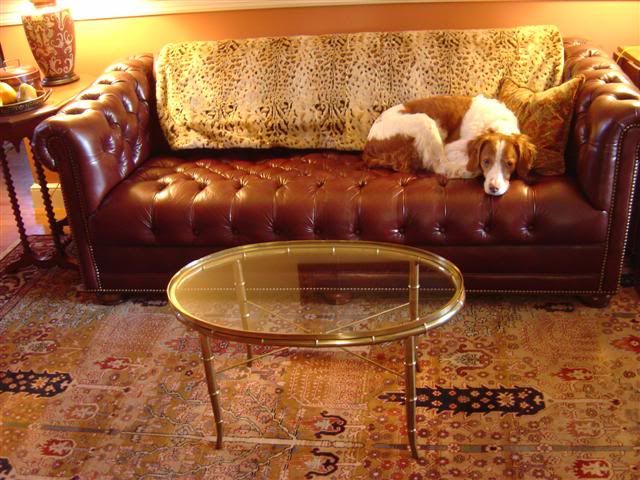 This is embarrassing, but the best pic I have of the leather chair. The pic will be 5 years old this Thursday! The other chair is impossible to photograph and have the colors come through but it's a tiny woven grayish blue and tan check which is perfect with the lighter blues in the rug. Many changes have been made since this pic was taken.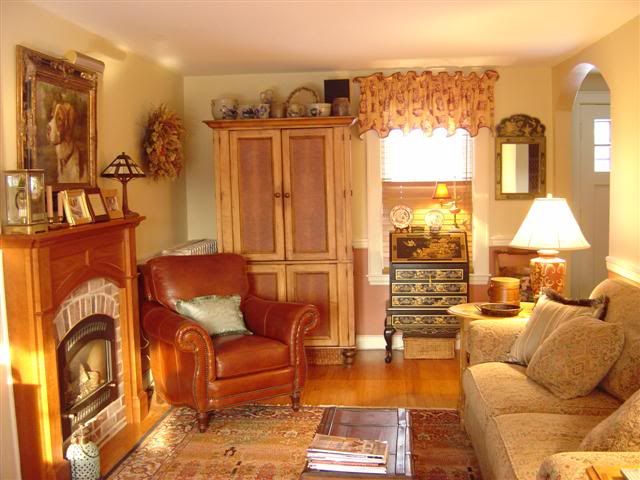 Oops - just found this attempt of trying to capture the chair colors correctly. It didn't happen.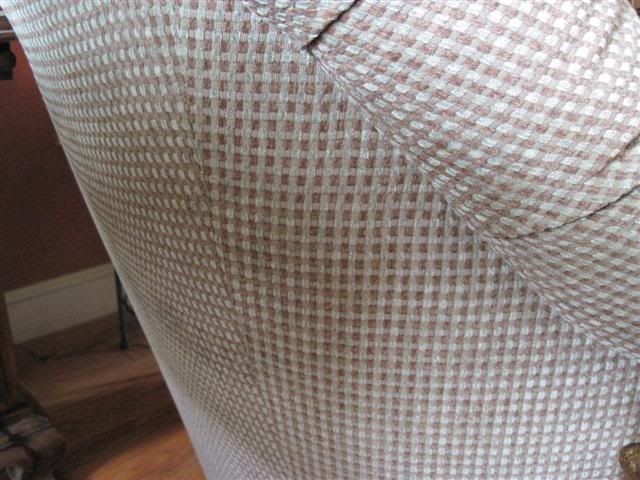 ---
| | | |
| --- | --- | --- |
| RE: My3dogs ? About your H&M sofa | | |
Thanks, my 3 dogs. That is the sofa I was thinking of. Wish I could find one on Craigslist but all we seem to have is junk. Thanks for the idea about a rug
---
| | | |
| --- | --- | --- |
| RE: My3dogs ? About your H&M sofa | | |
I wish you luck! It is a wonderful sofa that can withstand anything my dogs do to it, including wrestling. That protected leather is like iron.

I am in Maine, and got this in NH, from a couple who were moving to Switzerland and selling the contents of their home. I only offered $1000, and after they didn't get what they hoped for, they emailed me weeks later and said that they knew how much I liked it, and it was mine. A friend and I drove down with his trailer and hauled it back!
---
Post a Follow-Up
Please Note: Only registered members are able to post messages to this forum.
If you are a member, please log in.
If you aren't yet a member, join now!
---
Return to the Home Decorating Forum
---
Instructions