Return to the Home Decorating Forum
|
Post a Follow-Up
---
| | | |
| --- | --- | --- |
| Painting Master Bath to Sell House | | |
Posted by
parkejo
(
My Page
) on
Fri, Mar 2, 12 at 13:08
We are about 2 months before we put our house on the market and have a list of things that need done around the house. More that one room needs painting so I will start with the first one. Before we found out we were moving I was going to paint it a light blue and had already bought paint but with kids never got to it. I have a laundry room just off the master that is 50% darker blue with white beadboard. Now I am wondering if blue would put off potential buyers. Currently our master bedroom is a sage green. Would a tan be better? We have darker cherry cabinets with a light tan with a little veining cultured marble for the shower, whirlpool tub surround and countertop.
---
Follow-Up Postings:
| | | |
| --- | --- | --- |
| RE: Painting Master Bath to Sell House | | |
I love blue and it should go well with the cherry and surroundings (paint a sample board first). I think the key here is that you want a fresh paint job to show your house. So use the paint you have. If the sage green is too worn to show with the house, and if the color is fine with your furnishings (assuming you will show the house while still living there), it will be easier to paint just one coat of the same color, than to switch to a new color that will require at least two coats. Make the rooms look good, but don't do more than you have to. You can't anticipate that a buyer will prefer tan to sage, or vice versa.
---
| | | |
| --- | --- | --- |
| RE: Painting Master Bath to Sell House | | |
You want the color in the two rooms to flow together. Painting both rooms blue is too much of a statement, IMO. And it depends on the shade of blue. Your idea of a pretty blue may be quite different from that of your potential buyer.

If you are painting for the purpose of selling the house, I would stick with neutral colors. There are websites that list the most popular Ben Moore, Sherwin Williams, etc. paint colors.
---
| | | |
| --- | --- | --- |
| RE: Painting Master Bath to Sell House | | |
I agree with graywings. You will need to appeal to everyone.

Good luck!
Amy
---
| | | |
| --- | --- | --- |
| RE: Painting Master Bath to Sell House | | |
I think continuing the sage green in the bath is your safest choice, it will make it look part of the master. Sage is closer to neutral than a blue. Keep accessories white or neutral. Lots of fluffy white towels, white soap in a glass jar, etc.
---
| | | |
| --- | --- | --- |
| RE: Painting Master Bath to Sell House | | |
It sounds like going neutral would appeal to more buyers. I can always bring the blue paint to the next house. I was thinking either SW Macademia or Softer Tan, on the same strip. I have to paint the dining room and bonus room (has been a play room over the garage). I have Tobacco Road in my kitchen, great room and upstairs and downstairs hallways. Tobacco Road seemed not the right shade of tan.
Here is a link that might be useful: Around the tub
---
| | | |
| --- | --- | --- |
| RE: Painting Master Bath to Sell House | | |
Either a soft sage or a tan color would be better than the blue. It really should be a neutral color for showing.
---
| | | |
| --- | --- | --- |
| RE: Painting Master Bath to Sell House | | |
You might consider consulting your realtor before you put alot of work into painting. Realtors have a pulse on what buyers expect, and can help you prioritize the work that's needed in your house to ensure it shows it's best.

With so many people in to decorating these days, I'm not convinced that you have to paint it at all.
---
| | | |
| --- | --- | --- |
| RE: Painting Master Bath to Sell House | | |
We just put an offer on a house in Florida where every room, plus the exterior needs to be painted. The house is painted blue outside and both bathrooms are blue. I was planning to come here for help after we close for advice.

Just wanted to reassure you that people do buy homes with colors.

Blue, blue and more blue......

Master bath - Blue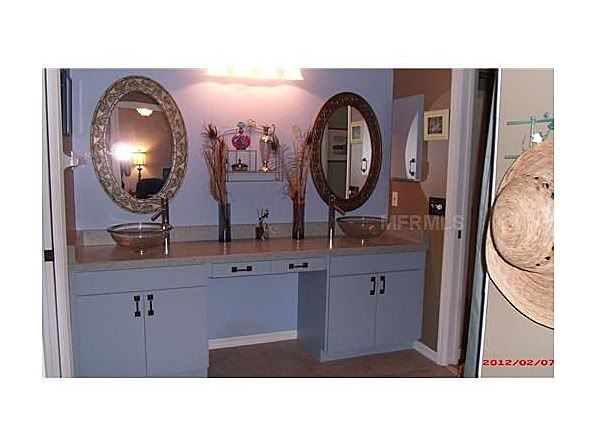 Guest Bath - Blue
Patio - Blue

Exterior - Blue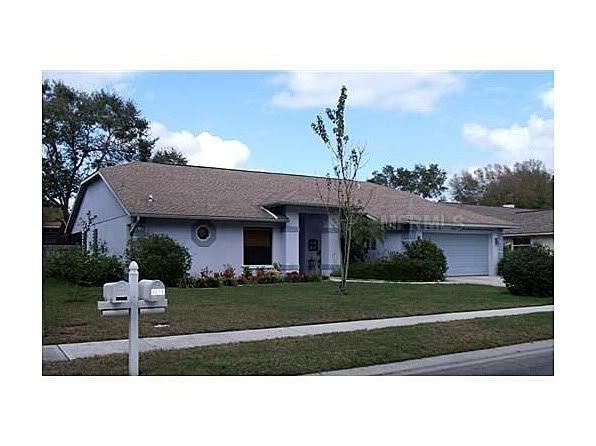 Do whatever is easiest and cheapest for you.
Jane
---
Post a Follow-Up
Please Note: Only registered members are able to post messages to this forum.
If you are a member, please log in.
If you aren't yet a member, join now!
---
Return to the Home Decorating Forum
Information about Posting
You must be logged in to post a message. Once you are logged in, a posting window will appear at the bottom of the messages. If you are not a member, please register for an account.
Please review our Rules of Play before posting.
Posting is a two-step process. Once you have composed your message, you will be taken to the preview page. You will then have a chance to review your post, make changes and upload photos.
After posting your message, you may need to refresh the forum page in order to see it.
Before posting copyrighted material, please read about Copyright and Fair Use.
We have a strict no-advertising policy!
If you would like to practice posting or uploading photos, please visit our Test forum.
If you need assistance, please Contact Us and we will be happy to help.

Learn more about in-text links on this page here