Return to the Home Decorating Forum
|
Post a Follow-Up
---
| | | |
| --- | --- | --- |
| CL tip of the day . . . | | |
Posted by
jakabedy
(
My Page
) on
Thu, Mar 15, 12 at 10:33
1) Make sure to obscure view of the item for sale when taking the photograph.
Here is a link that might be useful: Blue leather office chair
---
Follow-Up Postings:
| | | |
| --- | --- | --- |
| RE: CL tip of the day . . . | | |
That is too funny!
I have been searching Cl for the first time ever this week and I am astounded at the enormous amount of ugly furniture that people want a fortune for.. but is always called gorgeous, breathtaking, beautiful, stunning, top of the line, amazing....

And those who don't have a picture. Do they really think their description will make me call?

And, what is up with the $1 thing? It's not priced a dollar...

I did find one item I really wanted, I'm looking for a queen headboard to paint, but it was gone. Now, I keep looking for something similar. I wanted that piece!
Here it is, $75 and Bernhardt.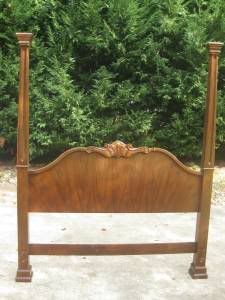 ---
| | | |
| --- | --- | --- |
| RE: CL tip of the day . . . | | |
BB, the reason for the $1 is because of the scammers; they only prey on big ticket items, so if the item is priced at more than say, $99 a lot of people will use $1 on the subject line instead of the price. Scammers won't email you for a $1 item (and usually not for less than $100) on the subject line.

It used to irritate me too, until I found this out, now I just take it in stride and don't blame the poster one iota!
---
Post a Follow-Up
Please Note: Only registered members are able to post messages to this forum.
If you are a member, please log in.
If you aren't yet a member, join now!
---
Return to the Home Decorating Forum
Information about Posting
You must be logged in to post a message. Once you are logged in, a posting window will appear at the bottom of the messages. If you are not a member, please register for an account.
Please review our Rules of Play before posting.
Posting is a two-step process. Once you have composed your message, you will be taken to the preview page. You will then have a chance to review your post, make changes and upload photos.
After posting your message, you may need to refresh the forum page in order to see it.
Before posting copyrighted material, please read about Copyright and Fair Use.
We have a strict no-advertising policy!
If you would like to practice posting or uploading photos, please visit our Test forum.
If you need assistance, please Contact Us and we will be happy to help.

Learn more about in-text links on this page here