Return to the Home Decorating Forum
|
Post a Follow-Up
---
| | | |
| --- | --- | --- |
| Calling Beekeeperswife!!! | | |
Posted by
gillylily
(
My Page
) on
Fri, Feb 17, 12 at 8:17
Hi-
Just thought you would be interested in knowing.. A friend of mine just "pinned" your kitchen on pinterest as an inspiration photo for her future kitchen reno.. Just thought you would get a kick out of it!!

Hope everything is going well for you!
---
Follow-Up Postings:
| | | |
| --- | --- | --- |
| RE: Calling Beekeeperswife!!! | | |
Hi gillylily,

Thanks for the info.

That's funny. I have found the kitchen popping up in a lot of places. It will only be "my" kitchen for around 4 more weeks. I wonder how the new owner will feel when they find it on the web?

Tell her it will be in the Summer issues of Better Homes & Gardens Special Interest publication Real-Life Kitchens & Baths. (New publication replaced another magazine)

All is well here, kinda crazy but I can't complain. Hope all is well with you too.
Here is a link that might be useful: Real-Life Kitchens & Baths
---
| | | |
| --- | --- | --- |
| RE: Calling Beekeeperswife!!! | | |
Hi Bee. I hope you will post here when the mag hits the stands! I know I would like to buy it, but I also know I'll never remember by May!

So you sold your house? I missed that news. Congratulations!

Wow, have you told the new buyers the kitchen will be published? Imagine if they didn't know and happen to read the mag and see their own kitchen in there!
---
| | | |
| --- | --- | --- |
| RE: Calling Beekeeperswife!!! | | |
jill, there's a deal on the table. And until the cash is in my hand I never actually count the deal as done.

Yes, they know it will be in the magazine. In fact when the publishing company sends out the preview copy, it will probably come to this address by default!

Thanks for the congrats. Just keep your fingers crossed that they don't run!
---
| | | |
| --- | --- | --- |
| RE: Calling Beekeeperswife!!! | | |
Bee...I just spent 20 minutes looking and cannot find your kitchen. Would you mind sharing again?

Thanks and congrats! How exciting!!
---
| | | |
| --- | --- | --- |
| RE: Calling Beekeeperswife!!! | | |
Congrats on the deal and hoping you get to and through closing smoothly. I bet the prospective owner nearly tinkled in her pants telling her family and friends her new kitchen is going to be in a magazine. ;) At least I hope she is that excited -- she should be.
---
| | | |
| --- | --- | --- |
| RE: Calling Beekeeperswife!!! | | |
I knew your kitchen was beautiful, and for sure it belongs in the mag! How is the kitchen where your moving? Congratulations on your new place and fingers crossed that all goes smooth with the sale.
---
| | | |
| --- | --- | --- |
| RE: Calling Beekeeperswife!!! | | |
aktillery, here's a reminder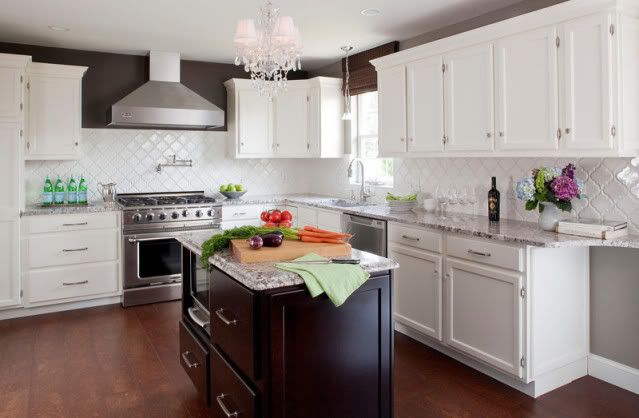 Thanks for all the well wishes. I've heard the buyers are ga-ga over everything which makes me very happy.
---
| | | |
| --- | --- | --- |
| RE: Calling Beekeeperswife!!! | | |
You said that was the feedback of someone who had seen the house recently. I was hoping that was your buyer. Your home deserves that after all you have put into it. I know how good it made me feel when I heard years later that the new owner of a previous home really appreciated all we had done, especially the landscaping. DH met them when he stopped by while on a business trip and they sent him home with a bag of apples from one of the trees we'd planted. I hope you will have that same kind of satisfaction.
---
| | | |
| --- | --- | --- |
| RE: Calling Beekeeperswife!!! | | |
Ahhh...yes!! I remember now. Soooo gorgeous! Must be hard to leave behind.

I cannot wait to see your new kitchen!
---
| | | |
| --- | --- | --- |
| RE: Calling Beekeeperswife!!! | | |
lascatx, there were competing offers. All 3 loved everything, one even wanted some furniture and artwork. Ultimately theirs was not the strongest offer. The buyers do really love it and are very excited from what I've heard.

and aktillary....I can't wait to see the new one too!
---
| | | |
| --- | --- | --- |
| RE: Calling Beekeeperswife!!! | | |
Well three is even better. Hope it all goes smoothly from here.
---
| | | |
| --- | --- | --- |
| RE: Calling Beekeeperswife!!! | | |
Hey Bee, I am so happy to hear that THREE people finally got wise! I know it was slow-going at first. Congratulations. You deserve it!

I don't have much time around here any more but I will pop in when I can and look for pics of your next house with eager anticipation!
---
Post a Follow-Up
Please Note: Only registered members are able to post messages to this forum.
If you are a member, please log in.
If you aren't yet a member, join now!
---
Return to the Home Decorating Forum
Information about Posting
You must be logged in to post a message. Once you are logged in, a posting window will appear at the bottom of the messages. If you are not a member, please register for an account.
Please review our Rules of Play before posting.
Posting is a two-step process. Once you have composed your message, you will be taken to the preview page. You will then have a chance to review your post, make changes and upload photos.
After posting your message, you may need to refresh the forum page in order to see it.
Before posting copyrighted material, please read about Copyright and Fair Use.
We have a strict no-advertising policy!
If you would like to practice posting or uploading photos, please visit our Test forum.
If you need assistance, please Contact Us and we will be happy to help.

Learn more about in-text links on this page here