Return to the Home Decorating & Design Forum
|
Post a Follow-Up
---
| | | |
| --- | --- | --- |
| What color chairs with these elements in the room? | | |
Posted by
geokid
(
My Page
) on
Sat, Jan 11, 14 at 23:05
My mom is updating her living room. Not a total redecorating, but she is finally giving up her overstuffed pull-out couch and she wants to inject some color. They currently have two recliners that were chosen for comfort rather than looks. She'd like to get matching slipcovers for these. The

house
is a classic 1920s foursquare with original oak hardwood floors and trim.

Here are the elements in her room:

Curtain Fabric - They're only on one window. The other window is a bay window with no treatments.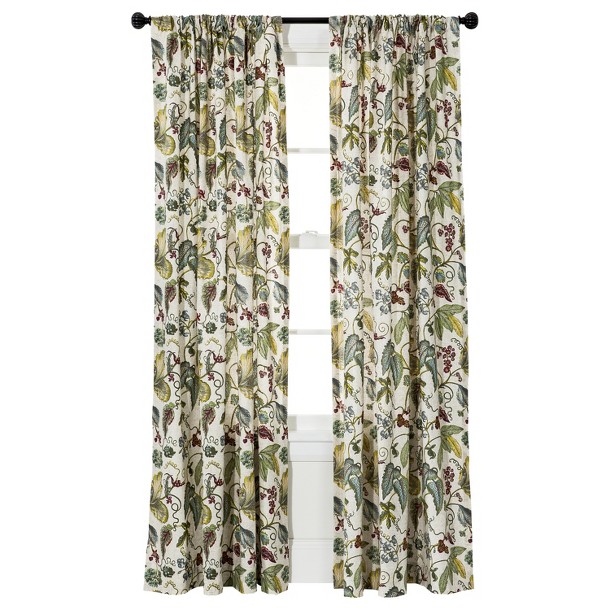 Sofa (Hasn't been purchased yet but she wants to. Her walls are also a similar color to the walls in this picture. The sofa will be in front of the window without the curtains.)

Throw pillows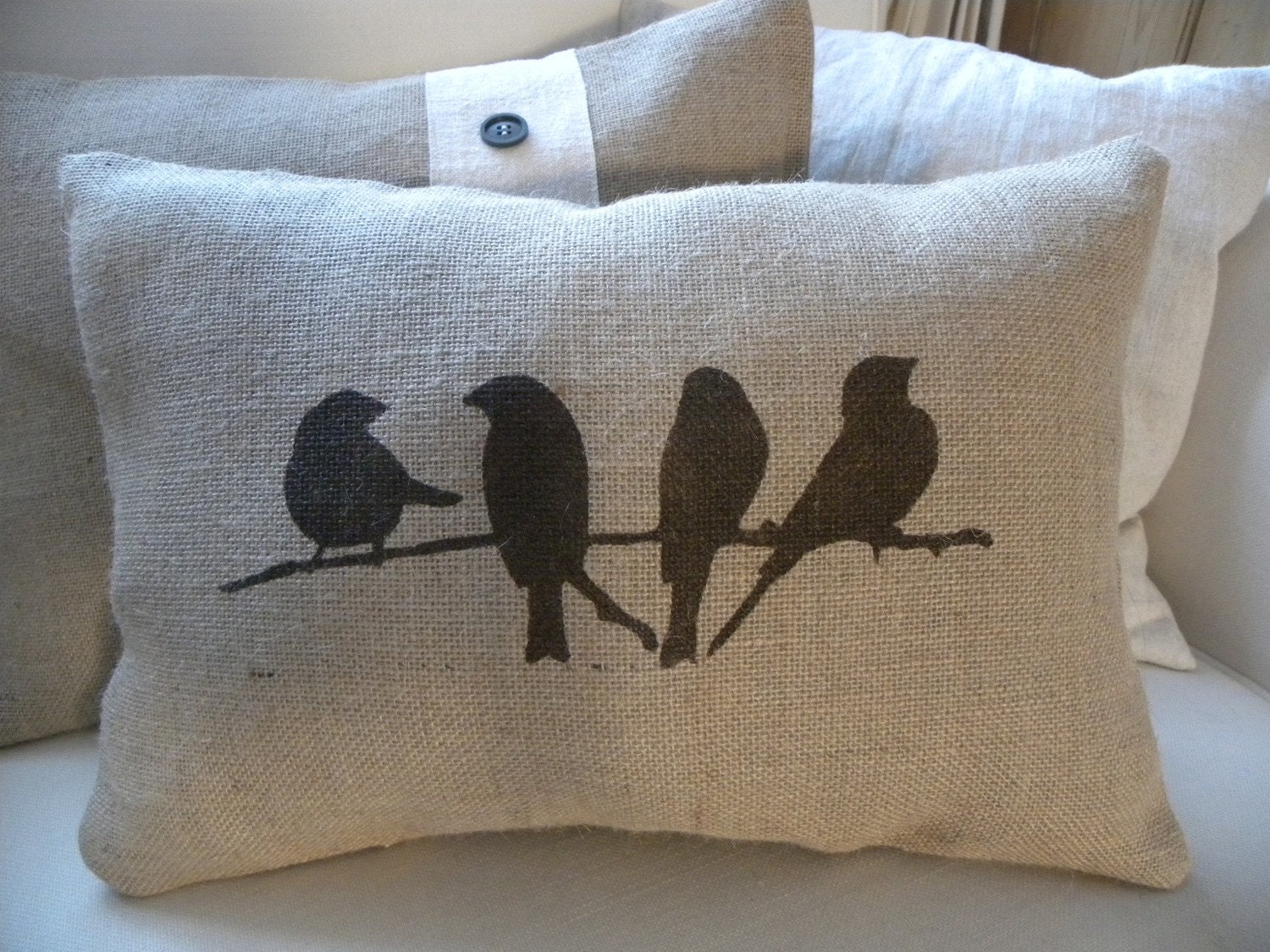 Rug - It's similar to this but with more darker elements and not as bright. It is a 5x8 and she has it overlaid on top of an 8x10 sisal rug with a black border.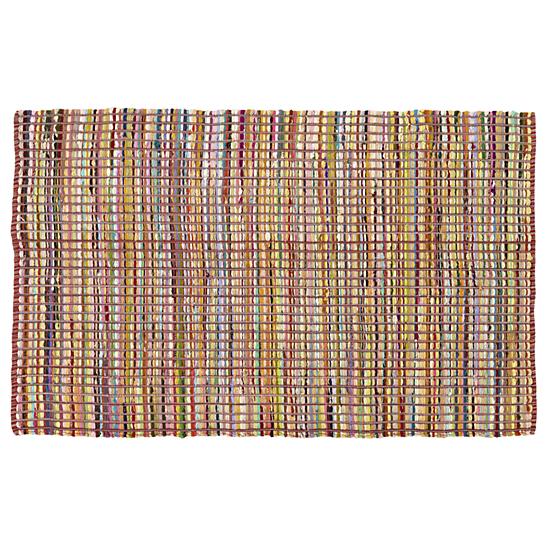 Buffet to use as a TV unit (this is a bad picture from the store). The oak in her home
is the same color as the oak in the buffet's top.

I'm thinking tan for the recliners. How about you? Or what about a dark brown? Also, do these elements all work together? It's not too late to back out of a couple items.
This post was edited by geokid on Sat, Jan 11, 14 at 23:22
---
Follow-Up Postings:
| | | |
| --- | --- | --- |
| RE: What color chairs with these elements in the room? | | |
Can the sofa be a little more of a plum red, like the curtains? (which are pretty). Does the rug work with the WT? It's hard to tell. Nice buffet.
---
| | | |
| --- | --- | --- |
| RE: What color chairs with these elements in the room? | | |
The rug does work with the WT. The picture posted is the Crate and Barrel kids version of the adult version that they no longer sell. The adult version is more muted.

The sofa comes in many different colors, but she is drawn to the red tones. She didn't know if it should be a rust red, like the pic, or a plum red, like you suggested. Either would be nice I think. Think Sarah's country farmhouse for the decor. Lots of different antiques mixed with bright colors and patterns.
---
| | | |
| --- | --- | --- |
| RE: What color chairs with these elements in the room? | | |
I like it and I am not sure that you must have the plum red, which would be lovely but this is a very "put together as we find it" look that Sarah has done, which implies it was not all done at one time although we know it probably was. I think it will be lovely. Add some bright shinies like pretty crystal, perhaps some liquor bottles all shiny and some silver trays maybe, some of which may have the silver plating worn, but shiny nonetheless. What about a cocktail table. Are we there yet? Am I getting ahead of you? this project looks very pretty, and a weathered weather vane atop the TV sideboard would add an extra element of very well done. I think what makes many of these rooms work is that one element is constant throughout whether it is the coloring of wood flooring and tables, etc, or the painted color of the furniture, but there must be an element to bring it together, perhaps the red plum sofa, red plum in the drapes and rug, and what about another rug some place in that same color or same colored pillows on the soon-to-be tan side chairs.
---
| | | |
| --- | --- | --- |
| RE: What color chairs with these elements in the room? | | |
Given that the sofa is a bold color I think if it were me, I would go with a neutral chair such a brown or beige or even cream.

I think your mom has done a lovely job. Heck, when I think back to my mom's taste I have to laugh! I think the room is going to be lovely.

Amy
---
| | | |
| --- | --- | --- |
| RE: What color chairs with these elements in the room? | | |
Probably off the chart, but I would use a chair pattern with somewhat of a ticking stripe on a neutral or very small stripe to go with the drapes. The other option would be a surprise print working with the them. I love red and wish I was bold enough to use a couch like your mom has chosen.
---
| | | |
| --- | --- | --- |
| RE: What color chairs with these elements in the room? | | |
Will the drapes be forever? They are very pretty. If so, I'd match the chairs to the palest part of the green in that leaf, or match the chairs to the background color of the drapes as in the photo below from Houzz. Since the sofa is not in front of the drapes, I think either color of red works, whatever she loves most. The one you've shown is so nice! Her home must be very inviting.
---
Post a Follow-Up
Please Note: Only registered members are able to post messages to this forum.
If you are a member, please log in.
If you aren't yet a member, join now!
---
Return to the Home Decorating & Design Forum
Information about Posting
You must be logged in to post a message. Once you are logged in, a posting window will appear at the bottom of the messages. If you are not a member, please register for an account.
Please review our Rules of Play before posting.
Posting is a two-step process. Once you have composed your message, you will be taken to the preview page. You will then have a chance to review your post, make changes and upload photos.
After posting your message, you may need to refresh the forum page in order to see it.
Before posting copyrighted material, please read about Copyright and Fair Use.
We have a strict no-advertising policy!
If you would like to practice posting or uploading photos, please visit our Test forum.
If you need assistance, please Contact Us and we will be happy to help.

Learn more about in-text links on this page here