Return to the Home Decorating Forum
|
Post a Follow-Up
---
| | | |
| --- | --- | --- |
| vintage green paint color | | |
Posted by
CRM123
(
My Page
) on
Wed, Jan 11, 12 at 14:36
Does anyone have an opinion on a paint color that would be similar to the vintage green that was used in the 30s and 40s, inside cabinets, on enamelware, etc? I keep trying to match this color and never seem to be satisfied with what comes out. I am thinking there must be a paint chip that would be similar! Thanks.
---
Follow-Up Postings:
| | | |
| --- | --- | --- |
| RE: vintage green paint color | | |
When you mention this vintage green, both a lighter and a darker version come to my mind. My house was built in 1940 and still retains remnants here and there of its original shade, which is very close to Benjamin Moore Harrisburg Green:

Benjamin Moore Van Alen Green is what I think of when I envision a lighter 30s/40s color:


Both shades are from the company's Historical Colors collection.
---
| | | |
| --- | --- | --- |
| RE: Another thought ... | | |
Here's an old English enamelware piece: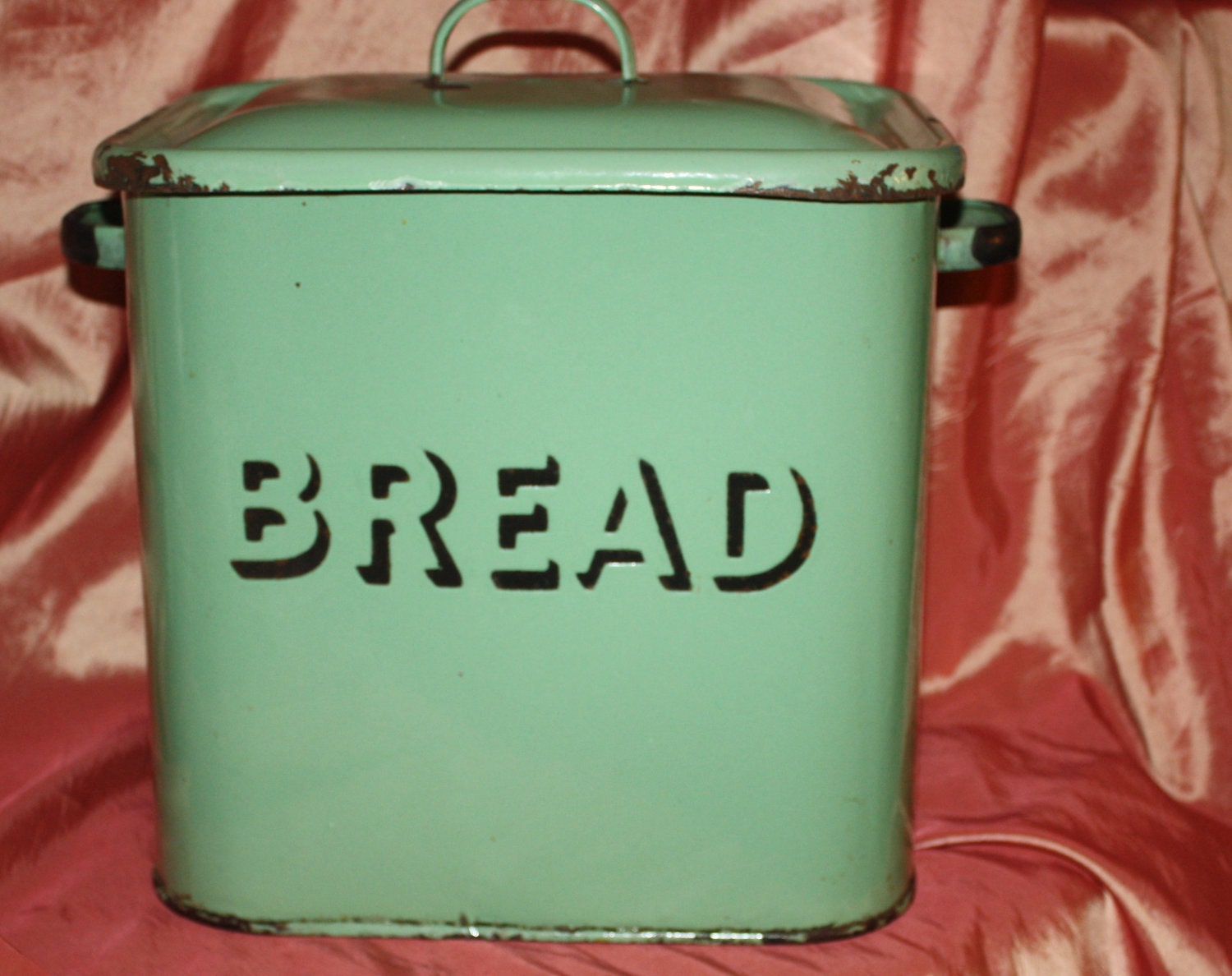 It may be a bit closer to BM Southfield Green:

Do you mind if I ask where you plan to use the sought-after color? I love these vintage greens, and it took me the longest time to arrive at just the right one for my walls but now that it's up I love it. (I used BM Guilford Green - a gray-green with a vintage feel.)
---
| | | |
| --- | --- | --- |
| RE: vintage green paint color | | |
Take a look at this lovely green kitchen painted to go with the owner's 30s jadeite collection. The paint is from a company in the NW - Miller Paint, it's called Green Glass 0751M.

I was quite tempted when I painted my kitchen, but ultimately went with a paler shade (BM Pale Vista) since mine is so small.
Here is a link that might be useful: Jadeite Jewel of a Kitchen
---
| | | |
| --- | --- | --- |
| RE: vintage green paint color | | |
I have pale jadeite pulls on the cabinets in my beach house kitchen, and painted the walls BM Daquiri Ice to match. Not sure if that's the sort of color you're looking for, but it's one idea!
---
| | | |
| --- | --- | --- |
| RE: vintage green paint color | | |
Sue - I completely agree with you - the color of Jadeite came to my mind as well as depression glass. I love that color of green that you posted Auntjen.

Here are some 1930's greens for you:

http://www.ebay.com/itm/RARE-FRENCH-VINTAGE-1930S-GREEN-SILK-METALLIC-FORTUNY-STYLE-LONG-DRESS-SIZE-8-/360413444594#ht_1450wt_883

http://www.ebay.com/itm/1930s-GREEN-DEPRESSION-GLASS-HOTEL-ASH-TRAY-PROTECTO-/160042262098#ht_749wt_924

http://www.highfallsmercantile.com/green-yelloware-turned-pitcher.html

http://www.google.com/search?hl=en&rlz=1G1GGLQ_ENUS308&q=jadeite&bav=on.2,or.r_gc.r_pw.,cf.osb&biw=1024&bih=635&um=1&ie=UTF-8&tbm=isch&source=og&sa=N&tab=wi&ei=vDMOT_7RPMTeggfo1Zm_Bw#um=1&hl=en&rlz=1G1GGLQ_ENUS308&tbm=isch&sa=1&q=jadeite+dishes&pbx=1&oq=jadeite+dishes&aq=f&aqi=g1g-m1g-S7g-mS1&aql=&gs_sm=e&gs_upl=8927l10037l0l10229l7l6l0l0l0l0l285l1097l0.4.2l6l0&bav=on.2,or.r_gc.r_pw.,cf.osb&fp=c26f42049aa21f57&biw=1024&bih=635
---
| | | |
| --- | --- | --- |
| RE: vintage green paint color | | |
Here is a link that might be useful: green
---
| | | |
| --- | --- | --- |
| RE: vintage green paint color | | |
| | | |
| --- | --- | --- |
| RE: vintage green paint color | | |
Here is a link that might be useful: greens
---
| | | |
| --- | --- | --- |
| RE: vintage green paint color | | |
My suggestion : take a piece with the green that you LOVE, to the paint store. Most can scan it, and custom tint to match.

I had it done with a color I used in my first three houses, called Incense; a deep red/burgundy with a brown undertone, rather than plum. I loved it... and the name too. Anyhoo - came out just fine being color matched :)
---
Post a Follow-Up
Please Note: Only registered members are able to post messages to this forum.
If you are a member, please log in.
If you aren't yet a member, join now!
---
Return to the Home Decorating Forum
Information about Posting
You must be logged in to post a message. Once you are logged in, a posting window will appear at the bottom of the messages. If you are not a member, please register for an account.
Please review our Rules of Play before posting.
Posting is a two-step process. Once you have composed your message, you will be taken to the preview page. You will then have a chance to review your post, make changes and upload photos.
After posting your message, you may need to refresh the forum page in order to see it.
Before posting copyrighted material, please read about Copyright and Fair Use.
We have a strict no-advertising policy!
If you would like to practice posting or uploading photos, please visit our Test forum.
If you need assistance, please Contact Us and we will be happy to help.

Learn more about in-text links on this page here