Return to the Home Decorating Forum
|
Post a Follow-Up
---
| | | |
| --- | --- | --- |
| Do you have Etsy favorites? | | |
Posted by
sueb20
(
My Page
) on
Fri, Apr 27, 12 at 15:33
I swear a similar topic has been raised here before, but even so, maybe it's worth bringing up again. I love browsing through Etsy, but it can be overwhelming. If you have shopped on Etsy, do you have any favorites?

Here are some of mine.

Sukan -- for pillows. I have one and I loooove it. Trying to talk myself into or out of (depending on the day) buying another.

Also sukanart for pillows. Have not bought one but some of them are so darn cute.

Pcotterill -- have bought 2 small paintings from her. Love them both!

Jellybeans

Vintagebytheshore

Katep

Mudgoddess
---
Follow-Up Postings:
| | | |
| --- | --- | --- |
| RE: Do you have Etsy favorites? | | |
I didn't know I needed more pillows! Those are all good ones, sueb20. I have more favorite things or searches than actual shops.

DD2 is getting ready to open an etsy shop. She has been purchasing vintage frames (paints) and either making magnetic chalkboards or fabric covered chalkboards. A few she is leaving as is if she likes them and the mirrors are interesting.
---
| | | |
| --- | --- | --- |
| RE: Do you have Etsy favorites? | | |
I've only made a couple Etsy purchases ... baby bibs and a pine cone carrot wreath. I'm thinking about ordering another wreath.

Used to buy soap from DaisyCakes when she was still doing the arts festival circuit.
Here is a link that might be useful: WestTwinCreations
---
| | | |
| --- | --- | --- |
| RE: Do you have Etsy favorites? | | |
I do! I don't have favorite stores, just favorite categories, and "favorited" items.

My favorite searches are in printmaking--woodblock prints and linocuts. Also plein air paintings, and lots of vintage stuff, although the vintage prices are higher than on eBay, I think.
---
| | | |
| --- | --- | --- |
| RE: Do you have Etsy favorites? | | |
Great timing Sue! I need some pillows...now I know what I'll do tonight.

Beth P.
---
| | | |
| --- | --- | --- |
| RE: Do you have Etsy favorites? | | |
I know this is an old thread, but I have just fallen in love with etsy! I guess it took me long enough. I feel terribly stupid, but I can't figure out how to save a search. Can anyone explain it?

Also - I would LOVE to hear about more favorites if anyone would care to share. :)

I am waiting on these for my playroom...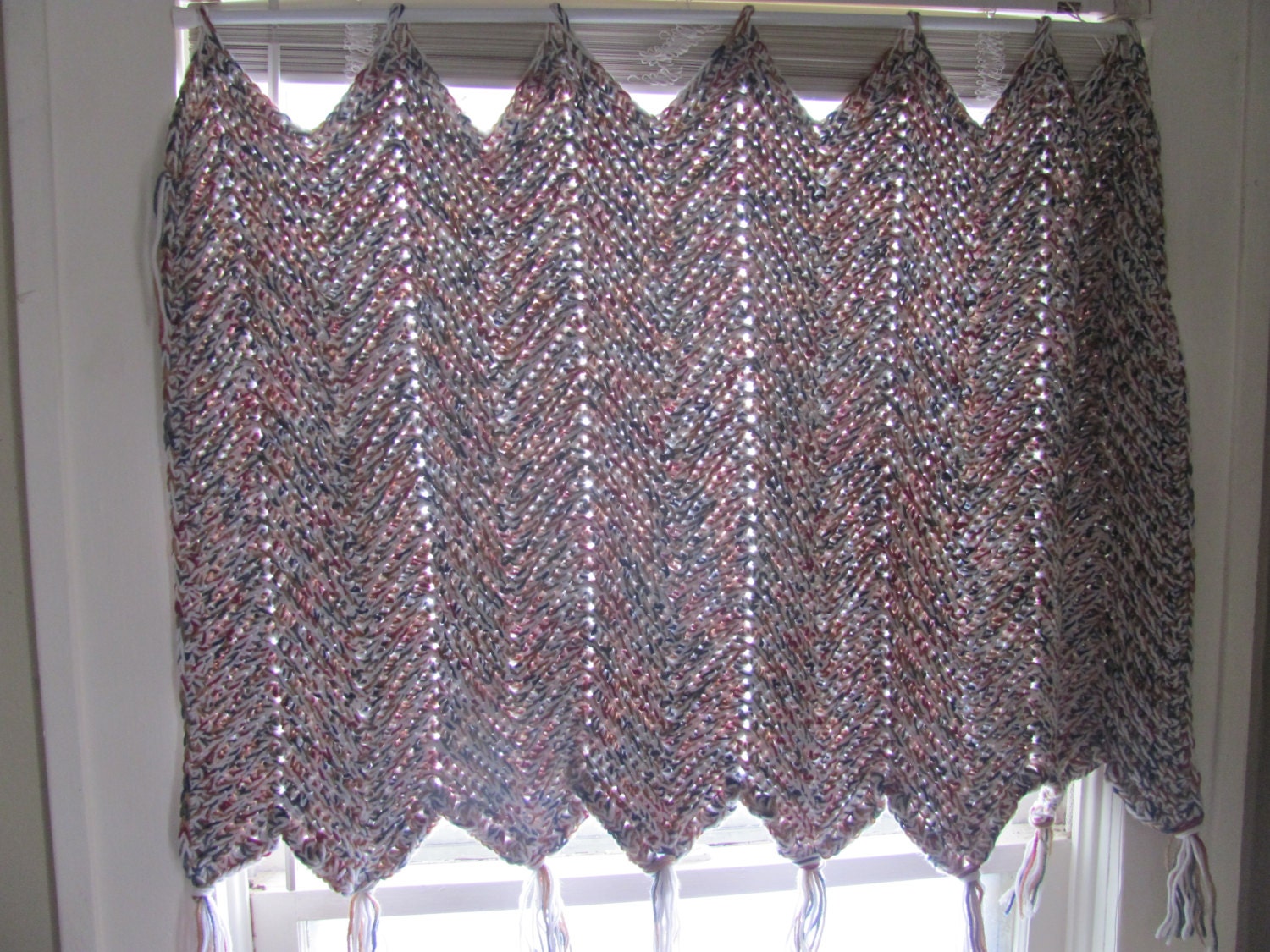 and these (just because, I dont have a spot for them, but plan to try to talk DH in to moving the drapes in our master bedroom to another room) There are 4 panels, which means they would work in at least 5 rooms in my house since they all have the same set of windows.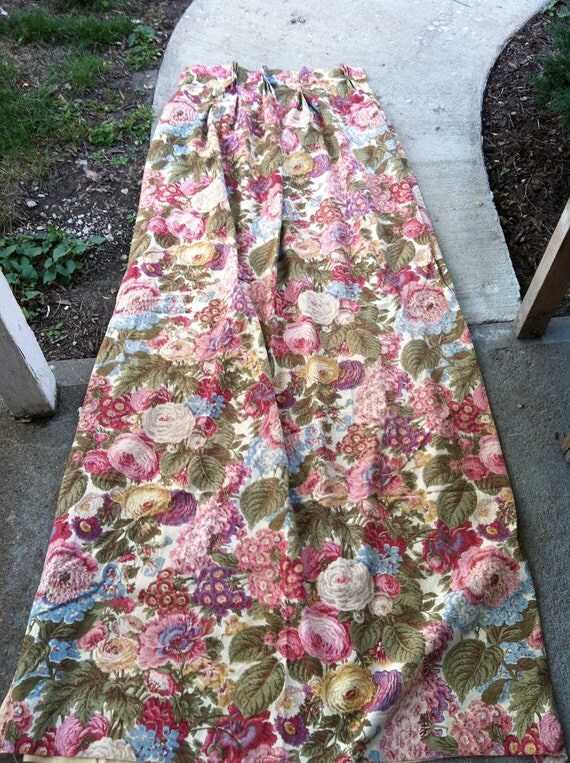 I also just read an article on there about a woman that hand stamps jewelry. That beats ordering from arhaus for my charm necklace, so I am going to order a charm from her.
Hmmm. I thought this was on the otherside. I wonder if I should start a new thread.
This post was edited by boopadaboo on Mon, Feb 11, 13 at 10:05
---
| | | |
| --- | --- | --- |
| RE: Do you have Etsy favorites? | | |
Boopadaboo, as far as I know there's no way to save a search in Etsy. If I have a really involved search with lots of modifiers, I save it as a sticky note on my Windows desktop. Then, I can just copy and paste it to the search box. You could also save your searches in a word processing program and use the copy/paste method.
---
| | | |
| --- | --- | --- |
| RE: Do you have Etsy favorites? | | |
Thanks fun2bhere! Maybe I am not so stupid after all. ;)
---
| | | |
| --- | --- | --- |
| RE: Do you have Etsy favorites? | | |
You can 'add to cart' since if you don't order the item, it will be deleeted after so many days. When you get back on the site click on 'cart' and your item should show up unless it's been past the expired days date~make sense?

You could also 'bookmark' the page. That's what I do on craigslist.
---
| | | |
| --- | --- | --- |
| RE: Do you have Etsy favorites? | | |
Collect what you like in your Favorites folder. There's a heart on each item when browsing and an "add to favorites" line and heart on its page.

I find the shipping costs to be too high with eBay and Etsy.
---
| | | |
| --- | --- | --- |
| RE: Do you have Etsy favorites? | | |
Thank you all for responding. :) shipping can be expensive, but I do not have the time to go to antique stores or thrift shops during the day, so I look at night. Much more to pick from too. I do know how to save an item as a favorite with the heart what seems to blacking is a way to save a search. Then for example you could be notified if anyhtingmatchedyour criteria.
---
| | | |
| --- | --- | --- |
| RE: Do you have Etsy favorites? | | |
I just do another search and select 'most recent' to see what's new. I haven't checked out search saving on other sites so maybe that's not enough.

The other problem is poor photography and color representation.
This post was edited by snookums2 on Mon, Feb 11, 13 at 21:47
---
| | | |
| --- | --- | --- |
| RE: Do you have Etsy favorites? | | |
I love "sassybelle". I've ordered some of her pieces and found them very reasonable and well-made. She just designed a bracelet that will be worn by the lead actress in "CASTLE" in an upcoming episode.
---
| | | |
| --- | --- | --- |
| RE: Do you have Etsy favorites? | | |
Some of mine:

The Joe Knox Company

vintagewall

matouenpeluche

marieflyfly

I shop on Etsy a lot, and these are some of the shops I am always sure to check.
---
Post a Follow-Up
Please Note: Only registered members are able to post messages to this forum.
If you are a member, please log in.
If you aren't yet a member, join now!
---
Return to the Home Decorating Forum
Information about Posting
You must be logged in to post a message. Once you are logged in, a posting window will appear at the bottom of the messages. If you are not a member, please register for an account.
Please review our Rules of Play before posting.
Posting is a two-step process. Once you have composed your message, you will be taken to the preview page. You will then have a chance to review your post, make changes and upload photos.
After posting your message, you may need to refresh the forum page in order to see it.
Before posting copyrighted material, please read about Copyright and Fair Use.
We have a strict no-advertising policy!
If you would like to practice posting or uploading photos, please visit our Test forum.
If you need assistance, please Contact Us and we will be happy to help.

Learn more about in-text links on this page here