As requested (long, long ago) - fabric pics!
For the last several years I've only bought fabric at thrift stores and garage sales. I've mentioned that it has drastically changed what my stash looks like. Most of what I buy is not what I would go into a fabric store and pick out, but as long as I don't hate it, and it is $1 a yard or less, I usually get it. It has definitely made for more interesting quilts because left to my own inclinations, I would have a lot of matching, medium tone fabrics that can actually make a quilt where all the fabrics just melt together and don't really stand out.
Any hoo, quite awhile back, some had asked me to post pics of some of my fabric finds. These are my favorites. The first few I like because they are unusual, and the last ones are ones I really like (and I don't know why!) but they are a mind-challenge to me - these are the ones that will keep my mind running all night thinking of patterns and fabrics to match them with in a quilt.
This one is from a district in India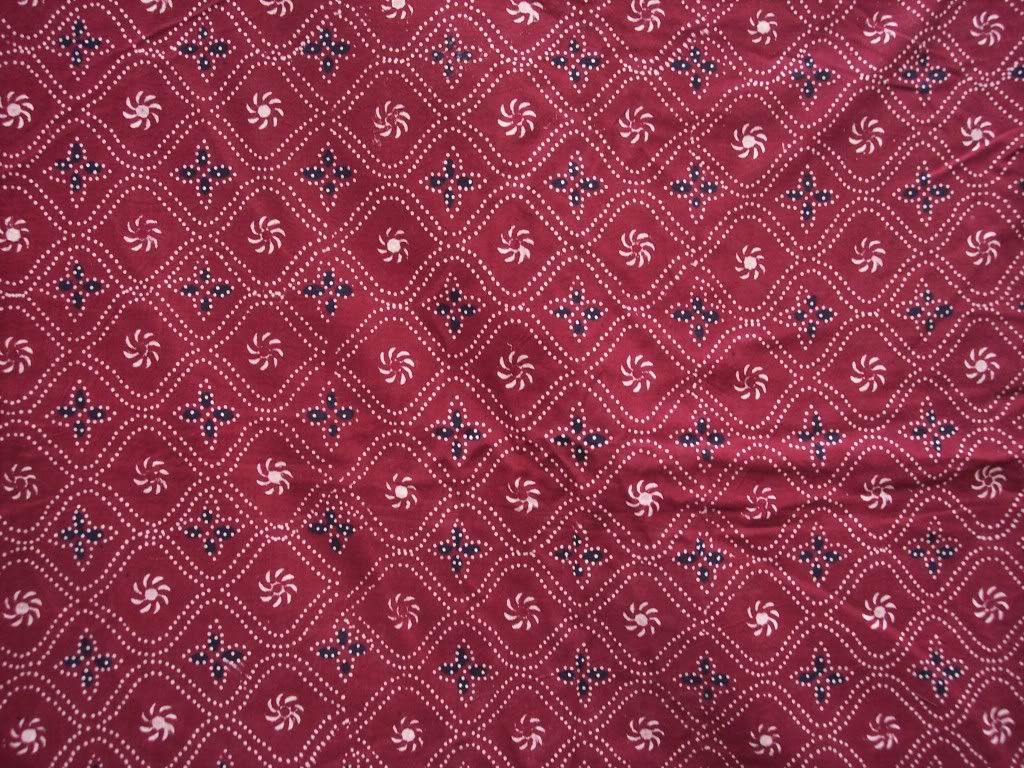 These two are Harwood Steiger fabrics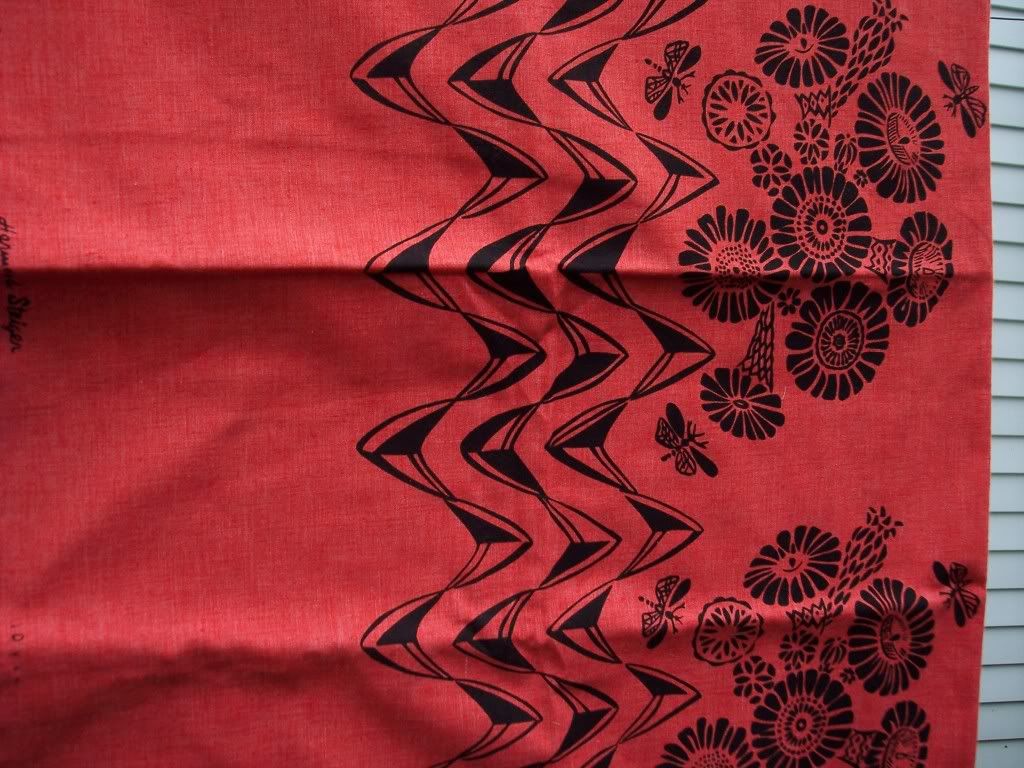 Here is a great 60's fabric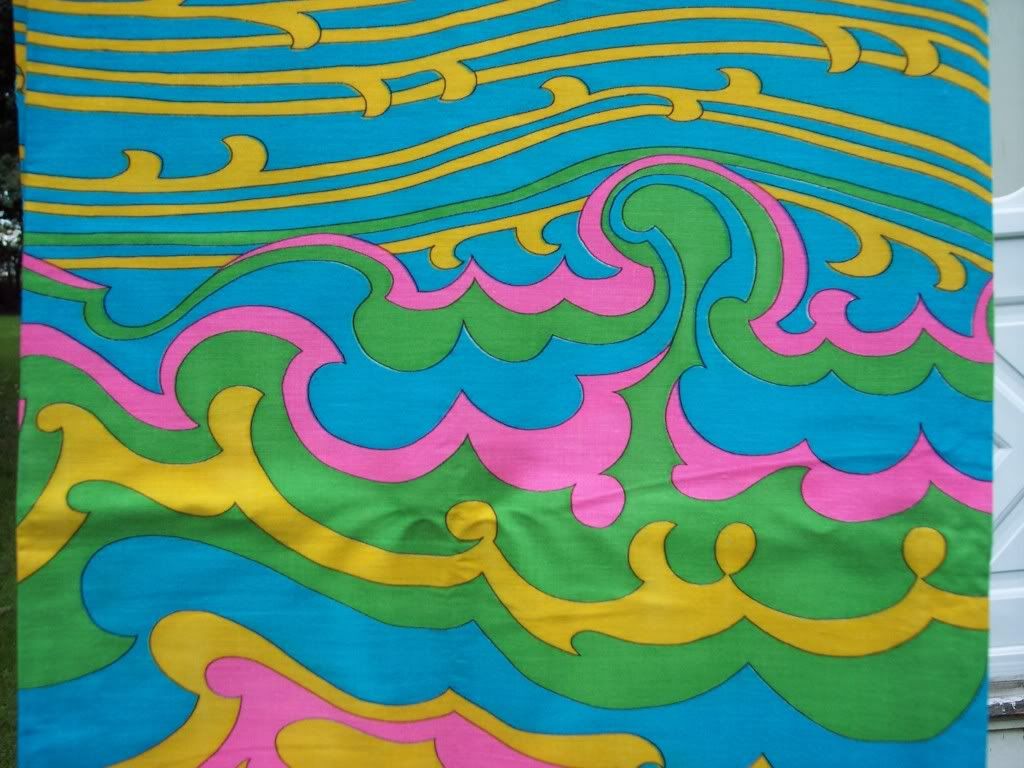 This is a beautiful vintage fabric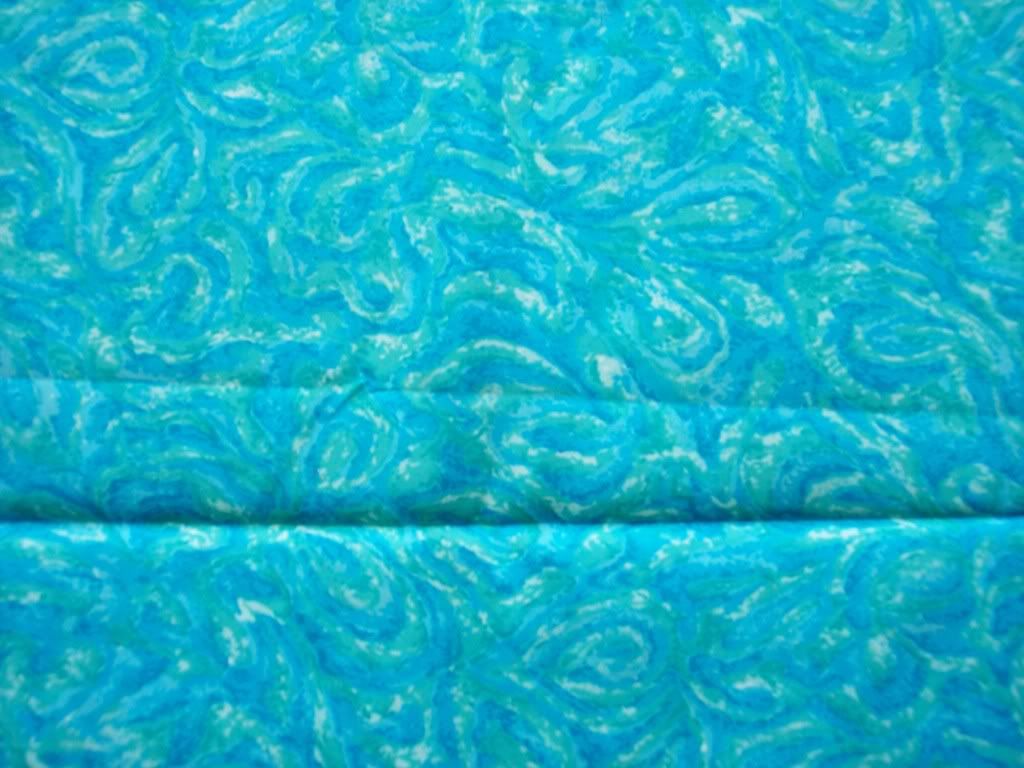 And here are my 'keep my brain working all night' ones