Yummy turkey - cooked OFF the grid!!
rosemaryt
November 24, 2012
This year, we roasted our 18-pound turkey in the Weber grill.
We've done that before and cooking with charcoal is a no-brainer, but this year, we used our newly installed solar panels to power the electric rotisserie.
The turkey came out DEEEE-licious. And the solar-charged, battery powered rotisserie spun a little bit slower than it would if hooked up to household current.
The end result was perfect. The turkey was tender and juicy and wholly delightful!
And the most interesting part: The three small solar panels charged the battery *faster* than the rotisserie drained it.
Hubby shows off his turkey: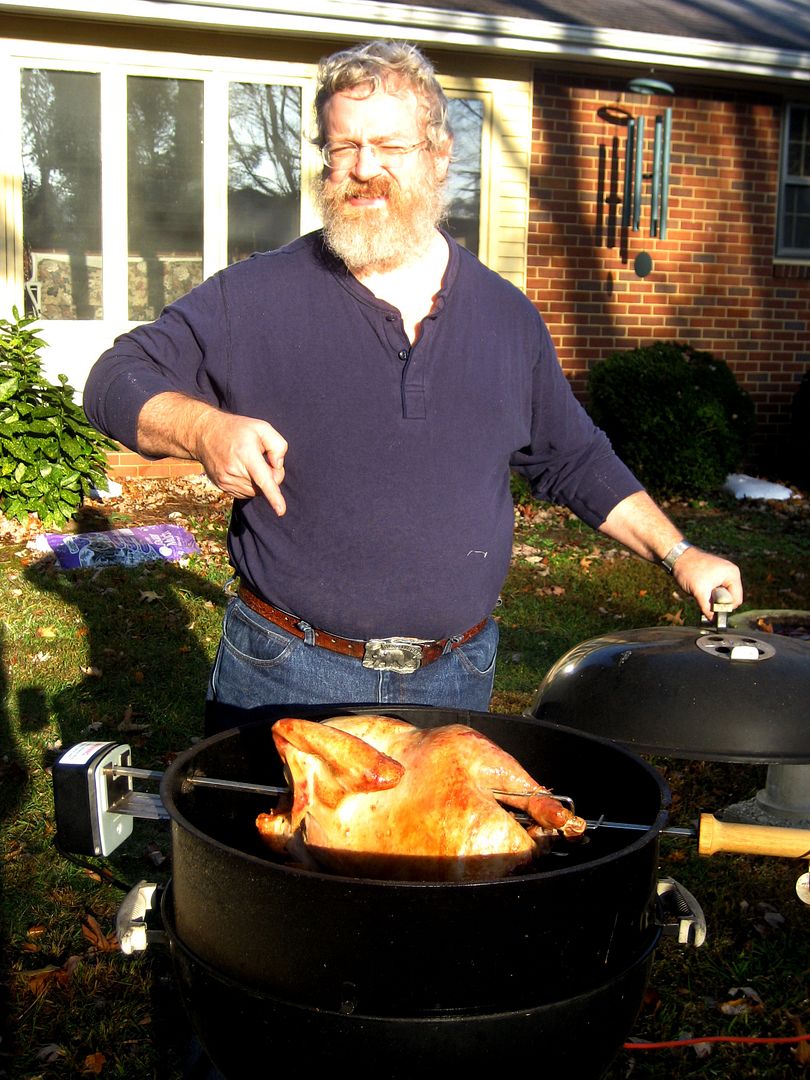 Newly installed solar panels atop the shed: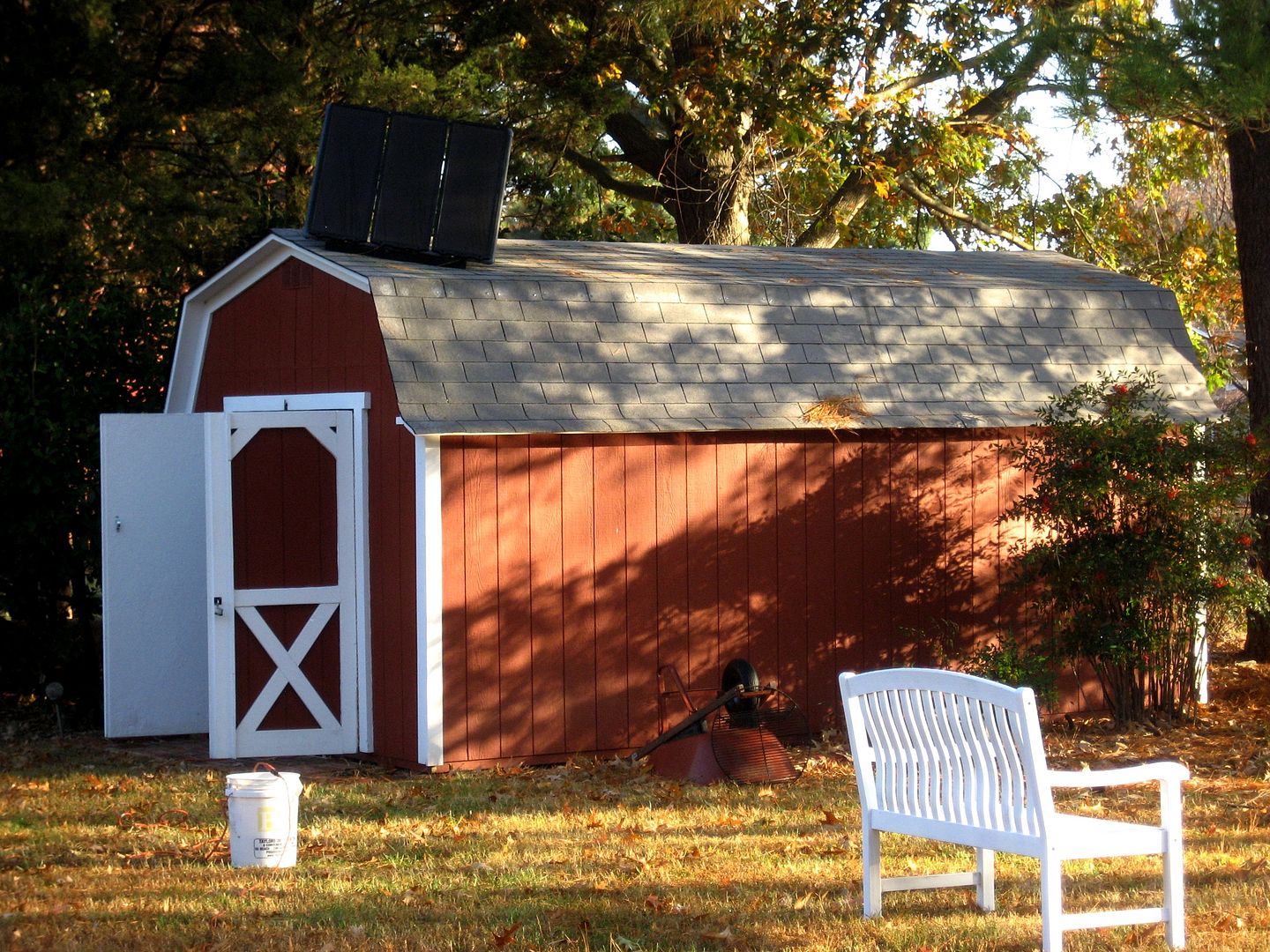 Inside the shed, you can see our inverter (left) and solar controller (right). The inverter converts the incoming 12 volts of power into 120 volts, which can be used with household appliances.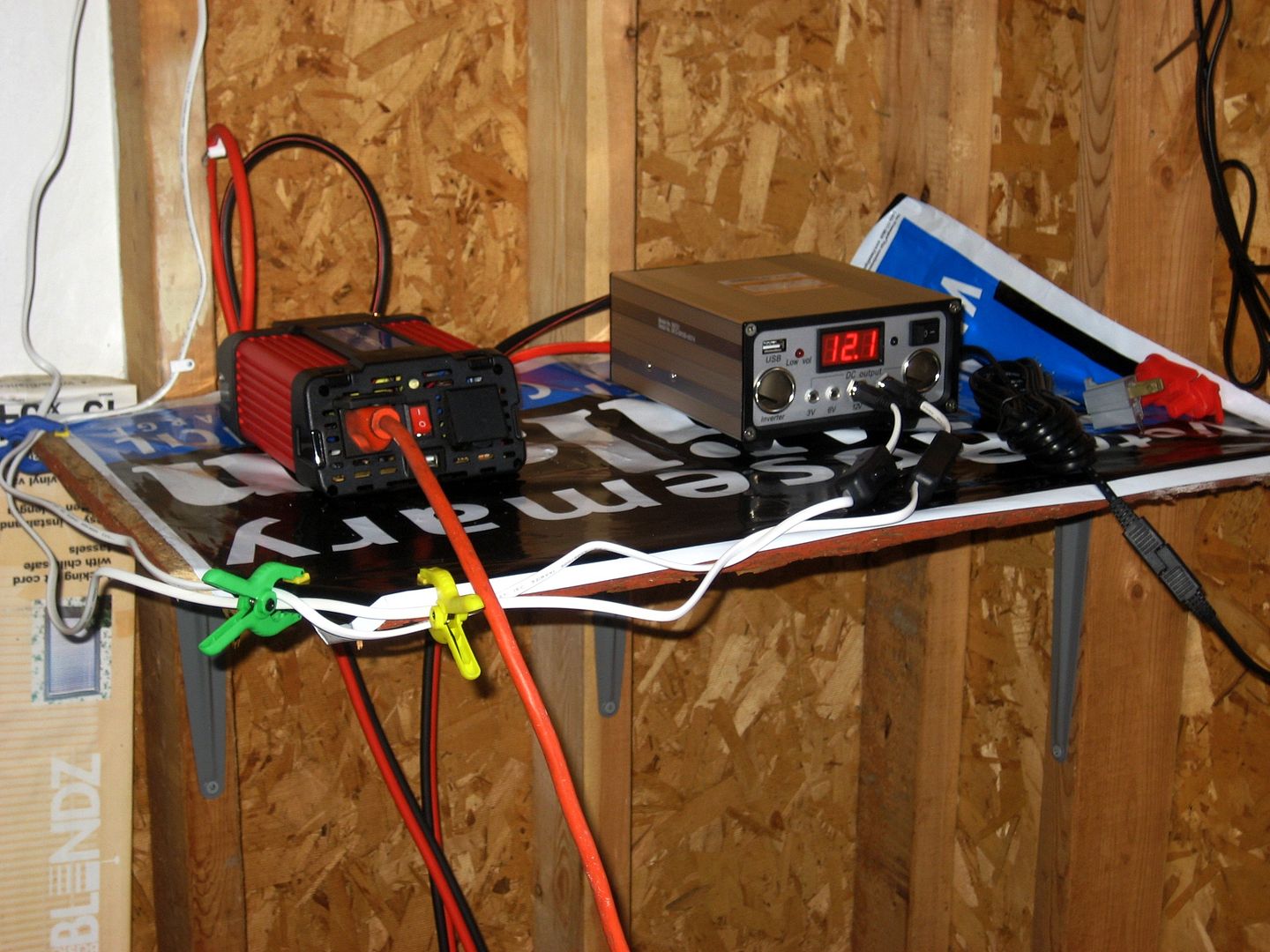 The whole rig: Solar controller, inverter (750 watts) and deep-cycle marine battery (12 volts).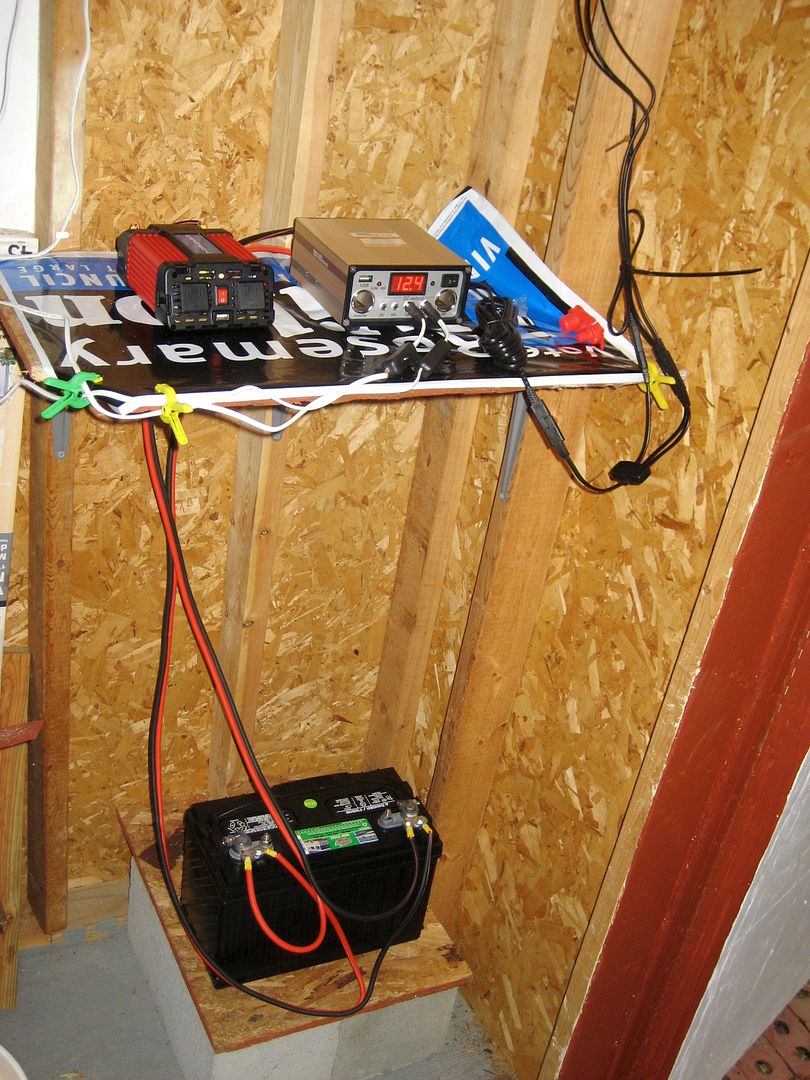 And a picture of the almost-final product:
We installed the solar ourselves. Total cost: $351 (for every single thing, which includes $114 for the battery and $39 for the inverter).
I *highly* recommend solar as an emergency power back-up. It's silent and efficient and if I had the roofspace, I'd cover the house with solar panels. :)
And it makes the best turkeys!
Here is a link that might be useful: Specific details on how we installed the solar panels