Vintage Kitchen Update
I've been a lurker and occasional poster on these forums for a very long time. We were going to remodel a kitchen years ago but decided to move to a 1931 house with the original kitchen instead. We fell in love with the original features and wanted to keep what we could. The main goals of the update were to keep the original cabinets and tile and increase counter space. Storage was not really an issue because we have built ins and a pantry cabinet in the adjacent breakfast room. We still need to get some art upon the walls, but otherwise, we are done.
Here are some before pictures.
From the real estate listing.

Stove and most of the usable counter space.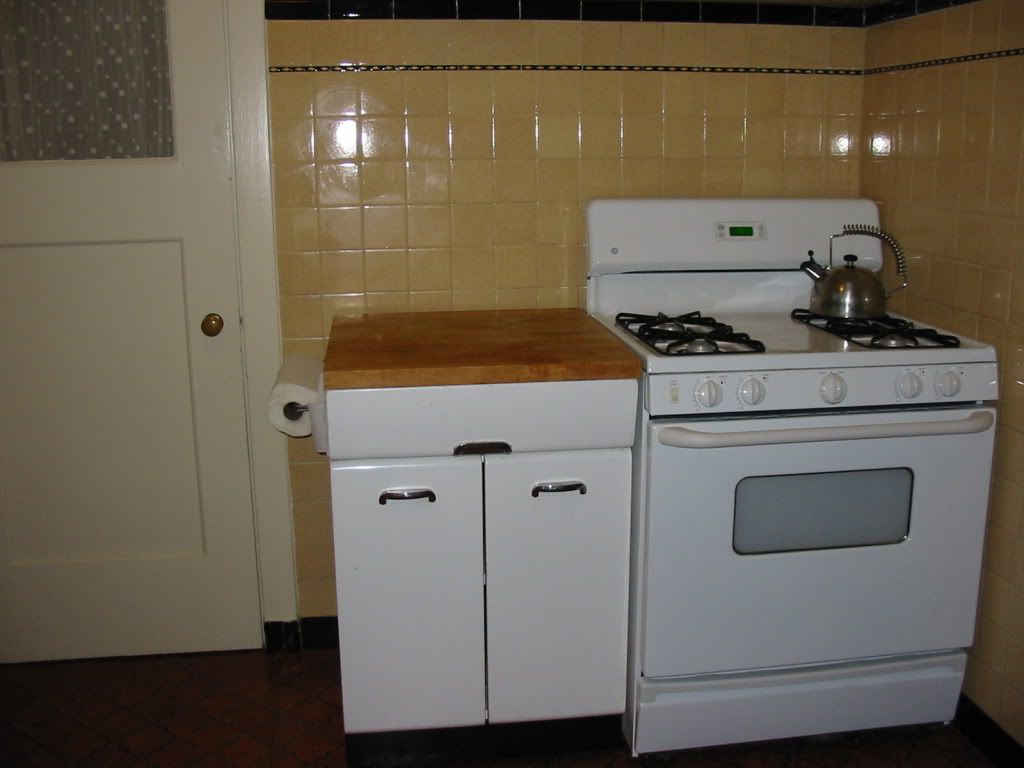 The rest of the counter space.

All of the appliances by the only available outlet.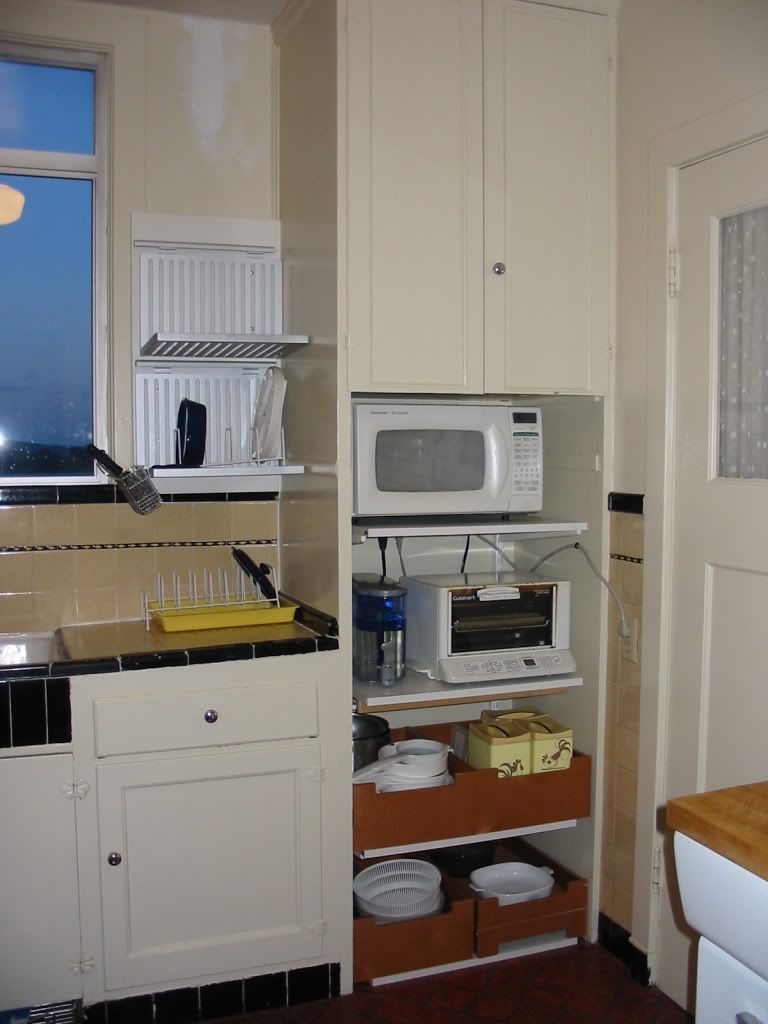 Finished pictures.
The cabinet to the right of the window houses a water filter for the glass filler faucet below.

Custom recycle center. The other lower cabinets have pullout baskets from Lee Valley.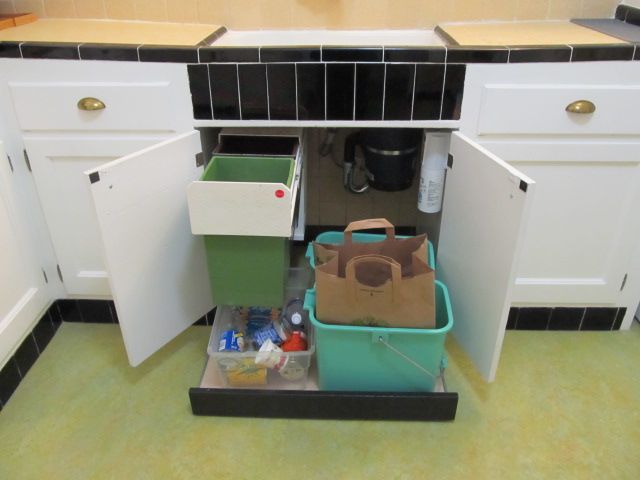 The dishwasher is pretty close to the sink. Plumbing for the laundry room was already in this wall. The metal cabinet on the wall is from a salvage yard.

More counter space!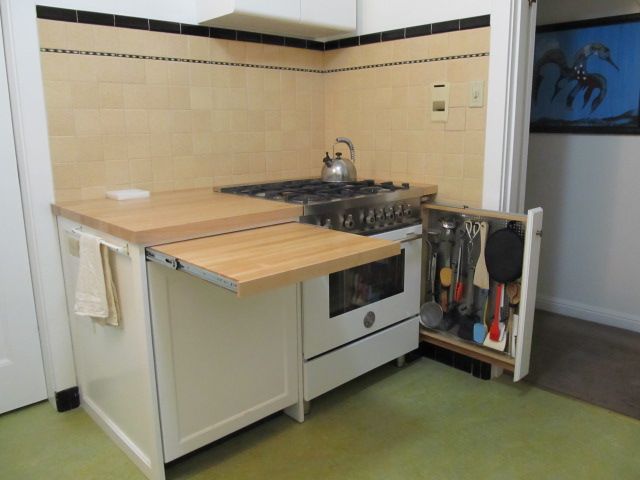 Even more counter space!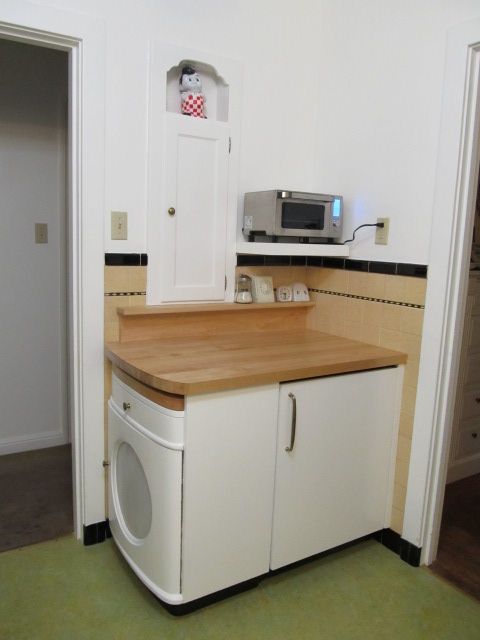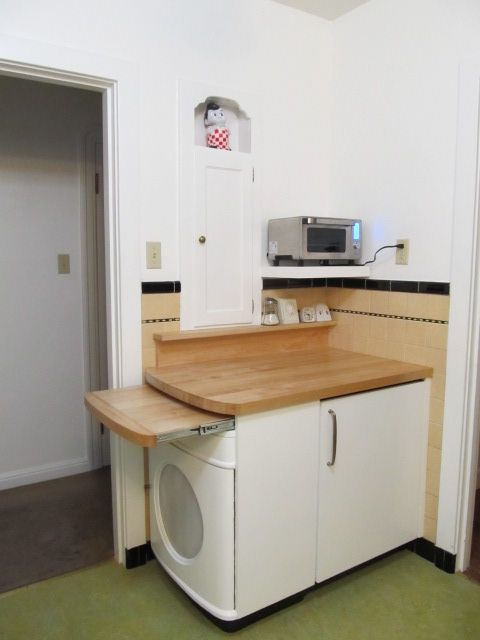 I found this cabinet on Craigs List.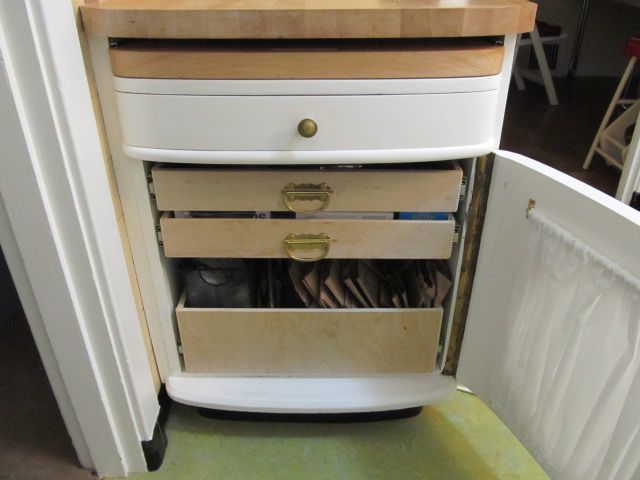 The light fixture is from ebay. The Broan exhaust fan fit into the passive system from the 30's. The original system worked fairly well on its own. The added fan power just helps a bit.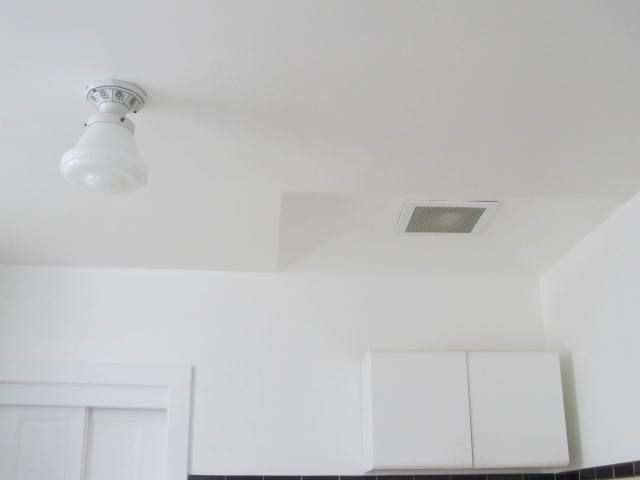 Spice rack with vintage bottles.

Here is a link that might be useful: Lisa's kitchen