Help me design peninsula seating
karenschaewe
December 22, 2012
My idea #1...

Or #2...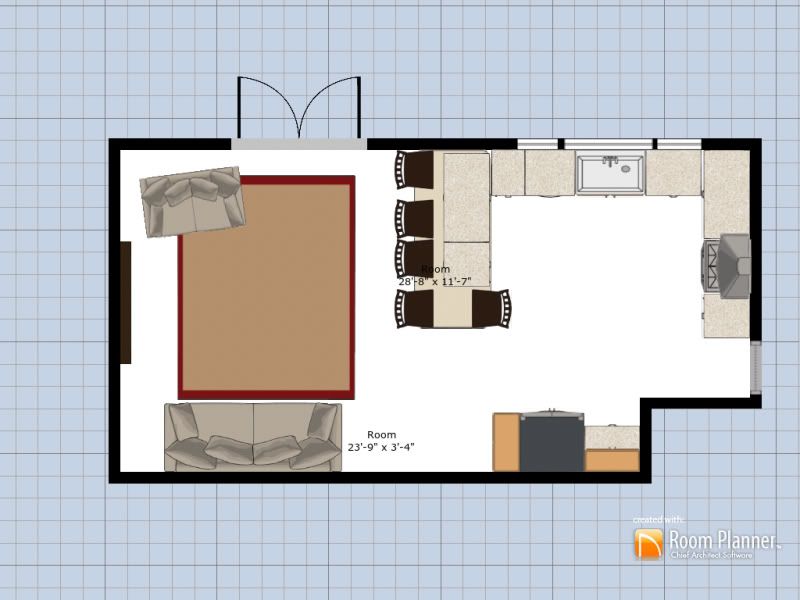 Or door number 3...
The major differences:
3 has one more 24" drawer base (would not have the prep sink there) and space for 3-4 chairs
1 and 2 have the same cabinet space and space for 4-5 chairs
My inspiration pictures: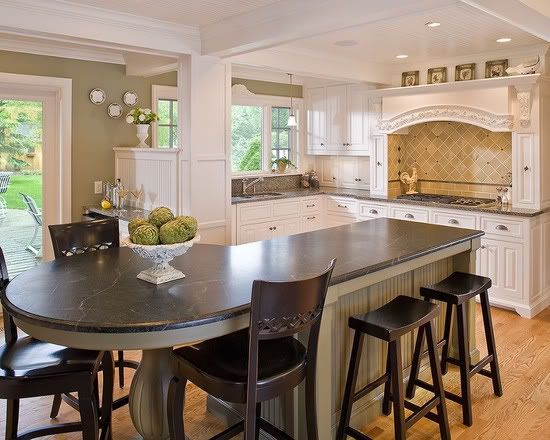 But I couldn't make those shapes work in my space. The rounded end peninsula was the best I could maneuver.
Contractor coming back after the holiday to finish up, I want to try and figure this out so he can get this done too. We miss our breakfasts in the kitchen!