New plans! Almost done, I hope...seeking comments
williamsem
December 27, 2012
Got the new layout pics from our cabinet guy! This is pretty much the last plan I posted (linked below for reference), but merged with reality and with the utility and pantry storage switched.
We are finalizing things probably in about 2 weeks. These cabinets need to get ordered! Any additional comments or suggestions? Things I missed? I'm a little over budget, but I don't really see anything I can cut either.
Changes:
-had to lose 3 inches in the sink run to accommodate a side panel on the fridge, and spacers for the pull out and utility cabinet door. The drawers next to the range were decreased from 30 to 27 inches for this. They should still be big enough for pots and pans, they are mostly shoved in an 18 inch cabinet at the moment...
-had to lose 3 inches on the short wall too! Need a side panel on the oven stack to hide the 6 inch gap at the back (24 inch cabinet pulled out to match the 30 inch deep counter). Also needed a spacer next to the oven cabinet. This also allows the counter to end at the end of the wall, and the hardware should not stick out ino the aisle. The drawers on the end are 21 inches deep (by 30 long) to do this, hopefully still deep enough for dishes! They are currently in a 12 inch deep upper, so should be ok.
-upper to the left of the sink is 21 inches instead of 24, allows better spacing with the opposite cabinet relative to the window as well as having those 3 doors be the same size.
-double angle cabinet at the end of the oven run, allows recessed space above the drawers there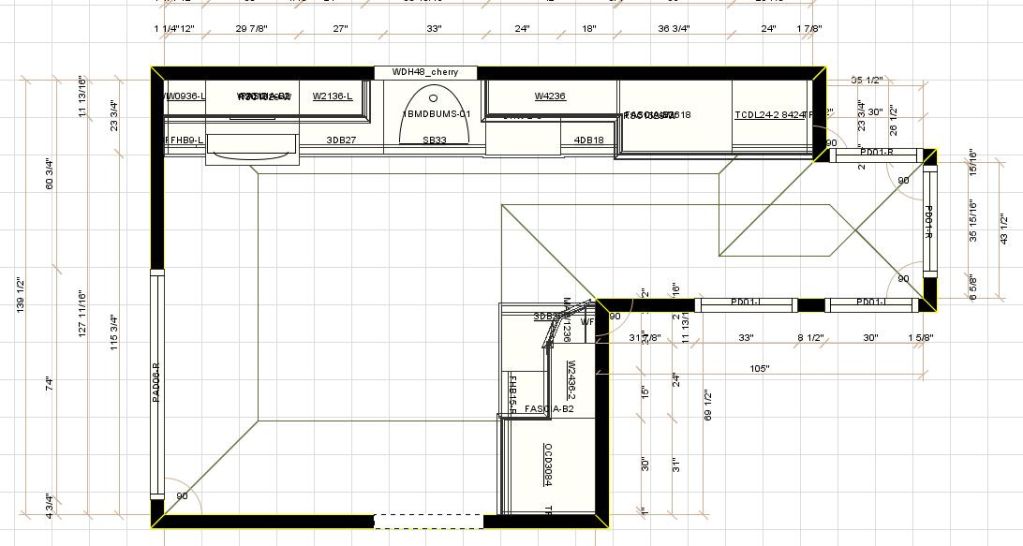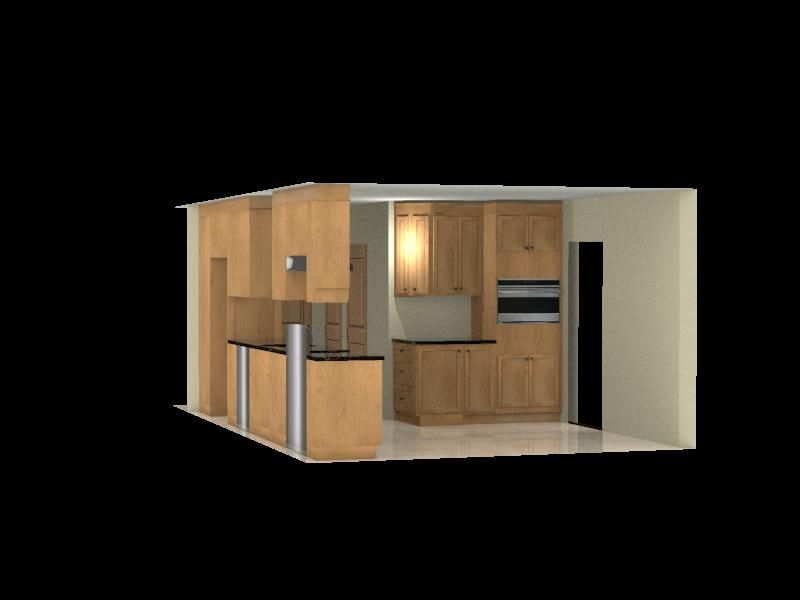 I still need to decide exactly what will be below the Advantium. Probably more drawers, but might need room for bulky items.
Thanks for reading this far! Any comments would be greatly appreciated.
Here is a link that might be useful: Previous layout discussion