Kitchen Layout Help Would Be Greatly Appreciated!
Hello all, My DW and I are trying to finalize our house plans and after posting in the Building a Home Forum there seems to be a concensous that our kitchen needs significant work.
To us the kitchen is the most important area of our home. I would like for it to be very spacious and handle a large get together, functional for everday use, eating meals, kids doing homework, and comfortable when a few friends come over and socialize while my wife and I cook.
We are a family of 4. My wife and I are in our early 30's with two children (7yr old daughter, 4yr old son). We are from Louisiana but currently live in Houston, TX. The elevation style of our home will be Acadian/Louisiana. We plan to do a good bit of entertaining along with having large family get togethers so we really focused on that when designing the plans. The space off of the dining are will be a wine grotto/wet bar with iron doors so you can see into it. Unfortunately our home will have to be east facing so we made the porches deep for efficiency and outdoor entertaining. We really want as much indirect natural light coming in as we can. We plan to have 12' ceilings throughout with transom windows in the dining and family room. A lot of our inspiration came from pictures of the Terrebonne floor plan.
Here is the post from the Building a home forum:
http://ths.gardenweb.com/forums/load/build/msg122324153111.html?15
I hope this gives everyone a better understanding of what we are trying to achieve. Please let me know if you have any questions or need any additional information. Thanks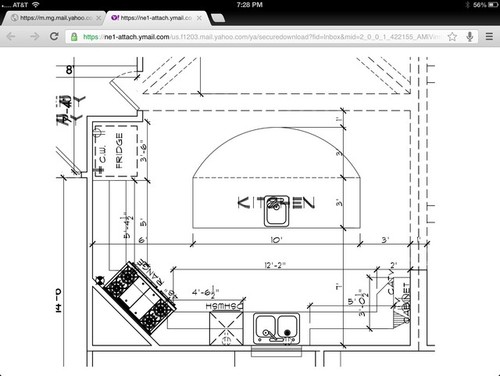 Here is a link that might be useful: Our house plans