Got my backsplash after almost 18 months!
My kitchen has been 75% done since Aug 2008. After searching for the right tile, I finally decided to go with Rixi tiles in the Mandorla color. (The funny thing is that I have had samples of these tiles for the last 6 months or so, but just could not commit to them). The tiles behind the cooktop are from Ann Sacks, inspired by Willowdecor!
I am so glad that this remodel is almost over. The tiles need to be sealed and grouted. All that is left after that is to paint the room! YAY!
Here are some pictures (pre-grout) taken this evening. I am curious to see what the tiles look like in bright day light.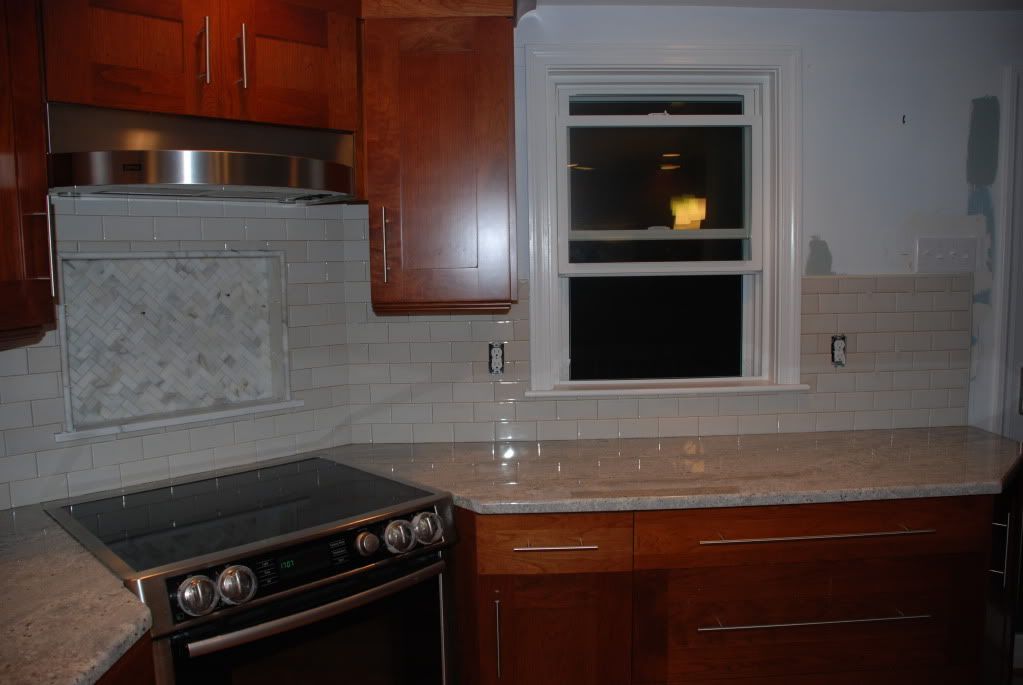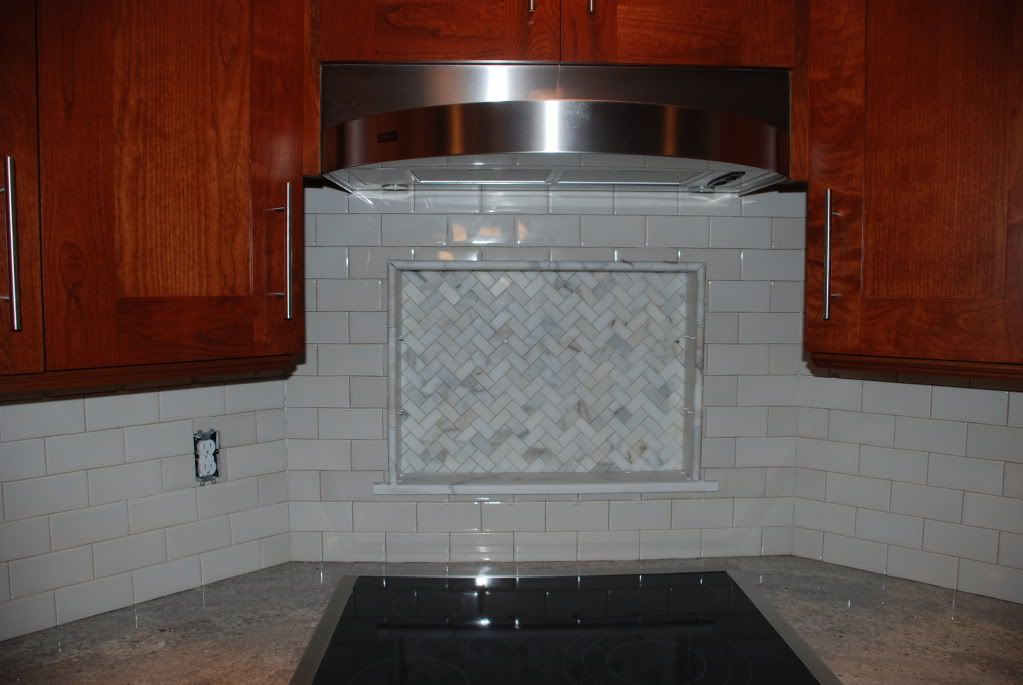 Thanks to all of you for all your feedback while I was in the process of selecting the *right* tile!