Kitchen layout for family of 10, please help
anneinmissouri
December 14, 2013
Hello! My cabinets are falling apart, the tile floors are slippery, and I really want two dishwashers. I want to DIY as much as possible. I love IKEA cabinets. I need your help getting the best layout possible.
Functional, clean, simple, light filled, uncluttered, industrial/rustic/modern.
We are a family of ten including eight kids ages 2 - 19 (oldest commutes to local university). We homeschool and DH works at home so we use the kitchen all day long. Almost always there are multiple people cooking at the same time. At least once a month, we have gatherings of 18-20 people.
The house was built in 1997 and we bought it and moved in 2006. We are surrounded by trees. You can see the lake from the deck through the trees. The before pictures are right after I painted the walls green in 2007.
The corner sink location is not my preference. However, there are finished rooms above and below so I think it would be expensive/difficult to move the drain line much and an island sink is a no-go. I want a proper vent hood through a wall, so I don't want an island stove either.
I have a Frigidaire Commercial All-Refrigerator and I would like to continue to use that. There is an upright freezer in the pantry. I outfitted the pantry with IKEA cabinets in 2007 and love that.
I'm not sure what to do for eat-in options. We never sit at the island, only at the table. We have been squeezed into a square table but we recently started using the dining room for dinner because the kitchen was too crowded.
I don't want this to get too long so I'll get to the pictures: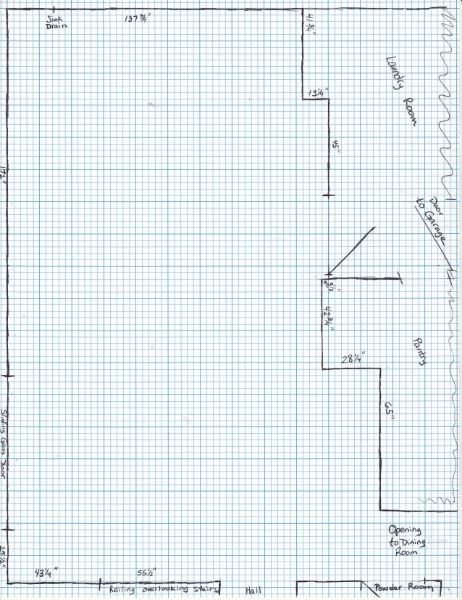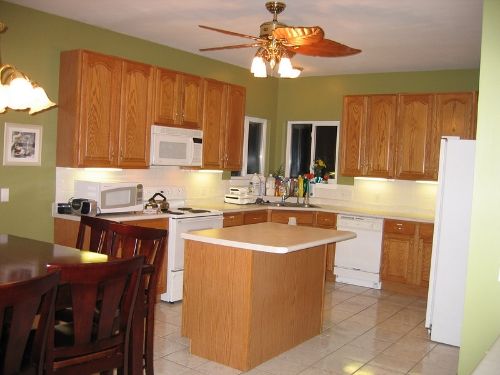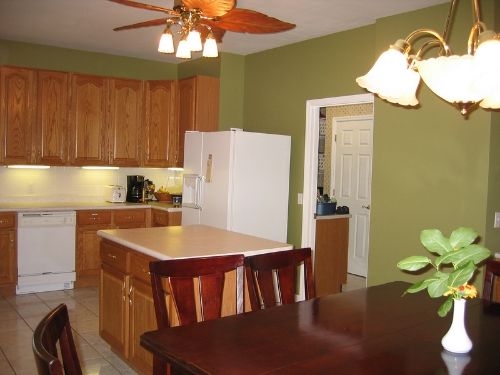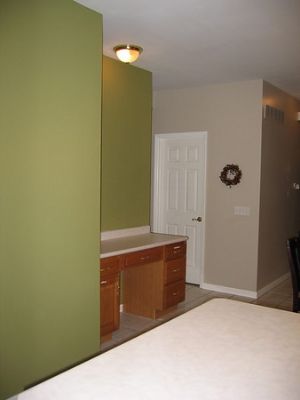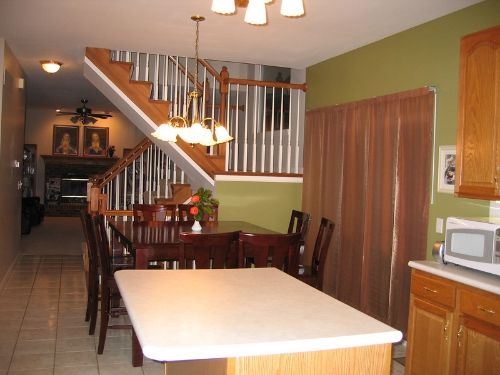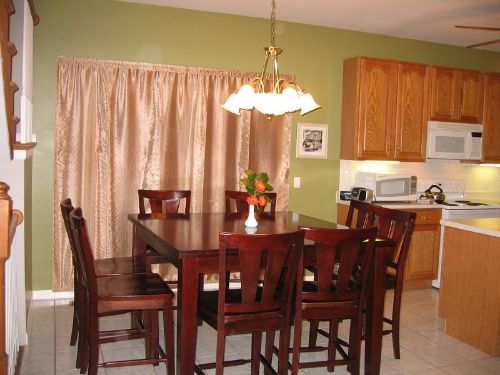 Thank you for reading this. I've been reading these forums for seven years and I respect your expertise and the time you all put into everything there is to know about kitchens. I'm finally ready to start doing something about our dysfunctional kitchen but I can't start without your input. What do you think the best layout would be?
Anne in Missouri