Please help with my kitchen layout design!!!
gidgetgirly
December 11, 2012
Hello! Can anyone help me with my kitchen layout design? Here is my existing kitchen: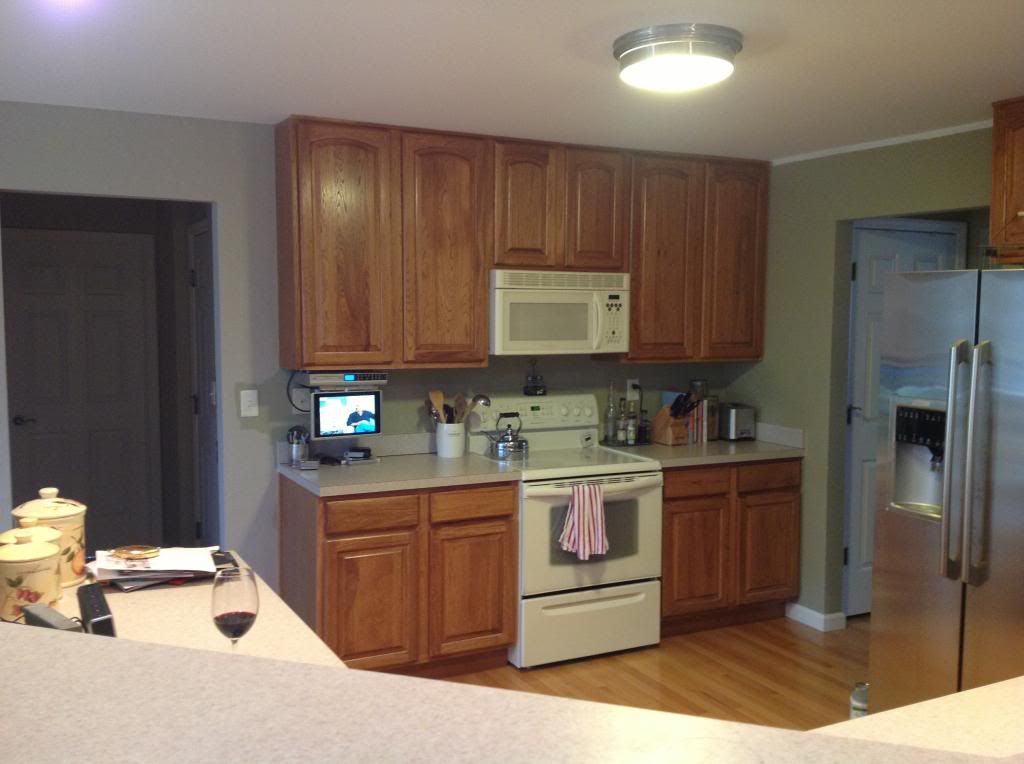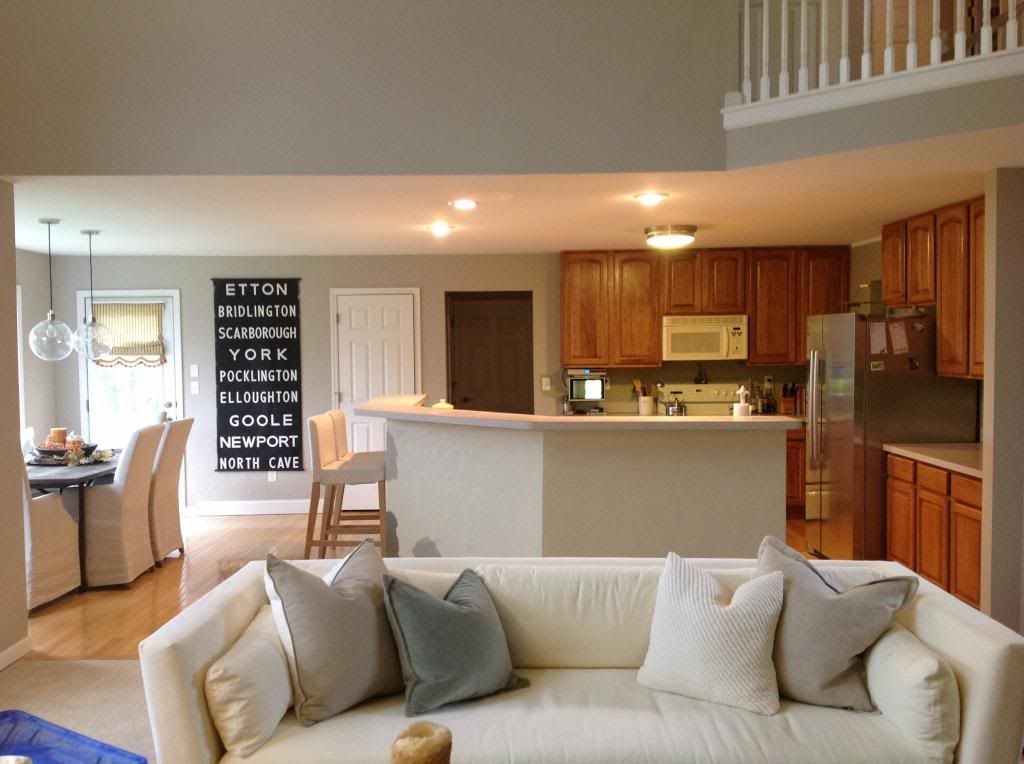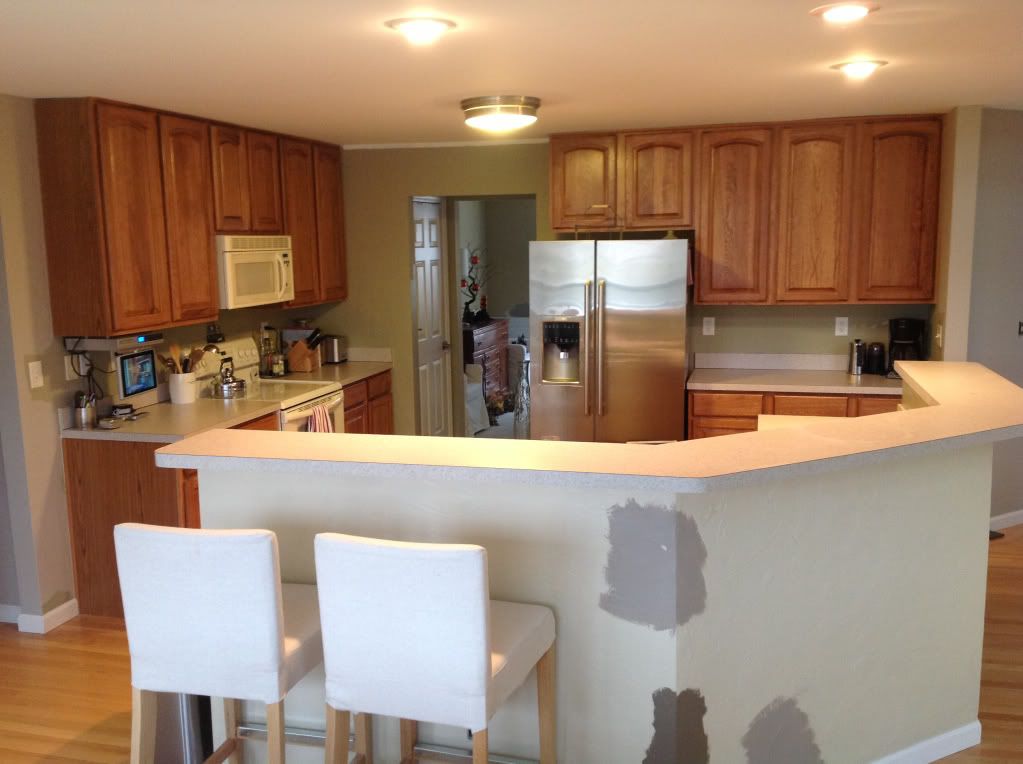 Here is the refrigerator wall idea I like. I'd put solid cabinetry to the counter (right of the fridge) instead of the built in appliance shown in the photo: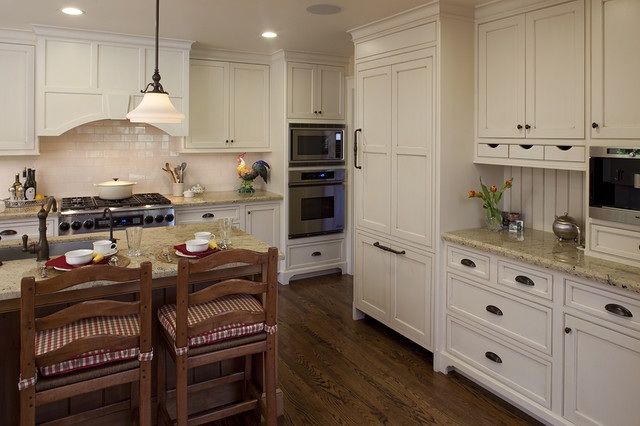 The door to the left of my hallway is a closet pantry. I'd keep this as a pantry, but make it into a butler's style. It would be recessed into the pantry niche up to the ceiling. I'd love for it to look just like this photo, but solid top doors instead of glass, to hide the food etc. It's the butler's cabinet to the left in this photo:
I'd like my range hood to look like this: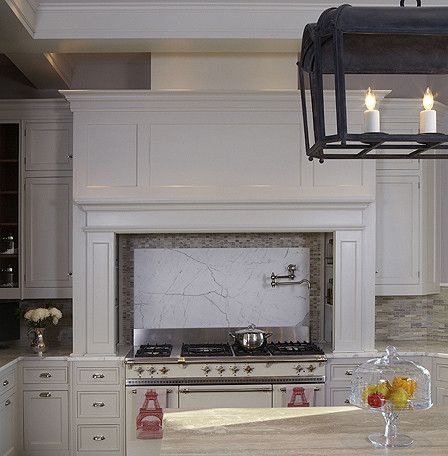 And here is my very crudely drawn example :)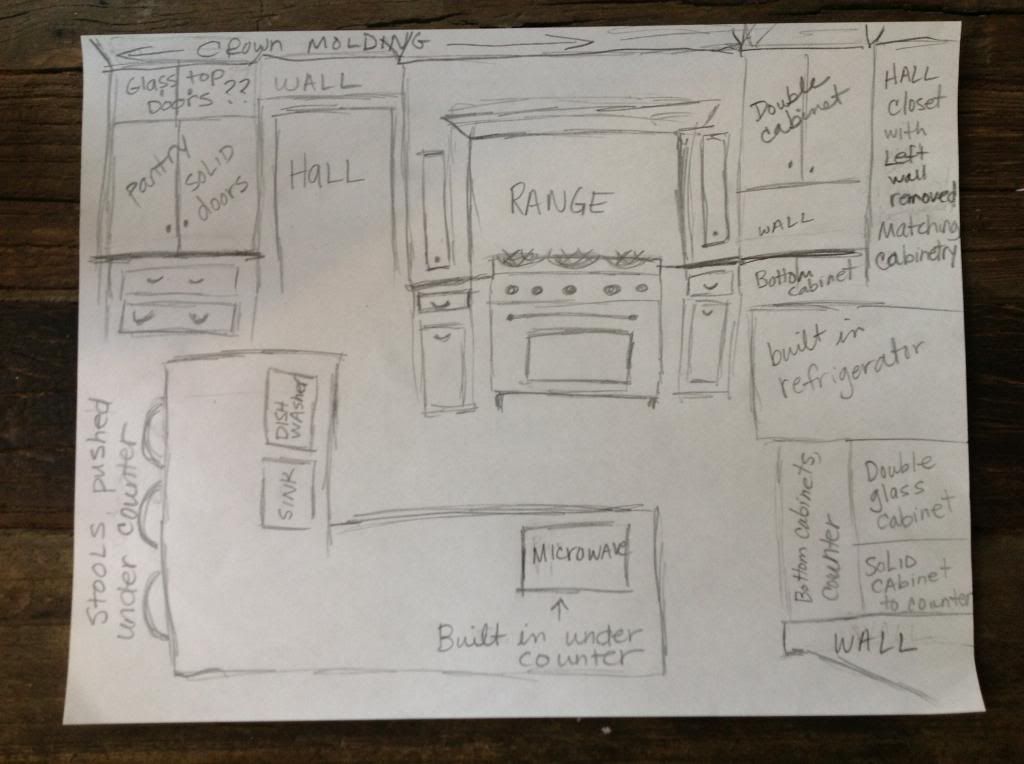 Cabinetry done in white, carerra marble counters, L shaped island with dark wood top. The floors will be dark hardwood. New paint color on walls.
What do you think? Does anyone have any better ideas? Range must stay in that location, but fridge, pantry & coat closet (far right on range wall where the separate door is) can be interchanged.
Thank you so much and I apologize for taking up so much space!