Final Kitchen Reveal - Thank you GW!(lots of pictures!)
Final Kitchen Reveal
I can't believe it is almost a year since we signed the contract with the KD and GC. I only wish I had found GardenWeb before I signed the dotted line as I might have done a few things differently.
I hoped to create a web page or a story but decided just to do it in GW. I hope to have a finished kitchen link downstream. Sorry for so many pictures but I did trim it down!
The GardenWeb community was wonderful and so helpful in my decisions (outside of the design as this was done already). Gardenwebbers helped me with my backsplash, deciding on the pull out pantry, decorative lights and so much more. I know many of you have seen the kitchen on various posts but hoping this pulls it together.
I know I have a much better kitchen due to the GW. Thank you!
The original kitchen had contractor Merillat cabinets, Formica countertops, soffits, range with OTR Microwave and Adobe colored light fixtures. The sunroom had some old This End Up furniture.
The workflow was terrible - to empty the dishwasher, I had to go to 3 locations and I didn't really have any zones although technically, there was a triangle. I wanted more creativity in the design, but ended up staying relatively linear as I looked at adding a peninsula but didn't like how it closed in the room.
Our goals for our kitchen were basic - we were not planning on tearing down any walls, so we had the same basic footprint with modifications to enhance workflow. We wanted a warm and welcoming kitchen with quality full height cabinets, lower drawers, an induction cooktop, downdraft exhaust*, wall oven, quartz countertop, under cabinet lighting, and LED lights on dimmers where possible. We were also planning to re-use the hardwood floor. *Decided against this option and went with a hood). I also wanted to avoid box stores as much as possible, so most items were sourced from small businesses or small chains. The
The major changes were: removed soffits, switched range to cooktop and moved to opposite end of kitchen, removed desk and added wall and speed ovens, added a pocket door to the original pantry, and created a functional and fun sun room.
Before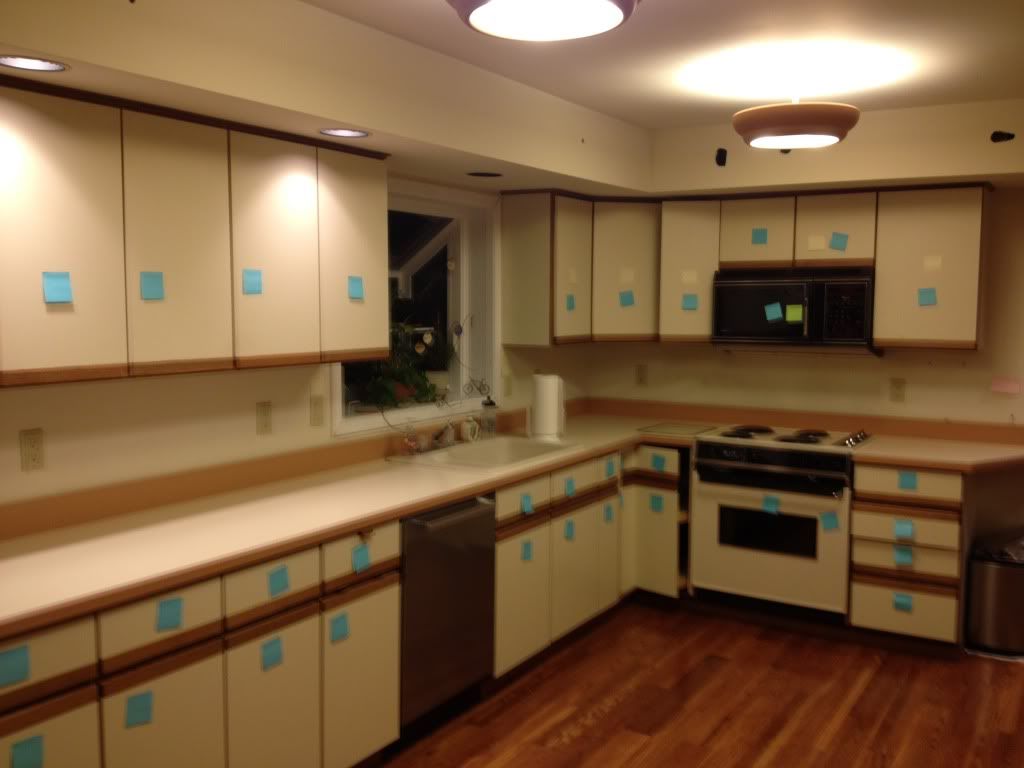 After
href="http://s1072.beta.photobucket.com/user/a2gemini/media/Kitchen/IMG_7308.jpg.html" target="_blank">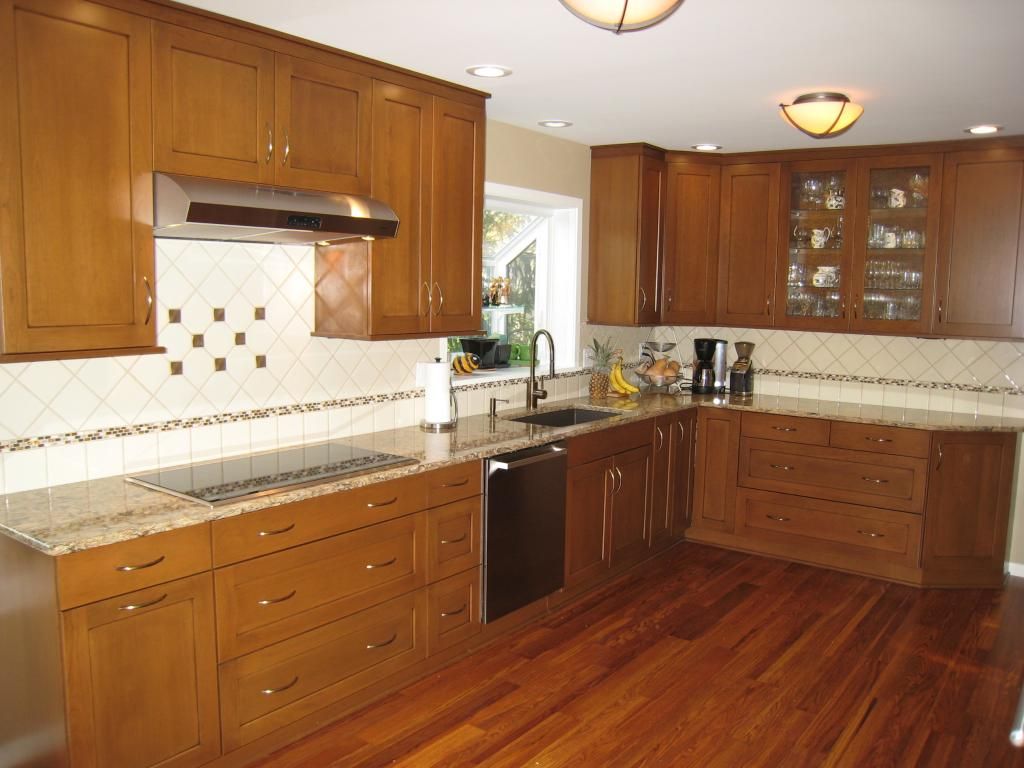 Before

After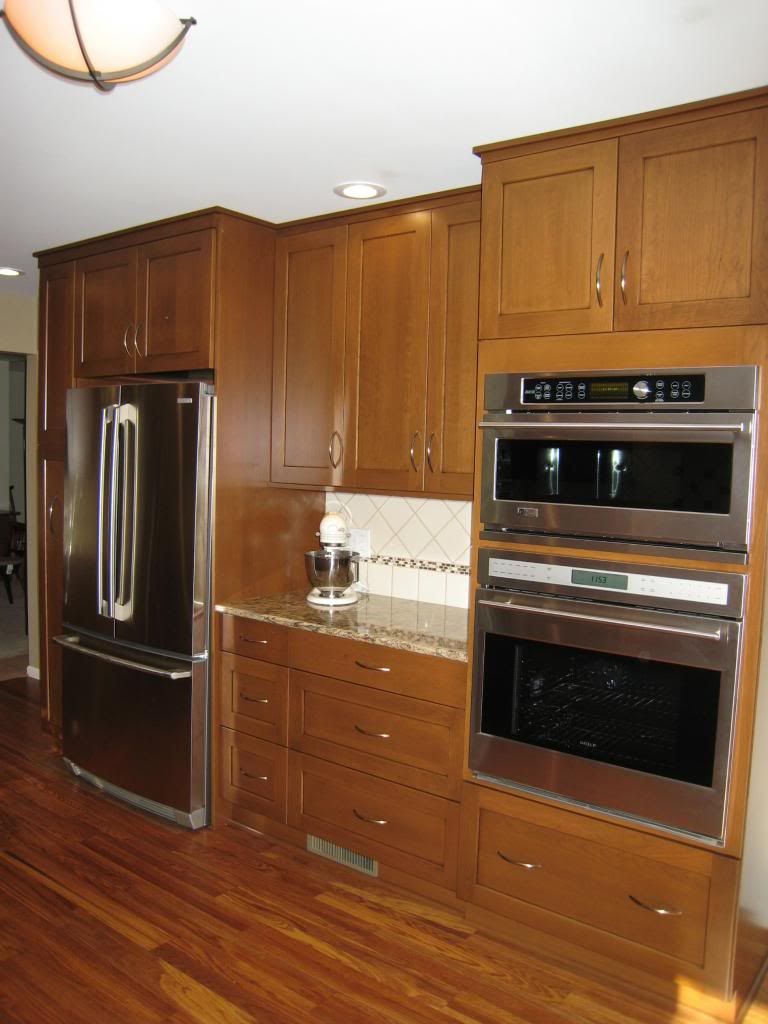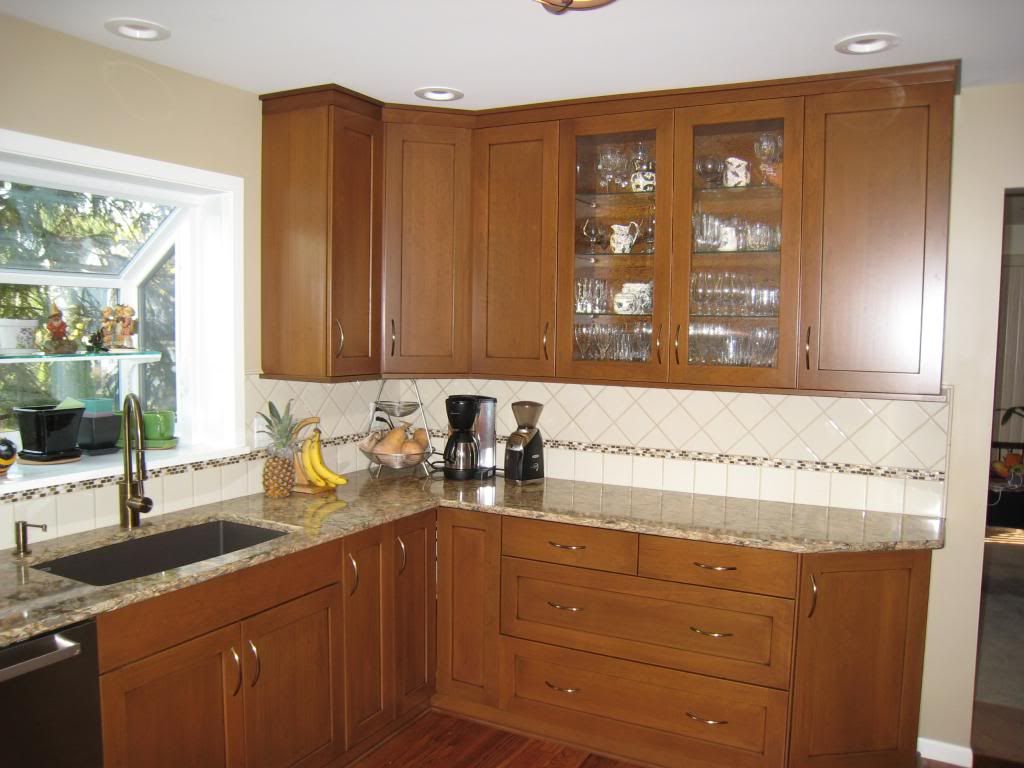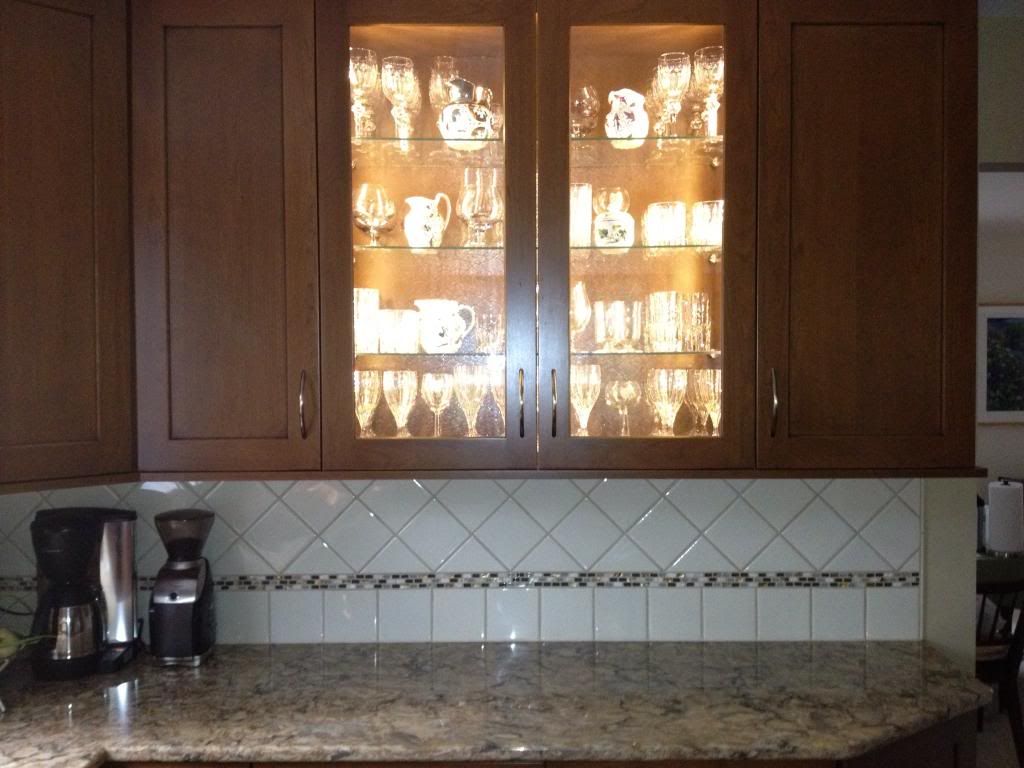 Cabinets: Brookhaven Autumn Cherry with a black glaze
Pulls: Baldwin Brass 5 and 8 inch arch pulls in antique brass
Countertop: Cambria Buckingham
Sink: Blanco Silgranit Cascade Divide Cafe Brown
Backsplash: Grazia Rixi Crema, Beach mosaic, and 2x2 accent pieces
Paint - BM Coastal Path and trim is Mascarpone
Faucet: Waterstone PLP 5400 Antique Brass
Soap Dispenser: Waterstone Antique Brass
Cooktop: Wolf Induction 36 inch
Hood: Broan Evolution 3
Oven: Wolf E series
Speed Oven: GE Advantium (Monogram)
Refrigerator: Re-use Electrolux
Dishwasher: Re-use Miele
Disposer: 1 HP Insinkerator Evolution
Can Lights: Cooper RL07 3000K LED dimmable
Under Counter lights: GM Lighting LARC bars 3000K dimmable
Cabinet lighting: Kimberly triple bright dimmable tape lighting
Decorative lights: Hubbardton Forge
Rev-A-Shelf cutlery tray
Wusthoff double knife block
Lee Valley spring dividers(but ended up not using most of them)
Garden Window -put in about a year before the project but wish I had waited and put in a flush mount - I still might check to see if I can put in a Cambria seat.
Plug Mold: This was basic plug mold and the GC built an angle trim to mount.
GM LARC bars and Plug Mold - we did need to move the LED bars back as initially we had shadows
Now you can see the lights and plugmold - note the conduit to hide the wires..


Now you don't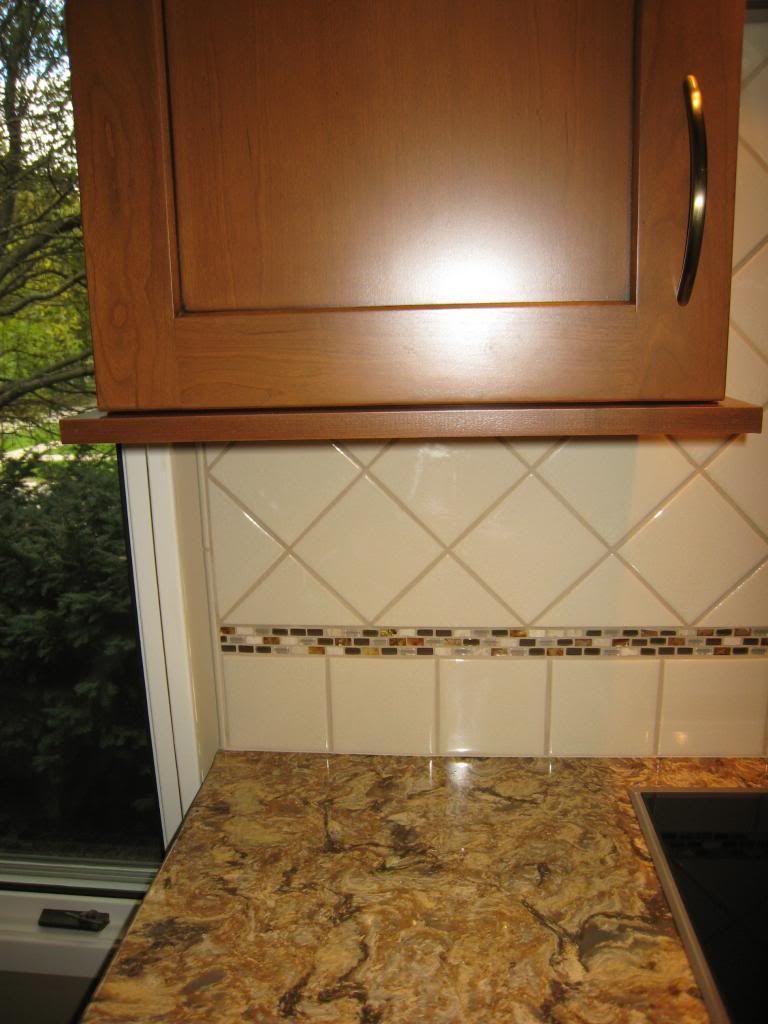 What do I love about my new kitchen? Just about everything! I love the drawers, the full height cabinets, the UC lighting, the glass cabinet, my Waterstone faucet and most of all - the workflow!
I can now open the dishwasher and empty everything in the same area. From there, everything is close to the dining room for serving. I can organize and serve without feeling fragmented. I love my small bake zone and having a wall oven that I don't have to lean way down to get items out of it!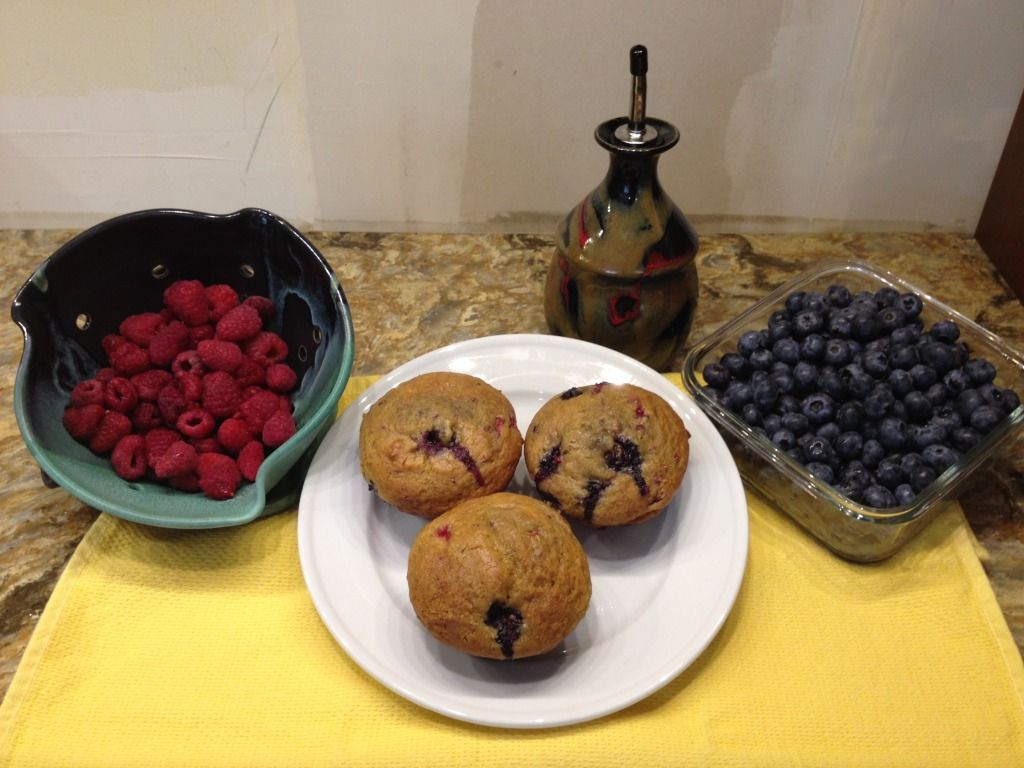 I also like my Spice Stack - it takes up so little room and I can use regular bottles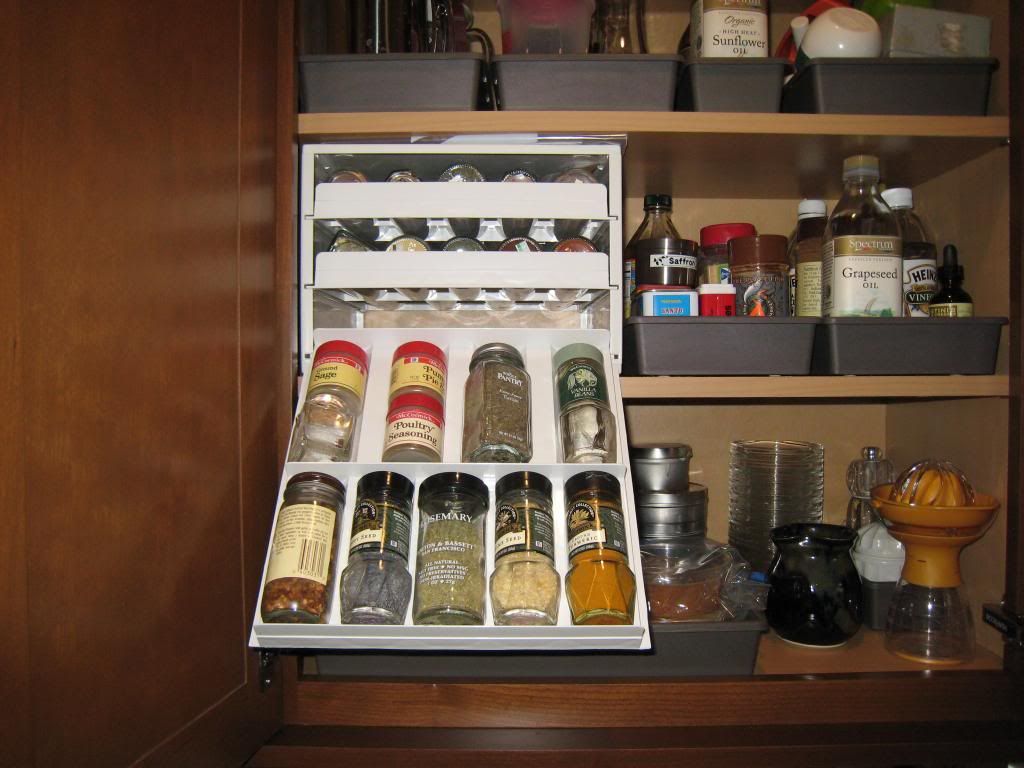 I love just sitting in the sun room and reading my "Nook" in my nook. My DH loves his new cave and the add on pull out pantry next to the refrigerator and the pocket door.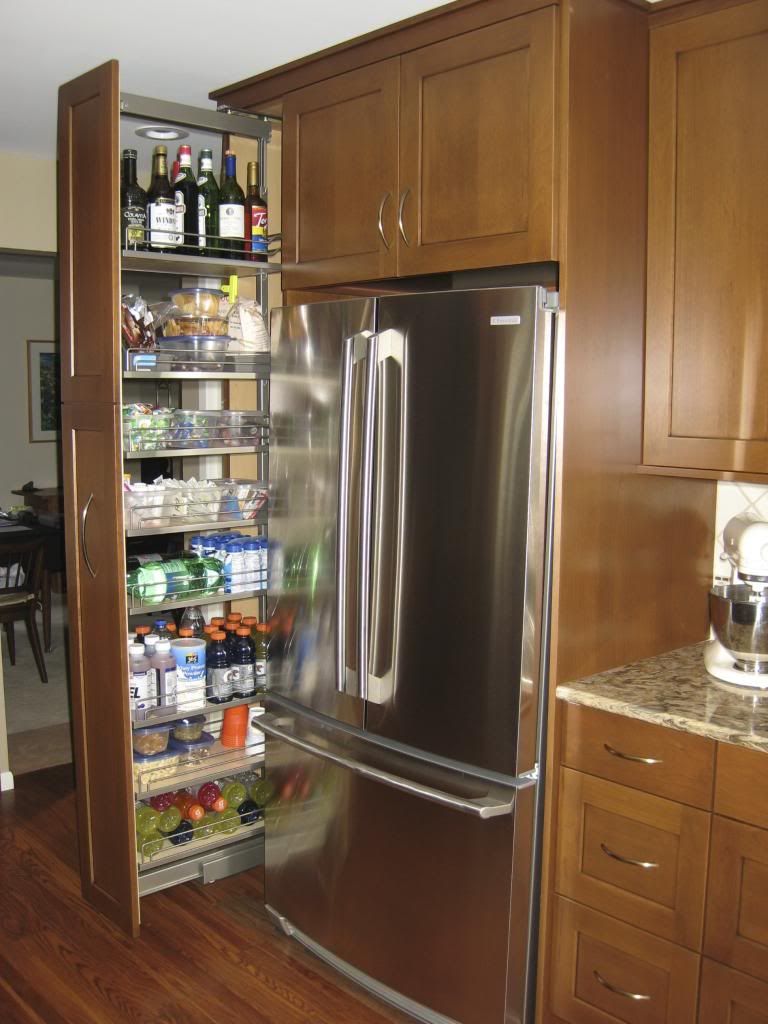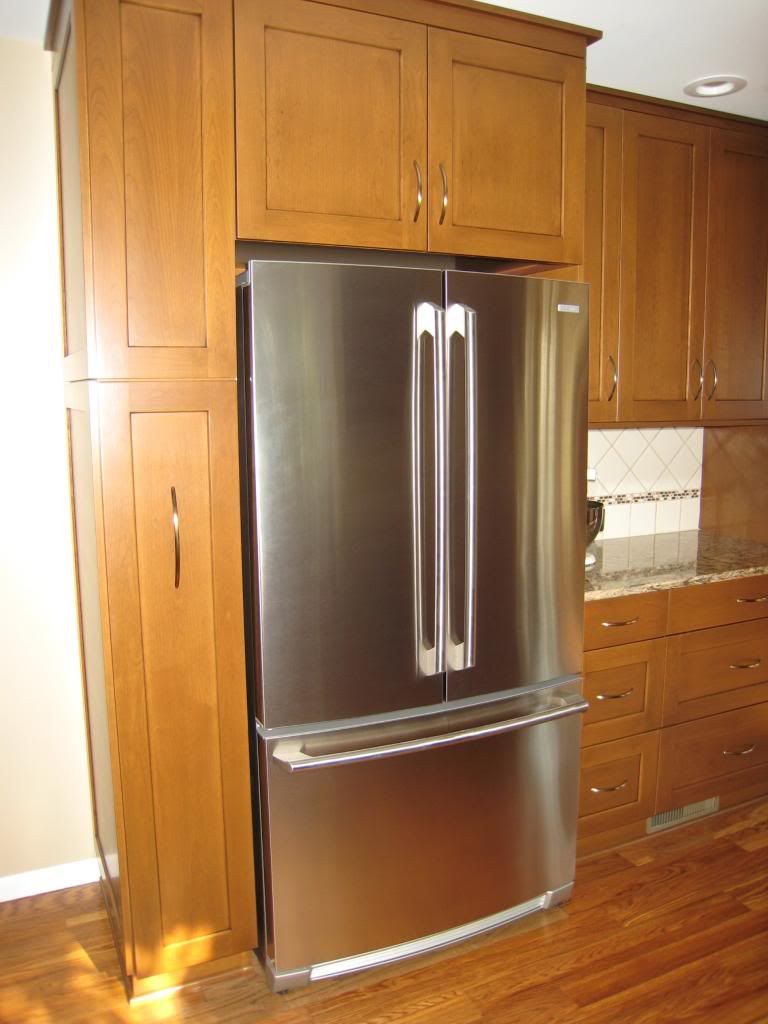 I am also having fun with my label maker - it almost makes me look organized!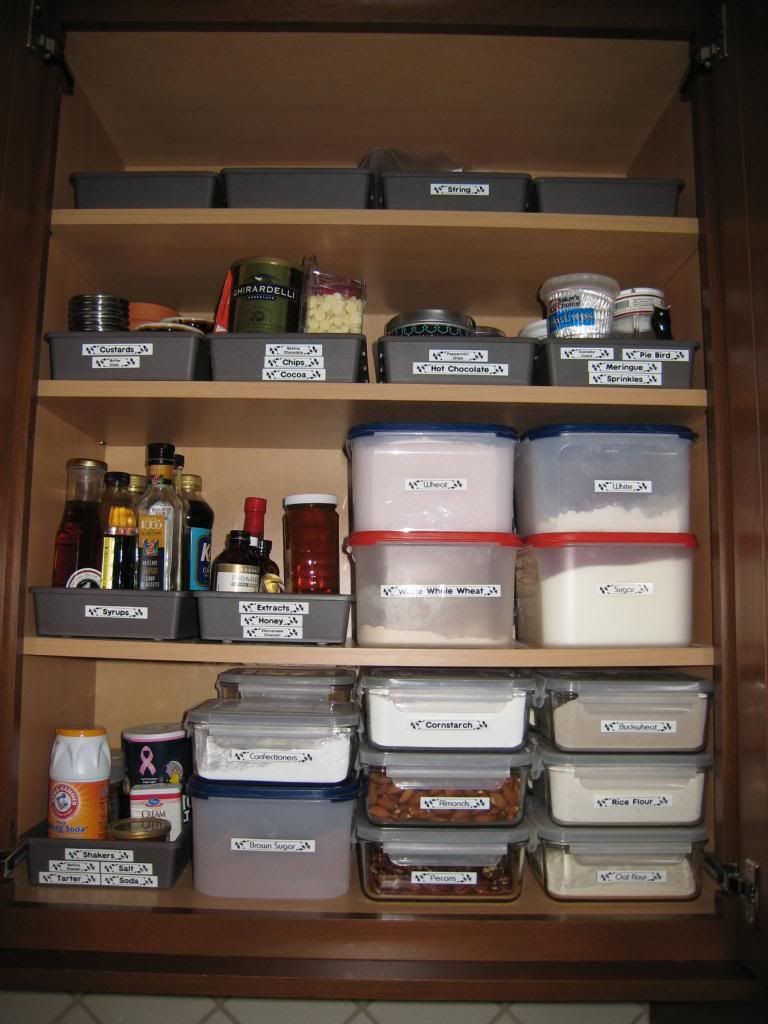 What would I do differently? I think I would have looked into custom cabinets with plywood construction (still working on the broken drawer issue). In the bake area - I would have put deeper base and upper cabinets and throughout the kitchen might have gone with deeper uppers. An air switch for the disposer and one less outlet(If I used the air switch, I didn't need the switch and would have deleted the switch outlet to the left of the sink). I would have used 6 inch cans - at the time, I was going to use LED bulbs which fit better in 5 inch cans but the integrated LED cans are harder to find in 5 inch versions. I had to ditch my pegboard drawer insert due to the weight factor. I would not have ordered the Brookhaven knife insert - it was a total waste but maybe I can use it for a cutting board if I flip it over.
Lastly, I wouldn't try to do this again while changing jobs after 32 years, dealing with DM health issues from long distance, and trying to train for a marathon. (The marathon was nixed)
Sources:
Ktichen Cabinets: Chelsea Lumber Company, Chelsea, Michigan
Faucet and Hardware: The Compleaat Baldwin Brass Center, West Reading PA
Field and Mosaic tile: Tile-Shop.com in Califorinia (not Tileshop.com in Michigan - they are unrelated!
Accent Tiles: Malsnee Tile in Reading PA
New Appliances: Heydlauff Appliance, Chelsea MI
Decorative Lights - Gross Electric, Ann Arbor
General Contractor: Bill Brushaber, Manchester, MI
Counter Installer: Blasius, Inc Vassar MI
Here are some drawer pictures
Under cooktop - would have used a false top drawer connected to this one to allow taller pots and fry pans - but love the sideways storage - and I can move the dividers or remove some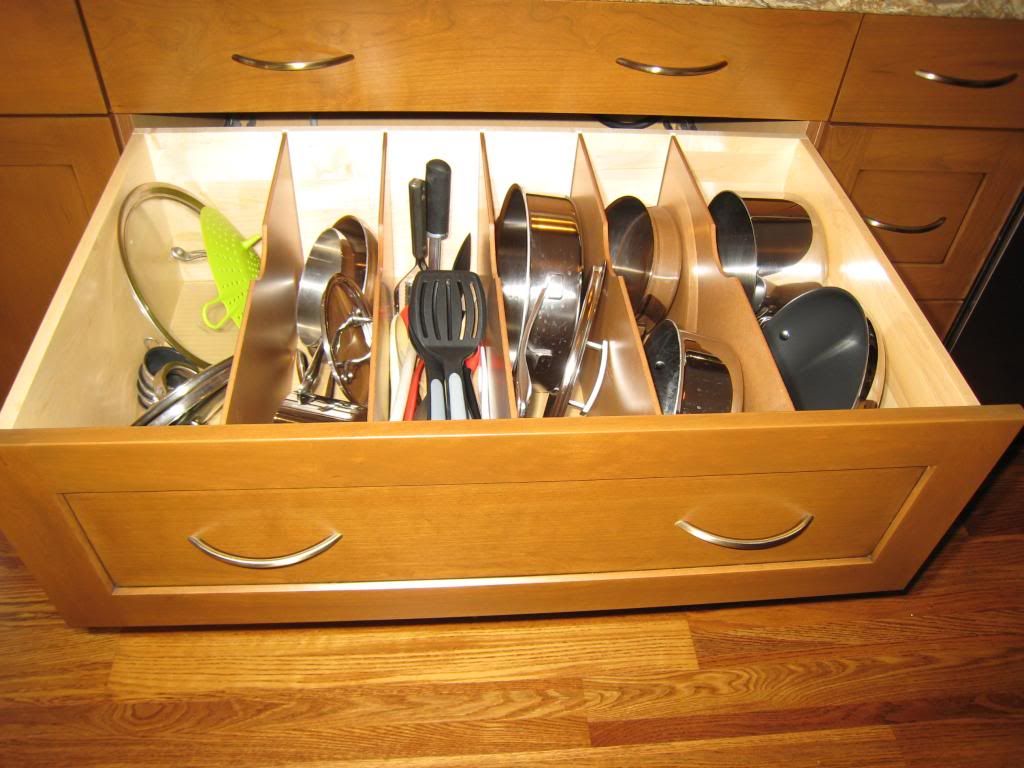 Knife drawer with Wustoff knife block


Silverware drawer with Rev-a-shelf insert - how long will the silverware stay this organized!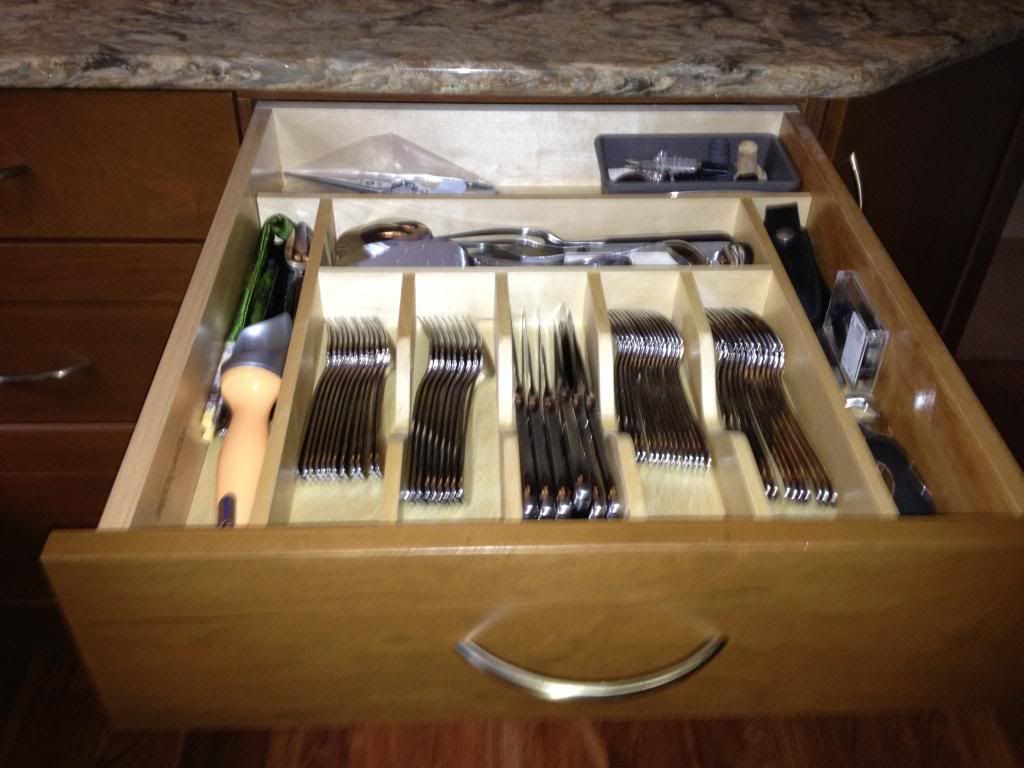 China drawer - turned out too much weight for the cabinet constructions - so will be modifying this a bit - and won't be using the pegboard..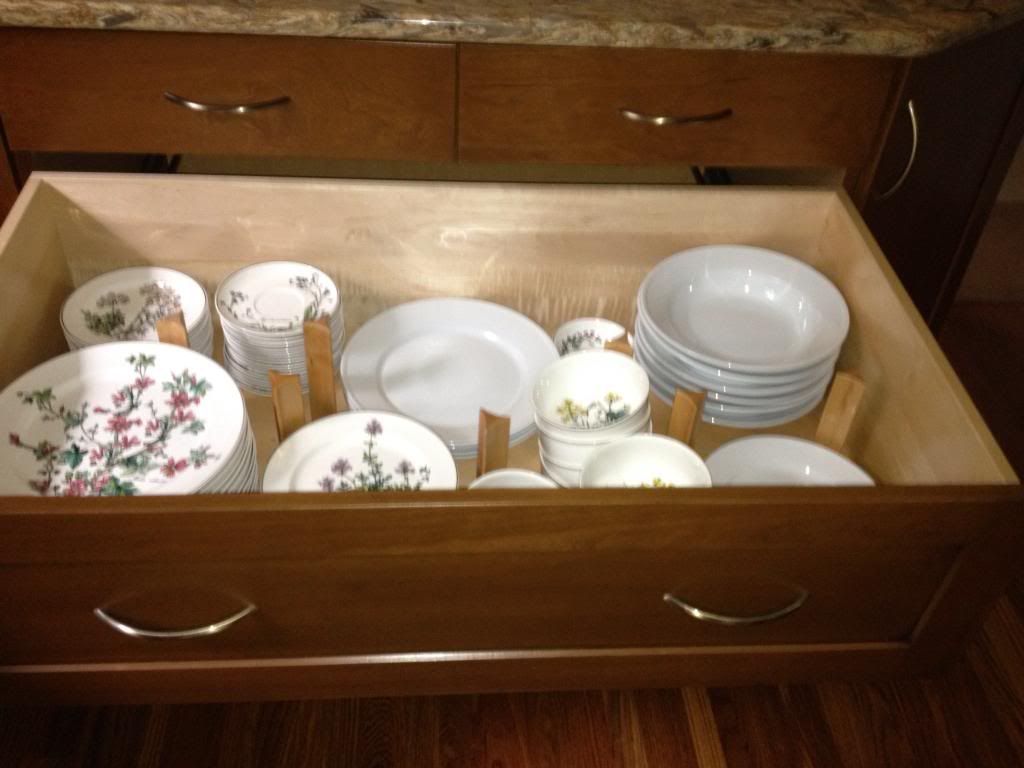 Gadget drawer - I have made some modifications since the picture was taken but you get the idea - this was compliments of Grumpy Dave and his MadeSmart bins

The towels even have a home- still need to identify a towel rack for drying - I tend to use the towels and then into the wash.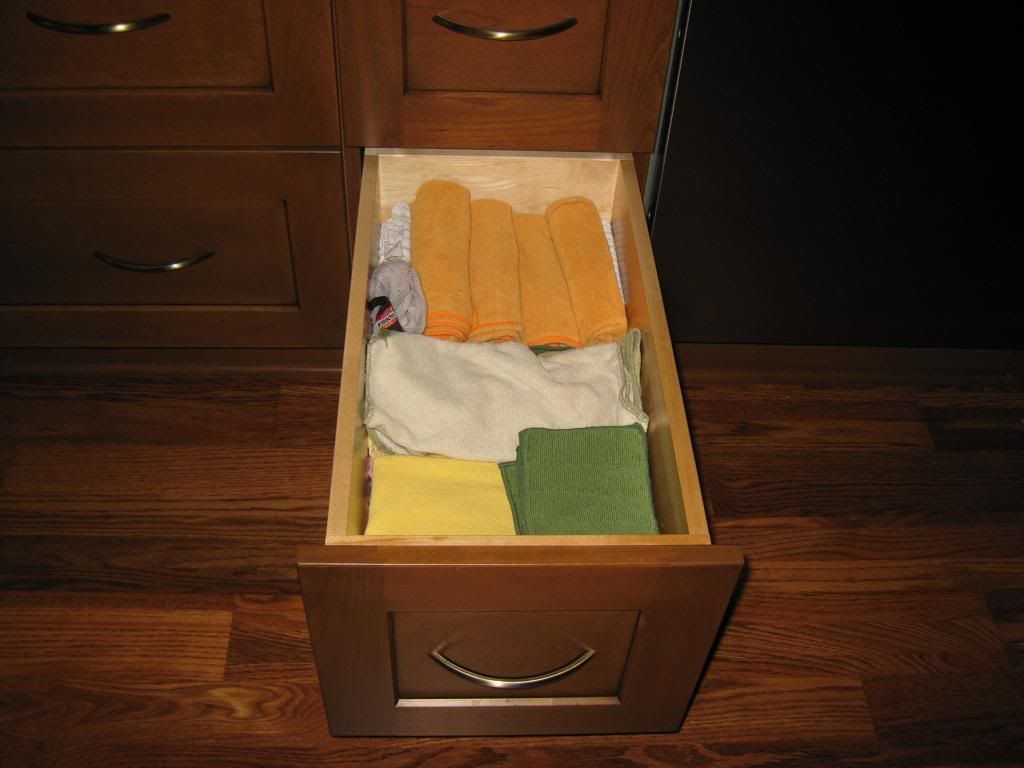 Here is what is hidden in the angle cabinet - I moved the vinegars up to the first shelf - so my DH has to share the space...


This is my skinny cabinet - I was going to switch out to 2 drawers but it works great as is - OK, I was previously busted for having too many cutting boards -but it keeps them all in place perfectly!

Most GW don't like blind corners - but it was already a done deal when I found you - so I made the best of it for now - there is a post where someone built their own turntables - I might do that downstream - but the upper 2 cabinets have turntables to improve access.

I do have a SuperSusan in the corner - keep my most used items on the left and then I only open the first door and snag them - If I need to rotate - then I open it completely.


And I can hide a few items in the corners..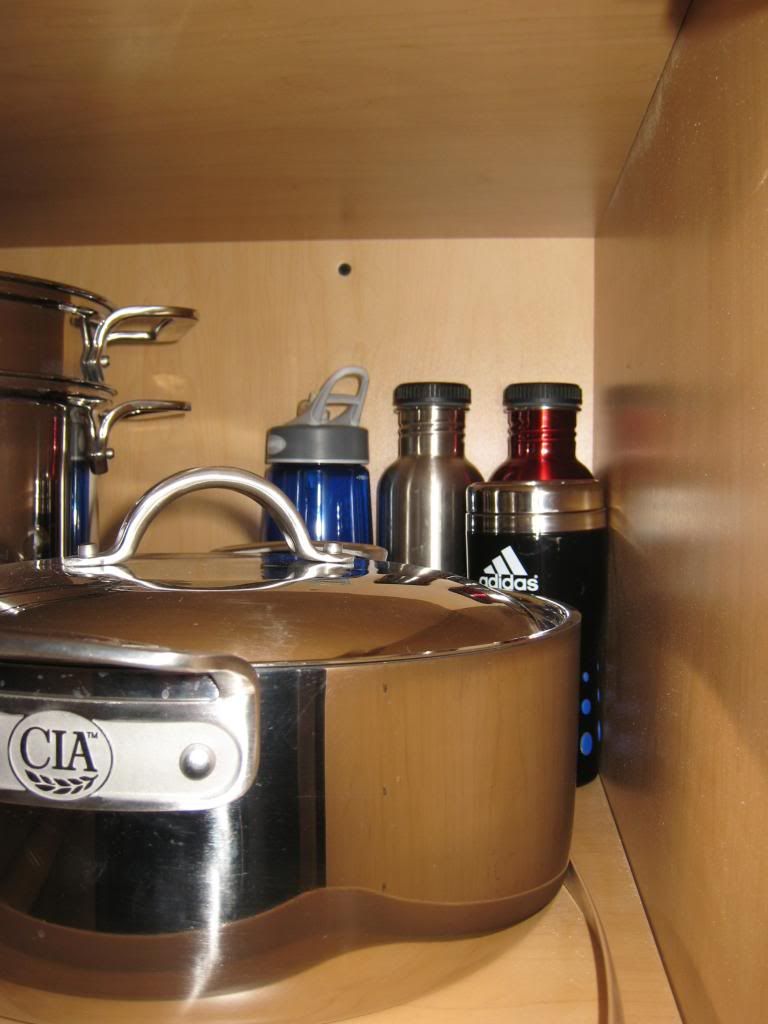 Here are a few pictures of the sunroom - I refer to the cabinets on the ends as the his and her "caves" -Now DH has a place for his toys - the cabinet has power in it to charge electronics and note there are also plugs under the bench for power. The back of the bench back has a piano hinge so we can fold down the back if we want more air flow. The table rises up and moves closer to the bench seat for a cozy breakfast or dinner.

Table up!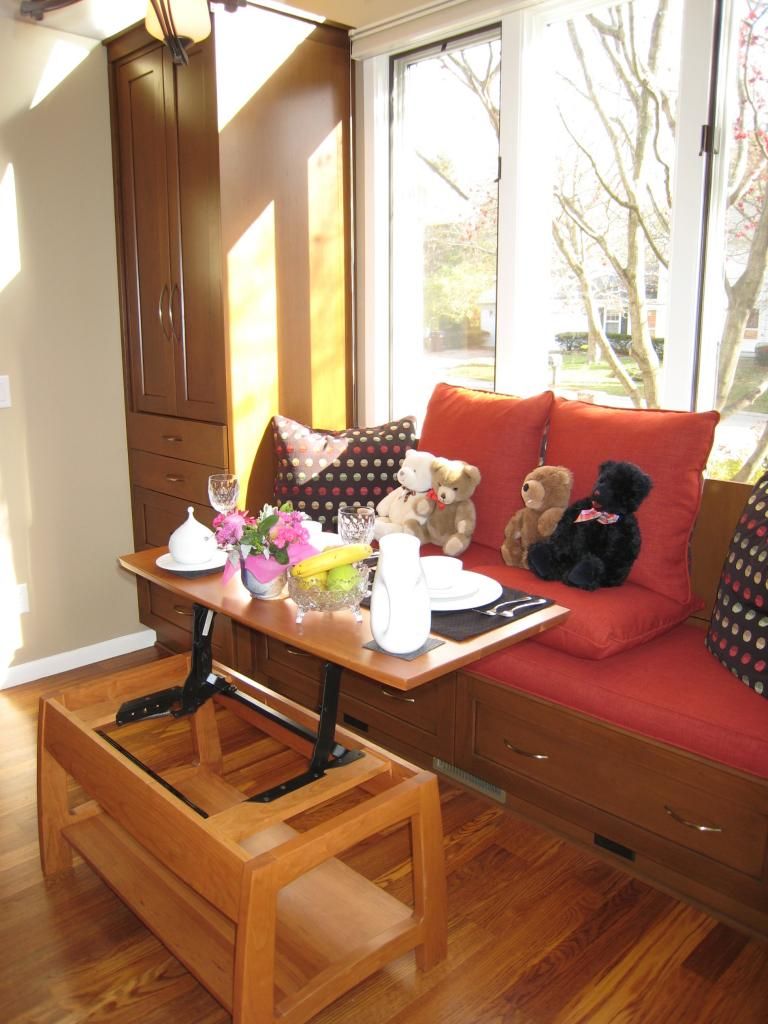 The one drawer on each cave is a work space - it is just a big cutting board - but a nice feature.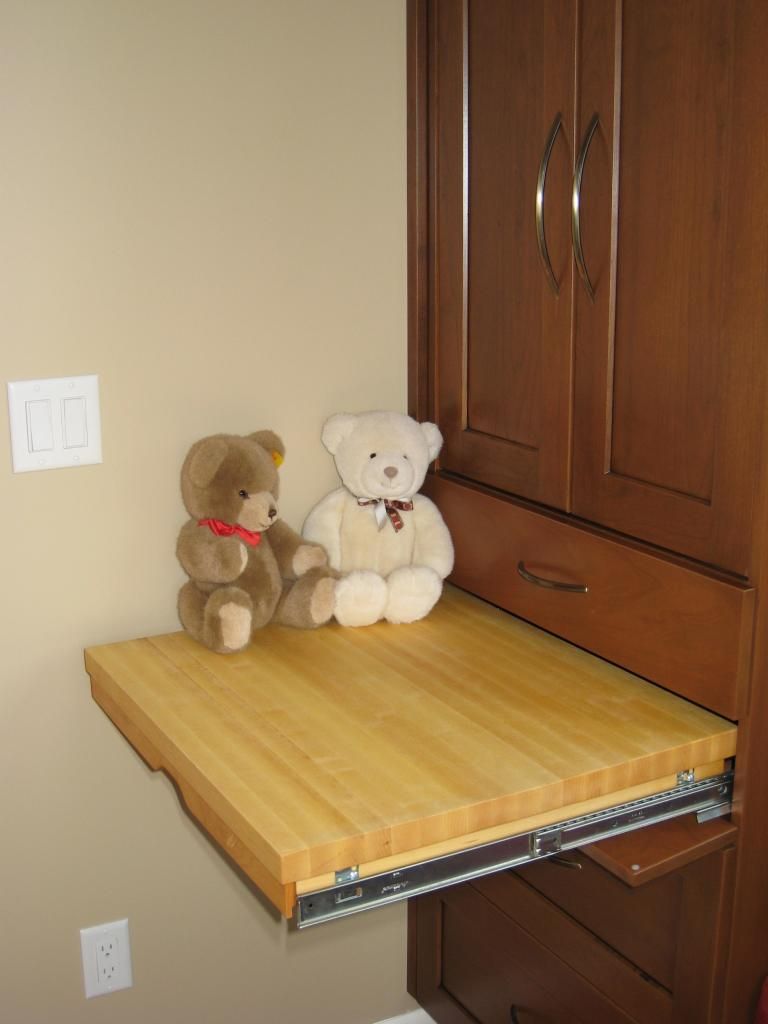 View from my nook - I wish I had snagged a picture with all of the red leaves - but next year, I will be ready!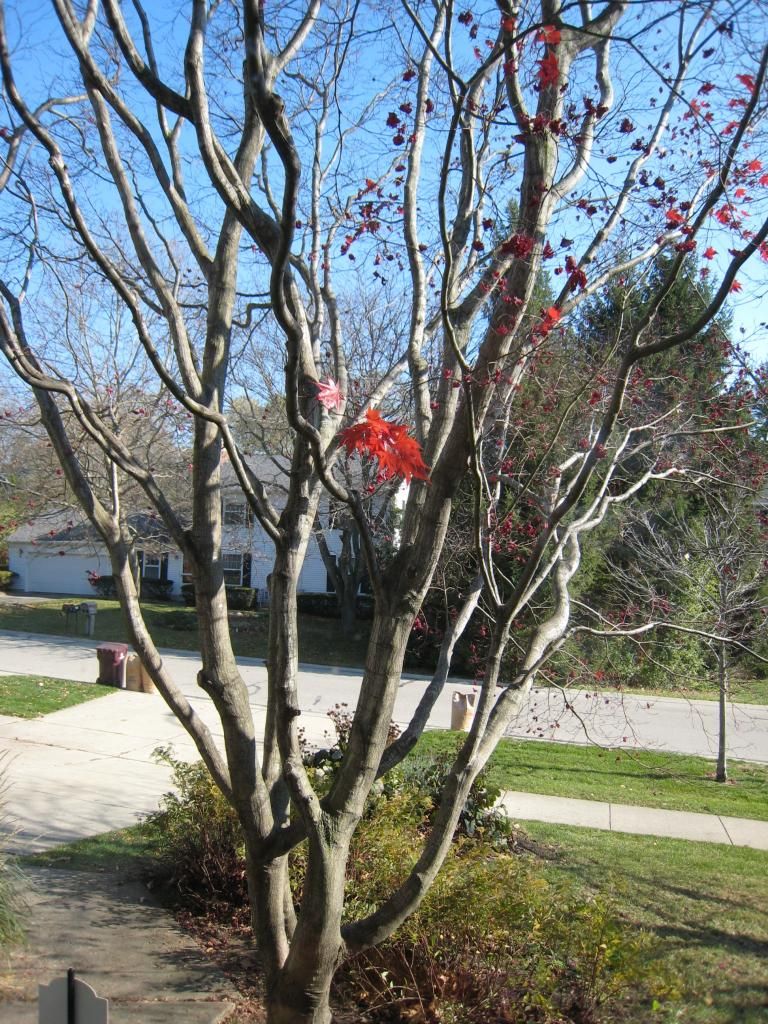 What is left - just a few odds and ends - I need to have the hanging light adjusted for proper height, a few light switches to swap. I am also thinking of a Boos kitchen cart - I found one on that looks like it might just work.
Thank you again for helping me along the process. I met so many new friends and hope to meet some of you in person downstream.