New Kitchen Table and Chairs!
Today I had my new chairs and table delivered and I want to share with you!
As some of you remember I remodeled my Kitchen last year in the summer of 2011. While others did most of the project, I painted, installed the soapstone (w/DH help), and did the backsplash tile. I had been on the look out for a small table and set of chairs. My old table was the wrong size and style for what I wanted. I just hated the Queen Anne legs on my old table. The color was good. I loved the drop leaf to add room on occasions. But I wanted a new set. I looked on line, at antique stores, new furniture stores, etc. I bought a temporay table from IKEA and it was cute but not up to the style I wanted so off it went to college with DS2.
Last year while I was working on the kitchen I discovered the website of Gary Weeks. He has been a real pleasure to work with! It is a family business in Texas. He is a real artist with wood.
I kind of fell in love with the idea of new build custom cherry furniture. This year I explored this custom avenue seriously because I could never find anything I liked as well as these chairs from Gary Weeks. He'll ship a sample chair to your home to try, FOR FREE. Of coarse you have to ship it back, but thats free too:) I had one shipped this summer. It was SO comfortable. When we took the sample out of the fabulously packaged shipping box my DH said "Wow, that's a nice chair".
Well I ruminated about it for several months and then decided to order. I had Gary make a custom sized table for my small kitchen, along with 2 of his standard model chairs called the "Williams" chair. The table is 28x36" I think. I ordered the set in natural cherry. They have walnut and maple too.
They came today!
First chair unwrapped. The shipping box was incredible and is sitting outside.

seats: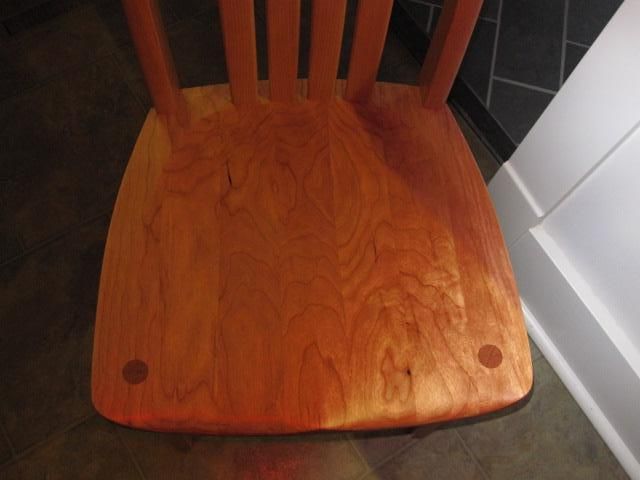 Set up. This pale color is about the color is really is, right now, because of the newness of the cut cherry. The photos that are pale are taken without the flash. The other pictures that look more cherry like is due to the flash. The sample chair I had tried was the deepest richest cherry I have seen. I can't wait for these to age to that level of color: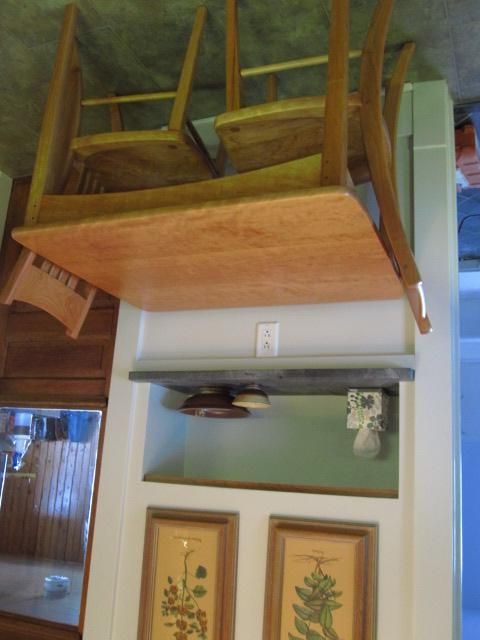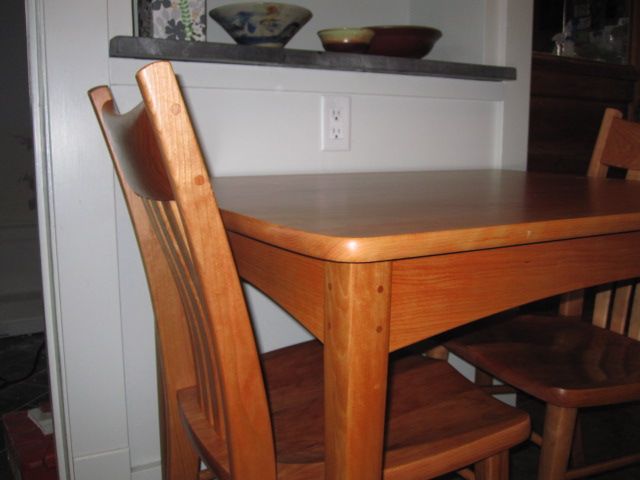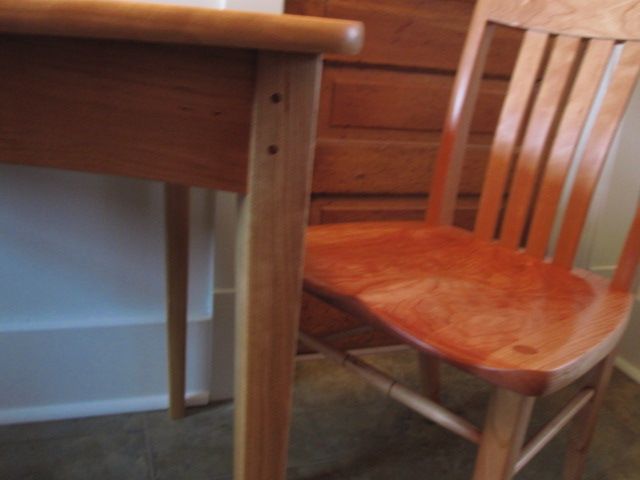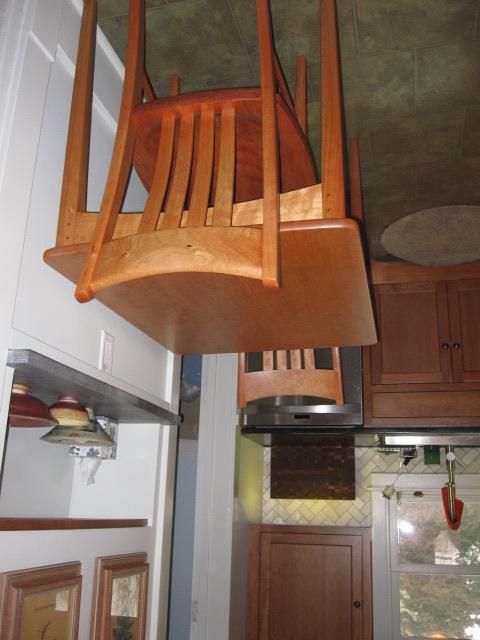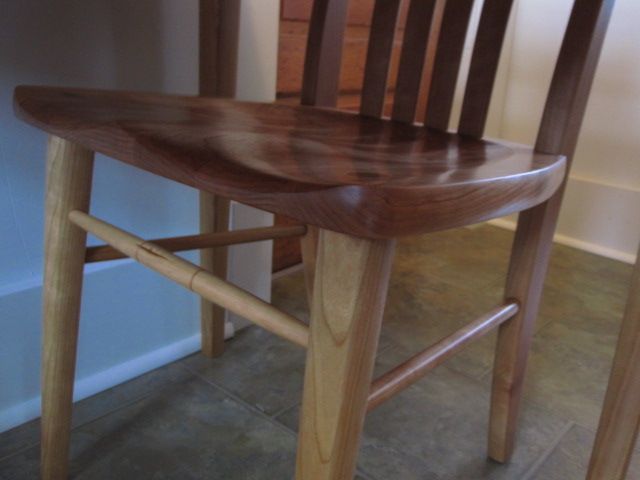 DD visits the week of delivery. She loves the set: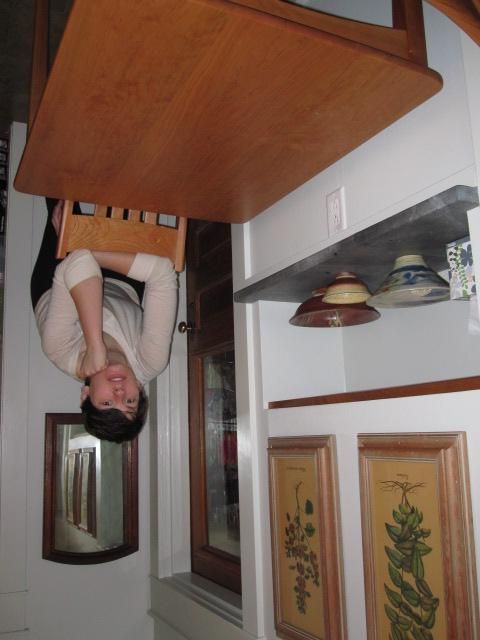 I hope you enjoyed seeing my new small kitchen set.
If interested here is the link to the beginning of my kitchen project. It might be the first post I made?
Here is a link that might be useful: Small Kitchen Report