Holiday Break Lighting Vote Anyone?
autumn.4
December 22, 2013
I am spinning off my last post on lighting that I will link at the bottom. I am not sure how busy everyone is over the break but thought I'd throw out a vote request. :)
I created a pinterest board and narrowed down some options - thank you mlweaving it was very helpful and I have really narrowed down my choices.
The pendant is a given. What I need to choose from are the foyer light (not seen from dining room) and the dining room light (seen once you are almost in the living room). I am feeling that I need to keep the dining room nickel/stainless to go with the pendant but the foyer could easily be iron or ORB.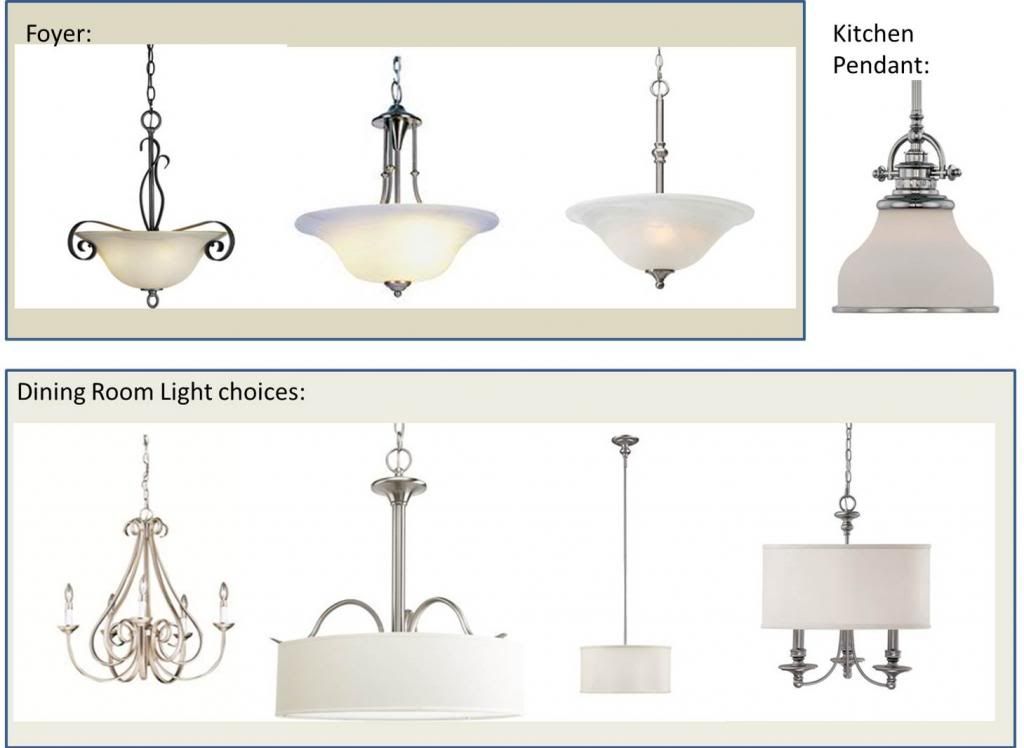 Here are some other surrounding choices that have been made.
First off - the area (excuse the mess) - standing at the edge of the foyer, dining in the far back right and the kitchen with the 2 windows to the right (they flank the range):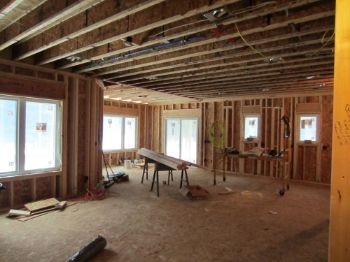 Just so you can see what else is going on and get a feel for the space if it's helpful:
Cabinetry choices Shaker full overlay (soft white for perimeter cabinets and trim, fireplace stone that is on the opposite wall, gray stain for island and then the hickory floor that will be throughout):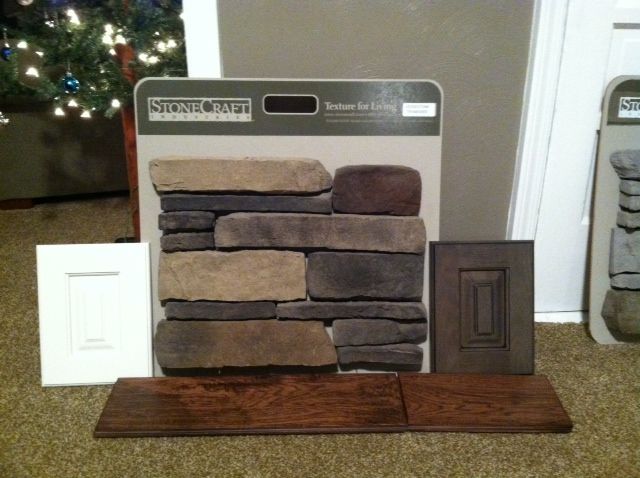 Anyone care to give thoughts or pick a favorite? One of the dining room lights is of course about $100 more than the others (but 20% off at wayfair so still okay for budget). I am curious to see if that is the one everyone likes!
Thank you.
Here is a link that might be useful: Help with coordinating DR light thread