GC I'm considering says this is extremely difficult, is it?
gidgetgirly
December 14, 2012
I'm about to start a kitchen remodel. I have an electric range and am switching to an all gas range. I want a particular style of range hood, of which my cabinet maker is custom making for me. This is the style of hood I'm getting: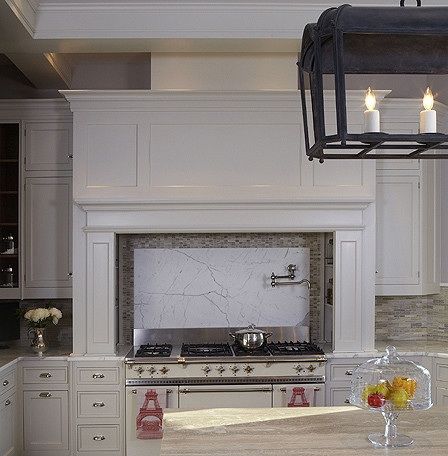 The GC I had considered hiring is giving me a lot of grief. He has never installed an inside exhaust fan system, and said his cabinet guy told him it's a lot of work, does he realize that, etc. He said he'll have to find some way to 'figure it out'.
The GC is reallllly making me feel like this is a VERY difficult thing to do, and of course he'll be charging me extra. He's said I have NO IDEA how difficult it would be to secure the inner exhaust.
Now, he's not talking about the duct work to vent outside, simply attaching the exhaust system inside that hood securely. Is it really that difficult? He said it can be done, but I have no idea the difficulty in work I am asking for.
Should I be alarmed that he's never done this before? I admit I was a bit shocked that he wasnt aware of how to do it but would 'figure it out'. The guy builds houses for a living.
Is it really that difficult? He's a bit of a complainer in the first place.