Lynn2006, Kitchen Pics and granite story for you
Lynn, Here are the pics of my kitchen you asked for. The back splash is a work in process. My DH,for some reason, decided to start the project one week into the holiday season and then had to stop because I needed my kitchen back for Christmas. His timing wasn't great but I'll be glad to have it done. I'll post an official reveal when it's all done.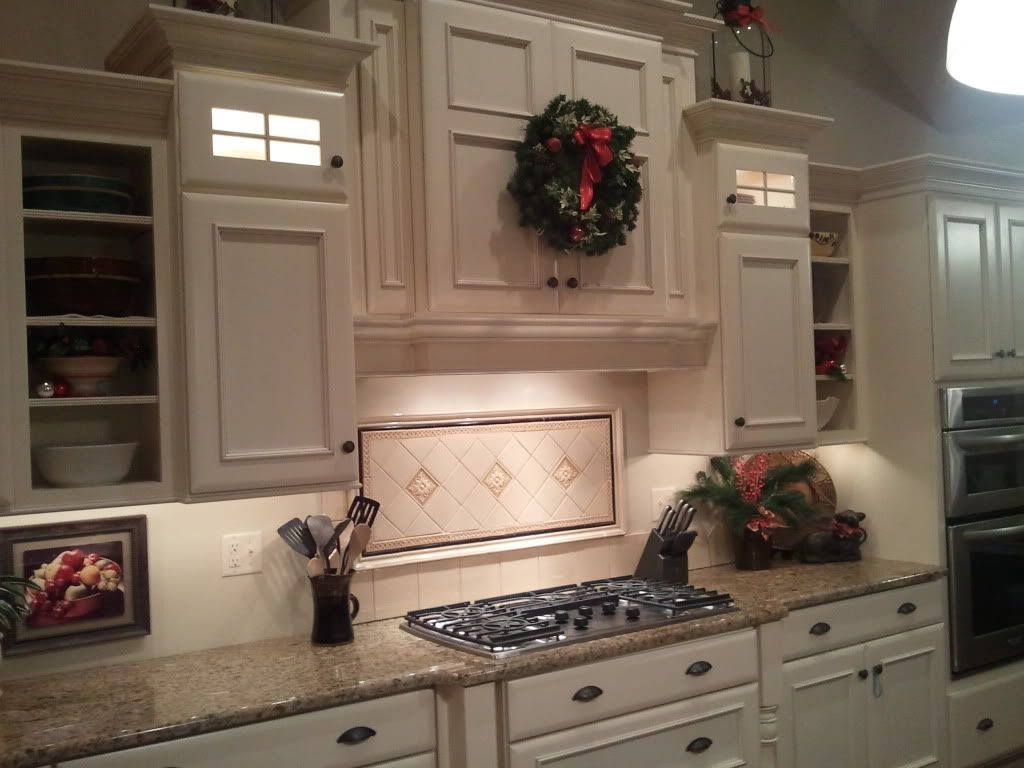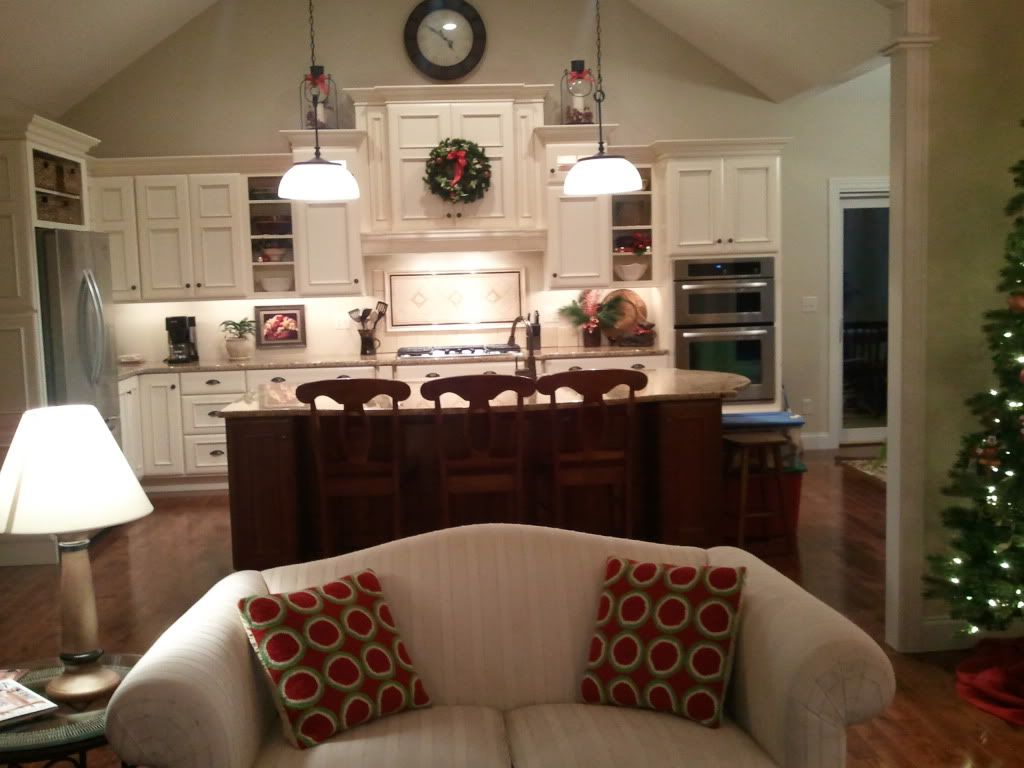 As for the granite story.The counter is much darker than New Venetian Gold would normally be. I had a beautiful slab
of NVG in my other house and I wanted the exact same granite in my new house. My KD suggested a place that could give me a "real deal" on granite so I drove 2 hours to the fabricator and picked out a primo slab of NVG.I was so excited and couldn't wait to see the final product in my new kitchen. Months passed and still no granite. My builder started to worry that the fabricator would push back the completion date and potentially delay our move ( when we had to be out of our old house). I finally heard back from the fabricator that the slab I had picked out had to be used in another home that had a granite order from the same run. They said I could use the NVG from another slab. All I needed to do was approve an attached photo and they could have my counter top installed in time for my move in date. Here's what I've learned. NEVER SIGN OFF ON A GRANITE SLAB WITHOUT SEEING IT IN PERSON. It was a stupid mistake on my part. I have no one else to blame but myself but I OK'd the slab from a photo. It looked dark but I naively assumed it was my monitor and that all NVG was pretty much the same. It was such a shock when I saw this butterscotch colored granite against my creamy white cabinets. What was even more disturbing was that the original NVG color was visible on the edge of the counter tops. The fabricator later explained that the granite was likely discolored during the polishing process. My builder said he would stand behind me if I wanted to press for satisfaction and everyone here on the forum said I should fight back but the fabricator said I didn't have a leg to stand on. Eventually, I gave in and decided to make the most of it because it was creating a huge riff between my builder and KD both of whom were friends. It actually looks pretty good against the cherry island and I even get compliments on it sometimes. Don't get me wrong, I love the new kitchen but every time I see a nice slab of NVG,I wonder how it might have looked had I gotten the granite I picked out. Sigh.
This is a better shot showing the contrast between the granite and the light cabinets. The NVG I picked out was much lighter with flecks of white that blended well with the perimeter cabs.