Pantry door handle opinions please
breezygirl
December 18, 2013
Greetings! I took a small break from finishing the details on my kitchen over the summer to have fun with the kids and through the fall to concentrate on my new job as PTSO president at my son's school. I'm getting itchy now to complete the last little projects in the kitchen and around the rest of the house reno.
As I impatiently wait for my tile sample, my thoughts turned to the pantry door. I've been without a handle on the door for two years. Initially with my design, I thought the corner pantry door handle would smash into the stainless fridge so I researched softer, alternative door handles. I had the door installed with a ball catch instead of the traditional latch so my options are wide open. I settled on a leather strap similar to this: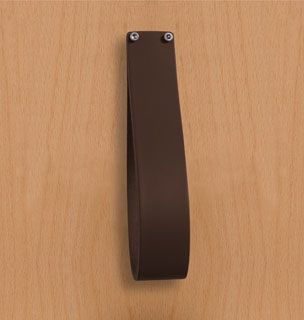 Now that the kitchen is built, I see that the pantry door handle wouldn't impact the fridge so my options are open. My kitchen: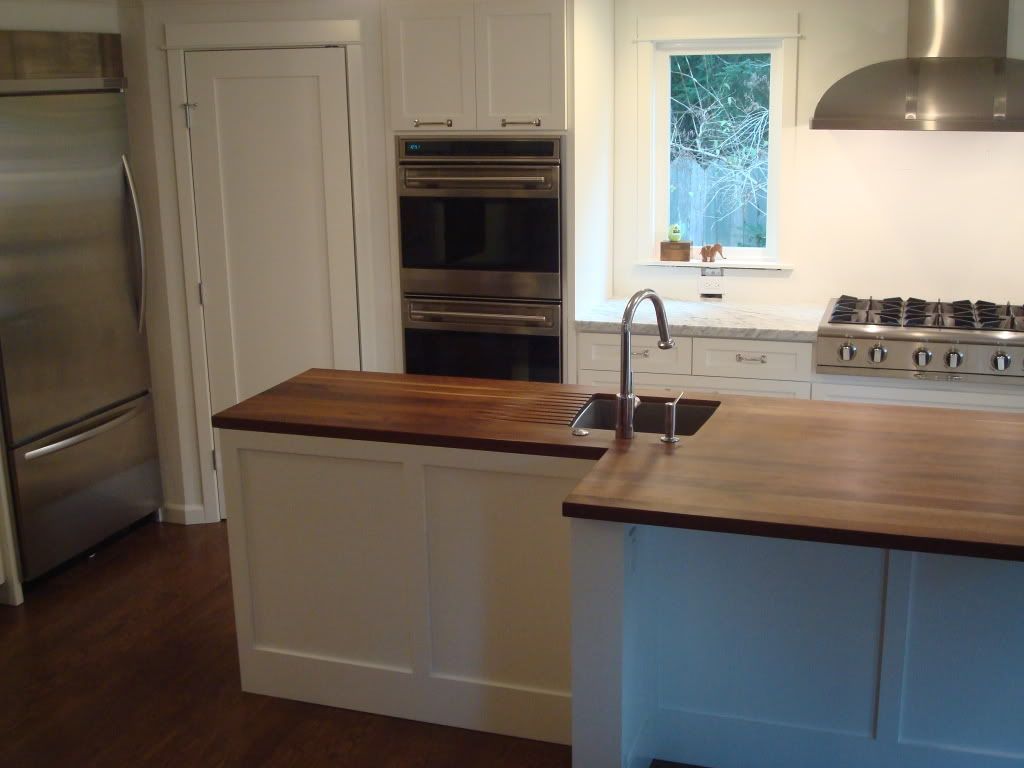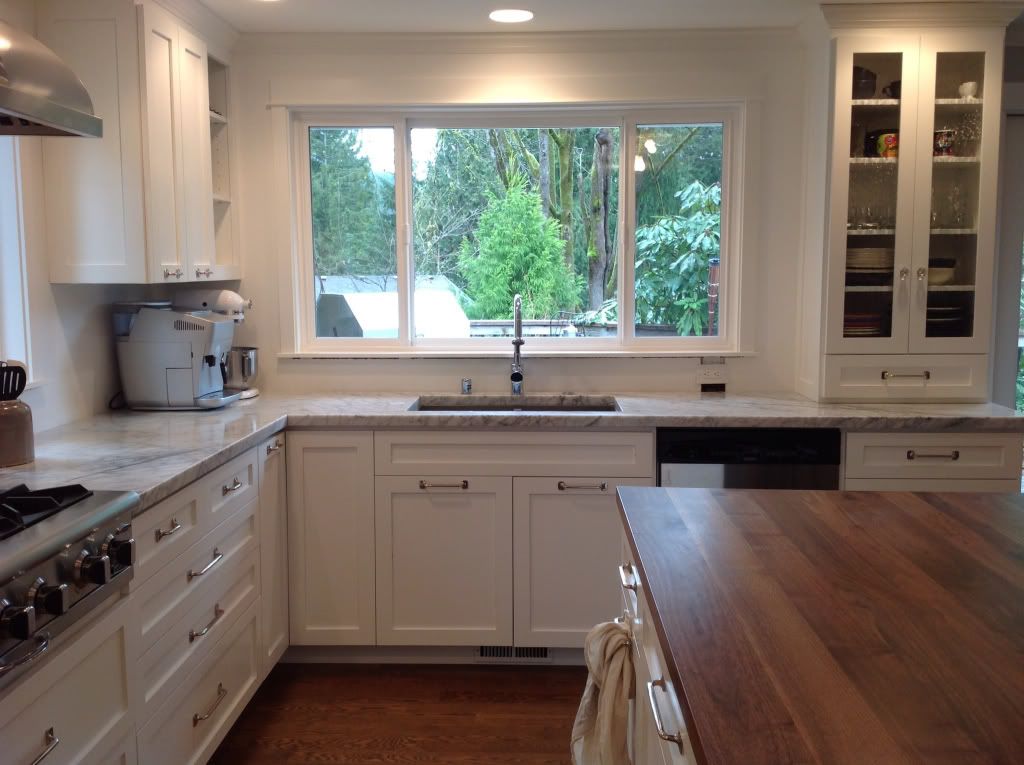 OPTIONS:
1. I could use the same polished chrome door handle levers I installed in the rest of the house. The con here is that it might look strange mixing metals with the polished nickel RH Aubrey pulls in the kitchen.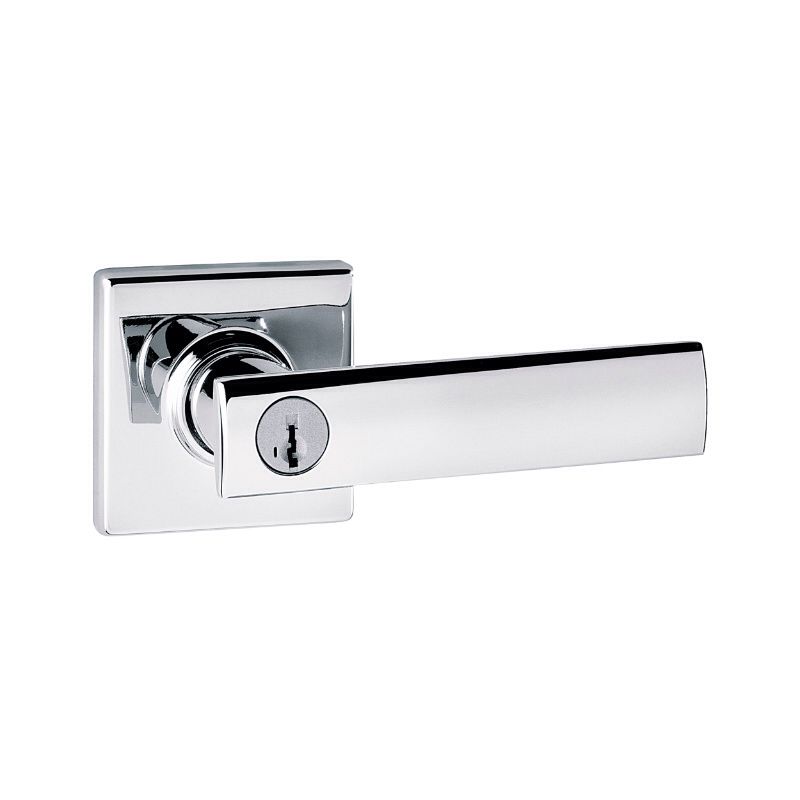 Seen here in the background: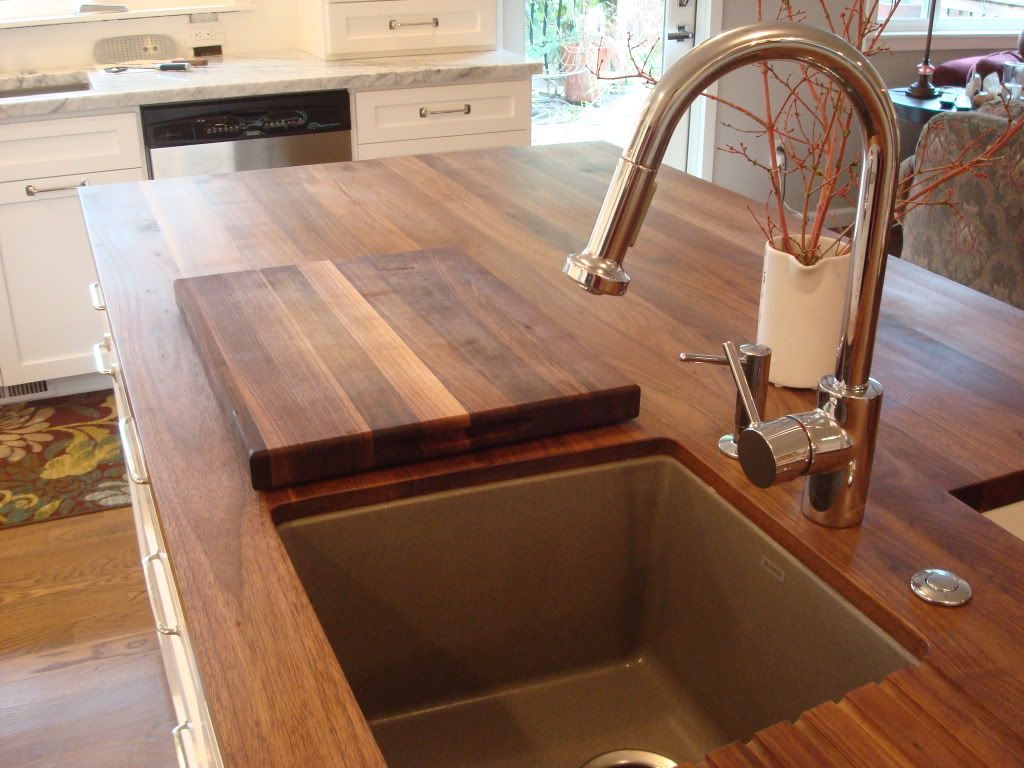 2. I could use the 8" spare RH Aubrey pull I saved as a backup. The upside to this is that it would match the kitchen. The down side is that it would be the only vertically placed pull in the entire kitchen. It would, however, be right next to the fridge which obviously has a vertically oriented handle.
3. I could go with the leather strap anyway. It would be an interesting twist, but would it be too kitschy/fun? I seem to walk with one foot in the "let's have a little fun" side of the design spectrum with the other foot in the "I like clean, tight lines and don't want to fail at trying trying to use some whimsy so let's stay inside the box" side. Consequently, I don't always trust my judgement.
4. Something totally different.
5. And there's always the option of continuing to wait until the backsplash goes in.
Thoughts please! Thank you.