Countertops: Super White, Carrara or Other?
three0h2
December 21, 2012
I'm so torn. I've been looking and looking at slabs, and I just can't seem to figure out which to choose. These forums have been so helpful with my kitchen remodel, so I thought perhaps some of you here could help me.
I'm torn between honed carrara, polished super white/brazilian arabescato quartzite (aka marble... as I learned from a very helpful recent post. I did the glass test.), and a satin titanium select granite.
I'd appreciate anyone's opinion on what you would choose. We are going with painted linen cliq studios cabinets with the Dayton (shaker) door style. Stainless apron front sink, slide in range, finer details. It's a small kitchen, with a small amount of counter space and no island. We live in an english cottage/tudor style home in Portland, OR. The floors will be a dark stained (jacobean) oak. This kitchen provided a bit of inspiration for the cabinets: http://blog.cliqstudios.com/stunning-two-tone-kitchen-remodel/
And I love a million of the kitchens tagged as traditional on houzz.
Carrara: $2300 + 200 to be honed; Simply put, I love marble countertops. I understand the characteristics of marble, and I don't think I would mind the patina, but I can't be completely sure. Really, I think I will like the lived-in look from cooking and baking, but scratches from guests putting tools, etc on the counters could bother me. Also, while I really like Carrara, I prefer the look of Calcutta. But, we aren't spending that much.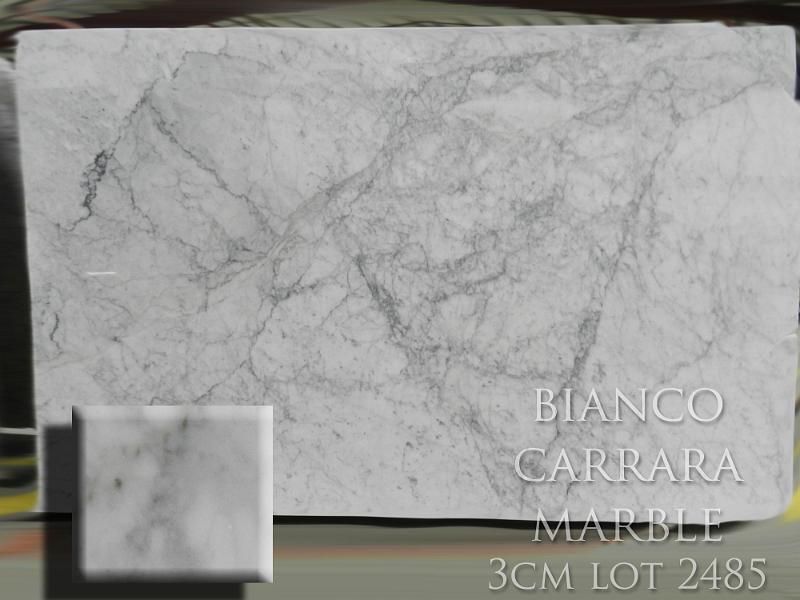 Super White: $3400; It is gorgeous! Oh my. Love it. But, while affordable, it's more than we would like to spend. And, we still would have to deal with etching and scratching. However, it doesn't etch or scratch as easily as the Carrara. Also, I much prefer the look of the available polished to the honed. So, I would probably get polished and it will show etching more. Honed would be another 200.

Titanium Select Satin granite: $2000; It's really very interesting looking. Very unique. Nice price. Much darker in color than the other two options, and we're not sure it that's a good thing or a bad thing. It's granite. We wouldn't have to worry about etching, scratching or anything. It has a smooth textured 'satin' finish, seems similar to 'antique' slabs I've seen at other slab warehouses. I find that it's easy for me to imagine the other two in my small version of my dream kitchen, as there are lots of real kitchen photos available of those countertops. But I don't have that with this one. As such, it feels like a big risk.